Best Pumpkin Cupcakes
Disclosure: I may earn a commission from purchases you make through affiliate links in this post at no additional cost to you.
These pumpkin cupcakes are simple and perfect for fall! While I make so many different fall cupcakes, these pumpkin spice cupcakes really are a great cupcake for Thanksgiving, Halloween, or any crisp autumn day.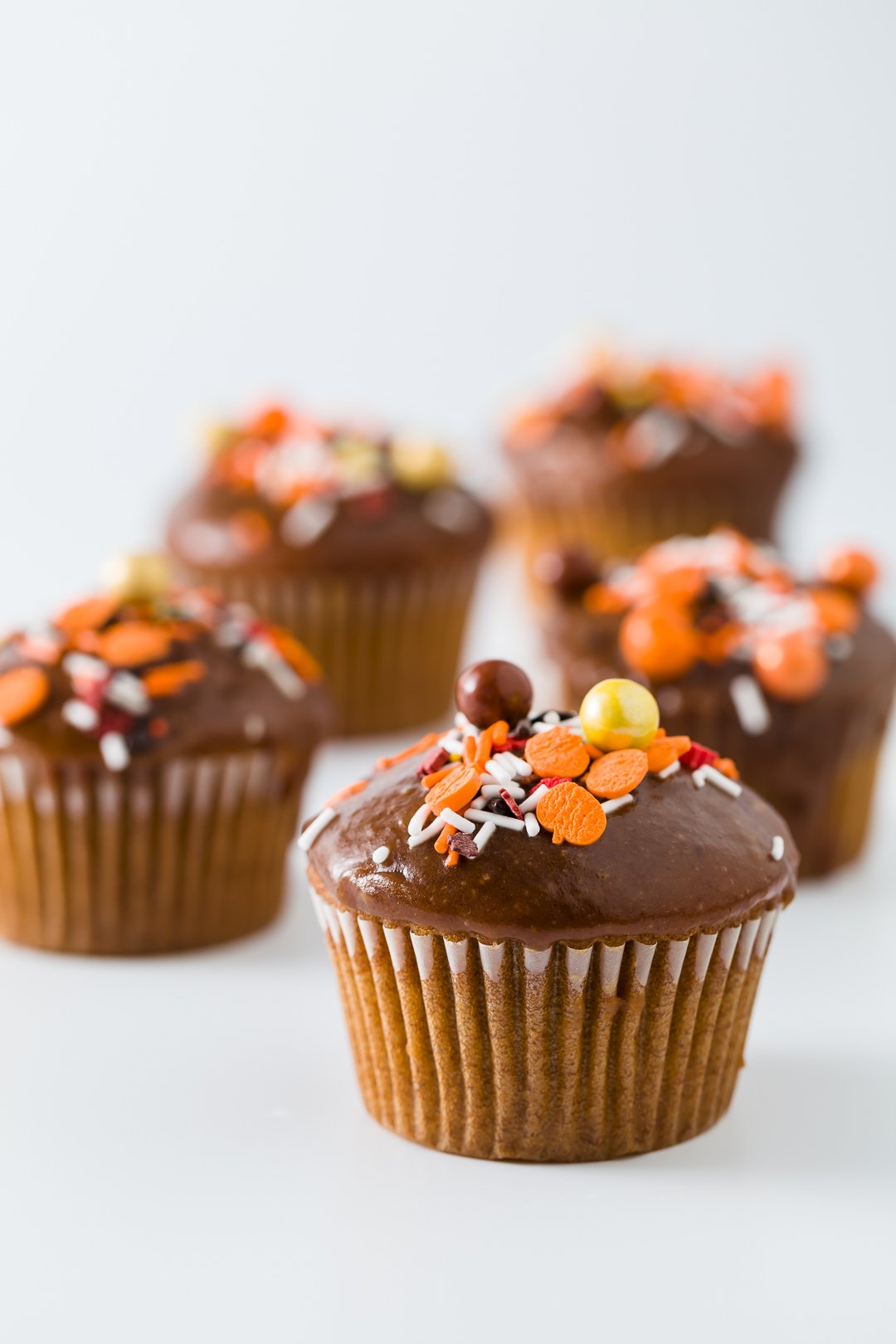 These cupcakes are super moist and have a great pumpkin spice flavor. I love to frost them with apple butter caramel icing (pictured above), pumpkin pie frosting, or cream cheese frosting.
Tips for Making the Best Pumpkin Cupcakes
You can use either canned or homemade pumpkin puree. (If you make your own, be sure to save the pumpkin seeds to make toasted pumpkin seeds!) If you use canned pumpkin puree, make sure to buy the can that says pumpkin puree or pureed pumpkin. Do not buy pumpkin pie filling. Pumpkin pie filling is already sweetened and will ruin these cupcakes.
In addition to the typical pumpkin cupcake ingredients, I like to use dark rum and maple syrup in them. The rum and maple enhance the fall flavors. If you would prefer to not use the rum, you can replace it with apple cider.
Every good pumpkin cupcake needs pumpkin pie spice! You can buy pumpkin pie spice pre-made or you can make your own mix using:

2 teaspoons ground cinnamon
1 teaspoon ground ginger
1 teaspoon ground nutmeg
1 teaspoon ground allspice
1/2 teaspoon ground cloves

While most people frost cupcakes made with pumpkin using cream cheese frosting, I like to use apple butter caramel icing or pumpkin frosting on mine! (I have more about frosting these pumpkin cupcakes below.)
How to Make Pumpkin Cupcakes
(If you've never made any cupcakes before, refer to my how to make cupcakes guide for lots of tips and tricks to help you make perfect cupcakes!)
To make pumpkin spice cupcakes, start by whisking together flour, pumpkin pie spice, baking soda, and salt.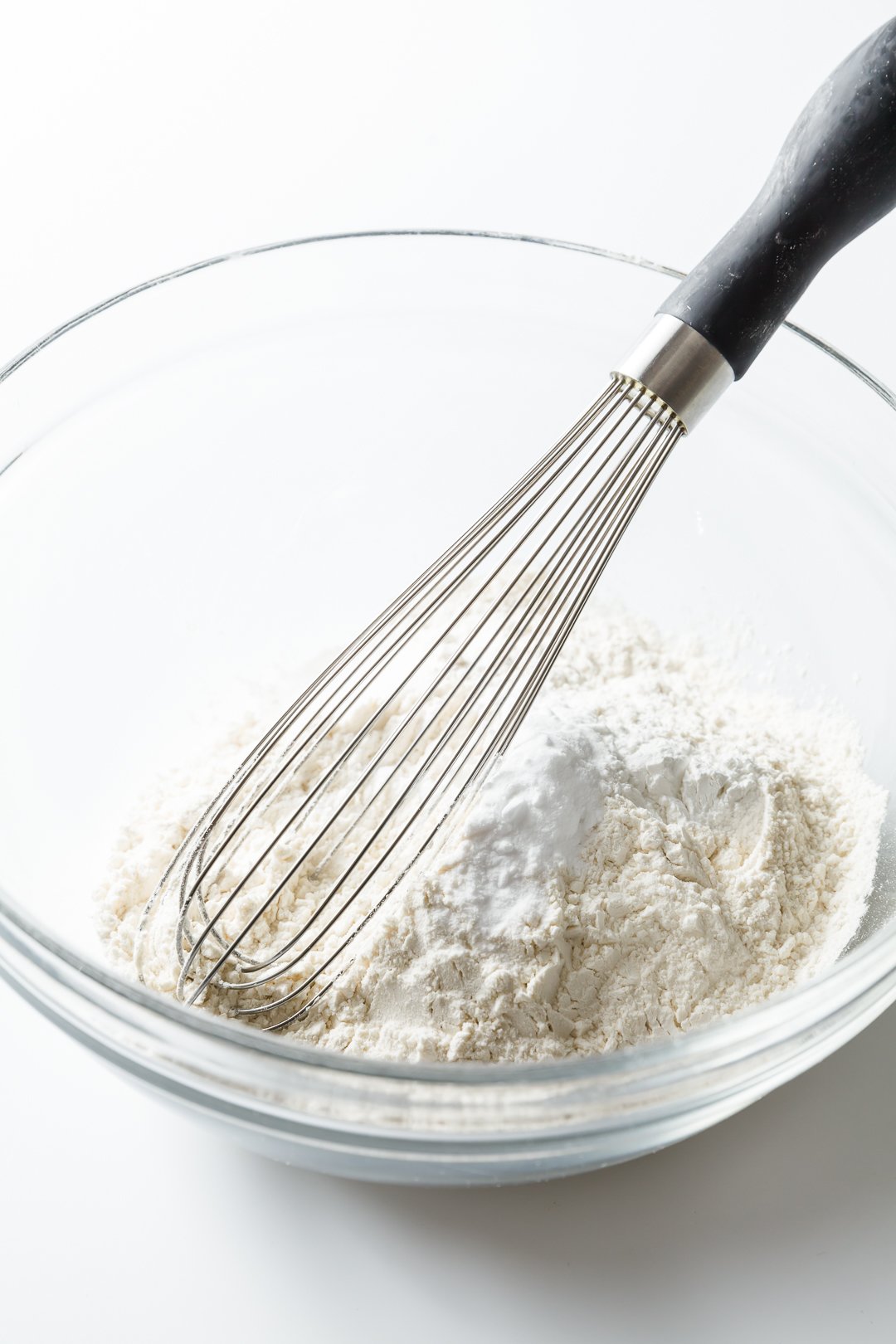 In a large bowl, combine the sugar, pumpkin, and eggs. Beat until smooth.
Mix in the oil, rum, and maple syrup.
Slowly add the flour mixture and mix until fully incorporated.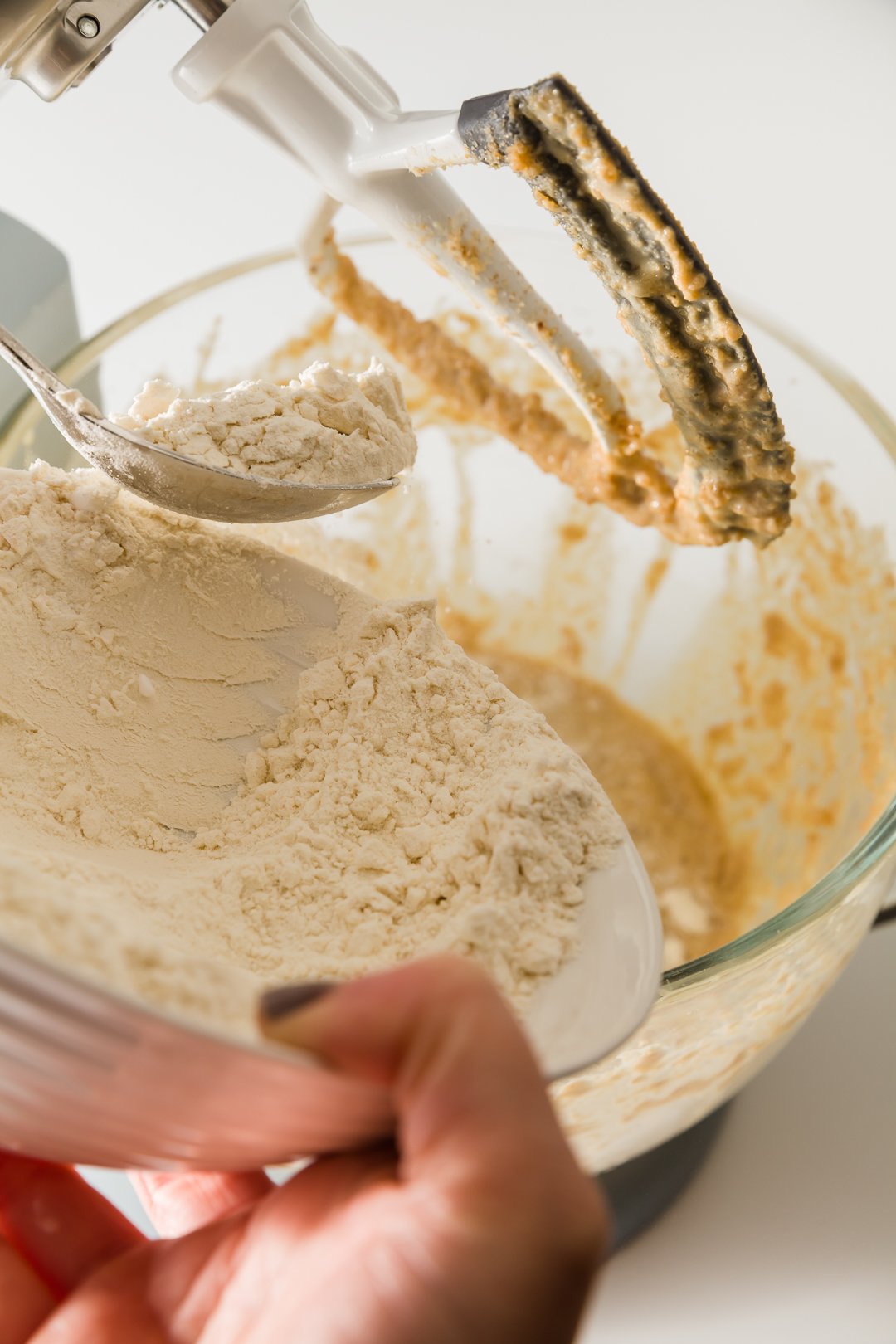 Fill cupcake liners 3/4 full.
Bake at 350 F for 20-25 minutes. You'll know that cupcakes are done when a toothpick inserted into the center of one comes out dry.
Frosting
One of my favorite ways to frost pumpkin cupcakes is with pumpkin frosting made from pumpkin pie.
You actually bake a pumpkin pie without the crust (or buy a pumpkin pie from the store and remove the crust) and pipe the pie directly on top of the cupcake!
Amazingly, pumpkin pie has the perfect texture for a pipeable frosting.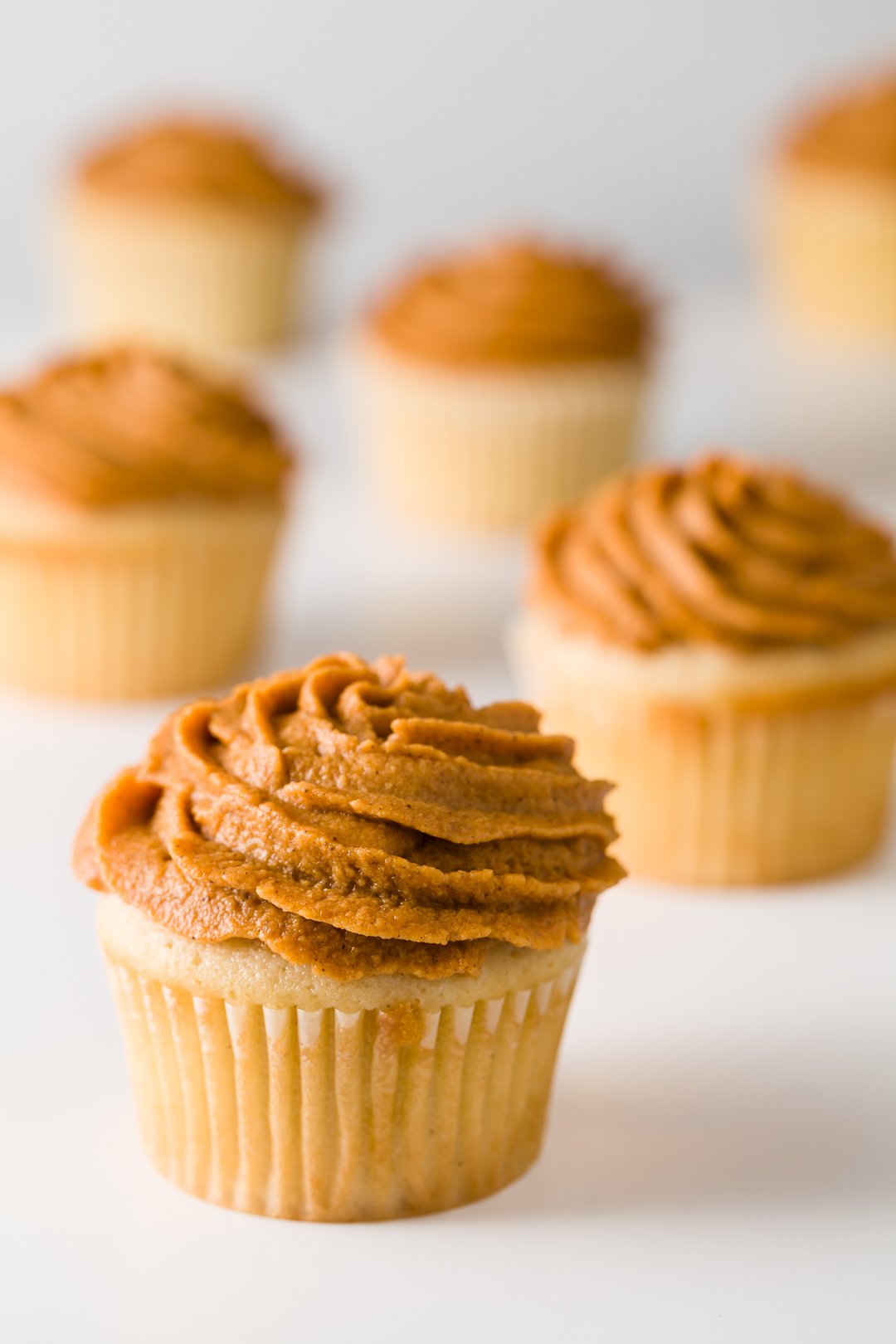 To pipe the frosting, I suggest using a Wilton 1A star tip. This tip makes the perfect swirl.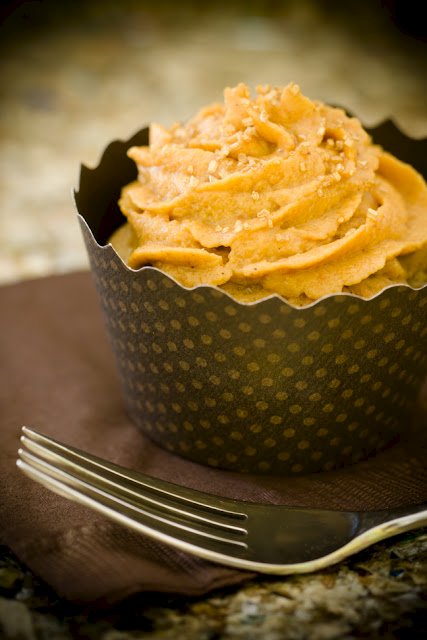 If you don't want to make or buy pumpkin pie to frost your pumpkin cupcakes with, apple butter caramel icing goes fabulously with pumpkin cupcakes.
The combination of two of fall's best flavors (apple and pumpkin) works really well!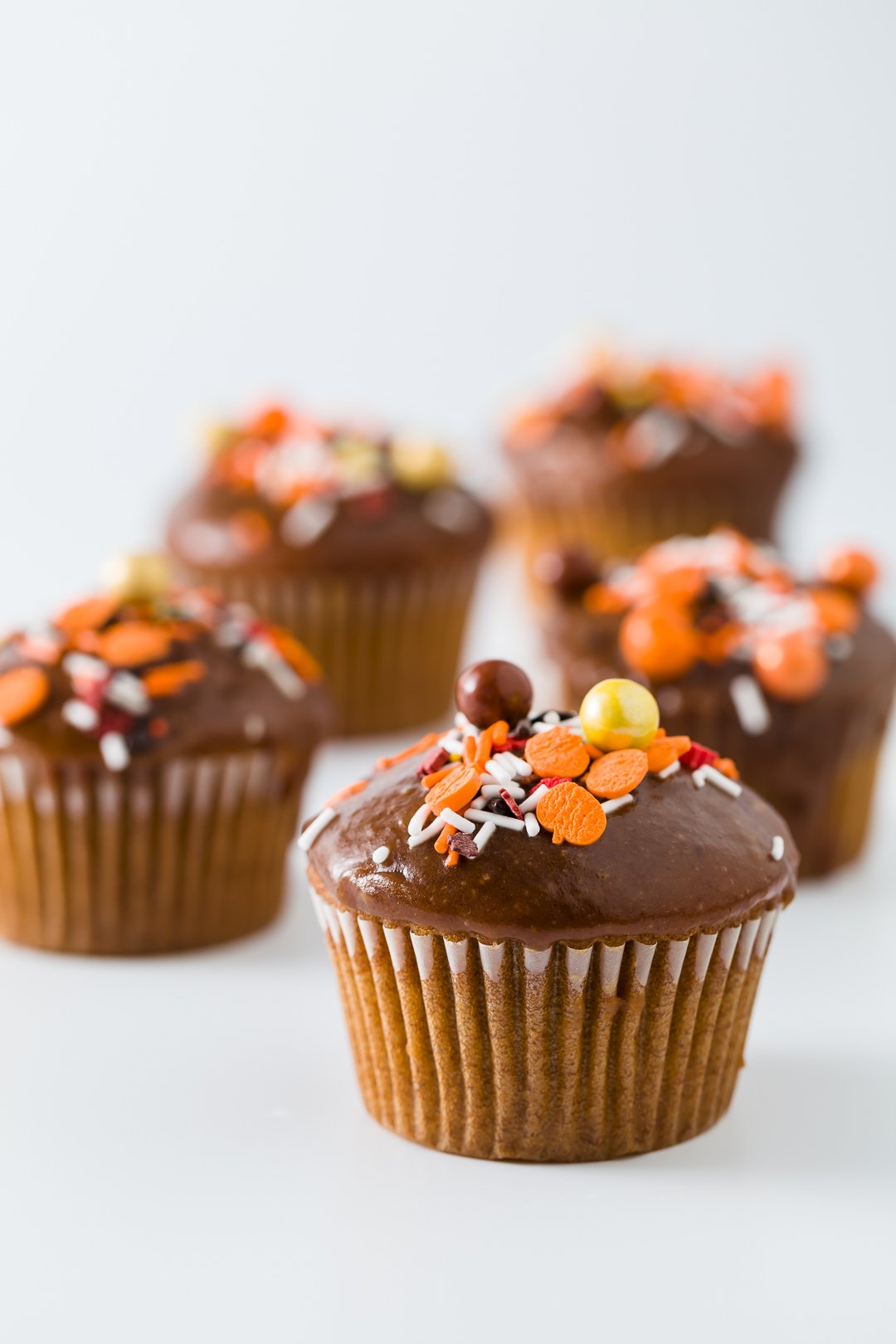 You could always pick a classic like cream cheese frosting, vanilla frosting or chocolate frosting, or pick any one of my many frosting recipes that you think would go best. You really can't go wrong!
Pumpkin Cupcake Variations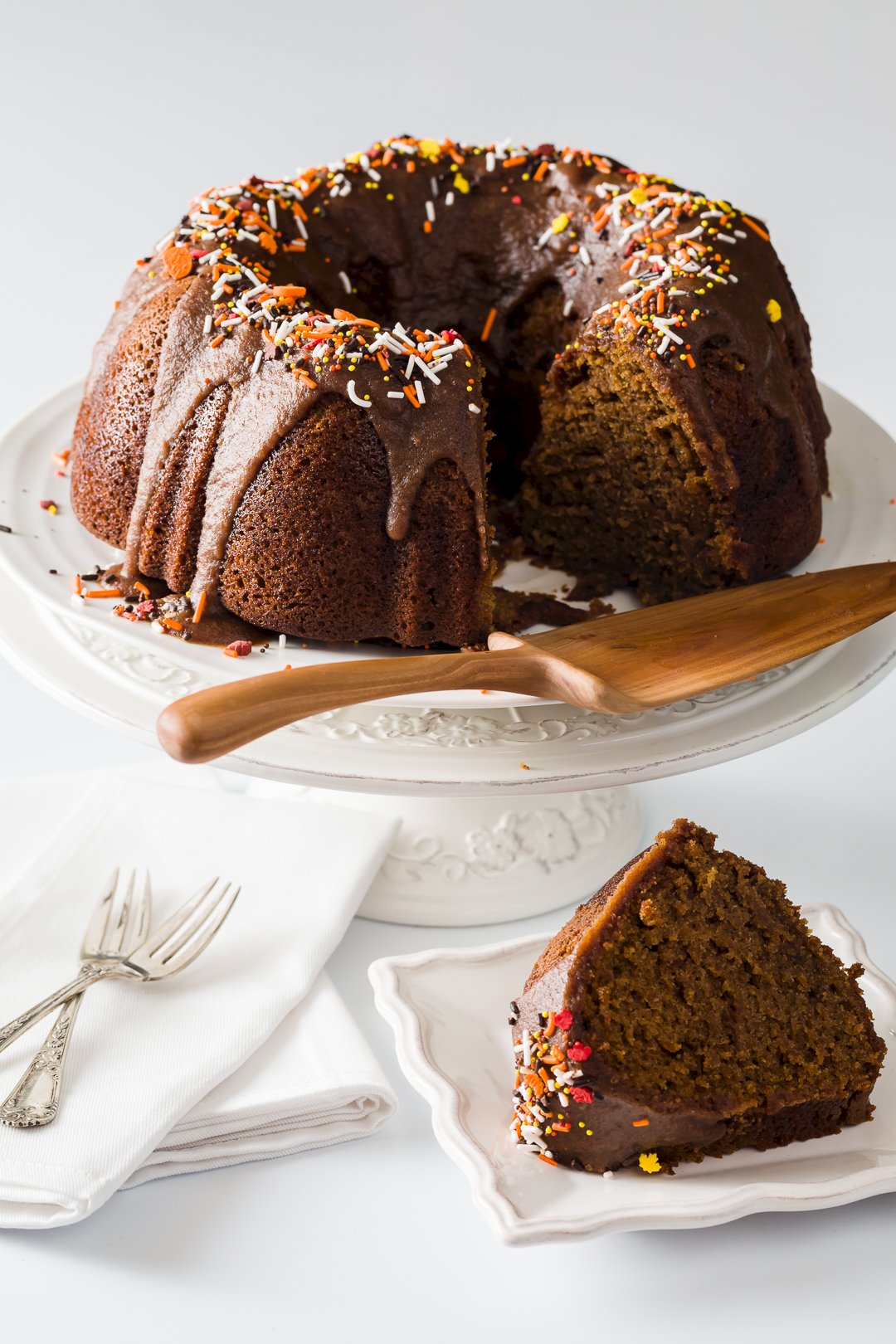 You can make this exact pumpkin cupcake recipe as a pumpkin Bundt cake and it comes out amazing!
You can also convert these to mini cupcakes. You will end up with about twice as many cupcakes, and the bake time should be reduced to about 12 minutes. Always use a cake tester or toothpick to test for doneness!
Other Pumpkin Desserts
If you are looking for a lighter pumpkin dessert. Try my pumpkin chiffon cake. It's airy like angel food.
You can always make a pumpkin pie, but I like to make a chocolate pumpkin pie because everything is better with chocolate.
You may also want to try the triple chocolate pumpkin cake from A Dash of Sanity! It sounds incredible!
Pumpkin Cupcakes
Simple and perfect pumpkin cupcakes
Ingredients
3

cups

all-purpose flour

2

teaspoon

baking soda

1

teaspoon

salt

1

tablespoon

pumpkin pie spice

3

cup

sugar

1 1/2

cup

pumpkin puree

4

large eggs

1

cup

vegetable oil

1/2

cup

dark rum

apple cider works as a substitute for the rum

1/2

cup

maple syrup

pumpkin frosting

optional

apple butter caramel frosting

optional

vanilla frosting

optional
Instructions
Whisk together flour, baking soda, salt, and spices.

In a large bowl, combine the sugar, pumpkin puree, and eggs. Beat until smooth.

Mix in the oil, rum, and maple syrup. Beat until smooth.

Slowly add the flour mixture and mix until fully incorporated.

Fill cupcake liners 3/4 full.

Bake at 350 F for 20-25 minutes or until a cake tester or toothpick inserted into the center of a cupcake comes out clean.

Once cool, frost with the frosting of your choice!
Notes
To make homemade pumpkin puree:
Start with pie pumpkins. A 2 pound pumpkin will yield enough puree for the cupcakes.

Preheat oven to 375 F.

Slice the pumpkins in half, vertically through the stem, and scoop out the seeds and strings.

Place halves, cut-side down, onto a baking sheet lined with parchment paper or a silicone mat.

Roast, uncovered, for 40-60 minutes, or until tender.

Puree with a blender or immersion blender.
Drain off any liquid using a cheesecloth.
To make homemade pumpkin pie spice, use a blend of:
2 teaspoons ground cinnamon
1 teaspoon ground ginger
1 teaspoon ground nutmeg
1 teaspoon ground allspice
1/2 teaspoon ground cloves
Nutrition
Calories:
208
kcal
|
Carbohydrates:
43
g
|
Protein:
3
g
|
Fat:
2
g
|
Saturated Fat:
1
g
|
Cholesterol:
27
mg
|
Sodium:
201
mg
|
Potassium:
75
mg
|
Fiber:
1
g
|
Sugar:
30
g
|
Vitamin A:
2423
IU
|
Vitamin C:
1
mg
|
Calcium:
19
mg
|
Iron:
1
mg