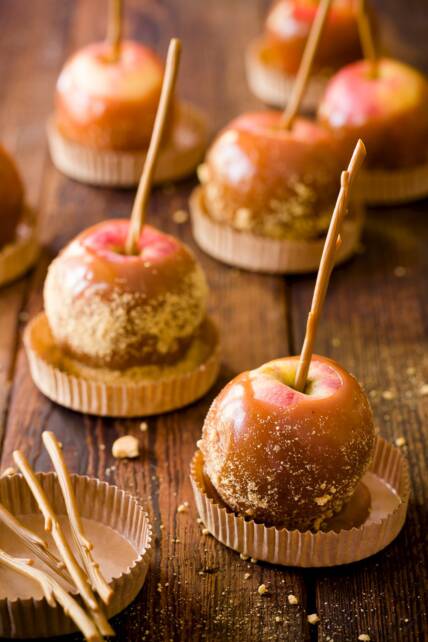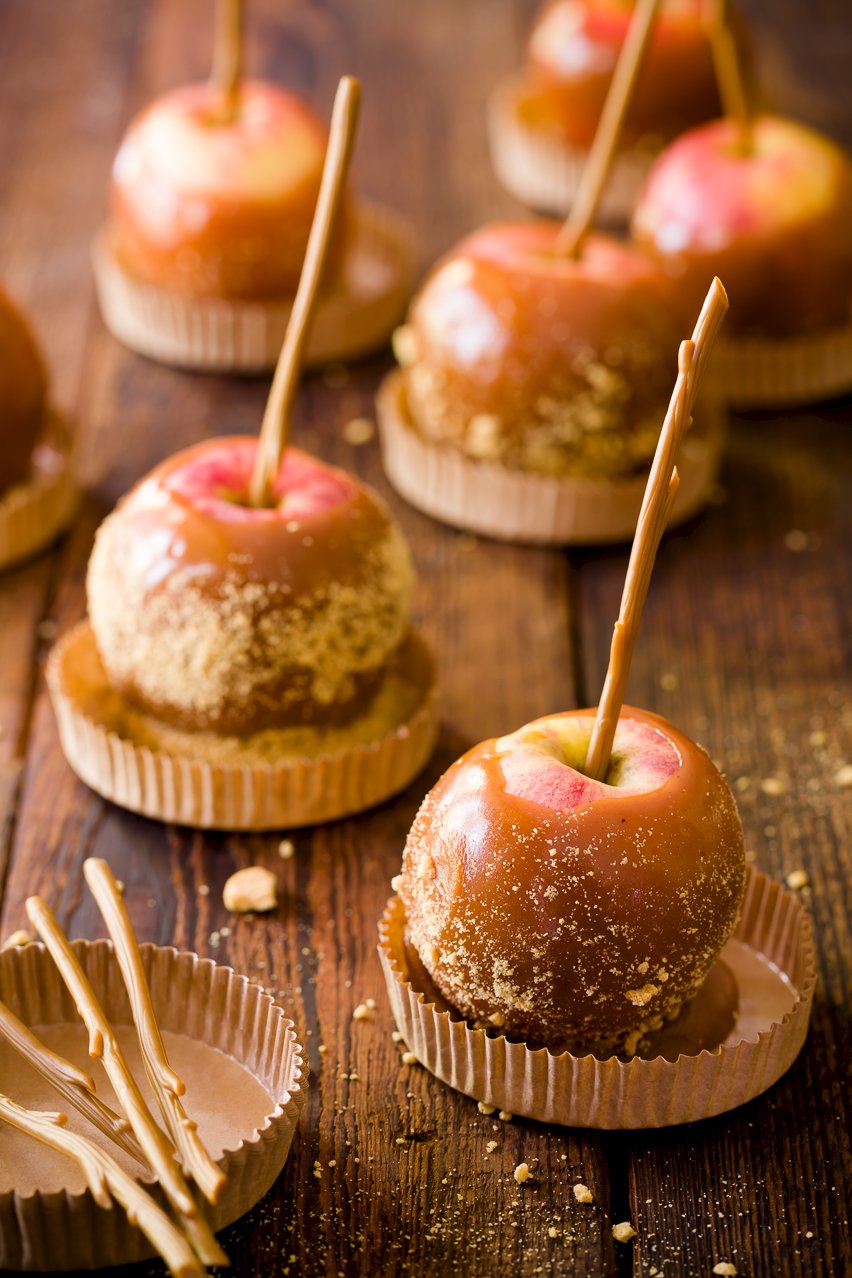 Caramel apples can be tricky.  Sometimes, the caramel can be jaw-breakingly hard (like candy apples).  Other times, the caramel is so soft that it drips off and becomes a big sticky mess.  The homemade caramel on these pumpkin spice caramel apples is just right – tacky, but not drippy – and I'll walk you through how to make it.  My caramel also avoids another common caramel apple pitfall in that it's not coyingly sweet.  But, the best parts of my caramel apples are the pumpkin spice flavor and graham cracker crumb topping!  "A" is always for apple, but I give these apples an A+!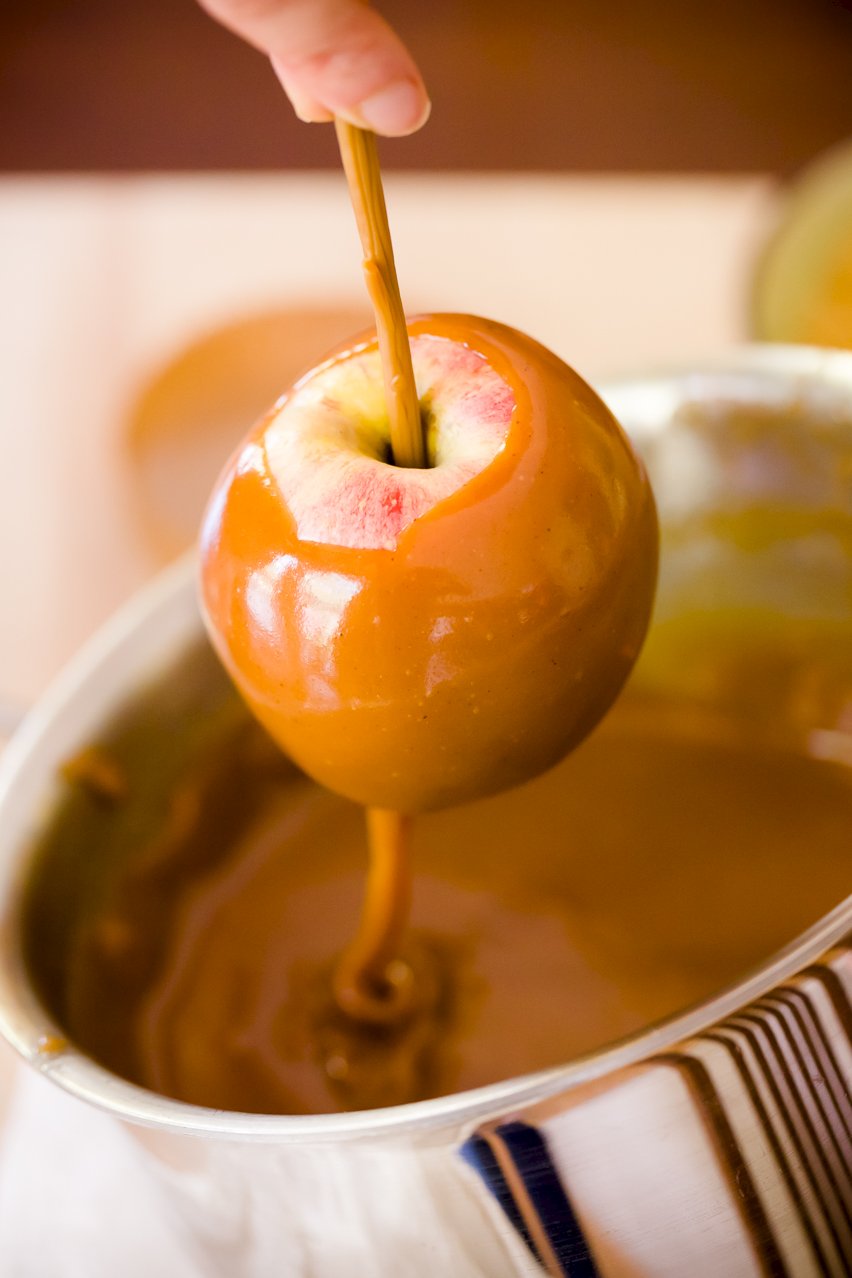 I'm so excited to have Wilton as a sponsor of this post because I adore their caramel apple supplies.
Wilton's caramel apple treat sticks easily insert into the apples and are extremely sturdy (you can even wash and reuse them if you'd like).  Plus, they look much cuter than popsicle sticks.
Caramel apples will drip while they are still hot.  One way to handle this is to place the apples on parchment paper.  A little pool of caramel forms under each apple and remains on the parchment when the caramel apples are removed and packaged.  Using Wilton's extra large treat cups, you can skip the parchment paper step.  Plus, any caramel that pools at the caramel apple's base becomes an extra treat for the apple eater.  You can easily wrap the cooled apples in their treat cups with cellophane or plastic wrap and tie with a ribbon for a sweet gift.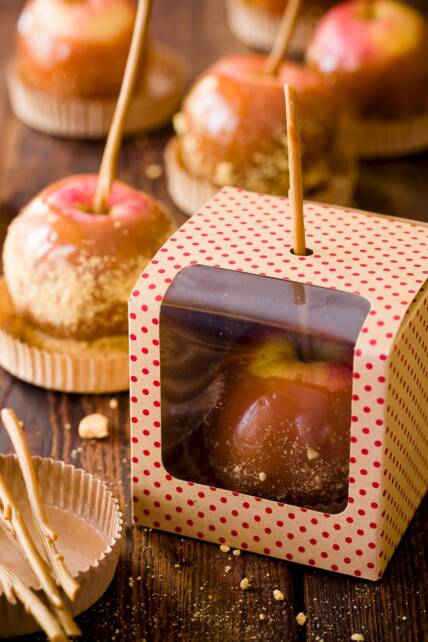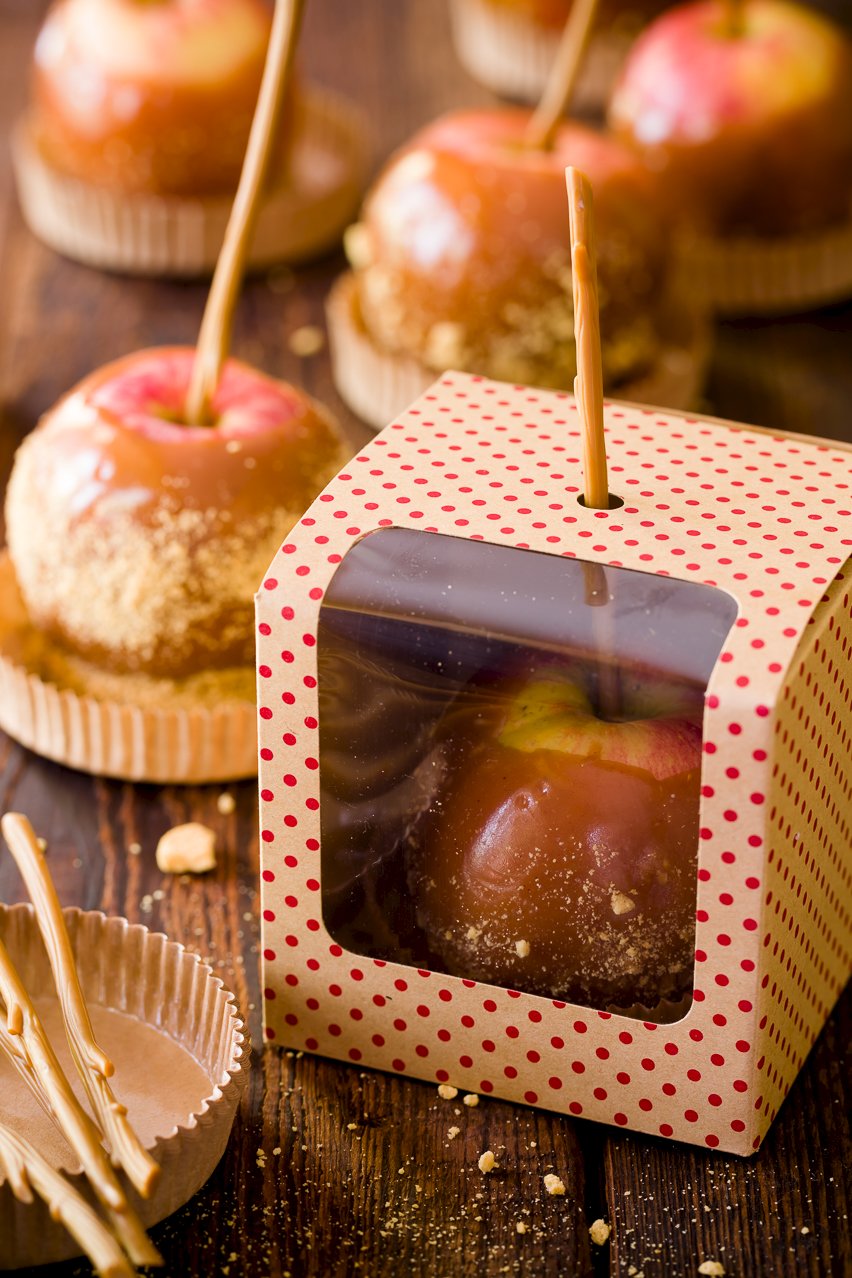 But, I totally loved gifting my caramel apples in Wilton's caramel apple gift boxes.  The hole at the top for the stick to poke out of is too cute!
Pumpkin Spice Caramel Apple Recipe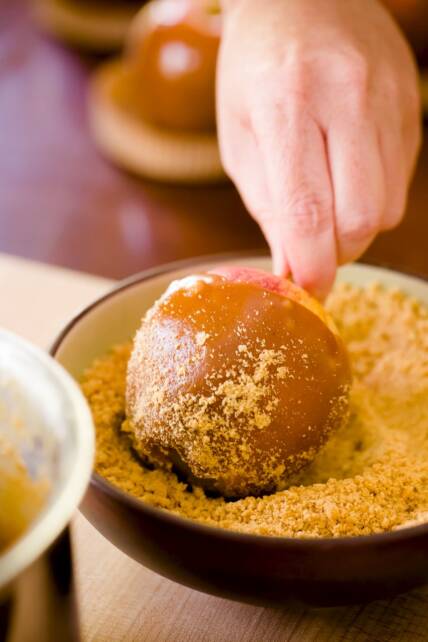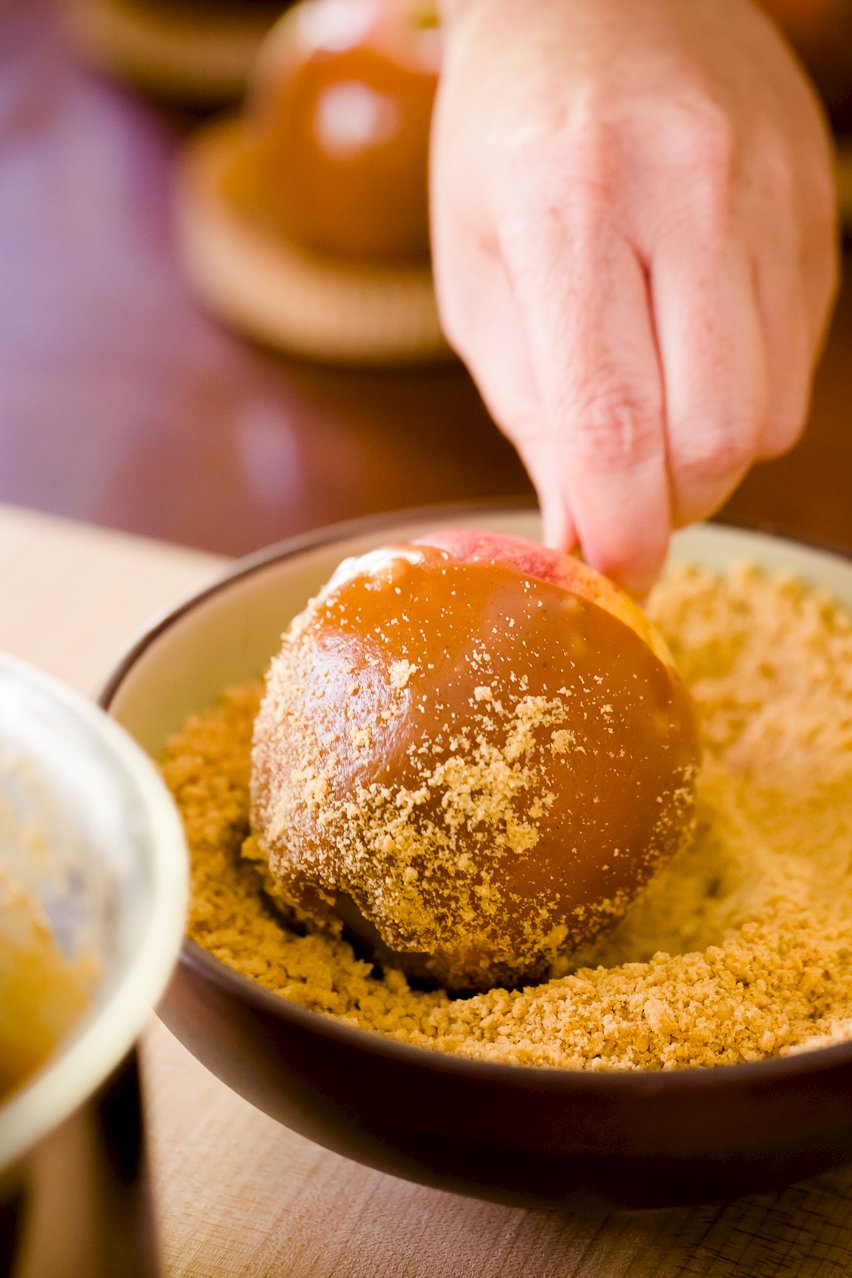 The key to making perfect caramel is patience and a good candy thermometer.  The caramel can quickly burn, so I always suggest "low and slow" (lower heat for a longer time).  Caramel making time is a perfect time to catch up on your favorite podcast while gently stirring the pot.
If you've tried this recipe, please RATE THE RECIPE and leave a comment below!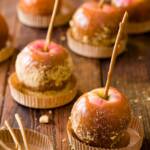 Perfect Pumpkin Spice Caramel Apples
Pumpkin spiced caramel apples, tacky but not too drippy or sweet.
Servings
10
-12 small caramel apples
Ingredients
1

cup

unsalted butter

1

cup

brown sugar

3/4

cup

white sugar

2

teaspoons

pumpkin pie spice

3/4

cup

light corn syrup

14

ounces

sweetened condensed milk

10-12

small tart apples

3/4

cup

crushed graham crackers
Instructions
Melt butter in a medium-sized, heavy-bottomed saucepan on medium-low heat.

Add brown and white sugar, pumpkin pie spice, and corn syrup. Stir regularly, being sure to scrape the bottom of the pot, until the mixture begins to boil (about 30 minutes). Resist the temptation to raise the heat.

Add the sweetened condensed milk and continue to stir until the temperature on a candy thermometer reads 241 F. You can let it go all the way up to 248 F if you prefer the caramel to be really hard. I like mine to be solid enough to stick to the apple, but still soft enough to not break my jaw.

Remove from the heat and let the caramel cool for a couple of minutes.

While the caramel is cooling, wash and dry the apples and insert sticks.

Roll prepared apples into hot caramel and place into extra large baking cups or onto parchment paper.

Let cool for a couple of minutes and then roll in graham cracker crumbs.