Strawberry Buttercream Frosting
Disclosure: I may earn a commission from purchases you make through affiliate links in this post at no additional cost to you.
Strawberry buttercream frosting has a lovely light strawberry flavor and a natural soft pink color. It's made with fresh berries and is perfect for piping on cakes or cupcakes.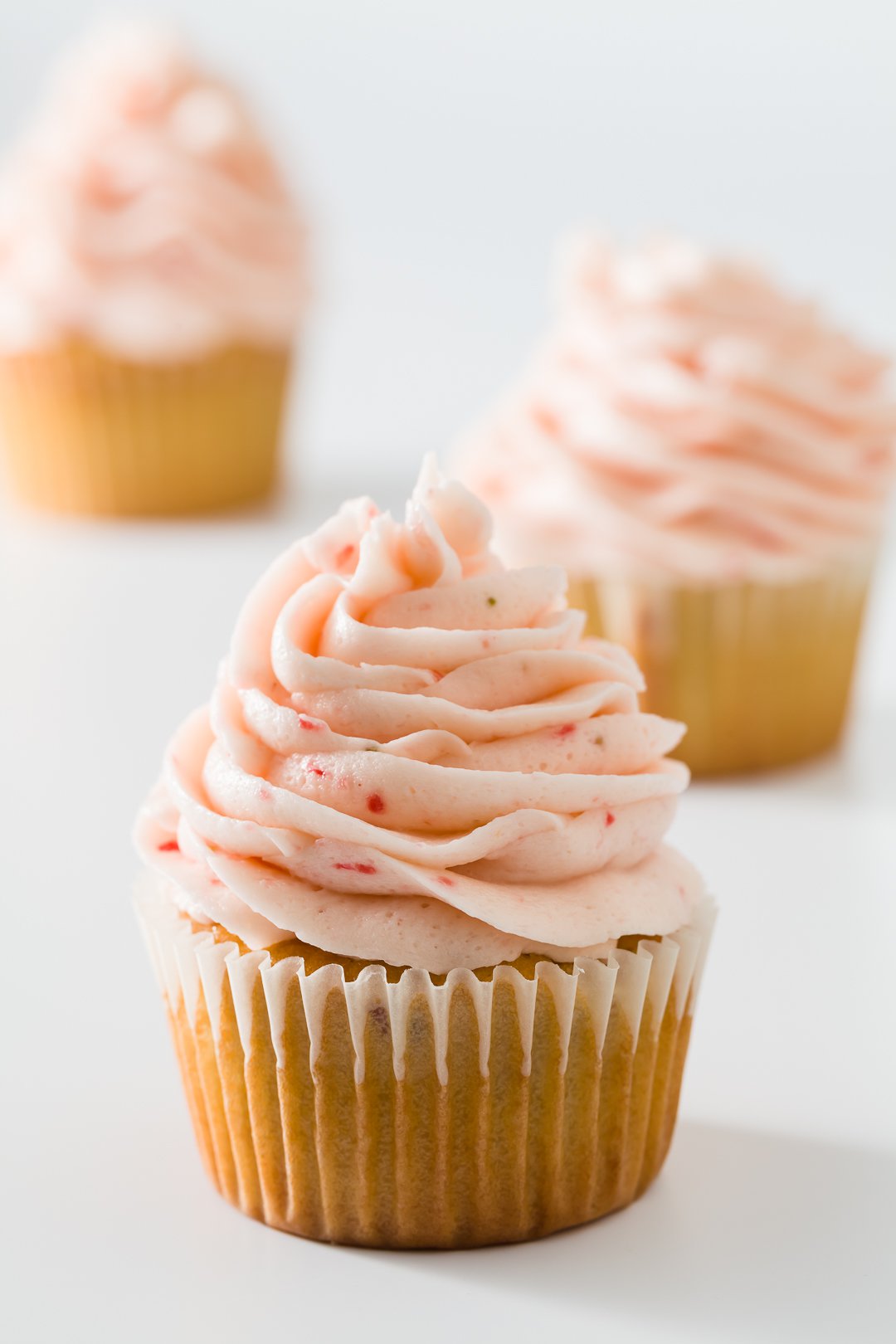 This frosting comes together so easily with just a few simple ingredients: unsalted butter, strawberry puree, powdered sugar, and salt.
Tips for Success
The butter must be at room temperature. You should be able to lightly press into it with your finger and leave an indentation. It's too soft if the butter smooshes completely down when you press it.
Tip: You can bring butter to room temperature by microwaving it. Microwave the butter for five seconds at a time until it reaches room temperature.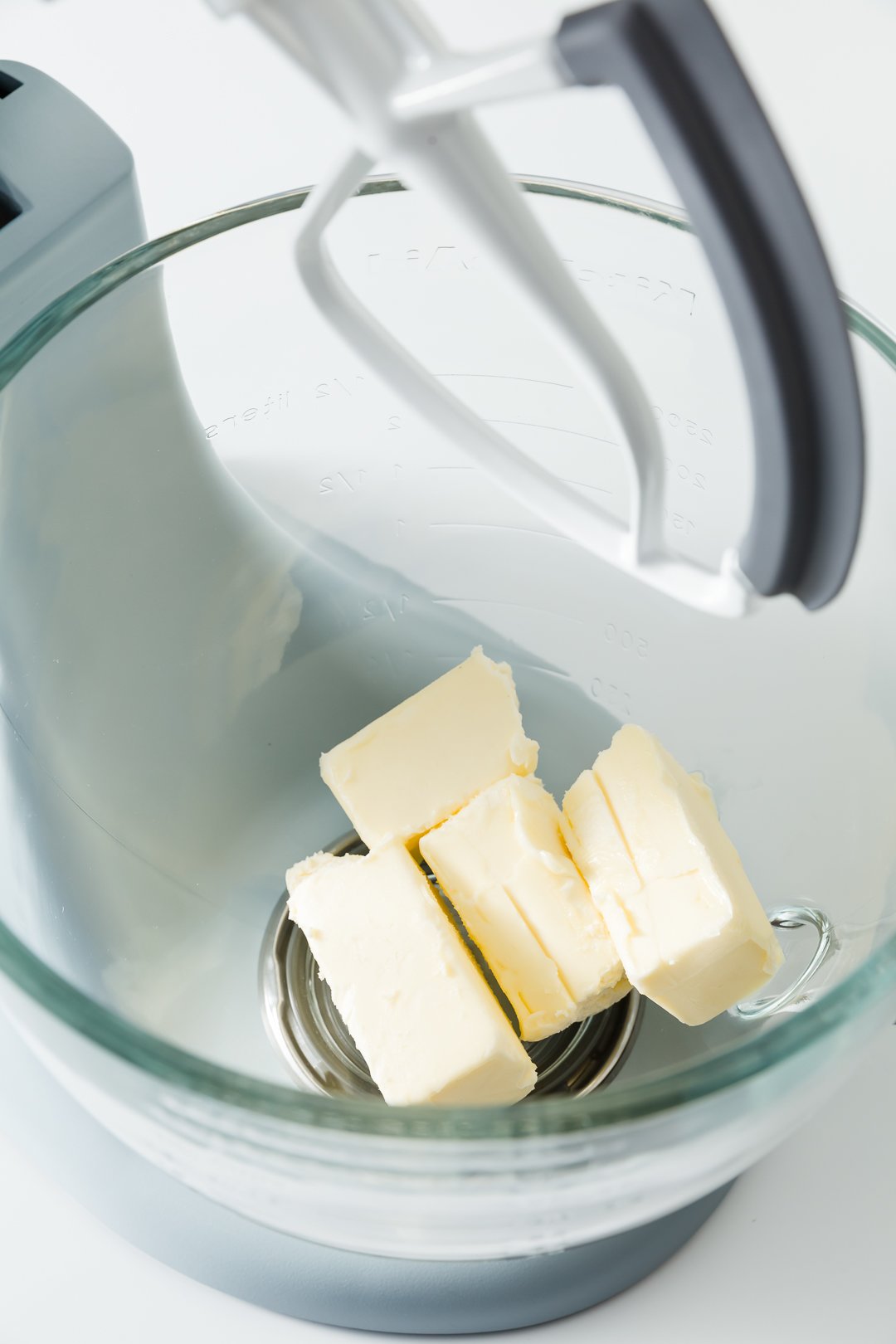 To make strawberry puree, wash and remove the tops from fresh strawberries. Then, puree them in a food processor until you have a thick, seedy liquid.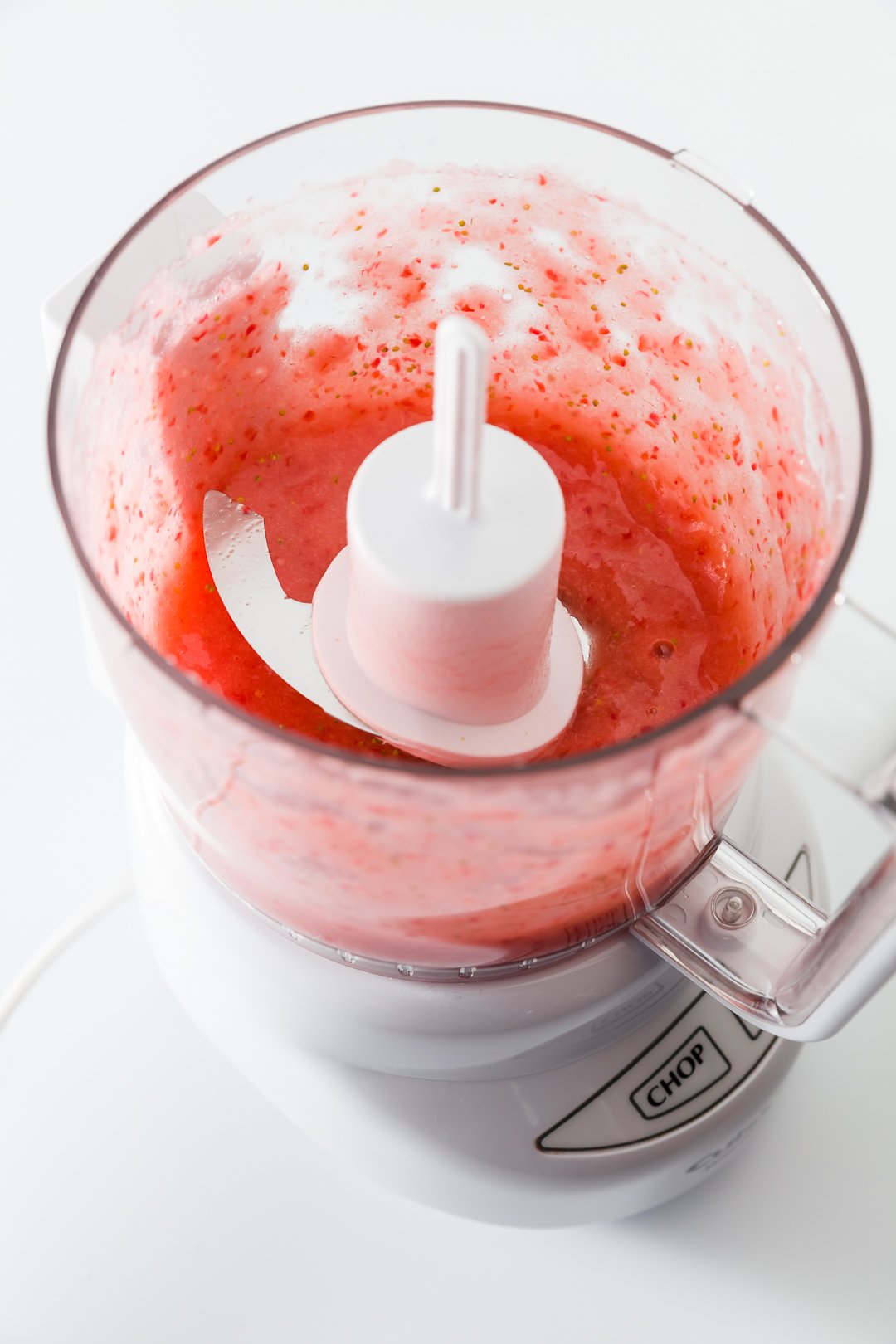 If berries aren't in season, you can use defrosted frozen strawberries. However, before food processing, use a sieve to strain off all of the extra liquid. If you skip this step, your frosting will be way too wet!
As with other frosting recipes, use my powdered sugar quantity as a guideline. Add more or less powdered sugar as needed to make the frosting a consistency that you like.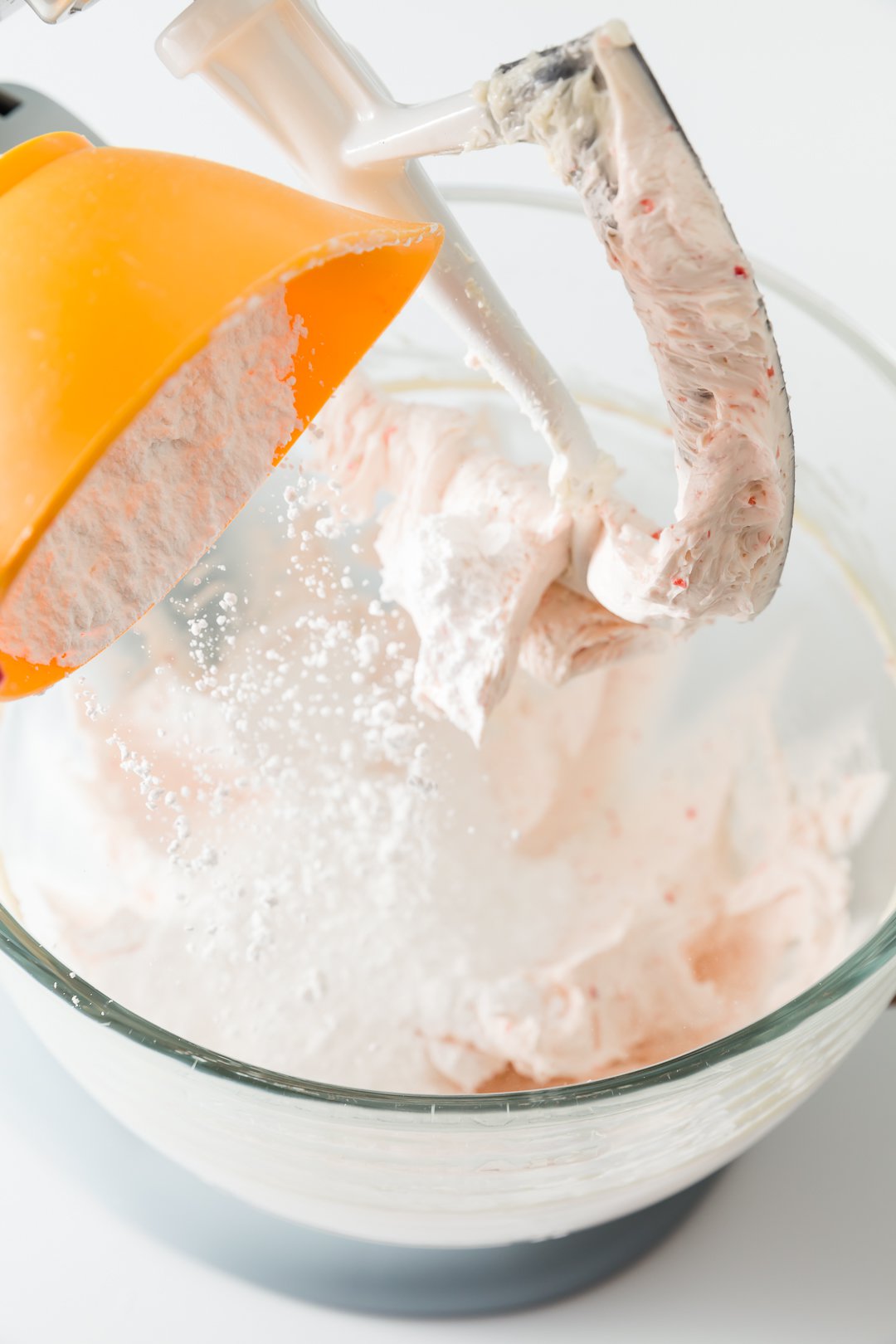 You can leave buttercream out on the counter for up to three days.
Tip: If you aren't going to be using it right away, store it in an airtight container and keep it in the refrigerator for up to a week or in the freezer for up to a month. Bring frozen frosting back to room temperature by first putting it in the refrigerator overnight and then leaving it on the counter for a few hours. You will need to re-whip it before use.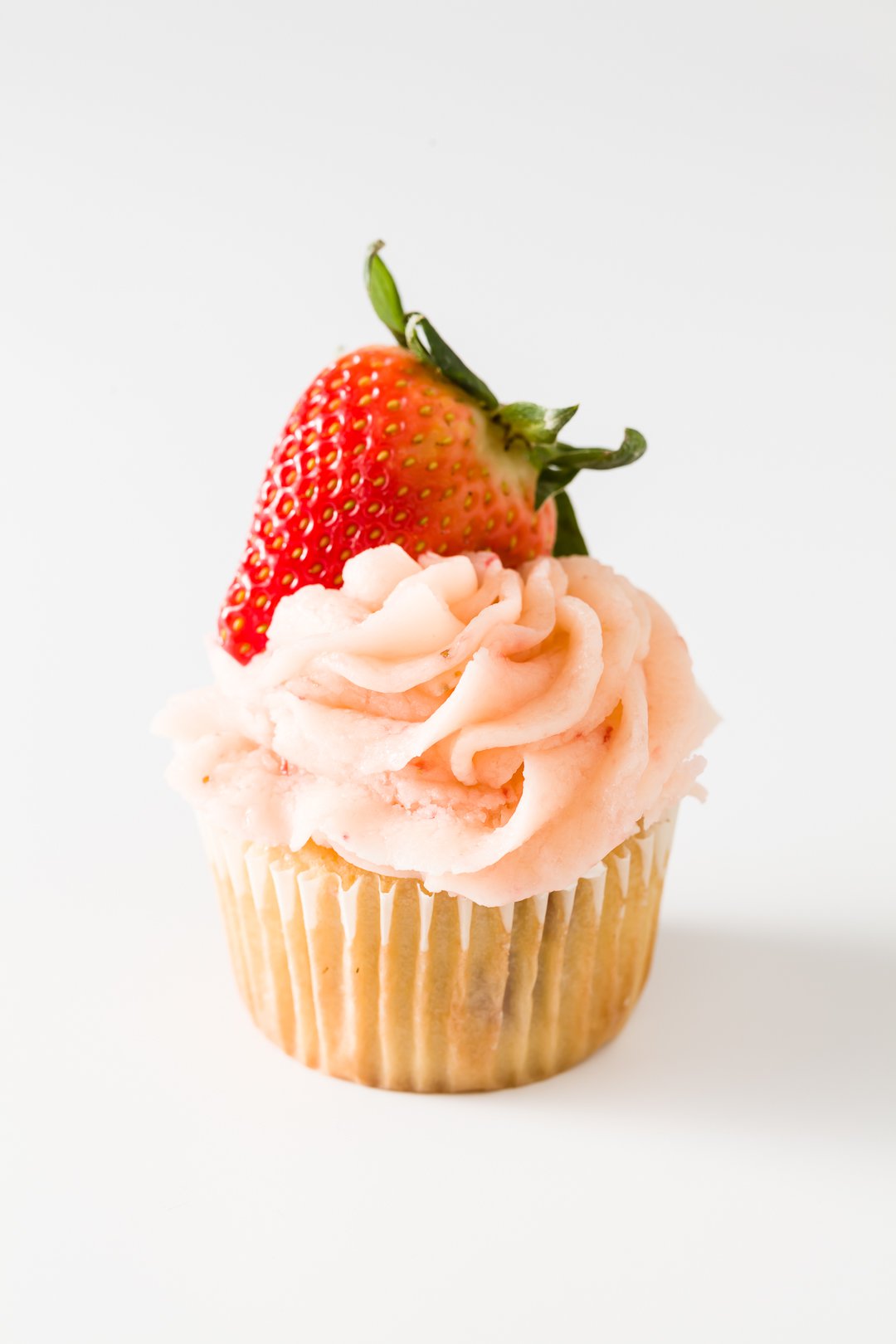 Pairings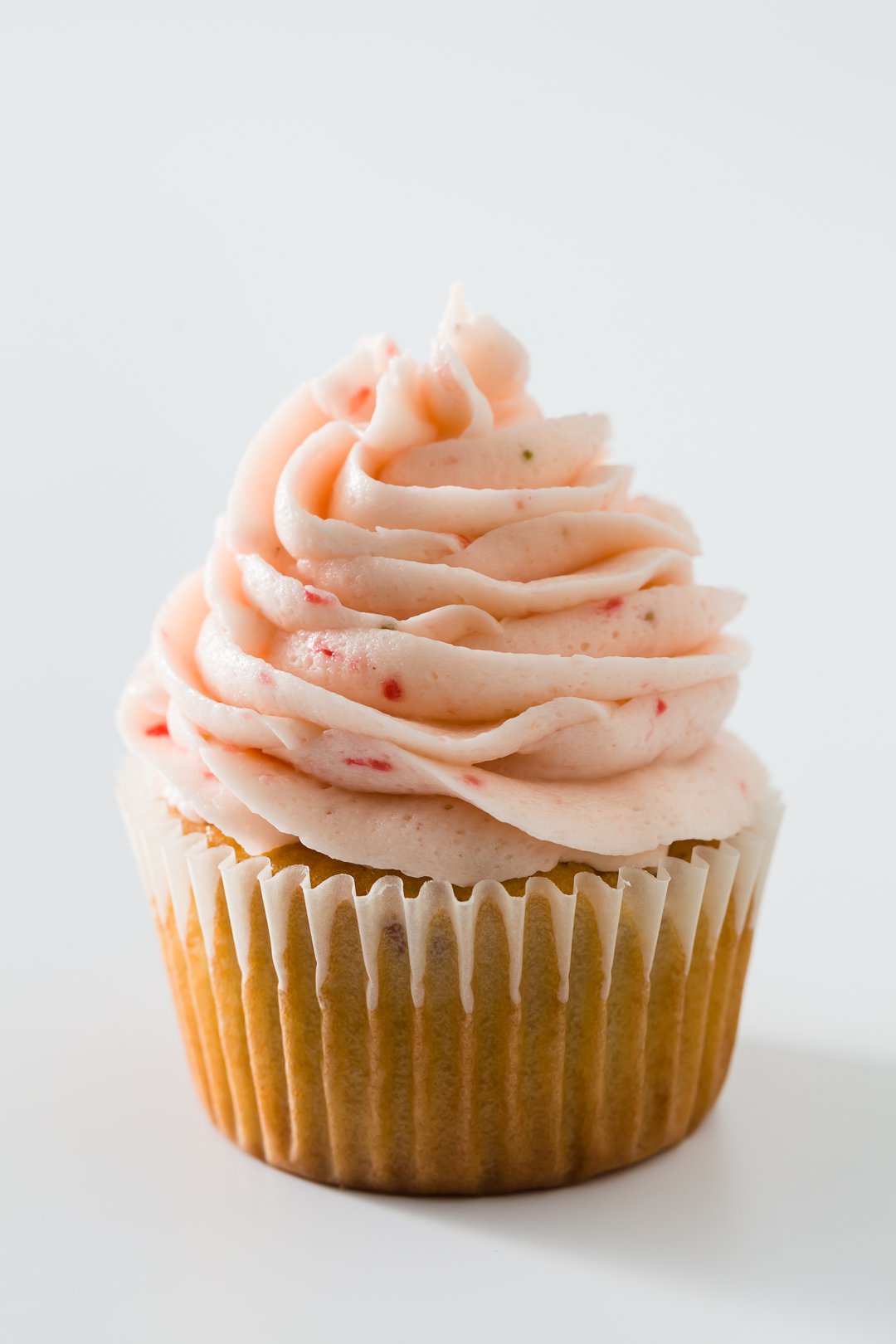 Variations
For a change, consider strawberry cream cheese frosting or strawberry whipped cream frosting. I love all of them equally!
Strawberry Buttercream Frosting
Strawberry buttercream frosting is made with fresh strawberries! It has a lovely light strawberry flavor and it is a natural soft pink color.
Ingredients
1

cup

unsalted butter

room temperature

1/4

cup

strawberry puree

about 5 large strawberries food processed until they are a thick, seedy liquid

1/2

teaspoon

salt

2

cups

powdered sugar
Instructions
Beat butter for three minutes (or until light and fluffy) in the bowl of a stand mixer fitted with the paddle attachment.

Mix in strawberry puree and salt.

Mix in powdered sugar a little bit at a time.

Spread or pipe on cupcakes, cakes, or cookies.
Notes
This recipe yields about two cups of frosting. This should be enough to frost twelve cupcakes. Double the recipe to frost a two layer eight-inch cake.
Be sure to beat the butter for at least three minutes so it is light and fluffy.
Use less ripe strawberries. Riper strawberries tend to be more moist and could end up making the frosting too wet.
Add the powdered sugar a little bit at a time and always start on low speed to keep it from making a mess in your kitchen.
If your strawberries were frozen, be sure to defrost them and drain off any excess liquid before using them.
Nutrition
Calories:
214
kcal
|
Carbohydrates:
20
g
|
Fat:
15
g
|
Saturated Fat:
9
g
|
Cholesterol:
40
mg
|
Sodium:
99
mg
|
Potassium:
11
mg
|
Sugar:
19
g
|
Vitamin A:
475
IU
|
Vitamin C:
2.8
mg
|
Calcium:
5
mg