Making homemade Baileys Irish Cream right in your own kitchen is cheap, so easy, and so tasty that you'll never want to buy it again!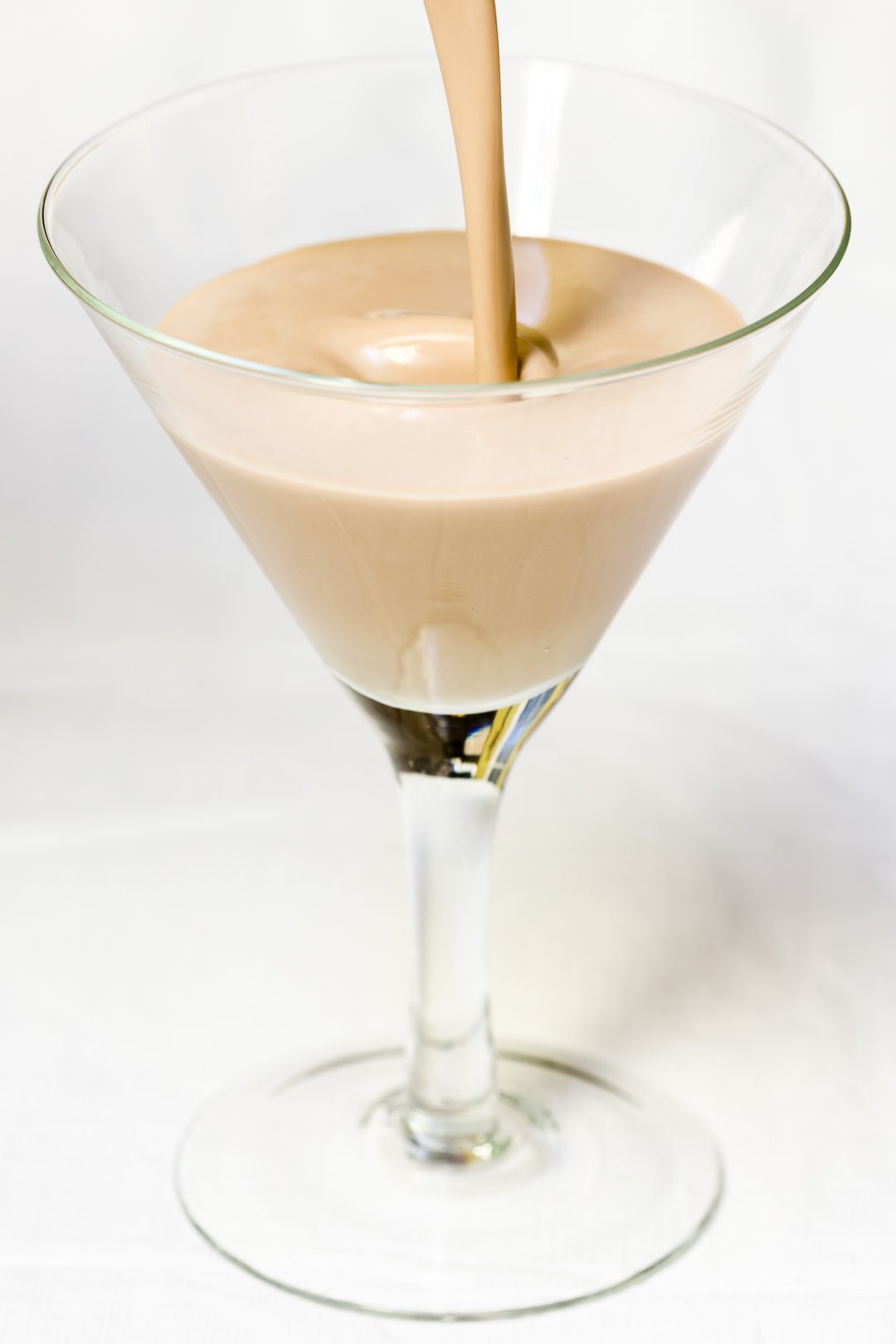 My homemade Baileys Irish Cream led to far more questions and comments from my friends than my cupcakes ever do. "What's in Baileys Irish Cream?" "Where can I get the recipe for Baileys?" "OMG! This Baileys is sooo good! Will you be posting the Baileys recipe?" Sometimes I think that I should forget dessert altogether and just post recipes for things that people didn't realize they could make at home. Some of my most popular posts right now are homemade Kahlua, homemade grenadine (my most popular post of all time), how to make clotted cream, and homemade tahini. But how could I ever give up on my little frosted friends?
That said, I thought I should put together a little Q&A to answer some of the questions that I have been asked about the cheapest, easiest, most lovely way to never buy Baileys Irish Cream again.
What is Baileys Irish Cream?
Baileys Irish Cream is a cream liqueur made from cocoa, cream, and Irish whiskey along with a secret blend of flavorings. My copycat version uses coffee in addition to the cocoa flavoring found in the original.
Which Whiskey Should I Use, and How Much?
Well, the original Baileys Irish Cream is made with… wait for it… Irish whiskey. So if you want to make something that is as close as possible to that familiar flavor, you should start there. But, I'm not convinced that the brand of Irish whiskey you buy has much of an effect on the overall flavor of the drink.
People pay more for fancier whiskeys because they have a lot of delicate, subtle flavors. But after you've dumped in as much sugar, chocolate, and cream as we are doing here, you aren't going to taste those expensive flavors anyway.
As for how much, you should use your nose and your tongue.
I have heard from some of my loyal readers that the 1 2/3 cup of whiskey (400 ml) called for in my recipe is too much. If that's you, then just use less of it. There is no shame in liking the lighter version of something.
I have noticed that after a bottle of homemade Baileys mellows in my refrigerator for a week or so, some of the more pungent liquor-y flavors go away. If you feel like your mixture is too strong, let it sit for a while and see if it's better.
Do I Need to Use Real Cream? What If I'm Lactose Intolerant or a Vegan?
A classic Irish cream is made with real cream, but who needs to be classic?
If your body can't process the lactose in real cream, or if you are a vegan or for whatever other reason need your drinks to be dairy-free, then make it with something else.
I have heard from many people who use coconut milk, almond milk, or even non-dairy creamer to give their homemade Baileys a nice, creamy texture.
Can I Add Other Flavors?
The ingredients in my recipe are meant to recreate the taste of the original Baileys Irish Cream. But recipes are made to be broken.
First of all, a lot of my readers wrote in to tell me that they used liquors other than Irish whiskey and liked it even more.
Some used a light, blended scotch like Chivas or Cutty Sark and said that it wound up tasting the same as when they used Jameson's.
But, many used a sweeter liquor like brandy and liked the mellow edge it gave the final product. Like everything else in your kitchen, you should do it the way that tastes best to you.
But while you're thinking about different liquors, why not go for a totally different flavor profile altogether?
With all the flavors of chocolate, caramel, and cream already there, adding some mint (either peppermint extract or steeped mint leaves) will give it a powerful wake-up call. If you want less sharpness and more umami, try a pinch of malted milk. And if you are a fan of cajeta or horchata (or RumChata!), throw in a bit of cinnamon for a warm, spicy punch.
How Long Does Homemade Baileys Last?
Well, this stuff is so yummy that in my house it doesn't last long at all (rimshot). But seriously, I would recommend keeping your bottle in the refrigerator and using it within a couple of months. I think that freezing it is unnecessary and might lead to the ingredients separating from each other and clogging the bottle.
How to Make Baileys Irish Cream—Live!
Homemade Baileys Irish Cream Recipe
Here is the homemade Baileys Irish Cream recipe for all of my friends, both on and offline. It's easy enough that you should have time to whip up a batch to take to your New Year's Eve parties! I found the recipe on a discussion forum on Chowhound. The entire discussion is worth a read. It contains lots of information about the drink. I am reprinting it below with my notes and product suggestions.
Related Recipes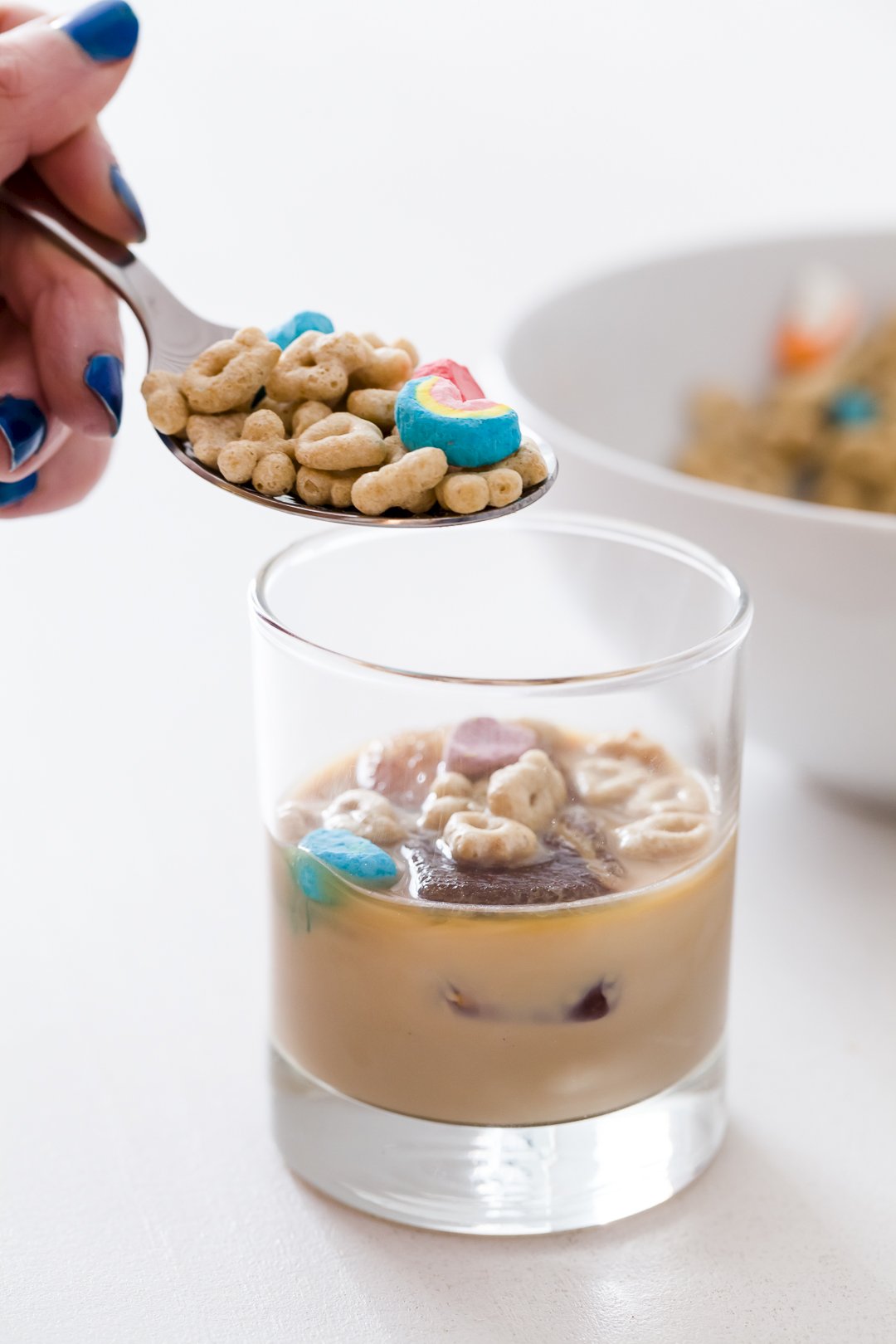 Homemade Baileys Irish Cream – You'll Never Buy it Again
With a bottle of Irish whiskey and some basic ingredients you probably already have in your cabinet, you can make the most amazingly tasty Irish cream you've ever had.
Ingredients
1

cup

light cream

I used heavy whipping cream, which made it even richer. If you have problems with clotting, though, you should use light cream.

14

ounces

sweetened condensed milk

1 2/3

cup

Irish whiskey

I used Jameson's, but I think that a cheaper Irish whiskey wouldn't make a difference in taste.

1

teaspoon

instant coffee

You can also use leftover espresso, but keep in mind that you are adding extra water.

2

tablespoons

chocolate syrup

1

teaspoon

vanilla extract

1

teaspoon

almond extract

I skipped this entirely for my version, but if you like almond more than I do, throw it in!
Instructions
Combine all ingredients in a blender and set on low speed for 30 seconds. If you blend at too high a speed, you might wind up with coagulation or foaming.

Bottle in a tightly sealed container and refrigerate. Shake before using.

Will keep for up to 2 months.
Notes
Total time includes time to cool in the refrigerator.
Nutrition
Nutrition Facts
Homemade Baileys Irish Cream – You'll Never Buy it Again
Amount Per Serving
Calories 137
Calories from Fat 27
% Daily Value*
Fat 3g5%
Cholesterol 13mg4%
Sodium 28mg1%
Potassium 85mg2%
Carbohydrates 12g4%
Protein 1g2%
Vitamin A 115IU2%
Vitamin C 0.5mg1%
Calcium 60mg6%
Iron 0.1mg1%
* Percent Daily Values are based on a 2000 calorie diet.