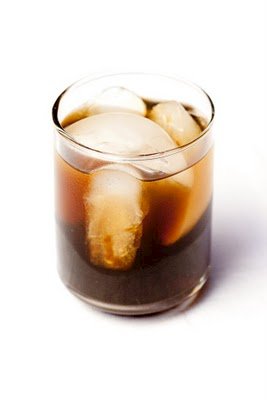 Making homemade Kahlua gives you the flexibility to choose which coffee you would like in your coffee liqueur. Better yet, making homemade Kahlua is easy! You may even have the homemade Kahlua ingredients sitting around your house: coffee, vodka, light brown sugar, and vanilla extract. I can guarantee that you will impress your peeps when you show up to your New Year's Eve party with a bottle of homemade Kahlua rather than a six-pack of Bud Light. The only thing that might be more impressive would be a bottle of homemade Baileys Irish Cream.
Homemade Kahlua Recipe
A Google search for Kahlua recipes will reveal that there are several different ways to make homemade Kahlua. Many of the recipes call for instant coffee. I rejected those because I wanted to be able to use good quality freshly ground coffee. Others call for letting the recipe steep for several weeks; I rejected those because I don't have the patience. I ended up using a variation of a recipe that I found on a forum about Orchids. What do orchid growers know about Kahlua? Apparently, a lot. The end result of this Kahlua recipe is blissful. It has a sweet yet strong coffee flavor and it goes down super smooth.
If you've tried this recipe, please RATE THE RECIPE and leave a comment below!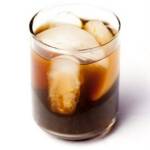 Homemade Kahlua Using Your Favorite Coffee
Ingredients
6

cups

brewed coffee

Use your favorite kind! I used Goshen coffee since I know that Bride and Groom 3.0 and many of my coffee connoisseur friends love it.

1

pound

light brown sugar

3 1/2

tablespoons

vanilla extract

1/2

liter

of vodka

If you have access to a pure grain alcohol like Everclear, you may want to use that. I simply used SVEDKA Vodka and it worked just fine.
Instructions
While the coffee is still hot, mix in the brown sugar.

Let cool.

Mix in vanilla and vodka.

Serve over ice, in mixed drinks like a

frozen mudslide

, or use to make a cupcake (post coming soon).