Luxardo Cherries
Disclosure: As an Amazon Associate, I earn from qualifying purchases.
Luxardo Cherries are a grown-up version of maraschino cherries. Whether you buy them or make homemade Luxardo cherries using Luxardo liqueur, they are the perfect cocktail cherries made with liqueur!
What Is a Luxardo Cherry?
Today's most popular maraschino cherries are typically made with high fructose corn syrup and red dye. Luxardo cherries are something else entirely.
Store-bought Luxardo cherries [paid link] are made made using a cherry syrup. They have a rich, natural cherry flavor.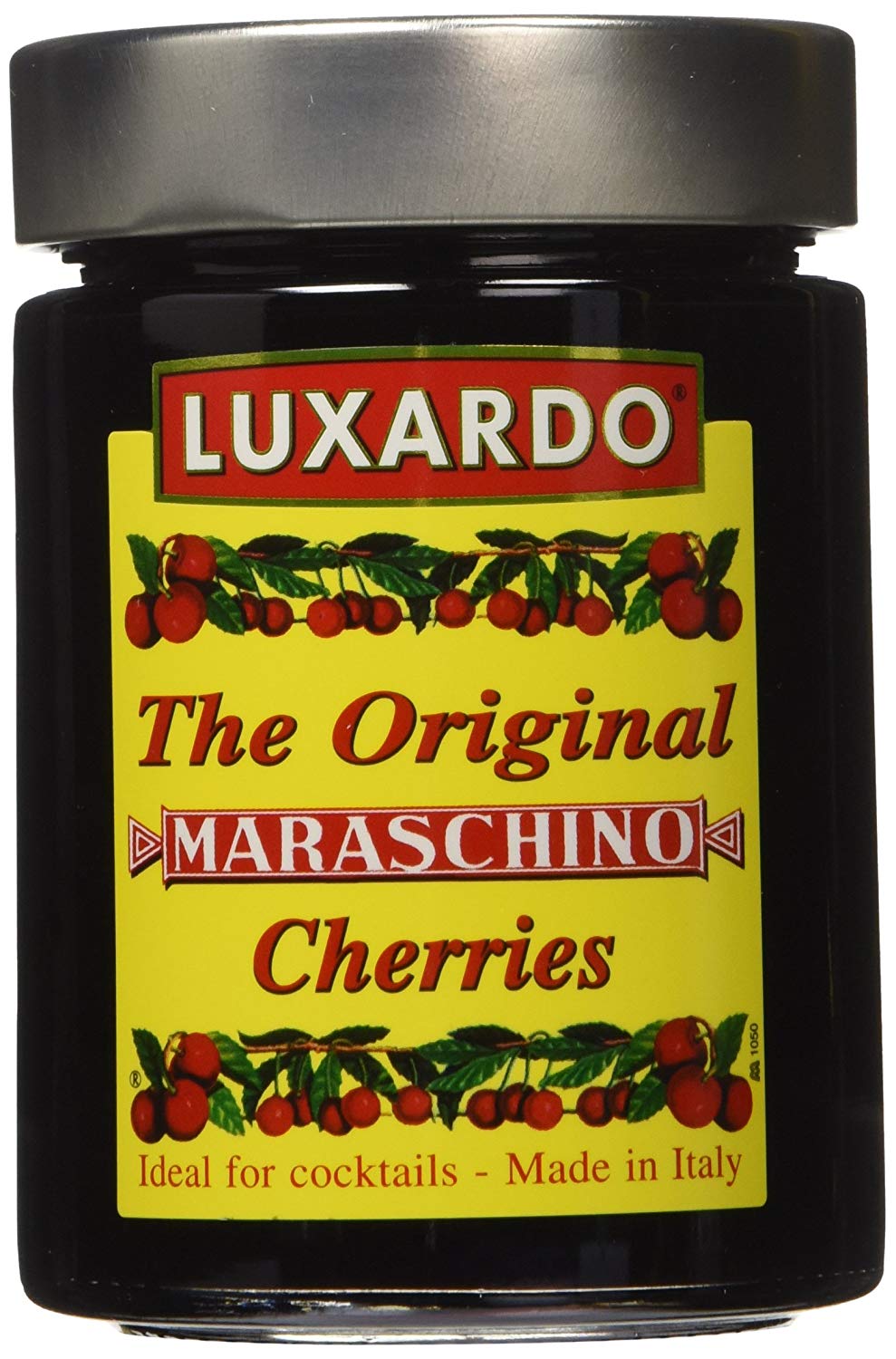 While the store-bought version is wonderful, homemade Luxardo cherries are perfect for cocktails because they are made using Luxardo liqueur. And, you can experiment with different spices.
These cherries taste like tiny shots of liqueur encased in a piece of fruit.
What is Luxardo?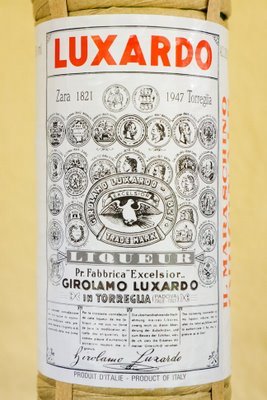 Luxardo is liqueur made from Marasca cherries, a Croatian sour cherry variety. The cherry pits are also used in the making of the alcohol, which gives it a bit of an almond taste due to their cyanogenic glycosides.
How to Make Luxardo Cherries
To make Luxardo cherries, first steep pitted cherries in a syrup of sugar, lemon juice, cinnamon, nutmeg, and vanilla.
Remove from the heat and add in the cherry liqueur.
Once cool, jar the cherries and syrup and refrigerate.
They can last for up to one month in the refrigerator.
Recipe Ideas
Other than using the cherries on cocktails, you can use them to top cupcakes like vanilla cupcakes, chocolate cupcakes, or black forest cupcakes.
The cherries would also be wonderful in these Maraschino cherry chocolate chip cookies from The First Year Blog.
Luxardo Cherries
Luxardo cherries are a grown-up version of maraschino cherries. These Luxardo cherries are made with cherry liqueur and spices and are perfect for cocktails and as dessert toppers.
Ingredients
1/2

cup

sugar

1/2

cup

water

2

teaspoon

lemon juice

1

cinnamon stick

pinch

of freshly grated nutmeg

1

teaspoon

vanilla extract

1

pound

sweet cherries

pitted

1

cup

maraschino cherry liqueur

I use Luxardo.
Instructions
Wash and pit the cherries.

In a saucepan, combine all ingredients except the cherries and liqueur and bring to a rolling boil.

When the liquid begins to boil, reduce the heat to medium.

Add the cherries and simmer for 5–7 minutes.

Remove from heat, add the liqueur, and let cool.

Transfer the cherries and liquid into clean jars and refrigerate, uncovered, until cherries are cool to touch.

Cover tightly and refrigerate for up to two weeks.
Notes
If you don't own a cherry pitter, you will definitely want to invest in one.
Sour Marasca cherries are the traditional ones used to make maraschino cherries. Since most of us don't have access to them, any cherry will do - the redder the better. I typically use Rainier cherries.
I used Luxardo brand cherry liqueur. Serious Eats tried this with a regular brandy and they were not as happy with the results. eGullet has an interesting discussion thread on types of cherry liqueur that is worth a read.
I found the recipe for homemade Luxardo cherries on Serious Eats, which was adapted from a recipe found in Imbibe Magazine. This recipe includes my modifications and notes.
Nutrition
Calories:
41
kcal
|
Carbohydrates:
8
g
|
Protein:
1
g
|
Fat:
1
g
|
Saturated Fat:
1
g
|
Sodium:
1
mg
|
Potassium:
31
mg
|
Fiber:
1
g
|
Sugar:
7
g
|
Vitamin A:
9
IU
|
Vitamin C:
1
mg
|
Calcium:
3
mg
|
Iron:
1
mg