Copycat Ted Drewes Frozen Custard Recipe
Disclosure: I may earn a commission from purchases you make through affiliate links in this post at no additional cost to you.
If you come to St. Louis and it's not the dead of winter, chances are high that you will make a stop at Ted Drewes Frozen Custard. Ted Drewes is an iconic Route 66 institution. It's known for its "concretes" – vanilla frozen custard blended with mix-ins, served so thick that you can turn your cup upside-down without the frozen custard falling out. Ted Drewes is one of those places that ex-St. Louisans miss the most and rush to visit when they make it back to town.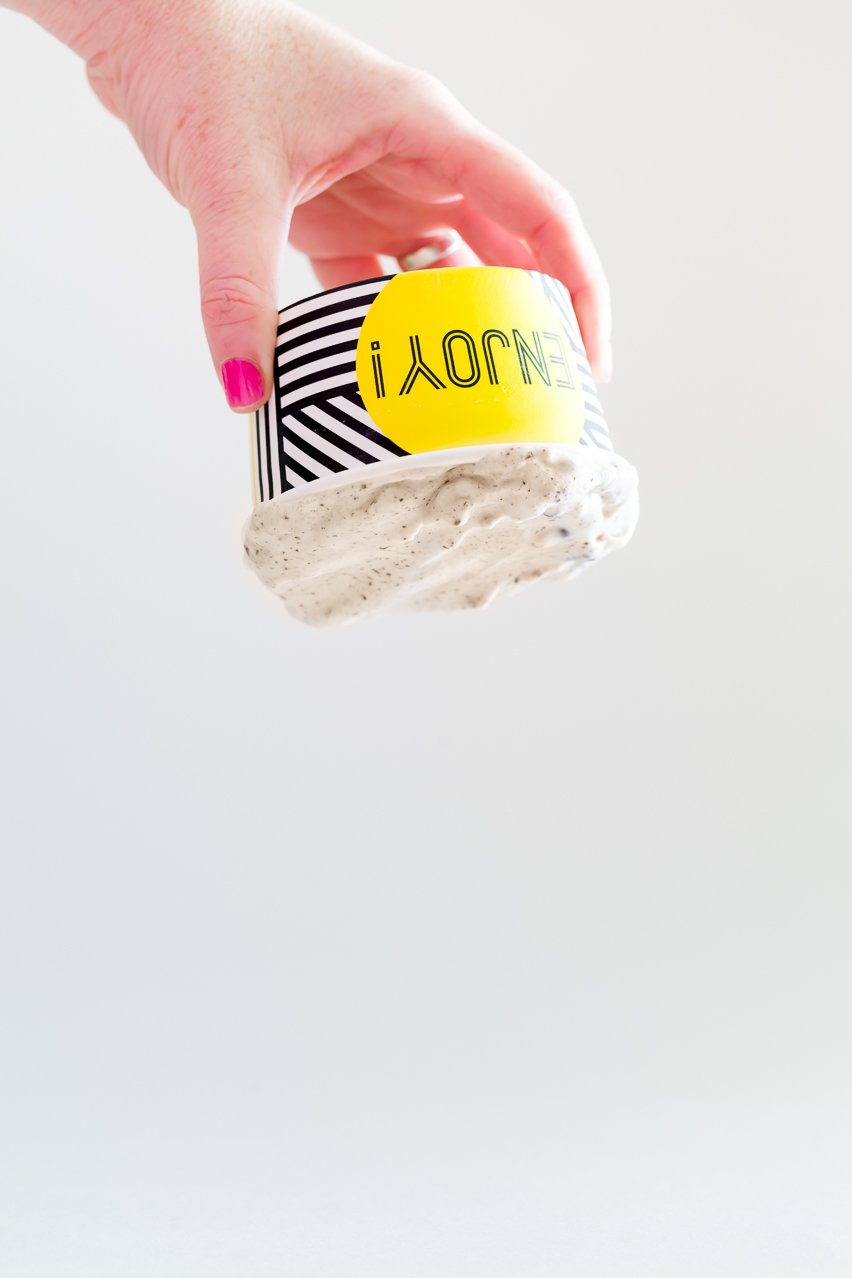 I'm so excited to have created a copycat Ted Drewes Frozen Custard recipe that tastes crazy close to the original. This copycat Ted Drewes recipe can stave off frozen custard cravings and can give those who haven't had the opportunity to visit St. Louis a refreshing taste of our hometown!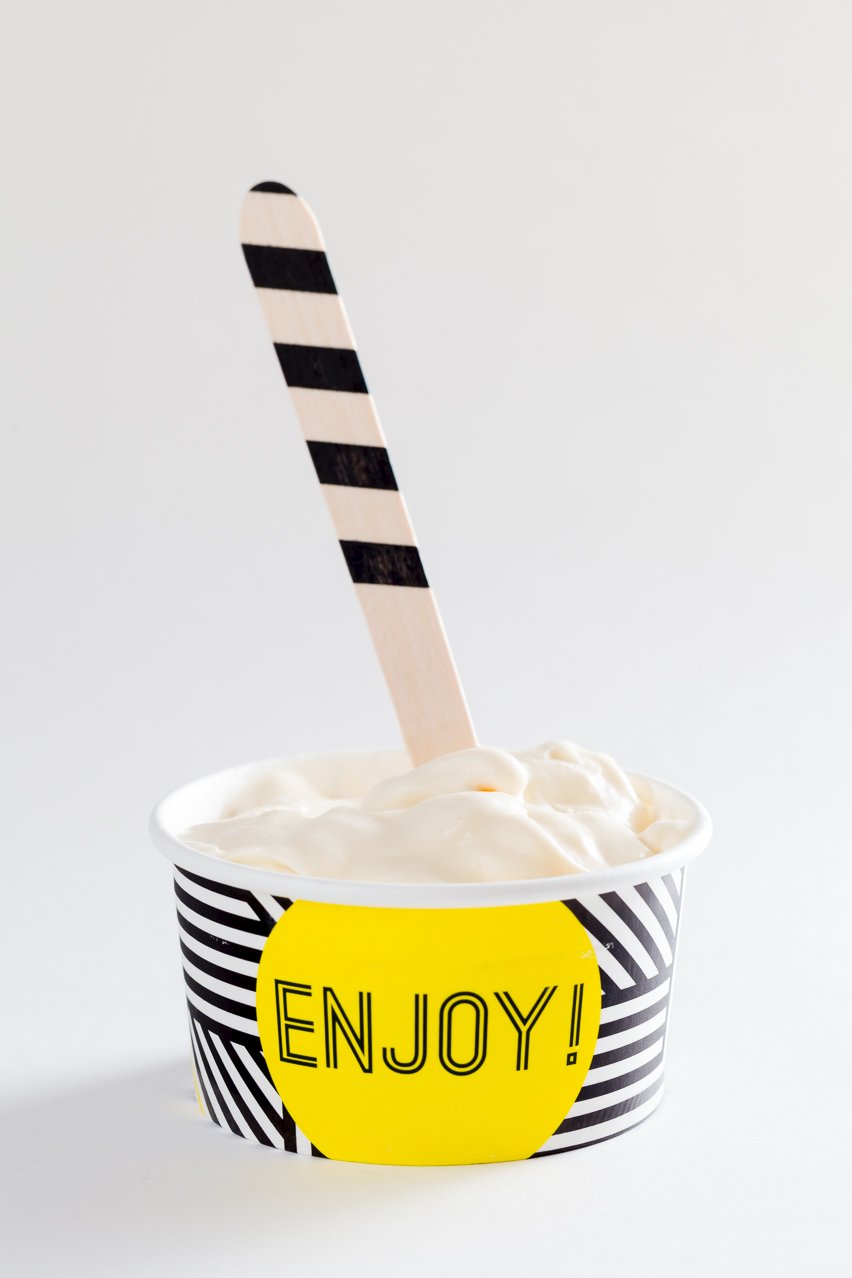 I've been told over the years that Ted Drewes uses honey as a sweetener. My first attempt at a copycat Ted Drewes recipe used 1/3 cup of honey and 2/3 cup of sugar. The result was delicious, but didn't taste like Ted Drewes (I know because I sent Jonathan to Ted Drewes to get some for a side-by-side comparison). The honey flavor in my version was WAY too strong. My final version ended up with just 3 tablespoons of honey to about 3/4 cup of sugar. There's definitely honey in the original, but not as much as some might think.
For the true Ted Drewes experience, it's important to blend mix-ins into your custard (think Dairy Queen Blizzzards) and to serve the frozen custard at the correct temperature.
I found that an immersion blender worked best to incorporate the mix-ins. But, if you don't have one, you could use a regular counter-top blender. (View on Amazon)
Assuming your custard was really cold before blending, it should be the perfect temperature right after blending – soft, but not soupy. If it gets too warm, just pop it back in the freezer for a few minutes before serving.
This recipe does require an ice cream maker. This is the one that I use and love. If you don't have one, now is a great time to start planning that Christmas list! (View on Amazon)
You will also need a candy thermometer because temperature is really important in this recipe. (View on Amazon)
Copycat Ted Drewes Frozen Custard Recipe
This copycat Ted Drewes Frozen Custard recipe that tastes crazy close to the original.
Ingredients
1

tablespoon

cornstarch

1 3/4

cups

whole milk

13

tablespoons

sugar

3

tablespoons

honey

pinch

salt

6

large egg yolks

1 3/4

cups

heavy whipping cream

3

teaspoons

vanilla extract

mix-ins

e.g. chocolate chips, caramel sauce, Oreo cookies, nuts, fruit, fudge, to taste
Instructions
In a small bowl, whisk together cornstarch and 1/2 cup of the milk until smooth.

In a medium-sized saucepan, whisk together remaining 1 1/4 cups milk, sugar, honey, and salt.

Whisk in the milk and cornstarch mixture.

Heat on medium high heat until it begins to bubble but isn't quite boiling.

Whisk egg yolks in large bowl.

Whisking rapidly and pouring very slowly, add about 1/2 of the hot milk mixture to the egg yolks. If you add too much hot liquid at once to the egg yolks, you risk cooking them.

Pour the egg yolks plus milk mixture back into the pot and place on medium heat until it reaches 170 F (this should take about 5 minutes), stirring the whole time. It is very important that the liquid not boil as that will cause it to curdle.

Remove from heat and mix in heavy whipping cream and vanilla.

Cover bowl with plastic wrap, pressing the wrap right up against the custard, and refrigerate for at least four hours.

Churn in an ice cream maker according to the manufacturer's instructions.

If you don't plan to add any mix-ins, you can eat it right away. However, if you plan to turn it into a concrete (which you should definitely do), freeze the custard for a couple of hours to harden it. Blending in the mix-ins will make the frozen custard softer, so starting with a harder custard will get you to the right consistency in the end.

Just before serving, use an immersion blender or counter-top blender to add your mix-ins.

If it's a little too soft after blending, return to the freezer for just five minutes and then eat! If you want an authentic experience, make your friends and family stand in a long line before serving.
Nutrition
Calories:
726
kcal
|
Carbohydrates:
63
g
|
Protein:
9
g
|
Fat:
49
g
|
Saturated Fat:
28
g
|
Cholesterol:
446
mg
|
Sodium:
99
mg
|
Potassium:
248
mg
|
Sugar:
57
g
|
Vitamin A:
2095
IU
|
Vitamin C:
0.7
mg
|
Calcium:
223
mg
|
Iron:
0.8
mg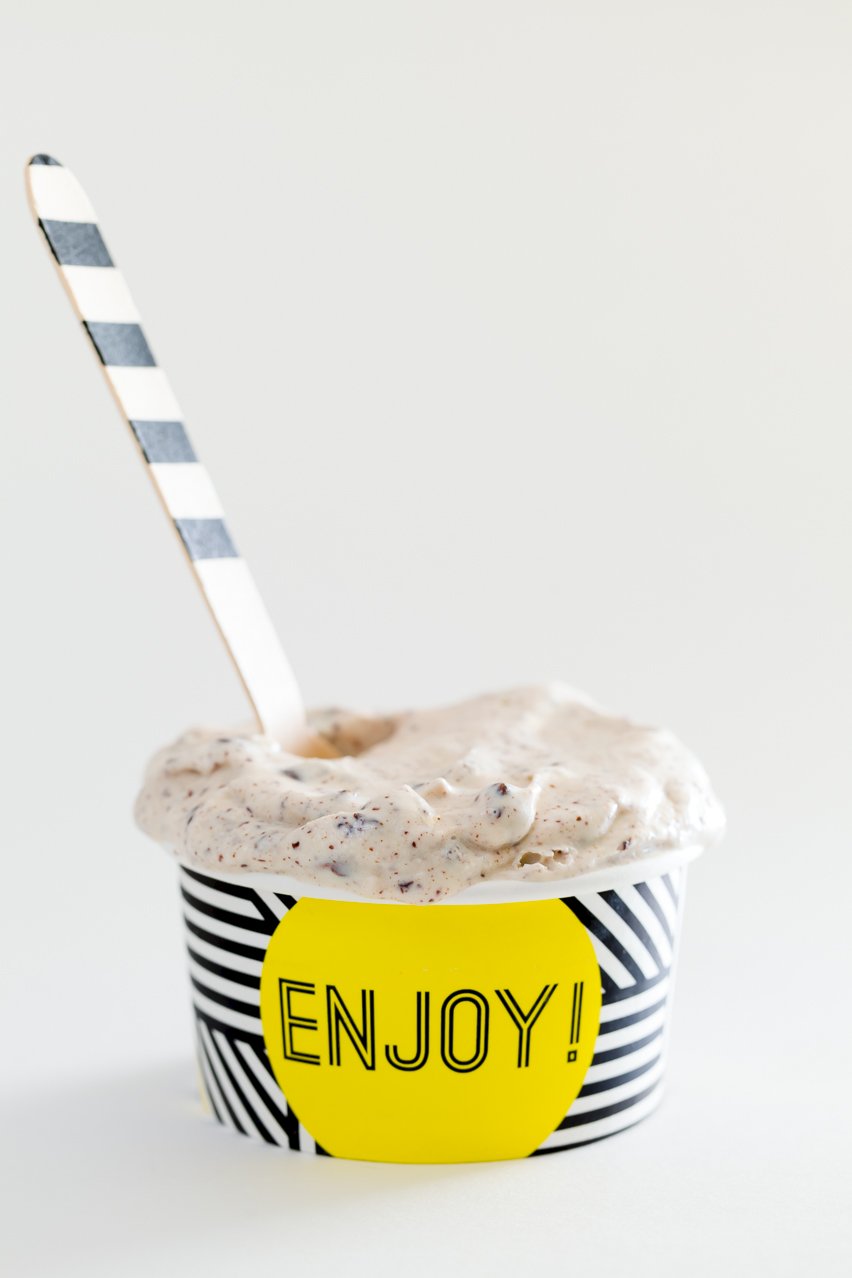 Thanks to Sucre Shop for the fabulous custard cups and spoons in the photography!