The Definitive List of the Best Mix-Ins for Ice Cream
Published , Last updated by
Stef
Disclosure: As an Amazon Associate, I earn from qualifying purchases.
I remember the first time I walked into a marble slab ice cream shop and watched as they folded so many different mix-ins into ice cream for each individual order. I had analysis paralysis trying to decide which combination I wanted!
You don't need to be in an ice cream shop to enjoy ice cream mix-ins. Just soften your favorite ice cream, put it into a bowl, mix in the items you want, and then eat slightly softened or re-freeze until your ice cream is the consistency you prefer.

Why You'll Love these Mix-Ins for Ice Cream
With options to use store-bought and homemade mix-ins, ice cream has never been more fun or customizable! Whether you're doctoring up your favorite store bought ice cream or trying your hand at a fancy rolled ice cream treat, these mix-ins will take your frozen treat to the next level.
What has been your go-to ice cream mix-in this summer? Check out my list below of the best ice cream mix-ins and see if your favorite made the cut.
Brownies
You can't go wrong with brownies mixed into any ice cream. This black forest ice cream from i heart eating has brownies, dried cherries, and chopped chocolate for the win! Any brownie recipe will do the trick.
Cookie Dough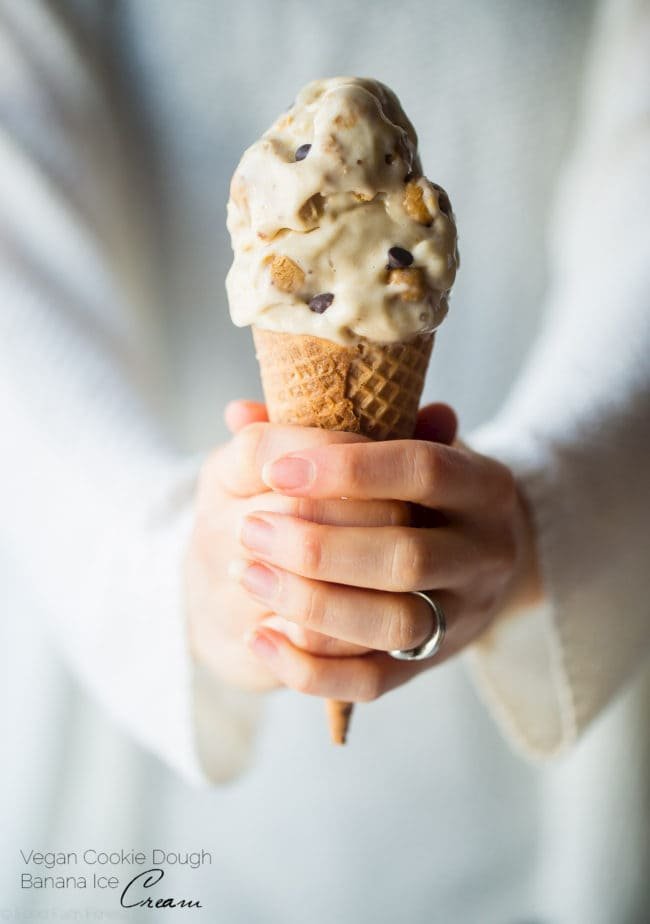 Does the greatness of cookie dough as a mix-in really need any explanation? This vegan banana ice cream with a cookie dough mix-in from Food faith Fitness sounds incredible!
For those concerned about about raw eggs and raw flour in cookie dough, I address both of those issues in my recipes for raw chocolate chip cookie dough and raw peanut butter cookie dough.
Cookies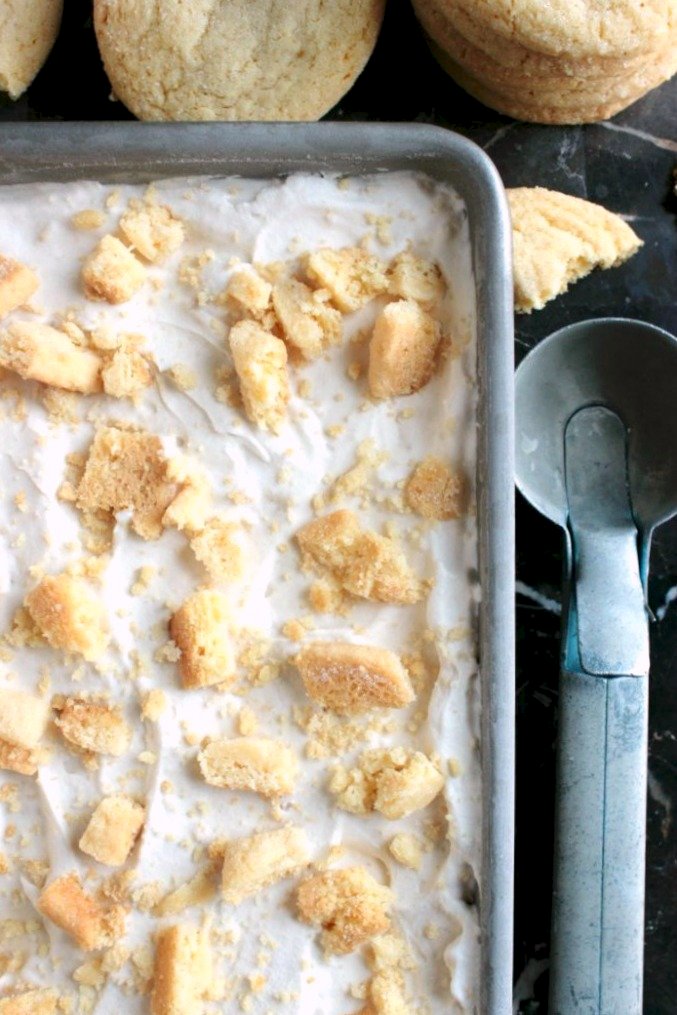 Oreo cookies are certainly the most common cookies to mix into ice cream (Who doesn't love cookies and cream?!), but any cookie will do! I'll take a scoop of this no churn sugar cookie ice cream by Big Bear's Wife any day.
Chocolate Chips, Pieces, or Crunch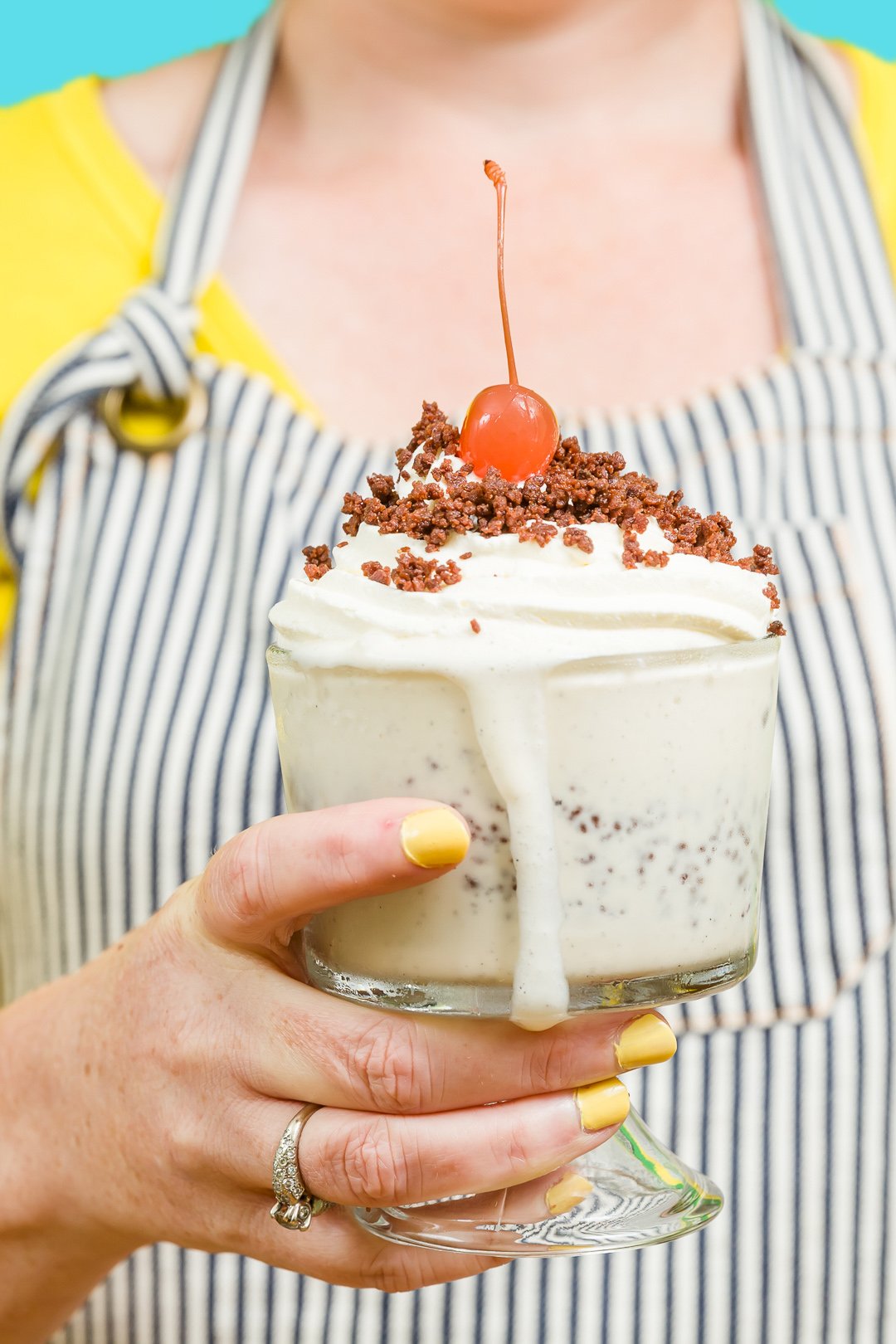 Anything chocolate is an ice cream mix-in superstar. This could be as simple as chocolate chips or broken off pieces of a chocolate bar. But, if you want to get fancy, I suggest making chocolate soil that tastes like a combination of dark chocolate and burnt caramel.
Caramel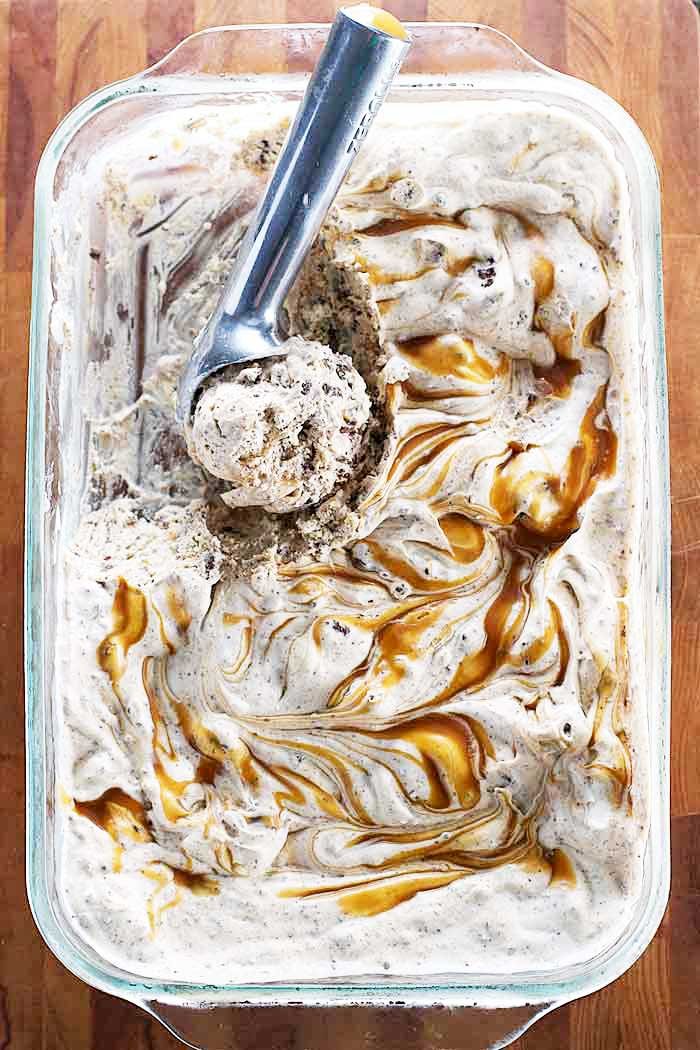 Speaking of caramel, I was just talking to someone the other day who strongly claimed that mixing salted caramel into ice cream was the best ice cream innovation ever. Those are strong words, but I totally get where she is coming from. Ribbons of caramel in ice cream not only look amazing, but they also truly elevate the ice cream's flavor. Girl Gone Gourmet's Caramel Brownie no churn ice cream shown above combines caramel and brownies – amazing!!
If you need a recipe for caramel, the caramel that I use in my salted caramel gooey butter bars is one of my favorites.
Nuts and Granola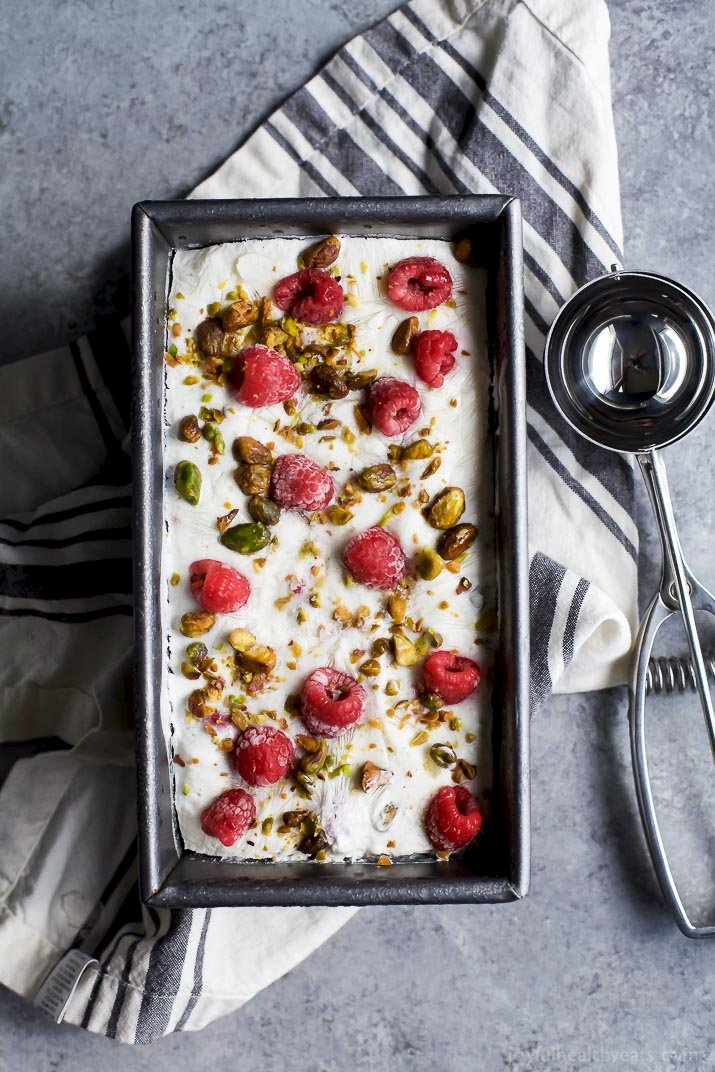 Nuts of any kind lend a wonderful crunch to ice cream. I love the generous amount of pistachios that Joyful Healthy Eats tosses into her treat.
I lump granola with nuts because granola often contains nuts. Any granola that you like can be a wonderful ice cream mix-in. I'm partial to my sweet potato granola.
Fruit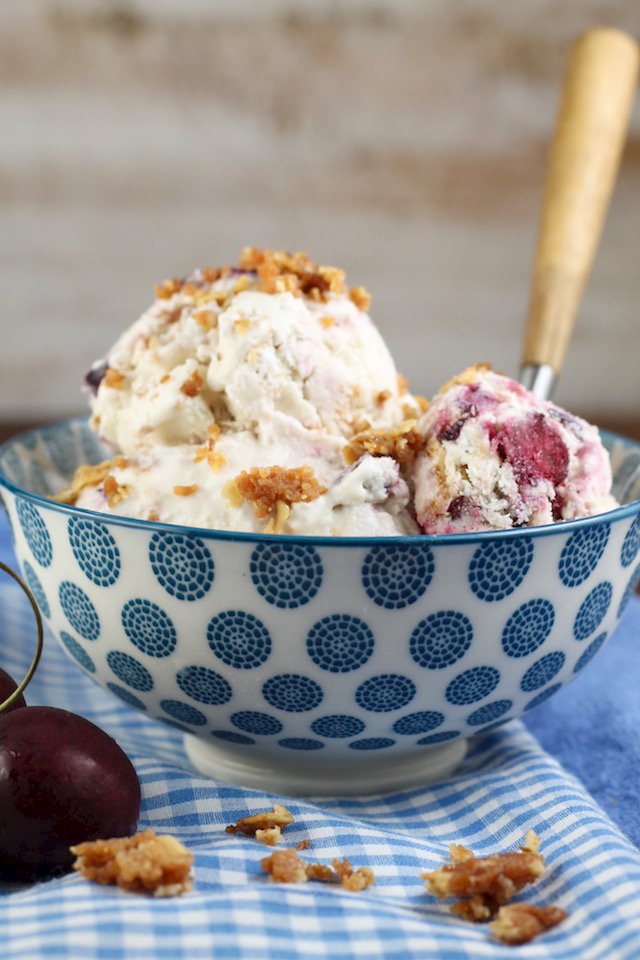 I can't think of a single fruit that doesn't go well with ice cream. Can you? The ice cream shown above is a cherry crisp no churn ice cream from Miss in the Kitchen.
Candy Bars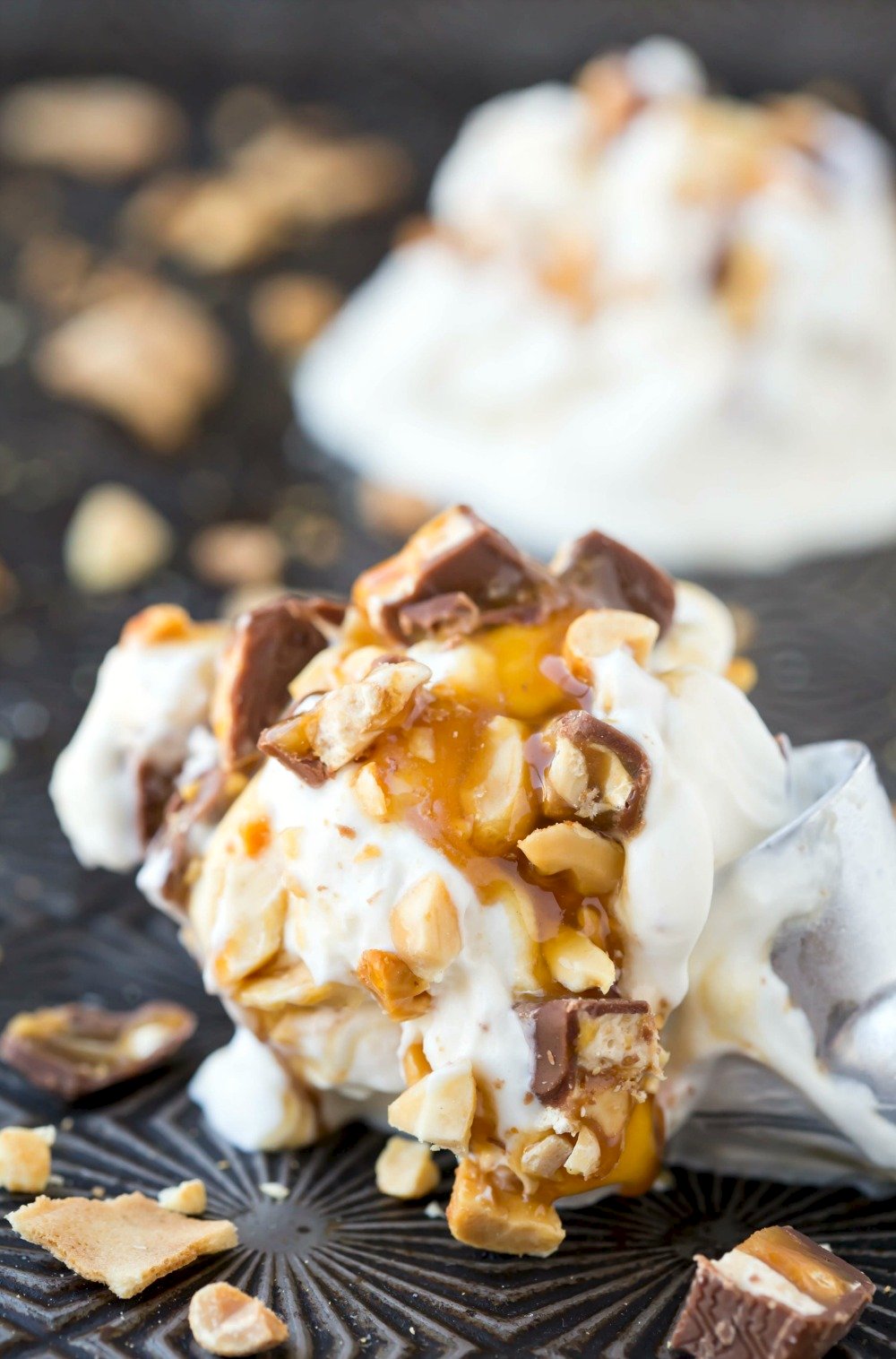 Got a candy bar? Then, you have an ice cream mix-in. Break in up and stir it into your ice cream. You can't go wrong! I'm sure that Snickers no churn ice cream from i heart eating shown above would "really satisfy"!
Sprinkles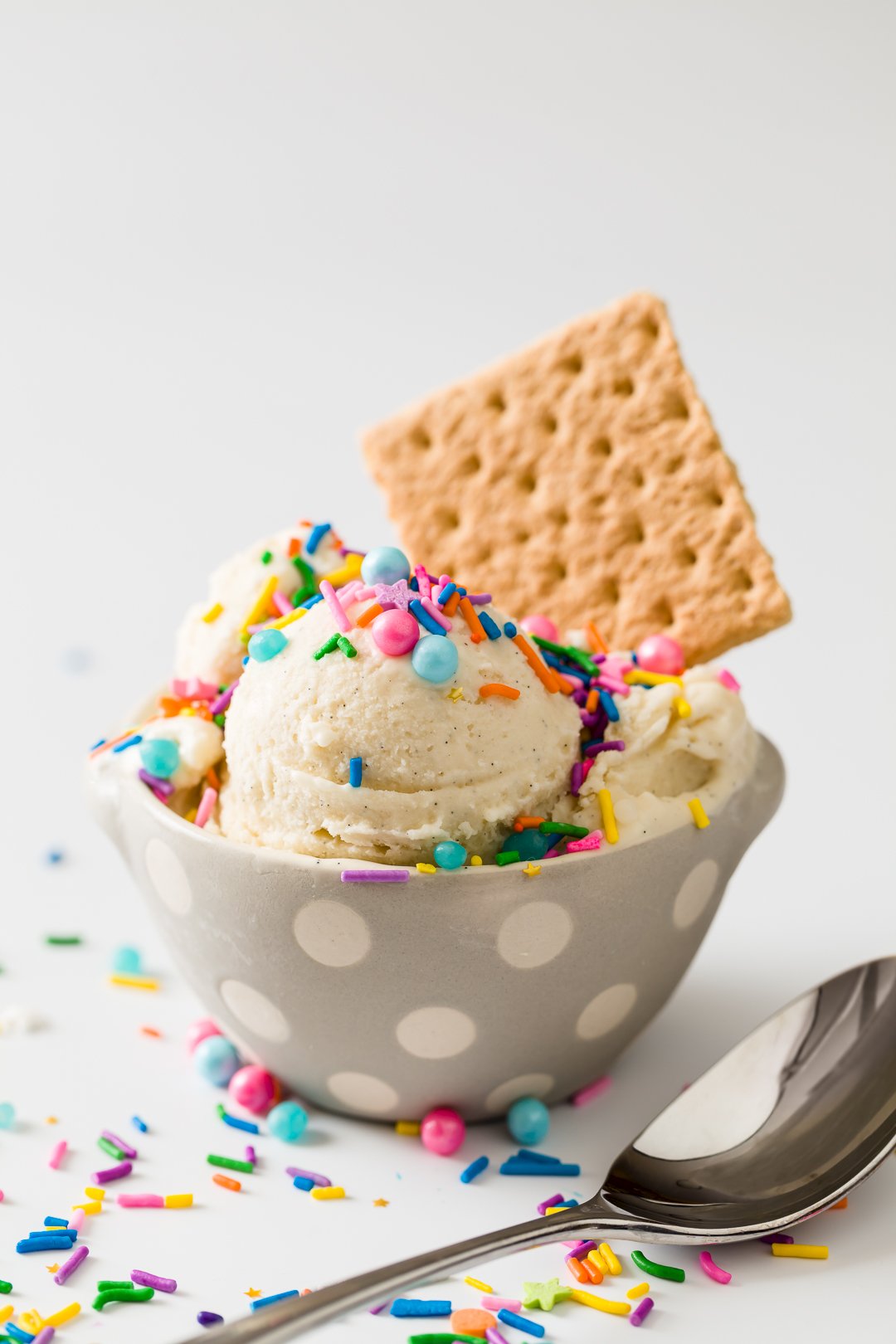 Classic and fabulous, it would be totally wrong to leave sprinkles off of this list. Shown above is my clotted cream ice cream covered in happy sprinkles!
Fudge/Chocolate Sauce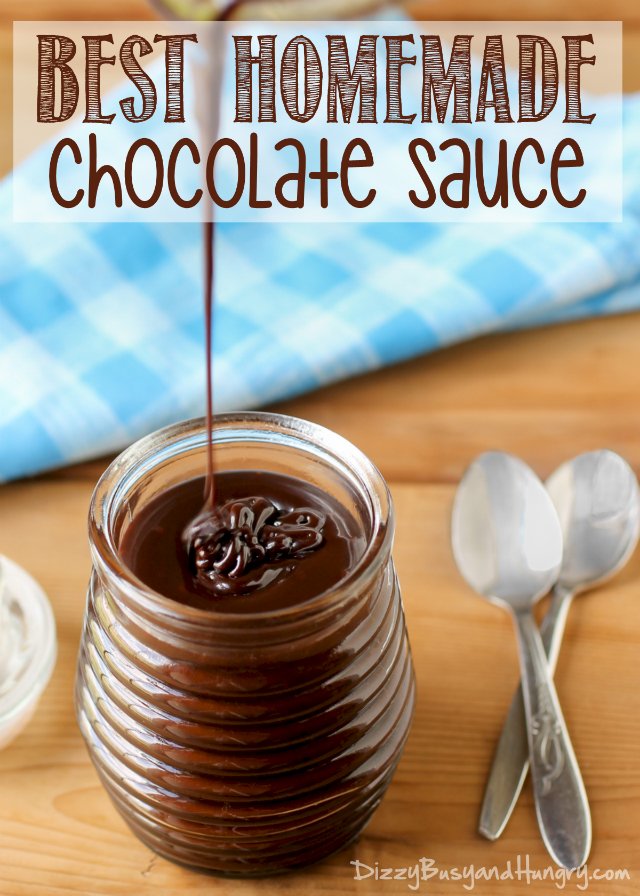 Hot fudge, chocolate sauce, or chocolate syrup (anything drippy and chocolaty) deserves to be mixed into ice cream in droves. If you want to try your hand at making some from scratch, check out this chocolate sauce recipe from Dizzy Busy Hungry!
---
So, what did I miss? Leave a comment and let me know what your favorite mix-ins for ice cream are!
FAQ
How do you add mix-ins to store-bought ice cream?
To add your mix-ins to ice cream that you've bought at the store, you'll need to let it sit out at room temperature for a bit to soften. Then, add your mix-ins and ice cream to the bowl and stir until combined. You may have to do a bit of mashing as well. Transfer your ice cream back to the container you bought it in or to a different airtight container and let it sit in the freezer for at least half an hour to firm up, then enjoy!
What can I add to plain vanilla ice cream?
Any combination of the suggestions in this post would be perfect with vanilla ice cream! Brownies, cookies, pieces of cake, sprinkles, candy, fruit, or nuts are great ways to add some flair to ordinary vanilla. Instead of topping with hot fudge, mix it into the ice cream for delicious swirls.
More Ice Cream Mix-In Ideas
Cereal
Jam
Trail Mix
Pretzels
Crackers
Potato Chips
Graham Crackers
Stay Connected!
Join my mailing list - and receive a free eBook!