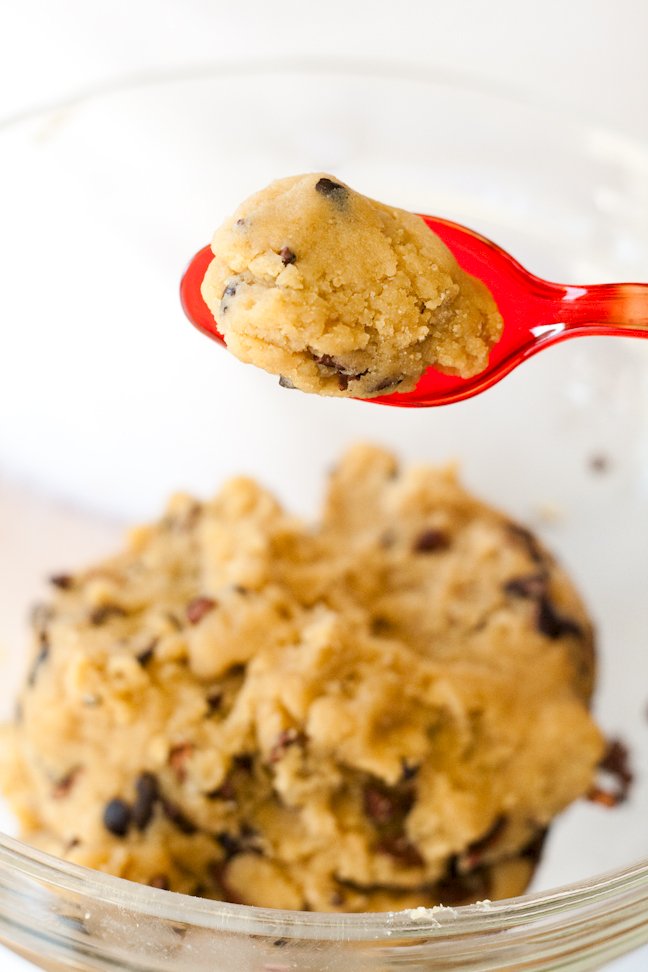 Cookie dough makes me feel like a messy girl with pigtails, beaters, and a big grin – all over again! I love cupcake batter, but cookie dough is in a class of its own.
The good news is that making cookie dough that is egg-free and totally safe to eat is incredibly easy. Because you aren't going to be baking the cookie dough, you don't need to worry at all about getting proportions just right, sifting, or the order of incorporating ingredients into the dough. You just dump all the ingredients in a bowl, mix, and you're done.
UPDATE: The FDA now warns that it's not just raw eggs that we need to worry about, but also raw flour. I've updated the recipe to include heating the flour in the microwave to kill any e. coli present. This is not a 100% proven method. Consume at your own risk – I do!
What to Do With Raw Cookie Dough
There are countless things to do with raw cookie dough. Some ideas are:
Mix it with vanilla ice cream for your own homemade cookie dough ice cream.
Swirl it in with fudge for some cookie dough fudge.
Spread a layer of it in between two cakes instead of frosting. This would be awesome with cheesecake.
Just leave it sitting around with a spoon and eat some periodically.
Make cookie dough cupcakes.
Products Related to This Cookie Dough
Raw Cookie Dough Recipe
I used the recipe for my cacao nib cookies as a base for the raw cookie dough recipe. To make it egg-less, I used milk to replace the moisture from the eggs. It worked perfectly!
If you've tried this recipe, please RATE THE RECIPE and leave a comment below!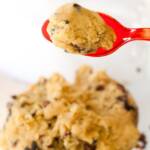 Cookie Dough That's Safe to Eat
Ingredients
2

cups

all-purpose flour

1/2

teaspoon

salt

3/4

cup

unsalted butter

melted

1

cup

packed brown sugar

1/2

cup

white sugar

1

tablespoon

vanilla extract

1/4

cup

milk

Any amount of any mix-in you'd like - I used cacao nibs

but chocolate chips, nuts, or fruit would all work.
Instructions
Heat flour in the microwave in 15 second intervals, stirring after each interval, until a thermometer placed into the center of the flour reads 160 F.

Mix flour with the rest of the ingredients in a big bowl. That's it!
Want More?
Now that you know how to make cookie dough, you might want to know how to turn cookie dough into frosting.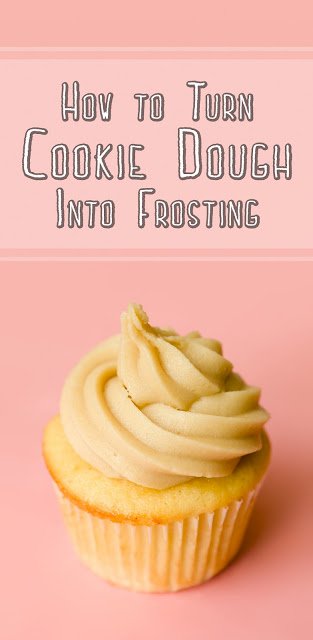 Or, how to make peanut butter cookie dough!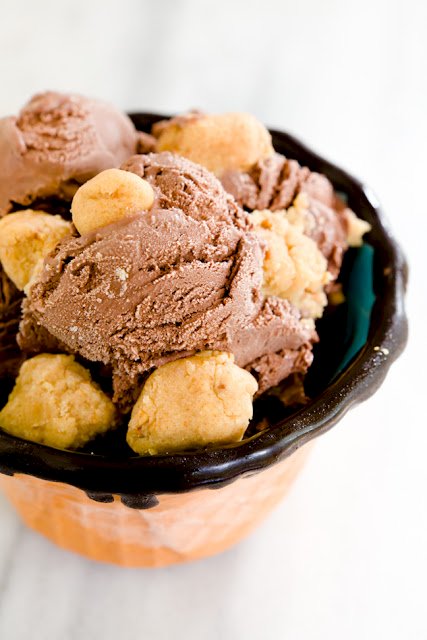 Or, how to make cookie dough cupcakes.