Cookie Dough Frosting is the Best Frosting
Disclosure: As an Amazon Associate, I earn from qualifying purchases.
Cookie dough frosting is the best frosting! It's made from edible cookie dough that is softened just enough to make it pipeable.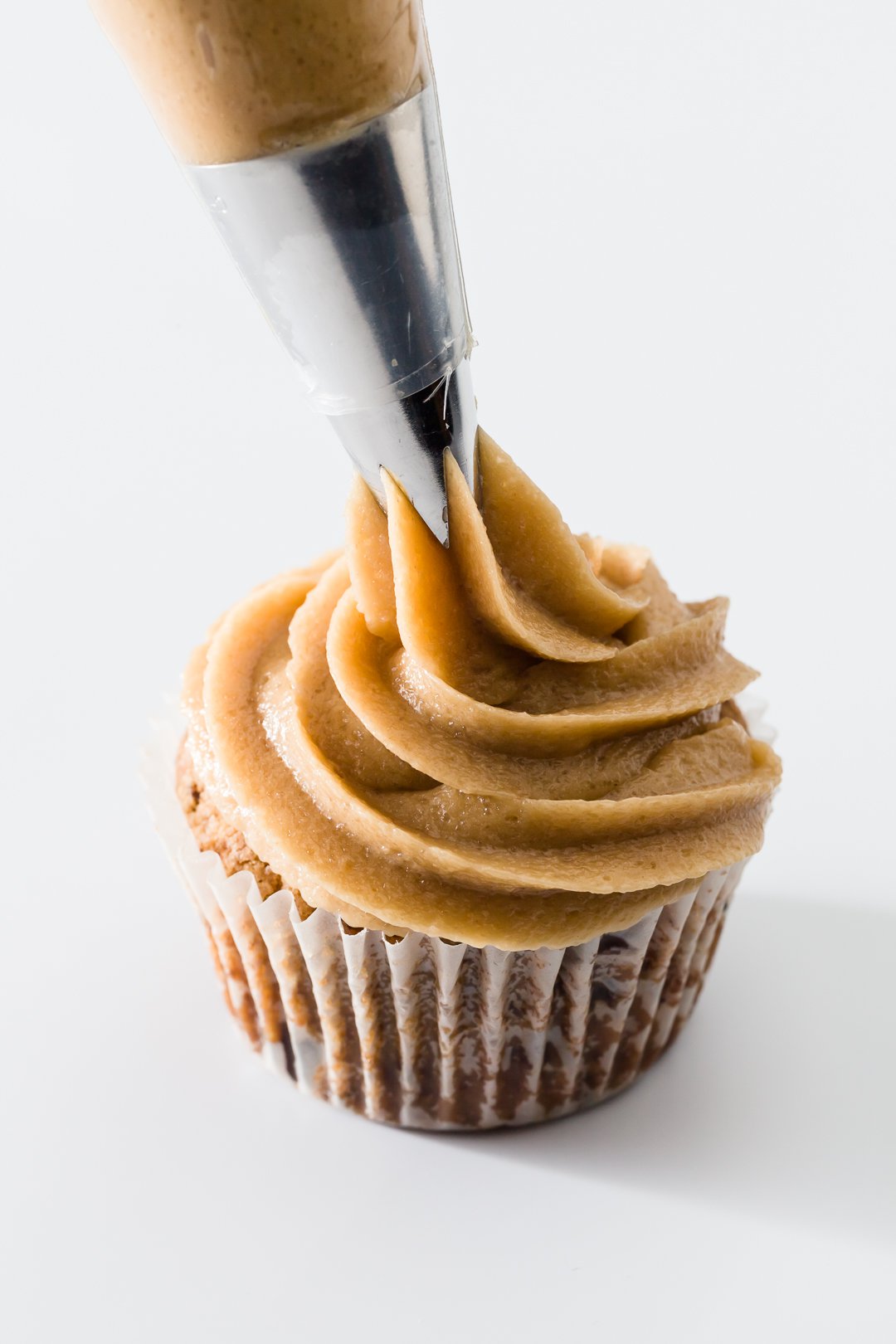 Did you know that you can easily create your own cookie dough frosting out of any cookie dough? The next time that you bake cookies and find yourself licking the beater, take a moment to think about how incredible that cookie dough would taste on top of a cake or cupcake.
Is Cookie Dough Safe to Eat?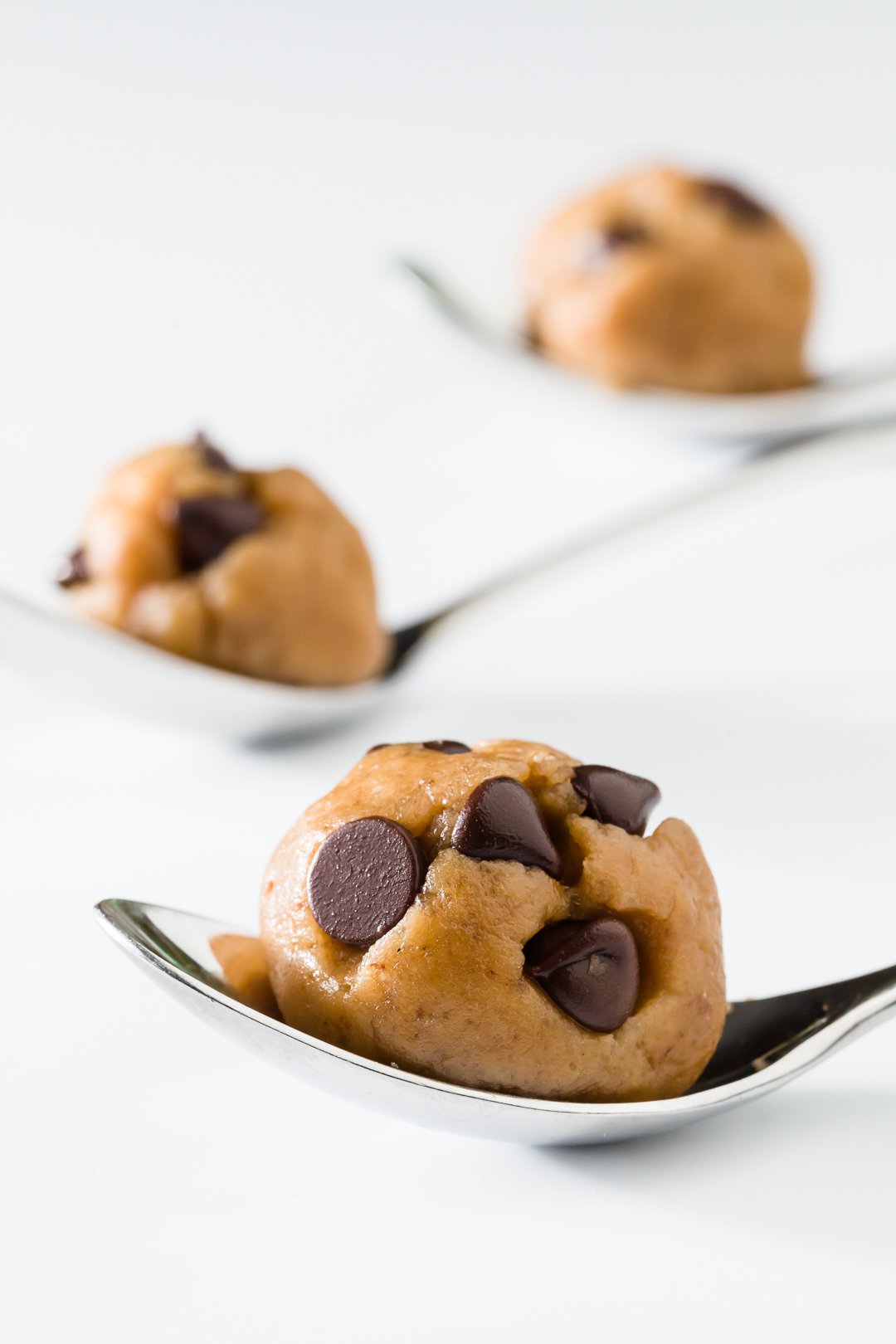 While so many of us eat cookie dough straight from the bowl (myself included), there are health risks involved with eating raw cookie dough. Raw eggs could potentially contain salmonella and uncooked flour could be tainted with E. coli.
To be safe, when making cookie dough frosting, it's best to use cookie dough that is made to be eaten.
To make edible cookie dough:
Remove leavening agents like baking soda and baking powder from the cookie recipe.
Remove eggs from the recipe.
Heat the flour in the microwave in 15 second bursts until it reaches 160 F/70 C. (I'm not a food scientist, but I've heard that kills the E. coli.)
Add milk to replace the moisture from the egg.
How to Make Cookie Dough Frosting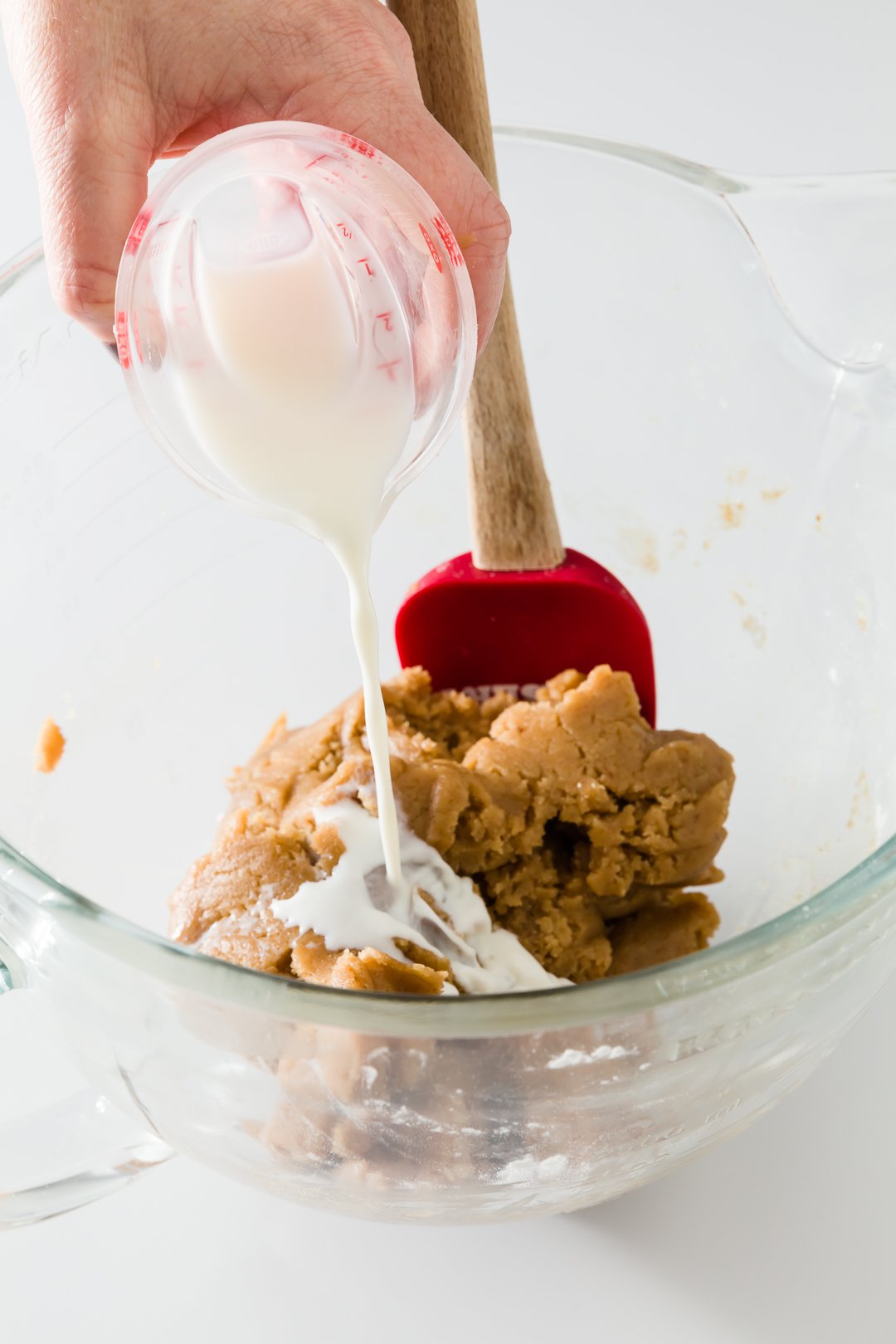 To make cookie dough frosting, start with your favorite edible cookie dough (have you tried my peanut butter cookie dough?), and slowly mix in milk until it is smooth but still stiff enough to pipe.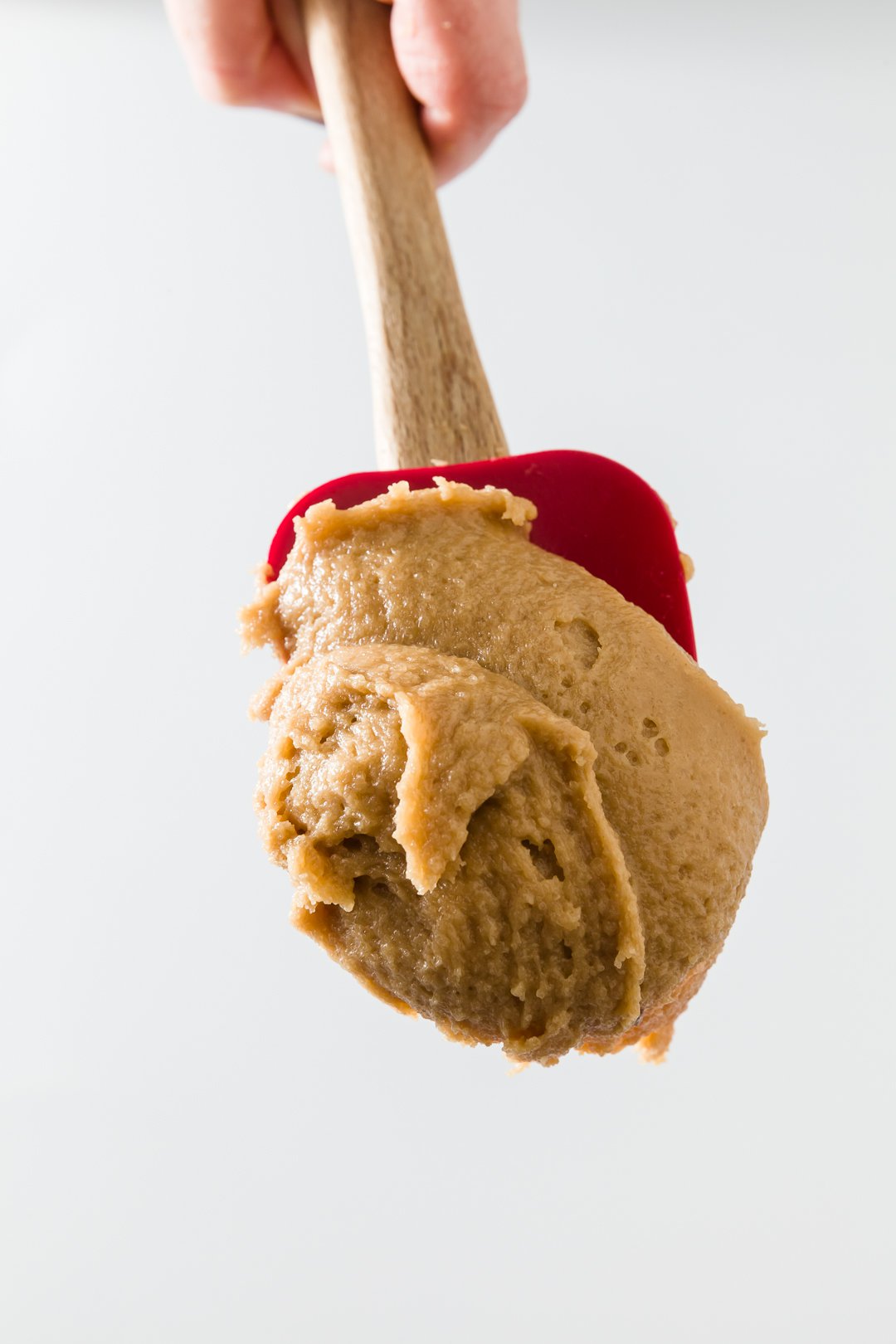 Tip: When you make the edible cookie dough, don't put in any mix-ins if you plan to pipe the frosting. You won't be able to pipe the frosting if it contains large chocolate chips. You can always sprinkle the chocolate chips, nuts, or dried fruit on top of the frosting once it's piped.
How to Use Cookie Dough Frosting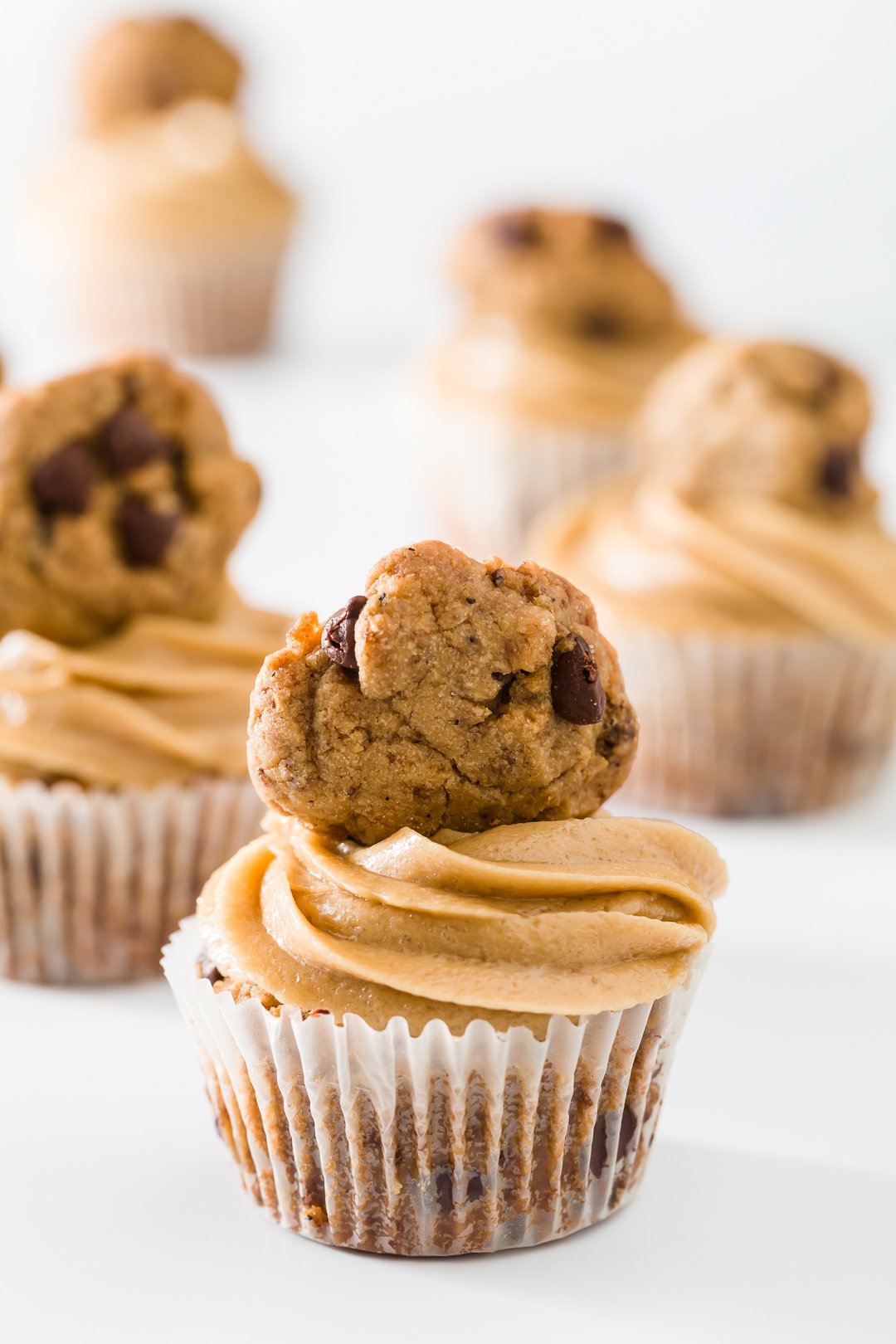 I like to pipe cookie dough frosting onto cupcakes using a Wilton 1M tip [paid link]. The recipe below makes enough frosting to cover one dozen cupcakes with a small swirl.
Chocolate chip cookie dough frosting is perfect on plain vanilla cupcakes, chocolate cupcakes, or cookie cupcakes (shown above).
However, there are so many other possibilities. Imagine snickerdoodle cookie dough frosting on pumpkin cupcakes or shortbread cookie dough frosting on apple cupcakes.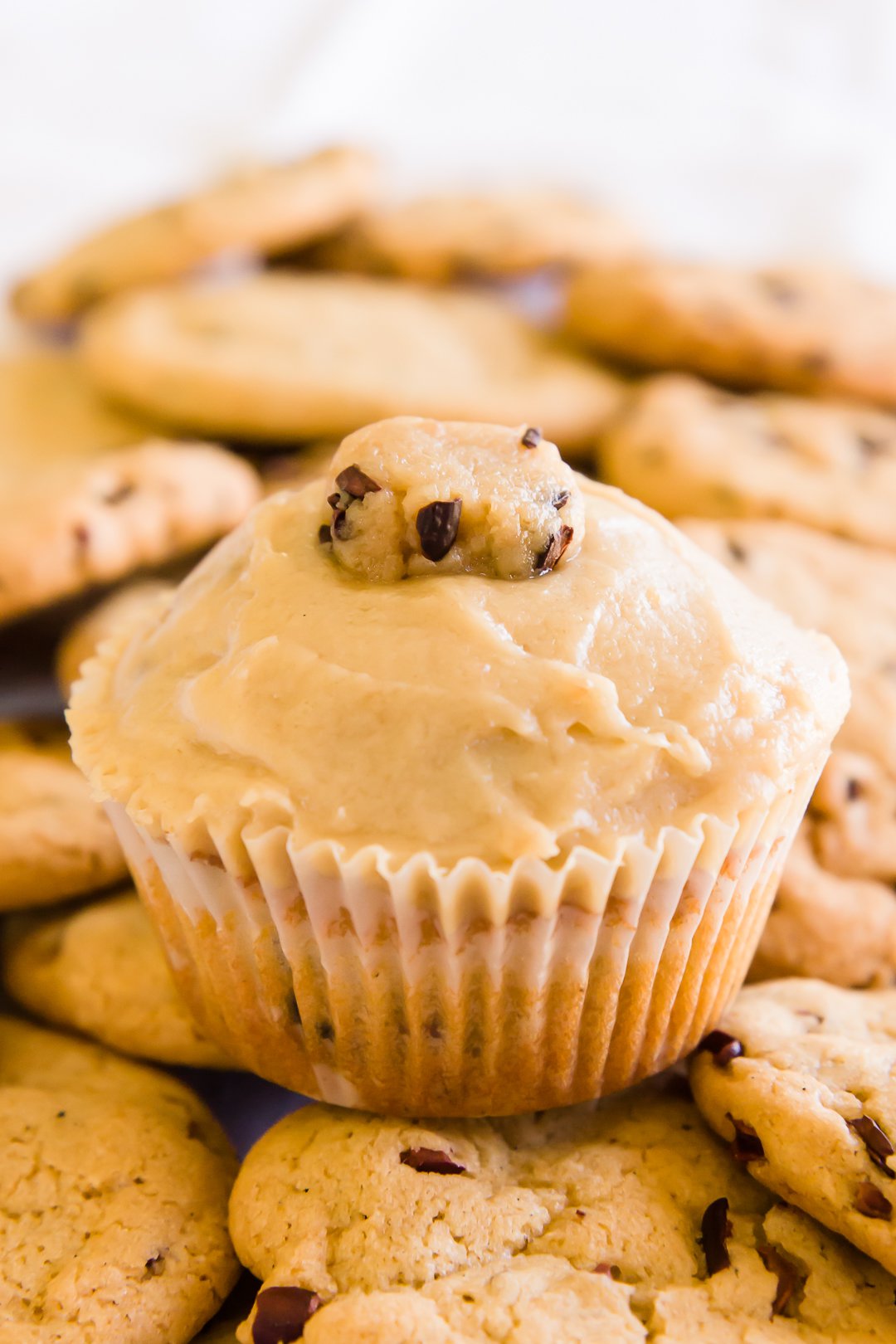 If you prefer to spread frosting rather than to pipe it, cookie dough frosting also spreads really well. Above, you can see how I used it in my cookie dough cupcakes. (There's a hidden ball of cookie dough inside the cupcakes in addition to the cookie dough frosting on top!)
You can also use cookie dough frosting to decorate a cake like the cookie dough cake below from Dessert for Two. Triple my frosting recipe if you want to frost a two layer 8-inch cake.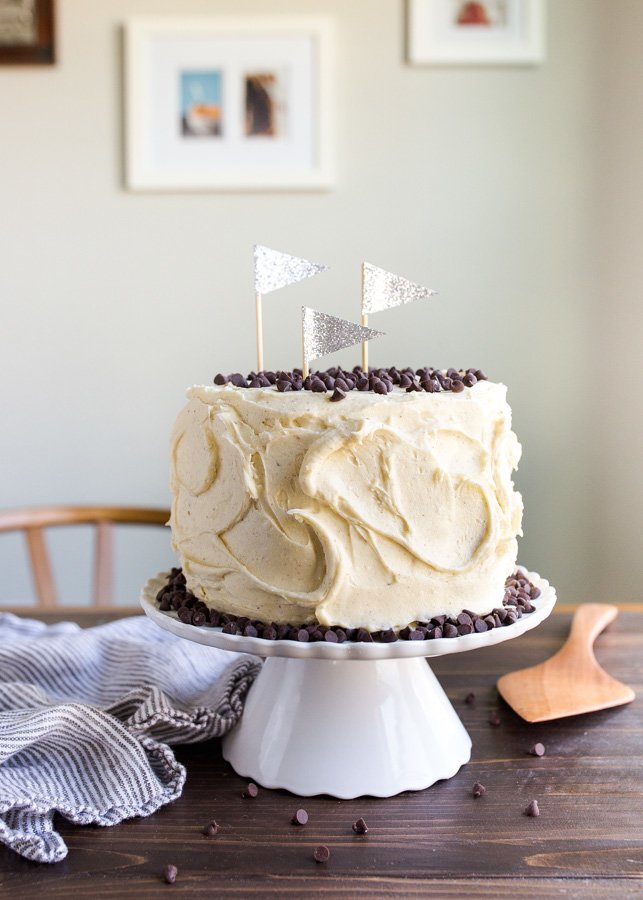 Another great use for cookie dough frosting that I love is cookie dough brownies like these amazing-looking ones from Recipe Girl!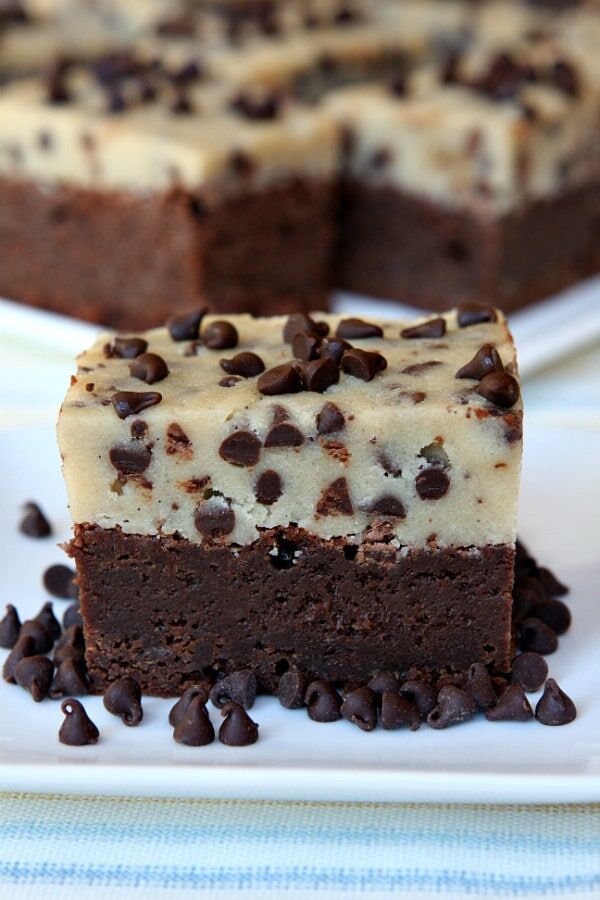 Does Cookie Dough Frosting Need to Be Refrigerated?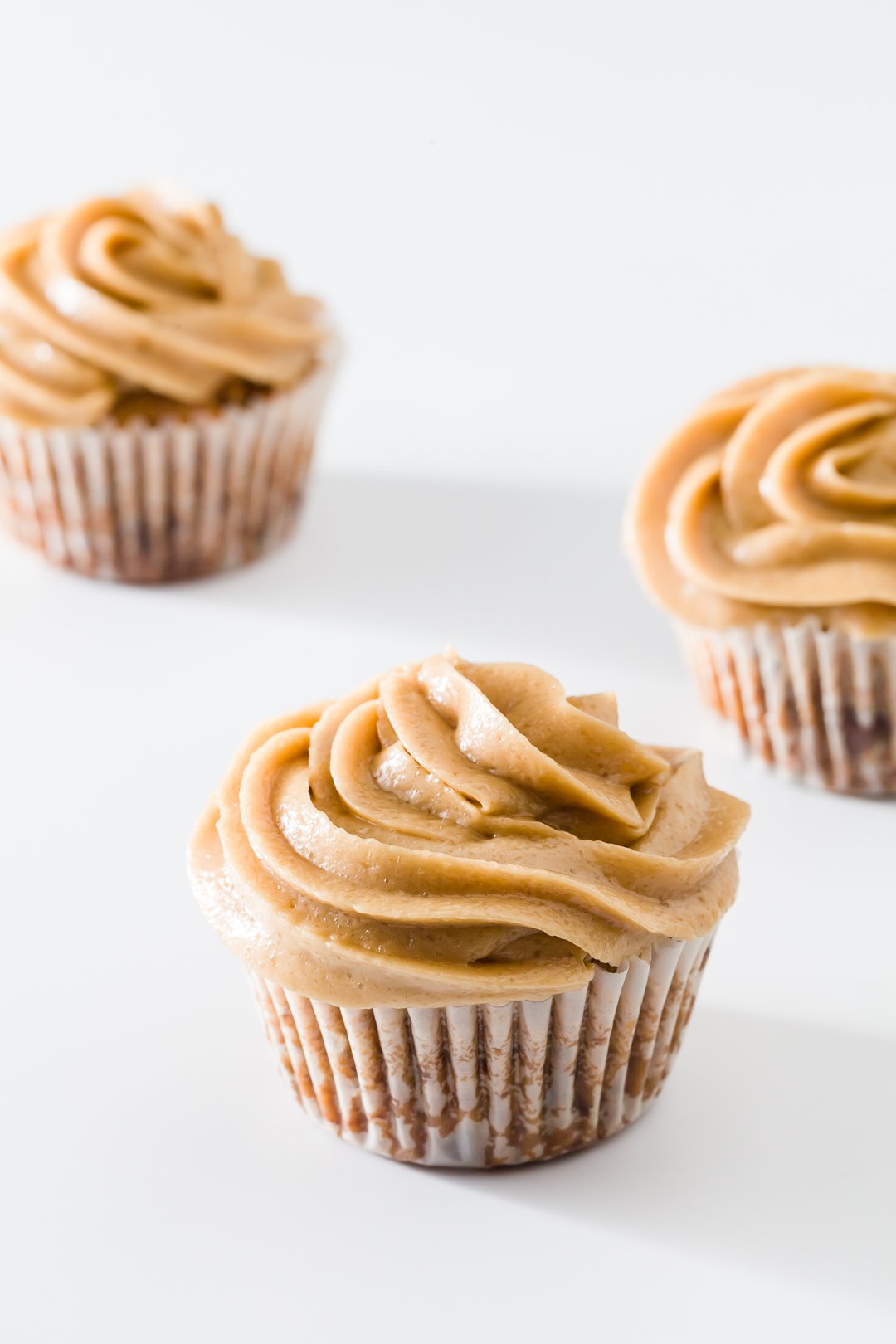 To be safe, I suggest refrigerating cookie dough frosting. Remember that the frosting contains uncooked milk.
Bring the frosted dessert to room temperature before serving.
Best Tips for Making Cookie Dough Frosting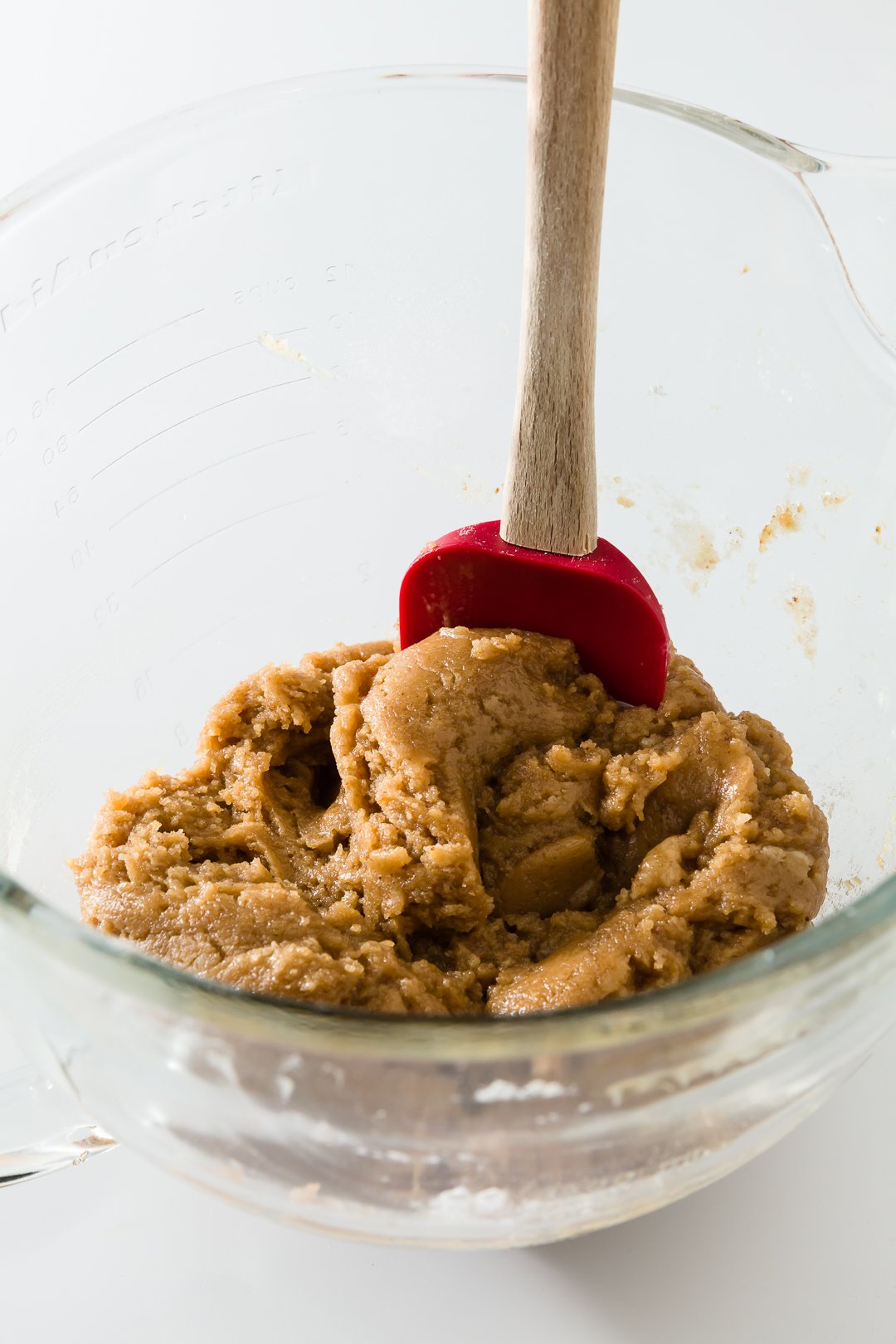 Don't use any mix-ins in the frosting if you plan to pipe it.
Add milk a little bit at a time until the frosting is the consistency that you like.
If the cookie dough recipe calls for melted butter, let the frosting sit for a few minutes before you pipe or spread it. During this time, the flour will absorb some of the liquids. If you don't do this step, the frosting may seem a little greasy.
Experiment with making cookie dough from your favorite cookie recipes. (If you're a peanut fan, my peanut butter cookie dough is a good place to start.)
Cookie Dough Frosting
If you love licking the beater when you make cookies, you'll love cookie dough frosting!
Ingredients
2

cups

all-purpose flour

1/2

teaspoon

salt

3/4

cup

unsalted butter

melted

1

cup

packed brown sugar

1/2

cup

white sugar

1

tablespoon

vanilla extract

1/2

cup

milk
Instructions
Heat flour in the microwave in 15 second intervals, stirring after each interval, until a thermometer placed into the center of the flour reads 160 F/70 C.

Mix flour with the rest of the ingredients in a big bowl.

Let the frosting sit for a few minutes while the flour absorbs some of the melted butter.

Pipe or spread onto the dessert of your choice.
Notes
If chocolate chip cookie dough isn't your favorite, you can make cookie dough frosting from any cookie recipe:
Remove any baking soda and baking powder from the recipe. Since you aren't baking the cookie dough, you don't need the leavening agents. 
Remove any eggs from the recipe. The raw eggs could give you salmonella.
Heat the flour in microwave in 15 second bursts until it reaches 160 F/70 C to kill off the E. coli. 
Remove any mix-ins from the recipe (otherwise it won't be pipeable).
Add milk a little bit at a time until it is smooth and pipeable.
Nutrition
Calories:
288
kcal
|
Carbohydrates:
42
g
|
Protein:
2
g
|
Fat:
12
g
|
Saturated Fat:
7
g
|
Cholesterol:
31
mg
|
Sodium:
108
mg
|
Potassium:
63
mg
|
Sugar:
26
g
|
Vitamin A:
370
IU
|
Calcium:
33
mg
|
Iron:
1.1
mg