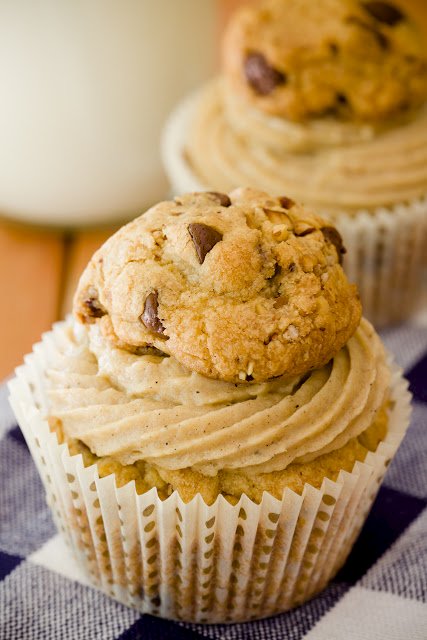 Chocolate chip cookie cupcakes (made by taking your favorite chocolate chip cookie dough and baking it in cupcake liners) + cookie dough frosting + a chocolate chip cookie on top = chocolate chip cookie nirvana.

These chocolate chip cookie cupcakes are my contribution to 52 Kitchen Adventures' Chocolate Chip Cookie Challenge.
To grab the chocolate chip cookie cupcake recipe and to learn more about the challenge, head on over to 52 Kitchen Adventures.
P.S. – Since I was creating this for someone else's blog, I toned down my wackiness just a tad.  You will want to stop back here soon to see what I did with some of my extra chocolate chip cookies.  Hint: It's cheesy.