Homemade Grenadine
Published , Last updated by
Stef
Disclosure: As an Amazon Associate, I earn from qualifying purchases.
It's so incredibly easy to make amazing grenadine syrup. My version avoids high fructose corn syrup and food coloring that are found in the most popular brands.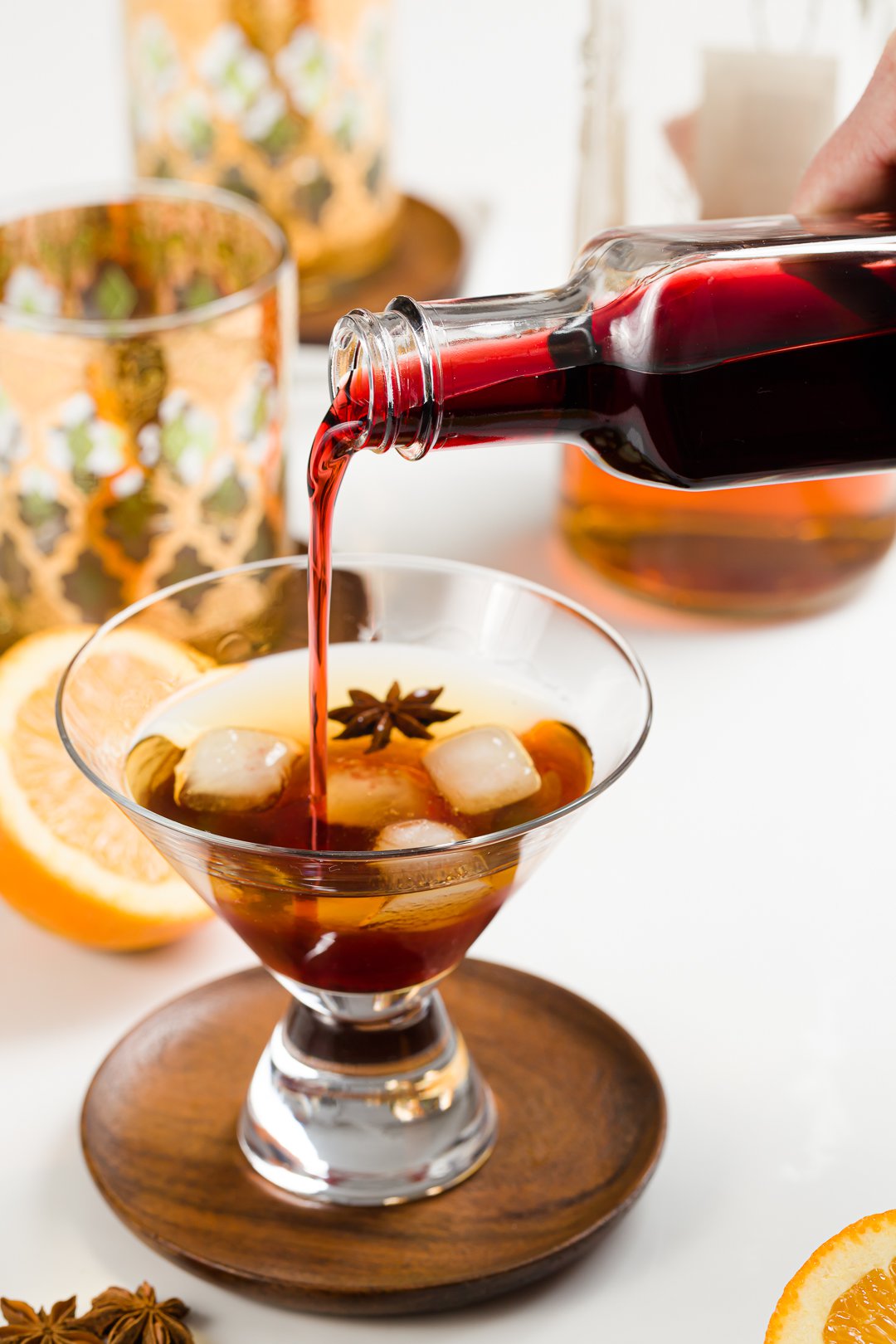 Ingredients
My grenadine recipe – like the original one – has only two ingredients, pomegranate juice and sugar. That's it!
How It's Made
Start by pouring 4 cups (32 fluid ounces) of pomegranate juice into a medium saucepan. I use pure juice rather than juice from concentrate.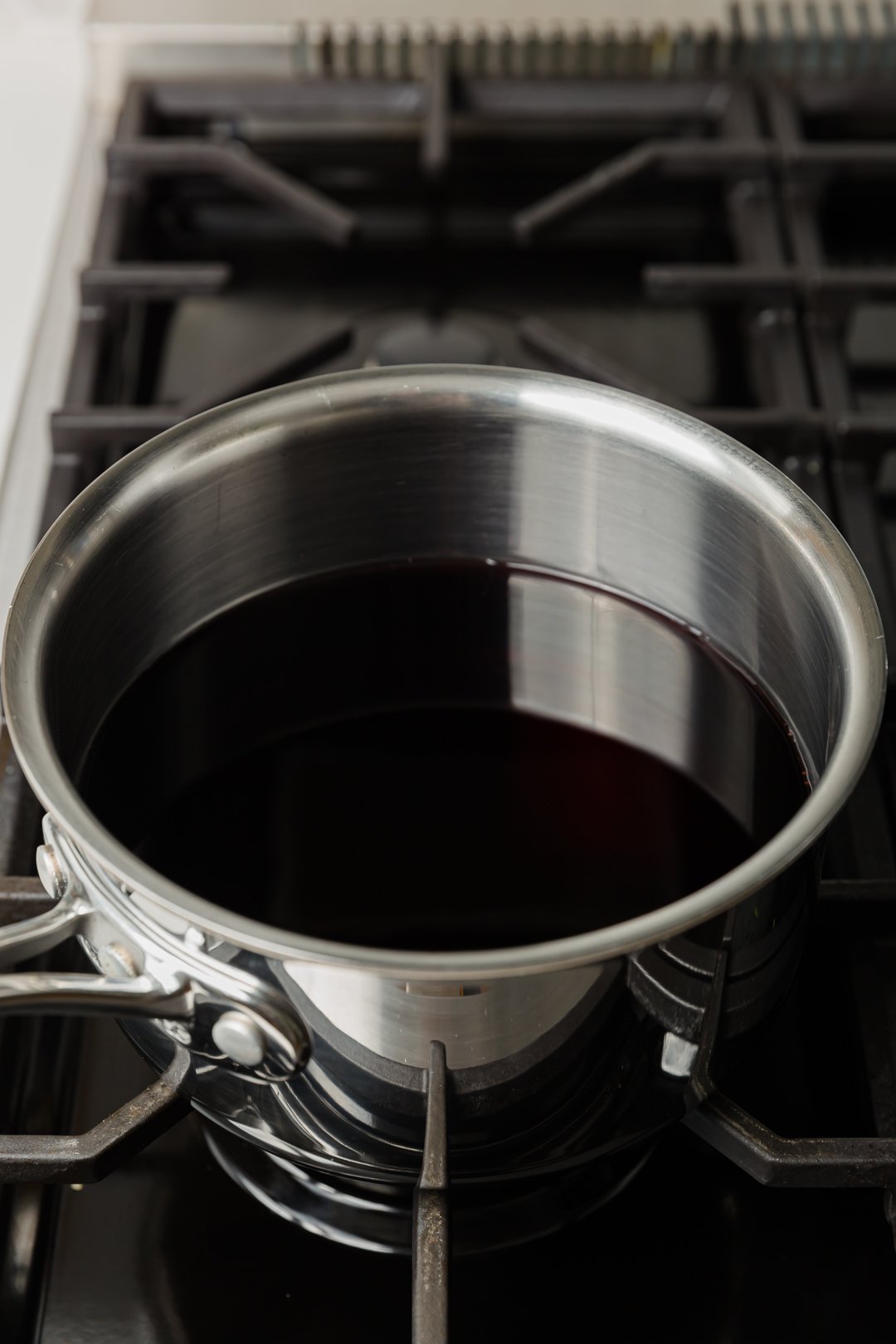 Bring the juice to a rapid boil.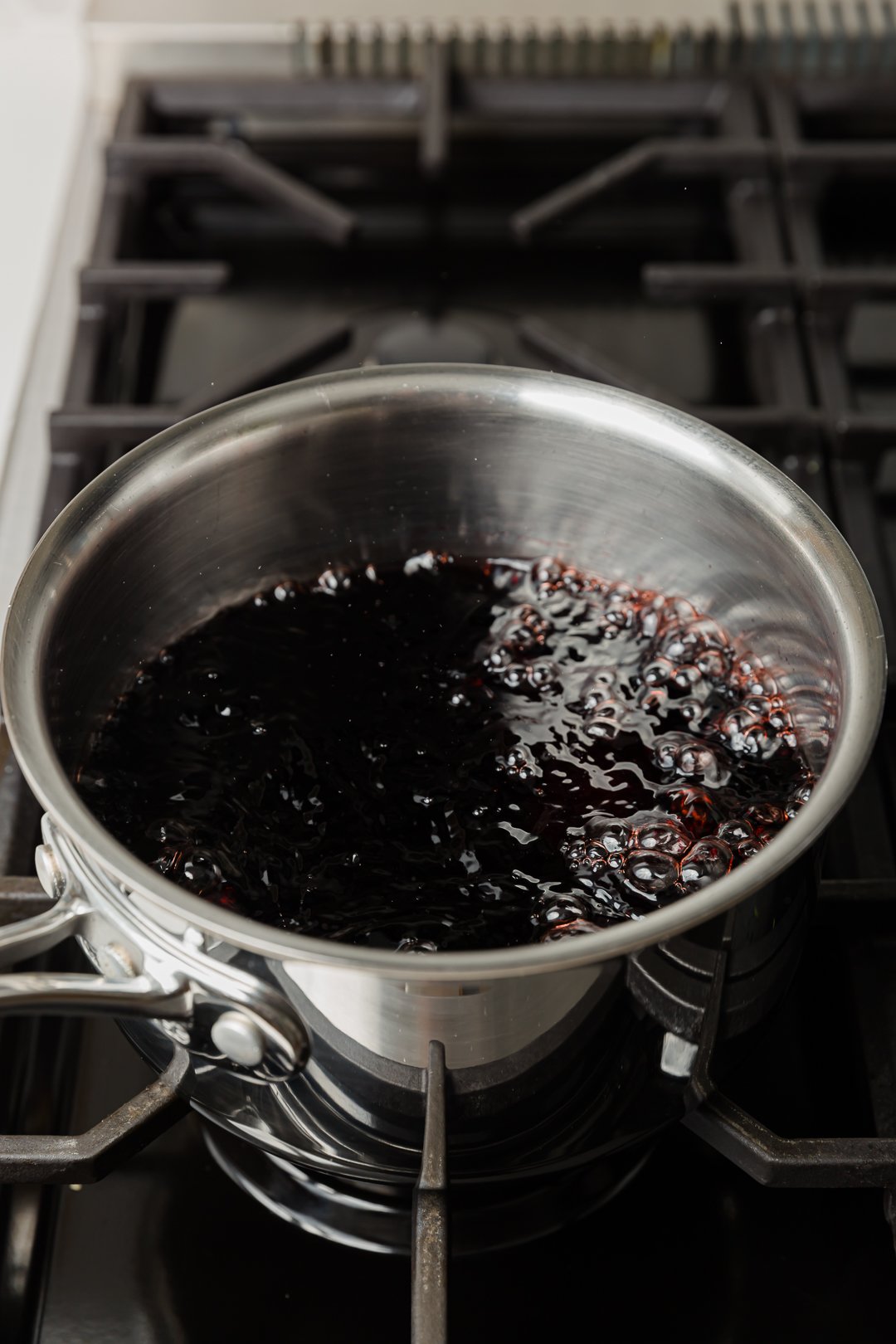 Reduce to medium-low heat to maintain a slow boil for about 15 minutes.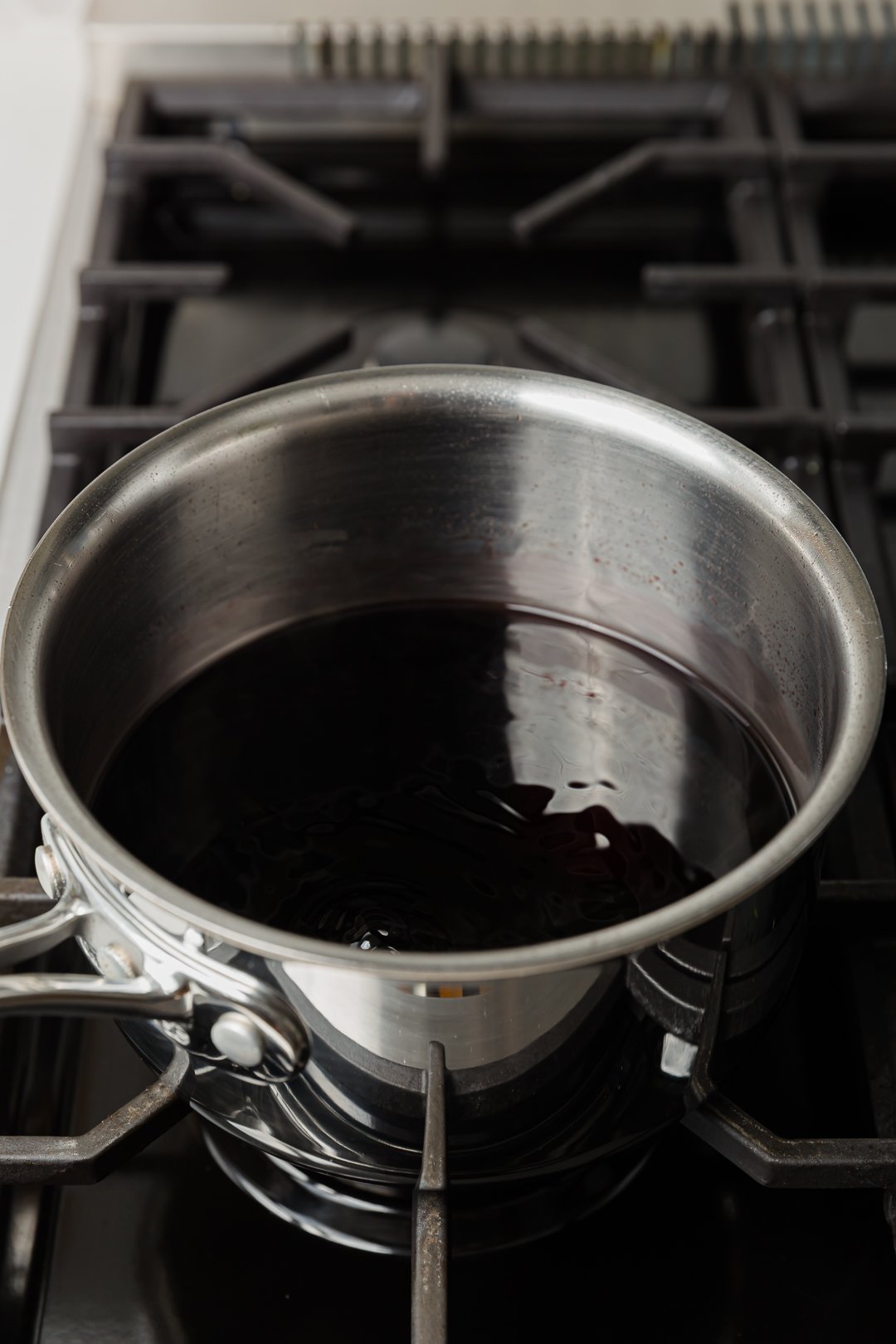 When the liquid has reduced by half (or more, depending on how strong you like your syrup), add 2 cups of granulated sugar and stir until dissolved.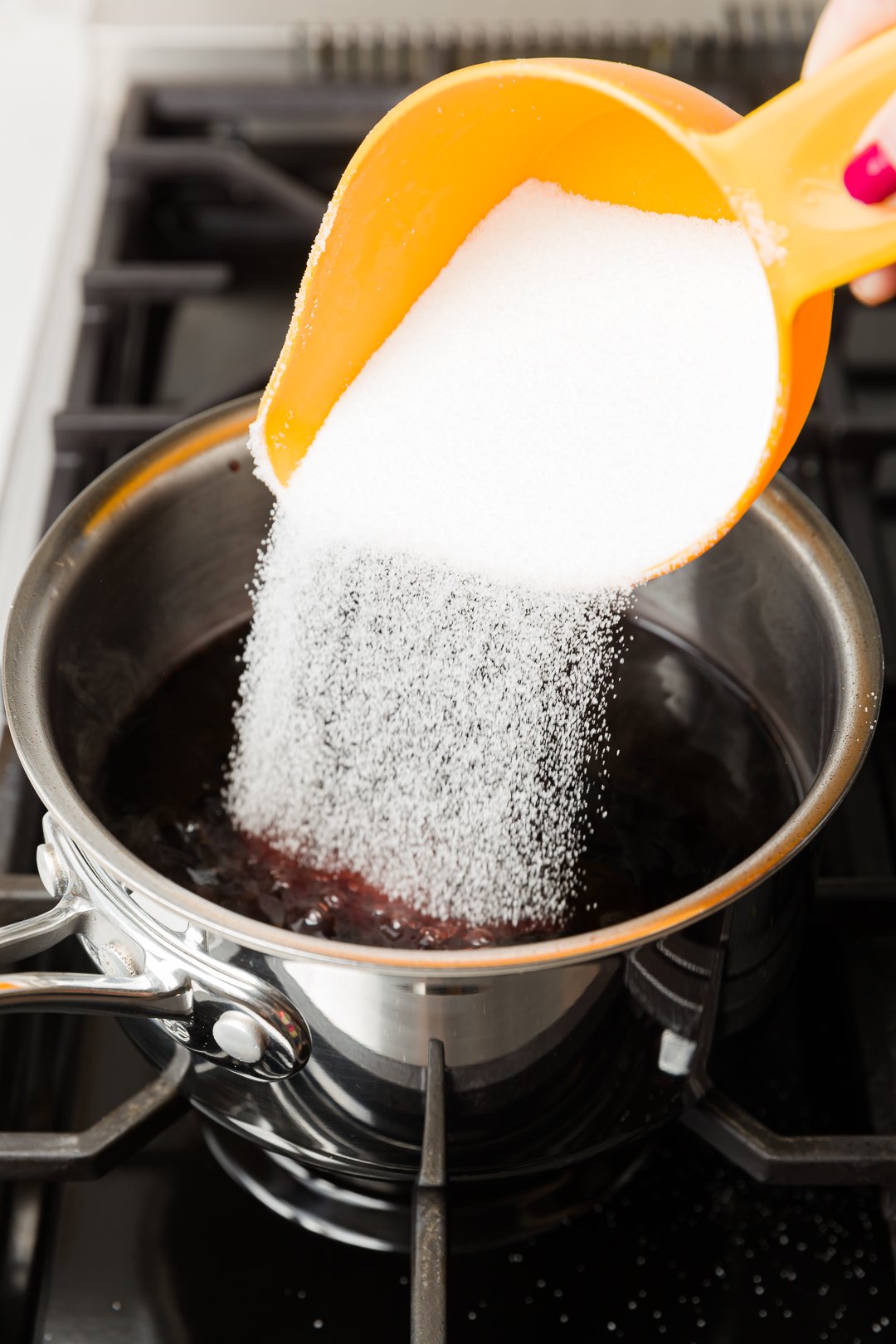 Remove from heat, cool to room temperature, and transfer into a glass jar before refrigerating. You can use it as soon as it is chilled.
Expert Tips and FAQs
Inspired by Cocktail Chronicles, I learned that it is incredibly easy to make this syrup. And, when you make it with natural ingredients, you can return to something resembling the original recipe with its flavor profile and avoid chemical additives at the same time.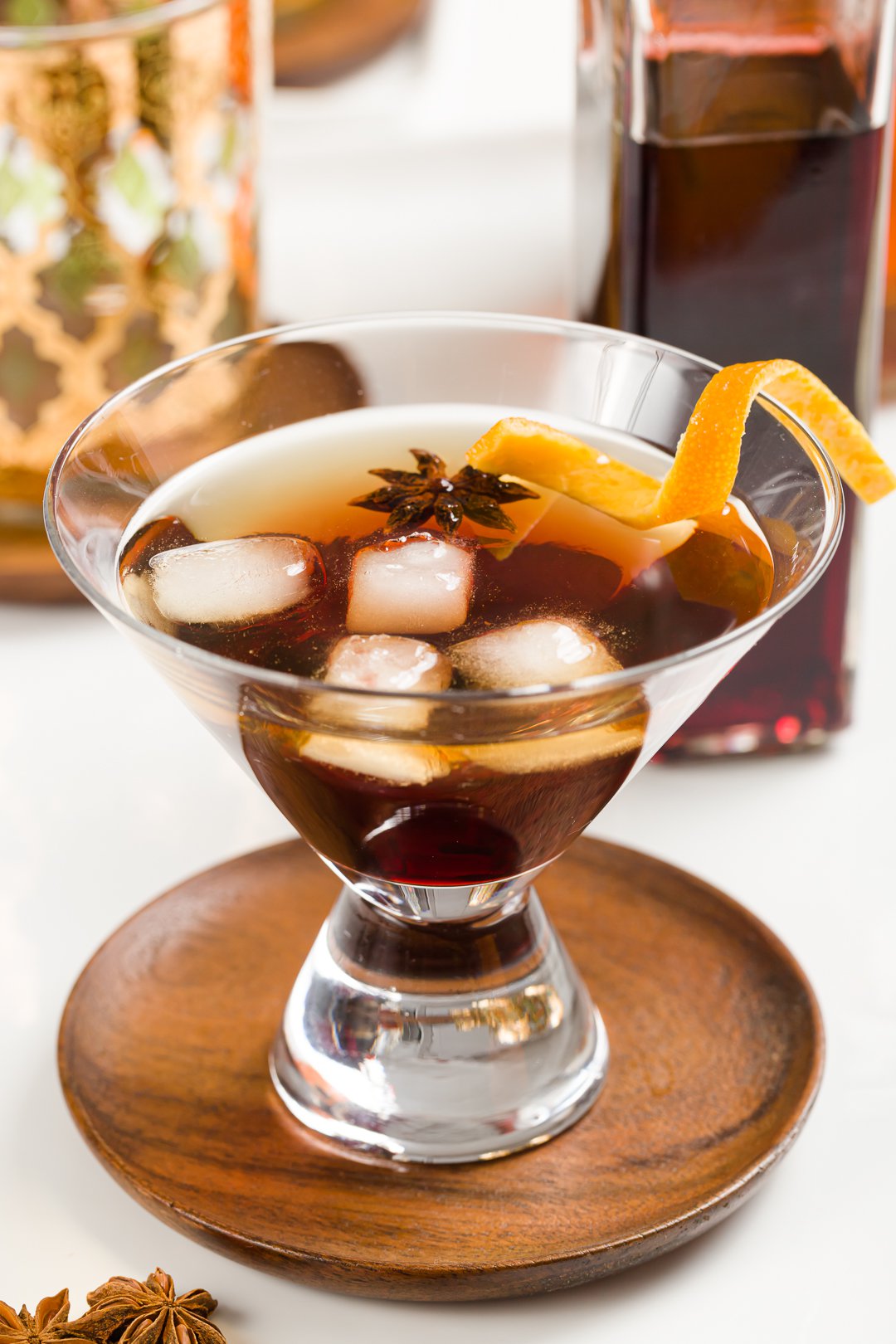 What is grenadine?
According to Wikipedia, the name comes from the French word grenade, meaning pomegranate. The original recipe consists of pomegranate juice and sugar.

The name grenadine is often mistakenly applied to syrups and beverages made with other fruit juices (e.g. raspberry, redcurrant, blackberry) and sugar syrup. Some of these other syrups obtain grenadine's characteristic flavor by using a mixture of blackcurrant juice along with other fruit juices.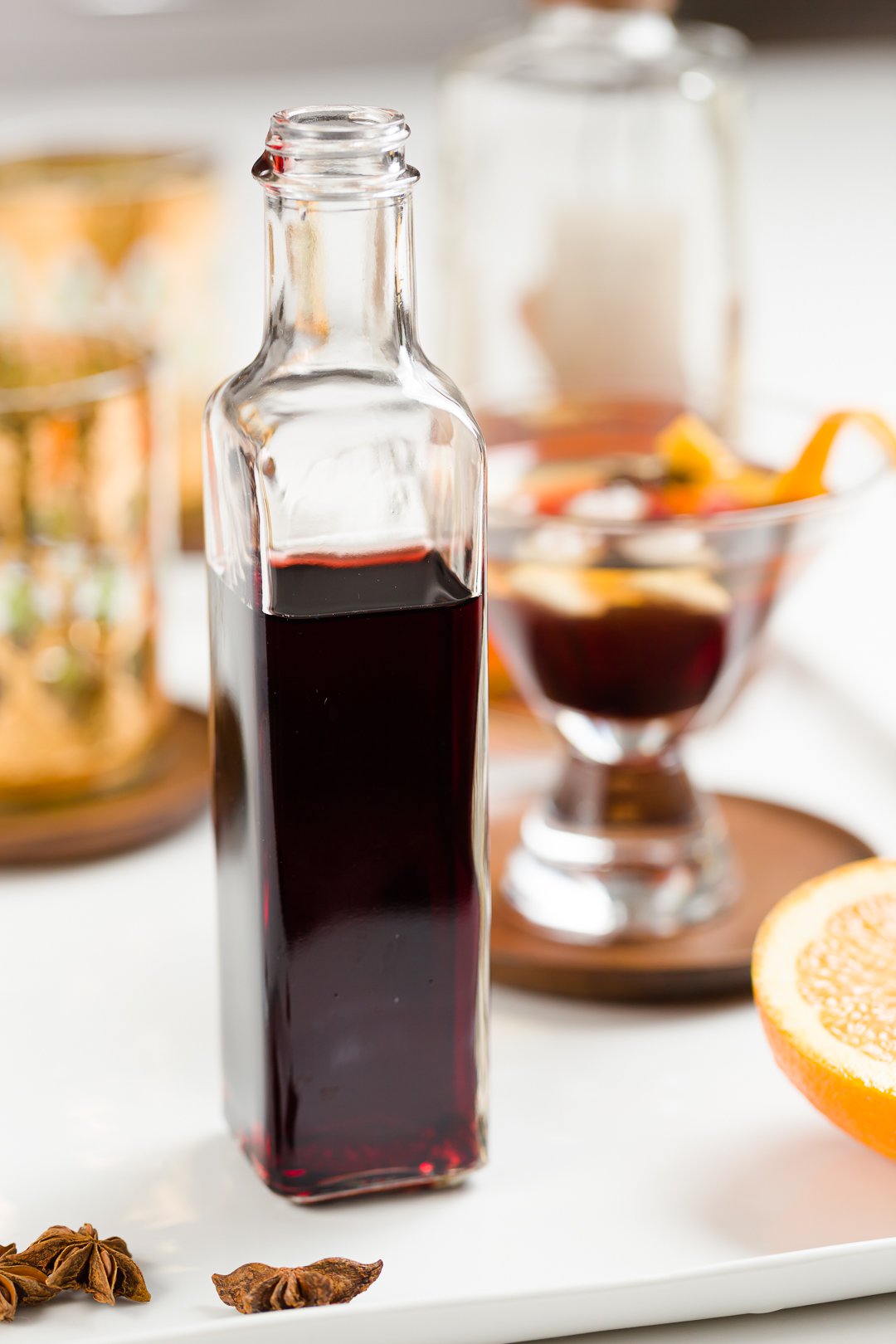 Why should I make this myself?
The food industry has widely replaced grenadine's natural fruit bases with artificial ingredients. Rose's, by far the most common brand in the United States, is made using mostly high-fructose corn syrup, water, citric acid, and natural and artificial flavors. It's colored using Red 40 (made with petroleum distillates or coal tars) and Blue 1.

If you want natural ingredients, make it yourself.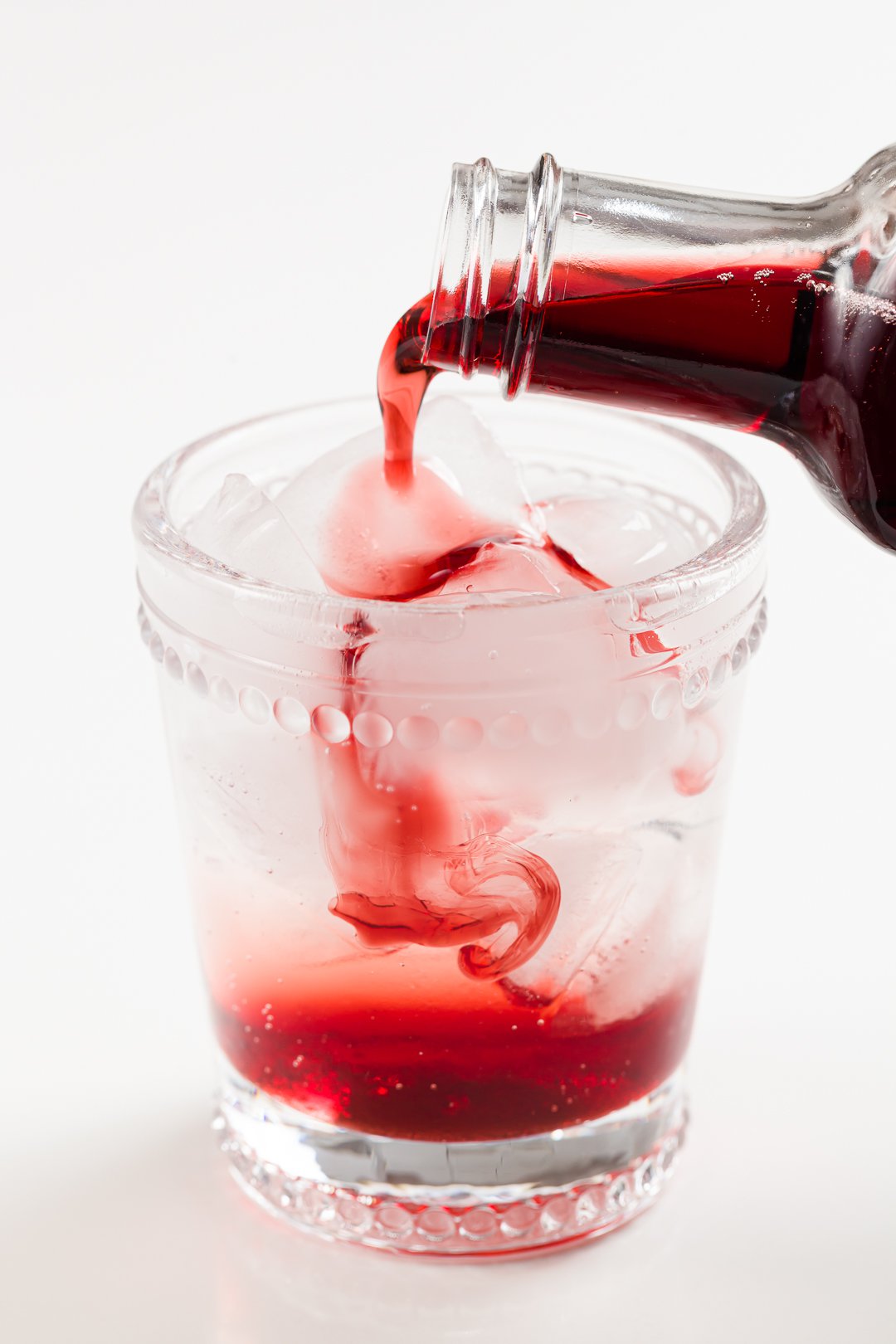 How can I store this syrup?
Store grenadine in the refrigerator for up to two months. The high sugar content should help act as a preservative.
What can I make using grenadine?

Grenadine is famously used in the Shirley Temple kiddie cocktail. I also use it in my Shirley Temple cupcakes.

If you are looking for an adult cocktail to use it with, try a tequila sunrise (grenadine, tequila, and orange juice).

Or, for something more sophisticated, try a Ward 8 (whiskey, orange juice, lemon juice, and grenadine). Top it with a Luxardo cherry to make it extra classy!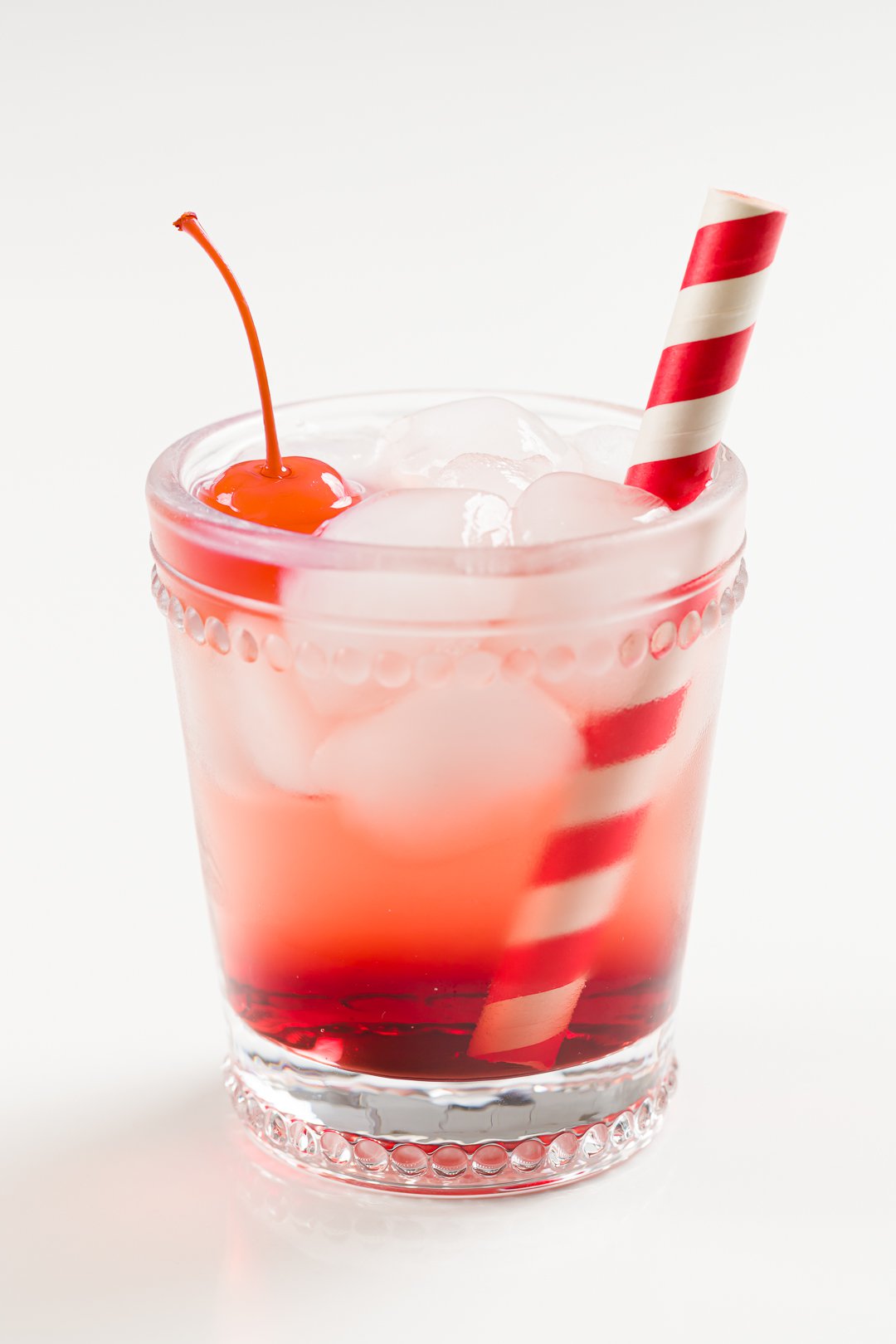 What else can I make with pomegranate juice?
I also use pomegranate juice to make maraschino cherries – something else that is SO much better when made from scratch.
Related Recipes
Homemade Grenadine
Homemade grenadine is surprisingly easy to make and avoids the high fructose corn syrup and food coloring found in many store-bought versions.
Ingredients
4

cups

pomegranate juice

2

cups

granulated sugar
Instructions
Bring 4 cups of pomegranate juice (a whole 32 fluid ounce bottle) to a boil.

Lower heat and bring juice to a slow boil until it reduces in half. You can let it reduce more than half if you want it to be a bit thicker. This process took about 15 minutes.

Stir in sugar until dissolved and remove from heat.

Pour into a glass jar and refrigerate.
Notes
Pomegranate juice is fairly popular and should be easy to find. POM is a popular but very expensive brand. I was able to find some 100% organic pomegranate juice for much cheaper.
This grenadine won't be quite as red as Rose's, so you can add food coloring if you'd like just before bottling it. It will taste a million times better either way.
Store grenadine in the refrigerator for up to two months.
Nutrition
Calories:
87
kcal
|
Carbohydrates:
22
g
|
Protein:
1
g
|
Fat:
1
g
|
Saturated Fat:
1
g
|
Sodium:
4
mg
|
Potassium:
89
mg
|
Fiber:
1
g
|
Sugar:
22
g
|
Vitamin C:
1
mg
|
Calcium:
5
mg
|
Iron:
1
mg
Stay Connected!
Join my mailing list - and receive a free eBook!