Shirley Temple Drink – Simple Two Ingredient Kiddie Cocktail
Disclosure: I may earn a commission from purchases you make through affiliate links in this post at no additional cost to you.
A Shirley Temple drink is the perfect mocktail for kids. A Shirley Temple is so easy to make and the drink requires just two ingredients!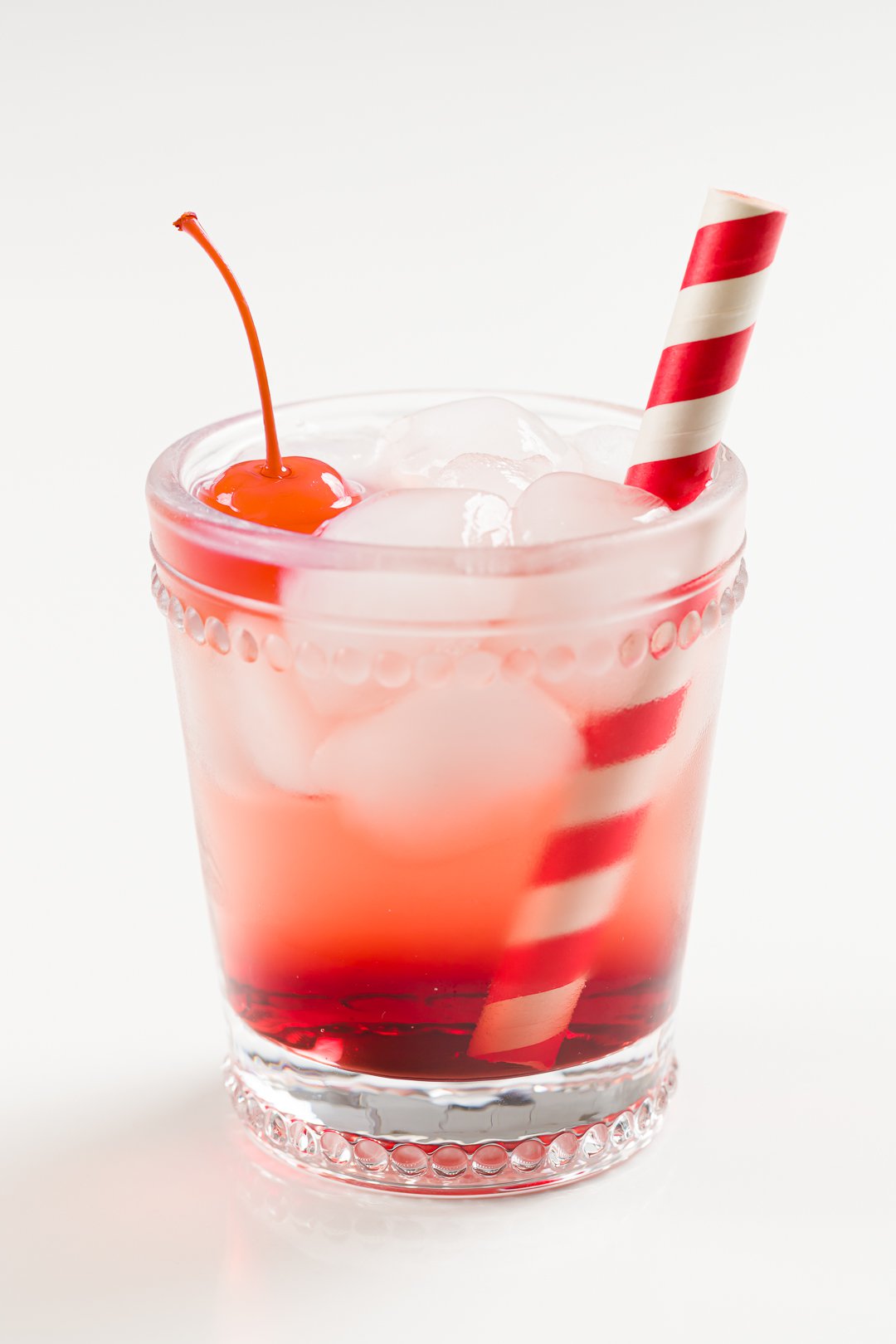 I remember when I was a kid that my friends and I would order this cocktail from the bar every time we were at a wedding. Drinking Shirley Temples made us feel so grown up and sophisticated!
My parents never thought of making this kiddie cocktail at home, but it is truly so easy to make!
How to Make a Shirley Temple Drink
Shirley Temples require just two ingredients:
grenadine (I like to make mine with homemade grenadine made from pomegranate juice and sugar. But, store-bought grenadine like Rose's is the classic choice. In a pinch, you can use the liquid from the maraschino cherry jar as the grenadine; it's a close substitute, but it is a little less thick and potent so you may need more of it.)
lemon-lime soda (like Sprite or 7-Up) or ginger ale
To make the cocktail, fill a glass with ice. Pour in soda until the glass is 90 percent full and then top it off with grenadine. You can adjust the proportions – more grenadine to make it sweeter and less to reduce the sweetness.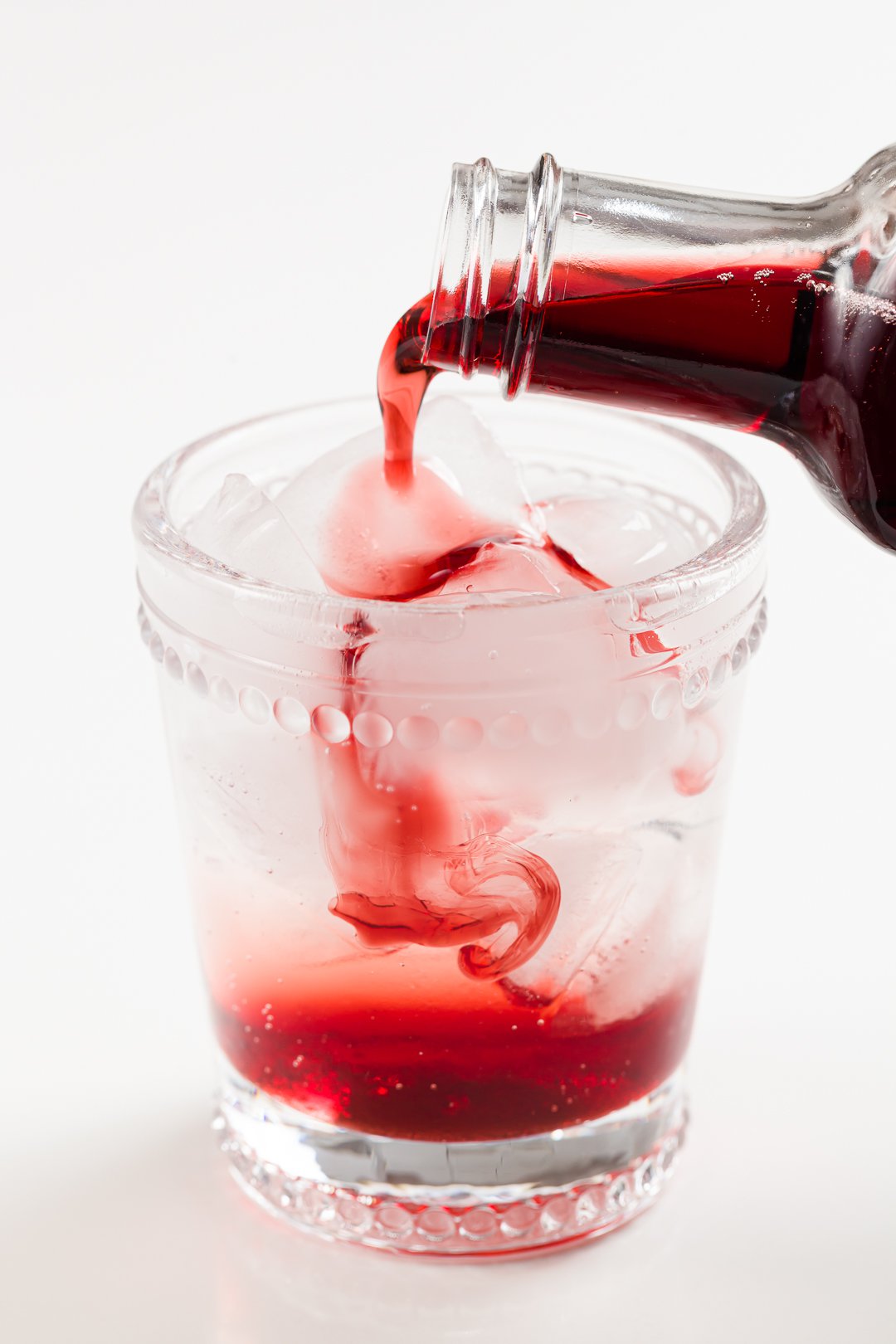 What to Serve with a Shirley Temple
To get the full grown-up experience, be sure to garnish the cocktail with a maraschino cherry.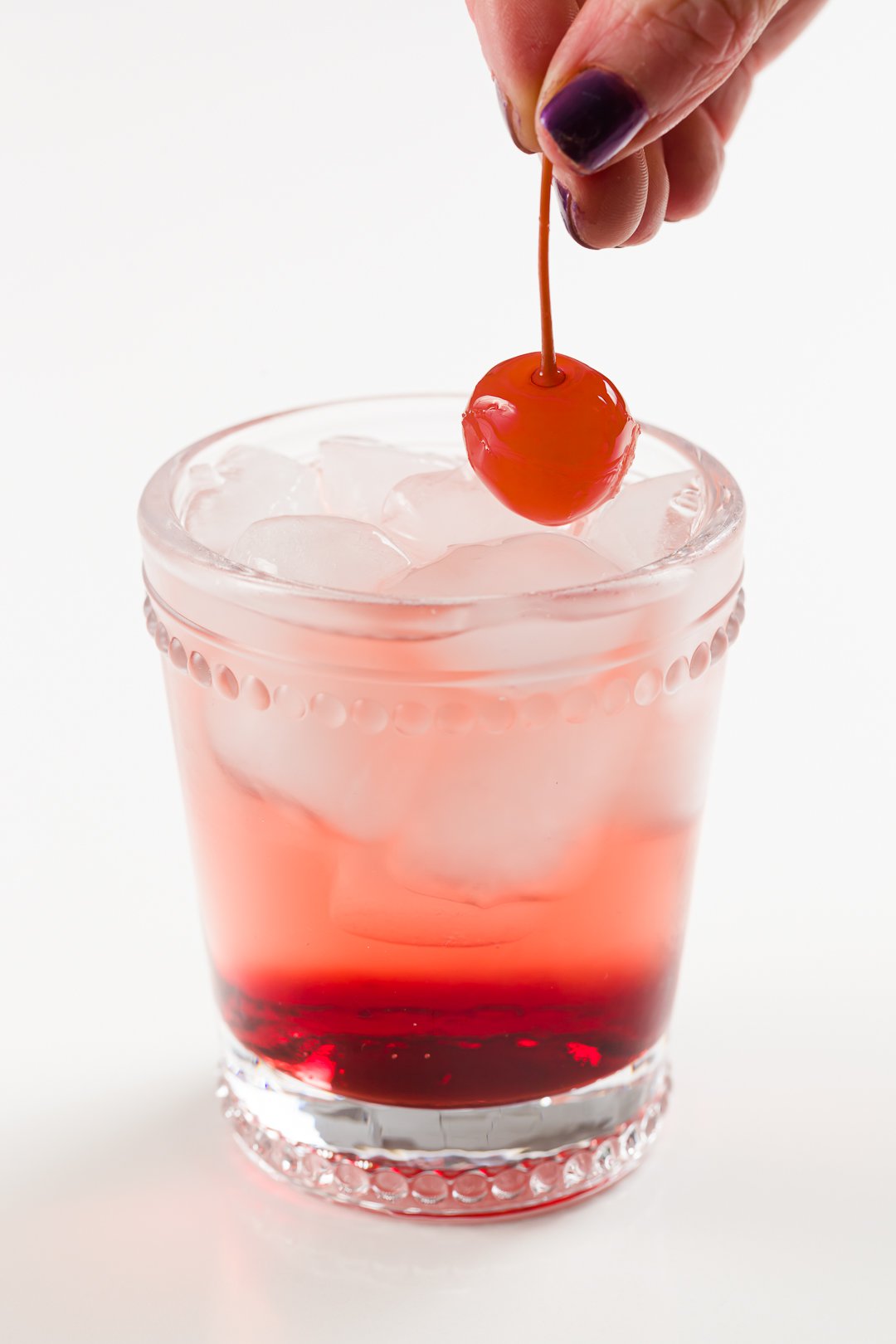 You can also rim the glass with colored sugar or Pixy Stix! To do that:
Pour the colored sugar or contents of pixy stix into a bowl the width of the rim of your glass.
Invert the glass and dip its rim into a bowl of cold water.
Keep the glass inverted and place into the bowl with colored sugar. The sugar will stick to the wet rim!
Serving a Crowd
To make Shirley Temples for a crowd, you can fill a punch bowl with ice and lemon-lime soda and then add grenadine. Stir well and taste as you go until you are happy with the proportions.
Float lots of maraschino cherries in the punch bowl!
What's the Difference Between a Shirley Temple and a Roy Rogers?
A Roy Rogers is nearly the same as a Shirley Temple but it uses cola instead of lemon-lime soda or ginger ale.
The Dirty Shirley
If you are an adult and have always loved Shirley Temples, try adding some alcohol to the drink. A Shirley Temple with booze is called a Dirty Shirley.
A Dirty Shirley is typically made by adding vodka and ginger beer to the drink. Try using Luxardo cherries instead of regular maraschino cherries for this version.
Shirley Temple
The Shirley Temple drink is a classic kiddie cocktail.
Instructions
Fill glass with ice cubes.

Stir and optionally garnish with a maraschino cherry.
Notes
Use cola instead of lemon-lime soda to make a Roy Rogers cocktail.
Add less grenadine to make this recipe less sweet.
You can scale this recipe to make a Shirley Temple punch.
Nutrition
Calories:
189
kcal
|
Carbohydrates:
48
g
|
Protein:
1
g
|
Fat:
1
g
|
Sodium:
33
mg
|
Sugar:
41
g