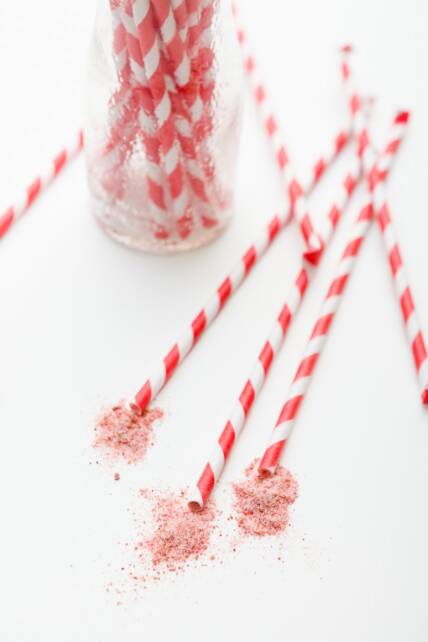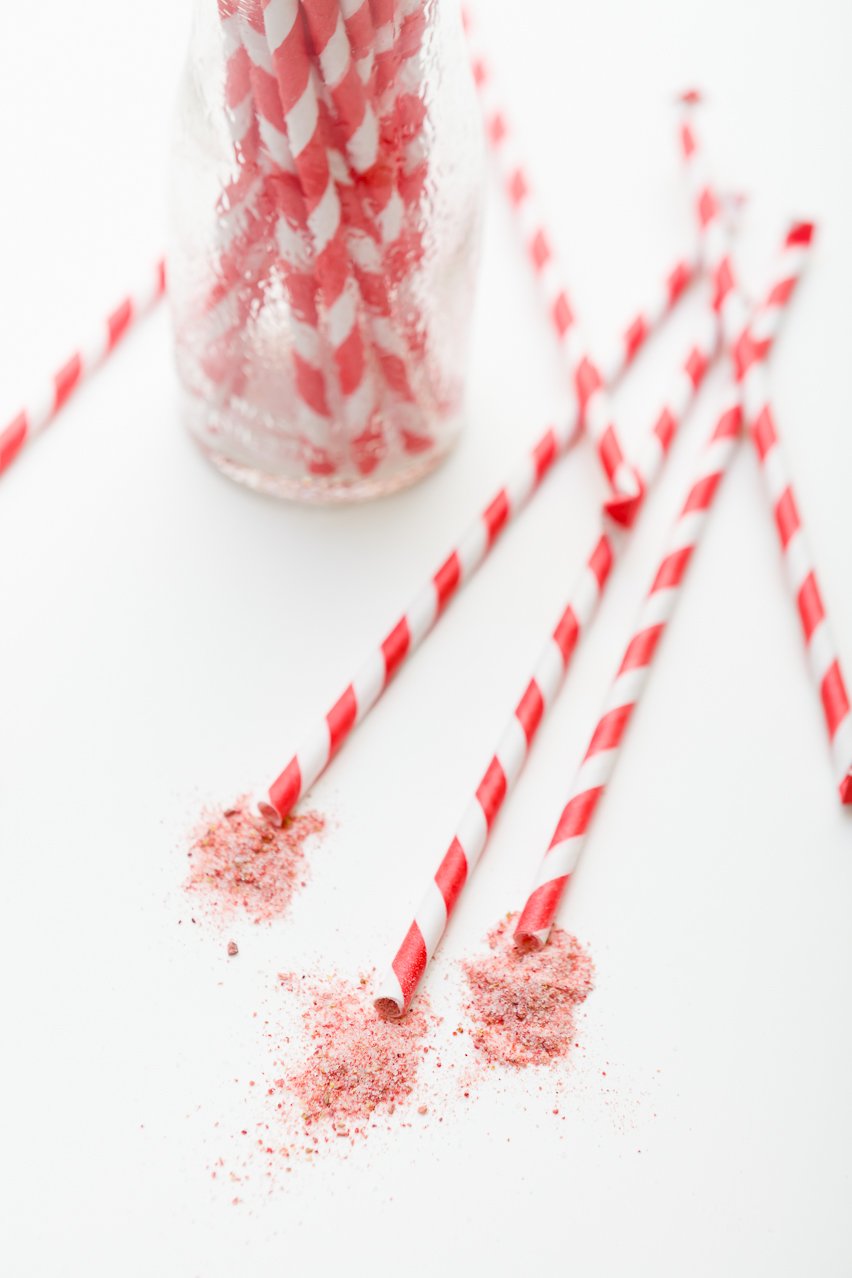 Once you've made fruit powder (get the recipe in my post on fruit powder), the next logical step is learning how to make pixy stix (a.k.a. pixie sticks).  Homemade pixy stix are straws filled with fruit powder and sugar (I'll suggest a proportion, but it's ultimately your call on how much sugar you choose to add).
Making your own pixy stix gives you several clear advantages over store-bought pixy stix:
You control the sugar amount.  You could even use artificial sweeteners if you prefer.
You control the flavor.  You can make pixy stix in any fruit flavor or combination of flavors that you like.  The ones shown above are strawberry rhubarb.
By using cute paper straws, your pixy stix can match your party decor.
How to Make Pixy Stix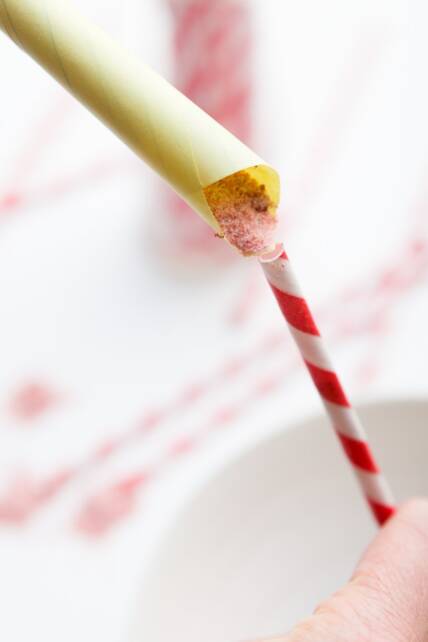 I'm certainly not the first to make homemade pixy stix.  You can find another tutorial over on Love & Olive Oil which she adapted from a recipe on NPR.  Mine have the distinction of being strawberry rhubarb flavored and, of course, they'll soon be gracing a cupcake with their presence.
If you've tried this recipe, please RATE THE RECIPE and leave a comment below!
How to Make Pixy Stix
Ingredients
2

teaspoons

fruit powder (get the recipe in my post about fruit powder

2

teaspoons

granulated sugar
Instructions
Whizz fruit powder and sugar together in a coffee grinder or food processor until fully combined.

Fold over the bottom of a paper straw.

Pour powder into the straw until almost full, leaving room to fold over the top. I used a rolled up piece of paper to do this, as shown in the photo above.

Fold over the top of the straw.

Hand to someone and wait for their smile!
Recipe Notes
You can adjust the ratio of sugar to fruit powder to whatever sweetness level you are comfortable with.