10 Best Fall Cupcakes
Published , Last updated by
Stef
Disclosure: As an Amazon Associate, I earn from qualifying purchases.
Fall cupcake flavors are the best! From pumpkin and apple to pecans and coffee, you can't go wrong with any of the cupcakes on this list.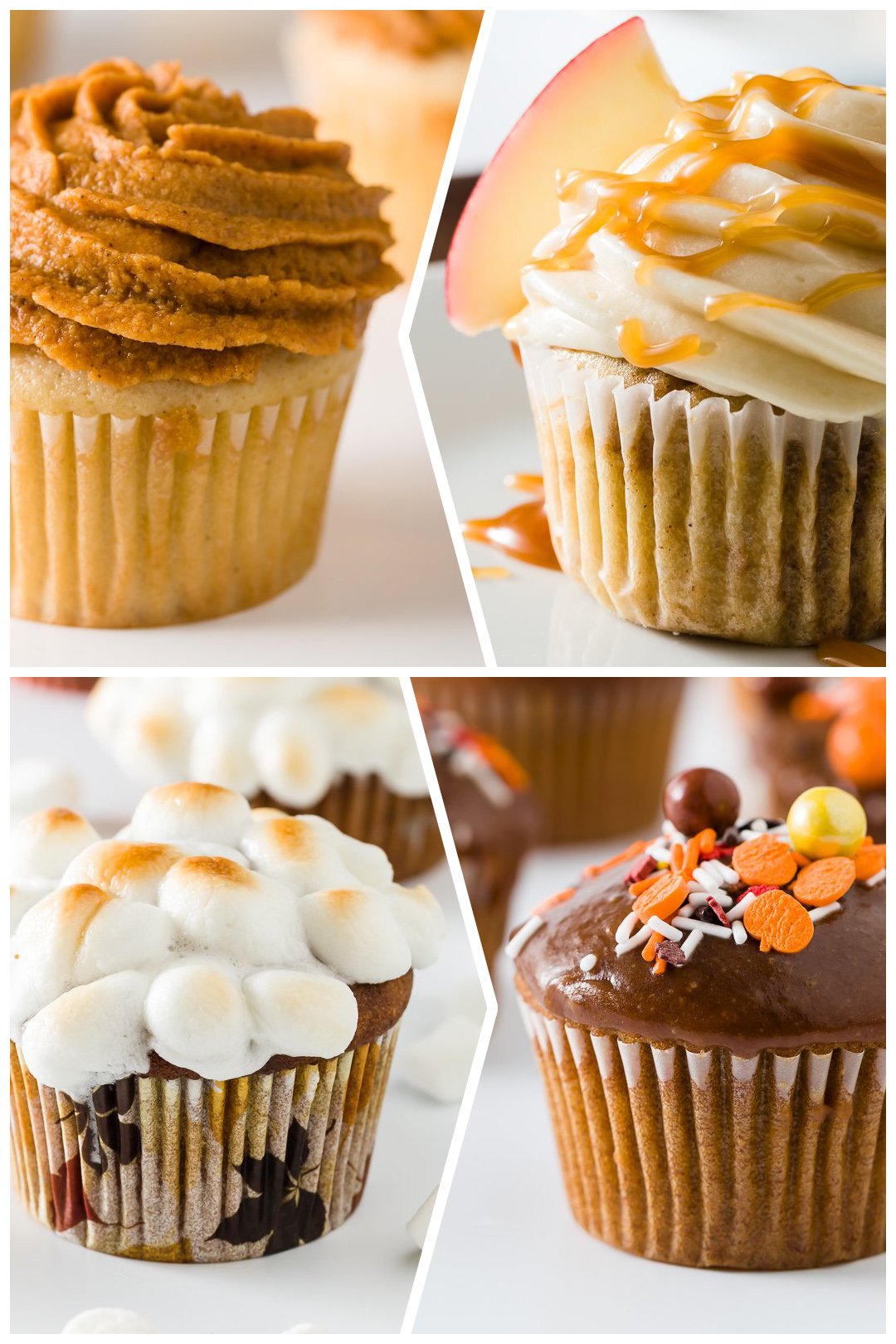 When people think of fall baking, they think of Dutch apple pie and other crumb-topped pies and cobblers. Cupcakes are also a great choice for fall, though, and it's fun to mix and match all of your favorite fall flavors in the cake and frosting.
Any of these cupcake recipes can be made as mini cupcakes. Minis work well when there are lots of other desserts on the table and people want to sample them all. In general, to make minis, you'll simply need to shorten the baking time.
To make the cupcakes more festive, play around with different fall cupcake liners [paid link] and top the cupcakes with fun fall sprinkles [paid link].
Stay Connected!
Join my mailing list - and receive a free eBook!