Marshmallow frosting, sometimes called meringue frosting, is super fluffy! You can spread it or pipe it and, best of all, you can toast it just like a marshmallow roasted over a campfire. Plus, it tastes just like marshmallows!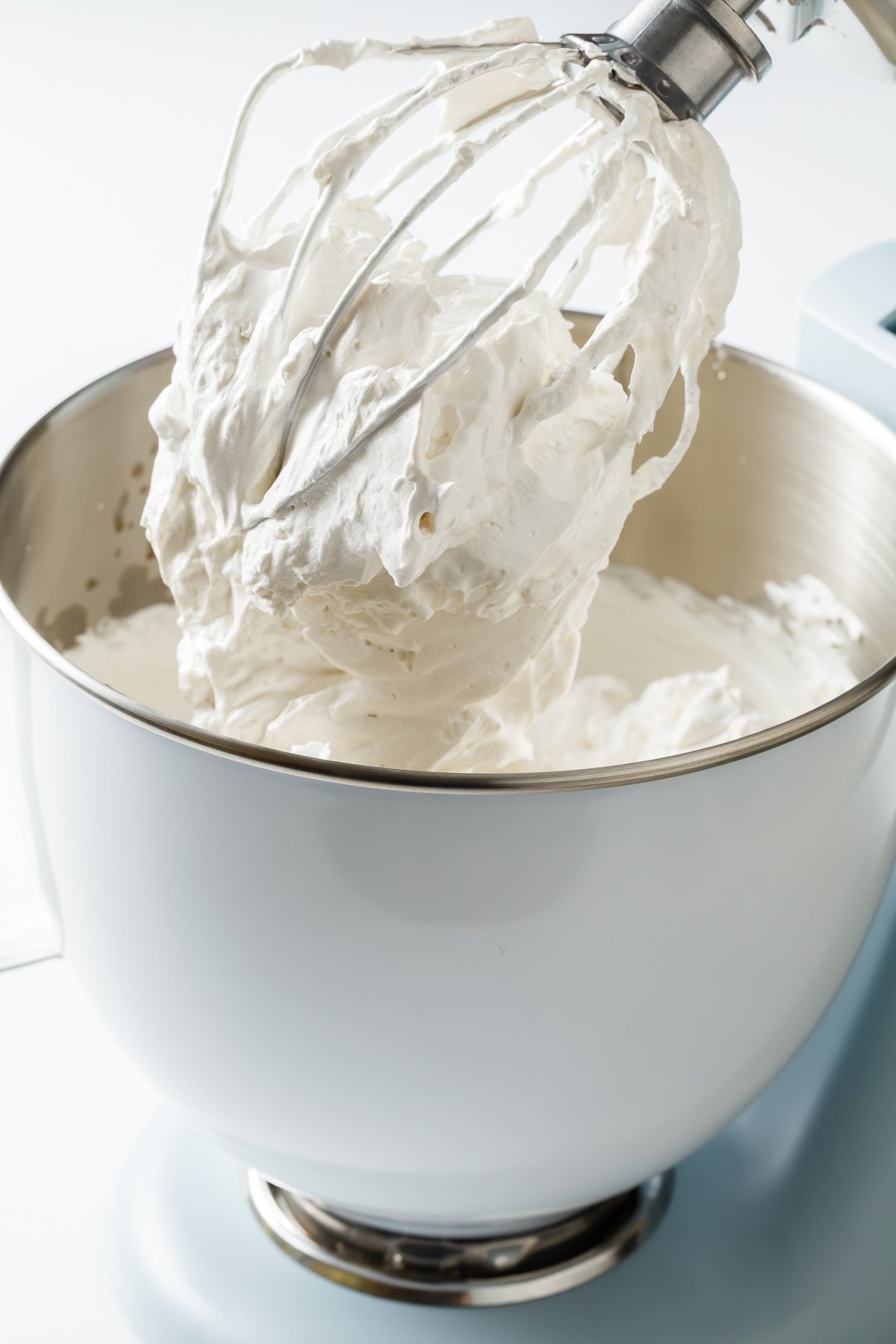 Marshmallow frosting is a favorite of mine that I've been making for years. It's so easy to make. The only ingredients you need are egg whites, sugar, and vanilla extract. 
The only hitch is that you'll also need a little bit of time – tasty things come to those who wait.
I mix the frosting in my stand mixer for almost 20 minutes. Do not attempt to do this by hand. 
What to Use Marshmallow Frosting On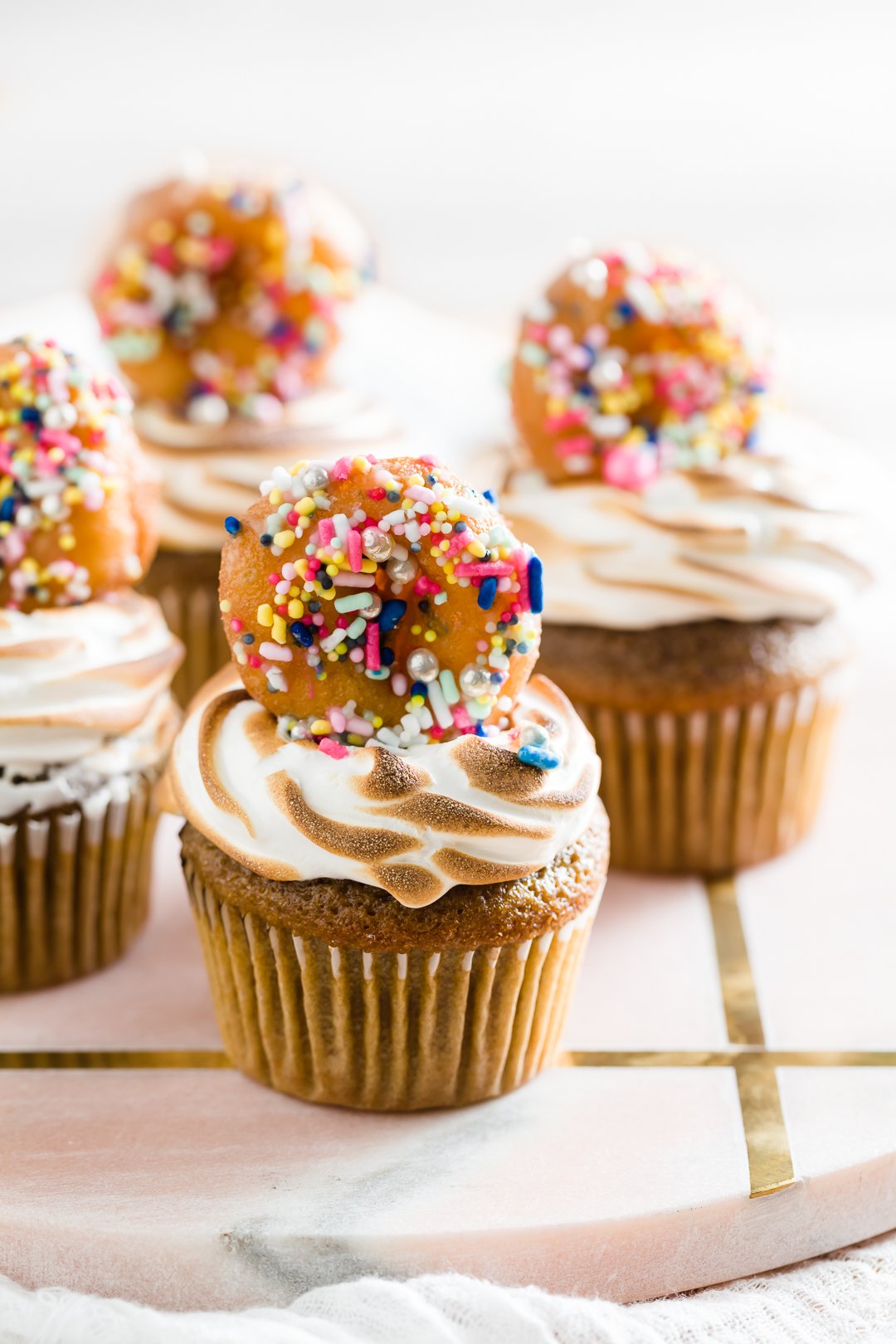 I love using marshmallow frosting on all kinds of desserts. It looks so pretty after I use a culinary torch to brown it. You see it on my coffee cupcakes above and on my lemon meringue cupcakes below.
You'll notice that on the top cupcakes, I piped the frosting. On the bottom cupcakes, I spread it and used a fork to create a few peaks. I like both looks.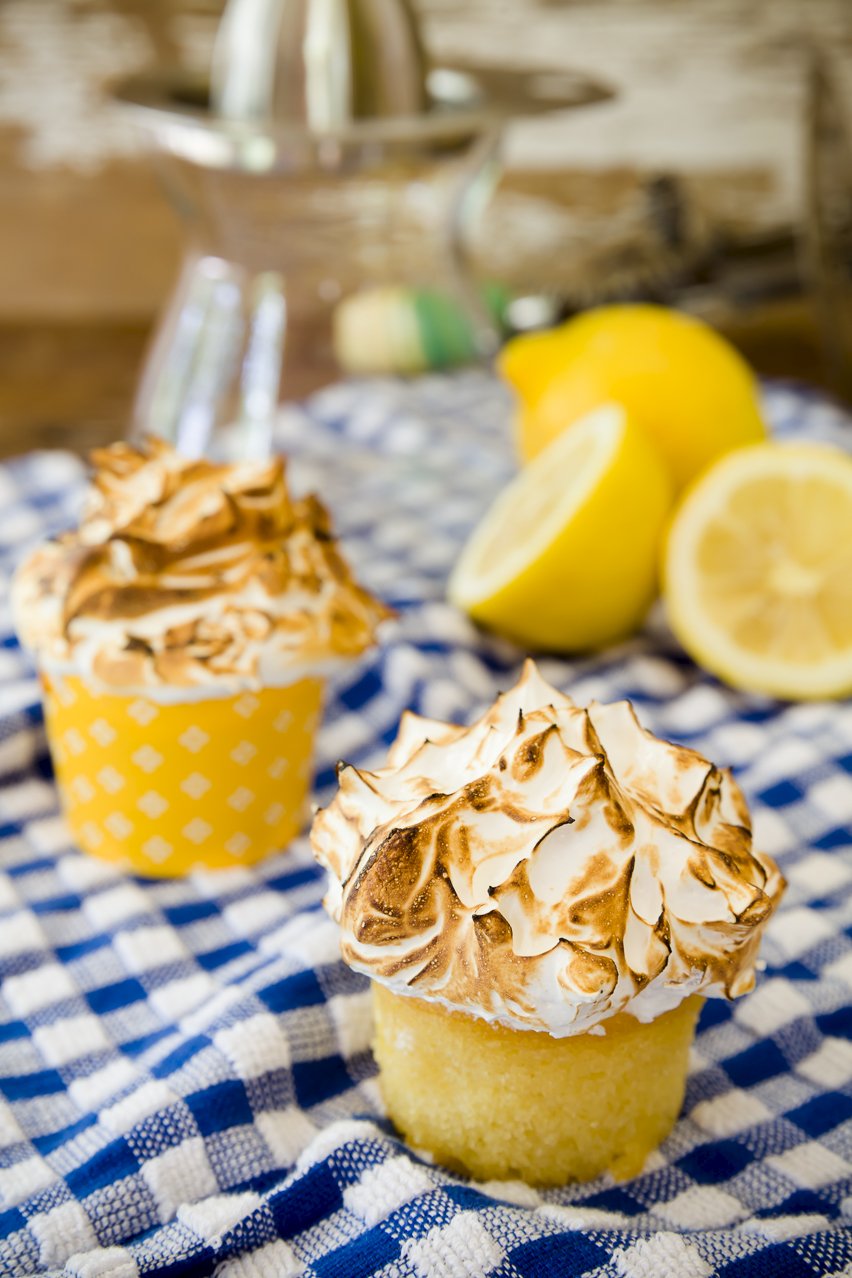 Marshmallow frosting also works really well on cakes. Below, you'll see it on my pressure cooker tres leches cake.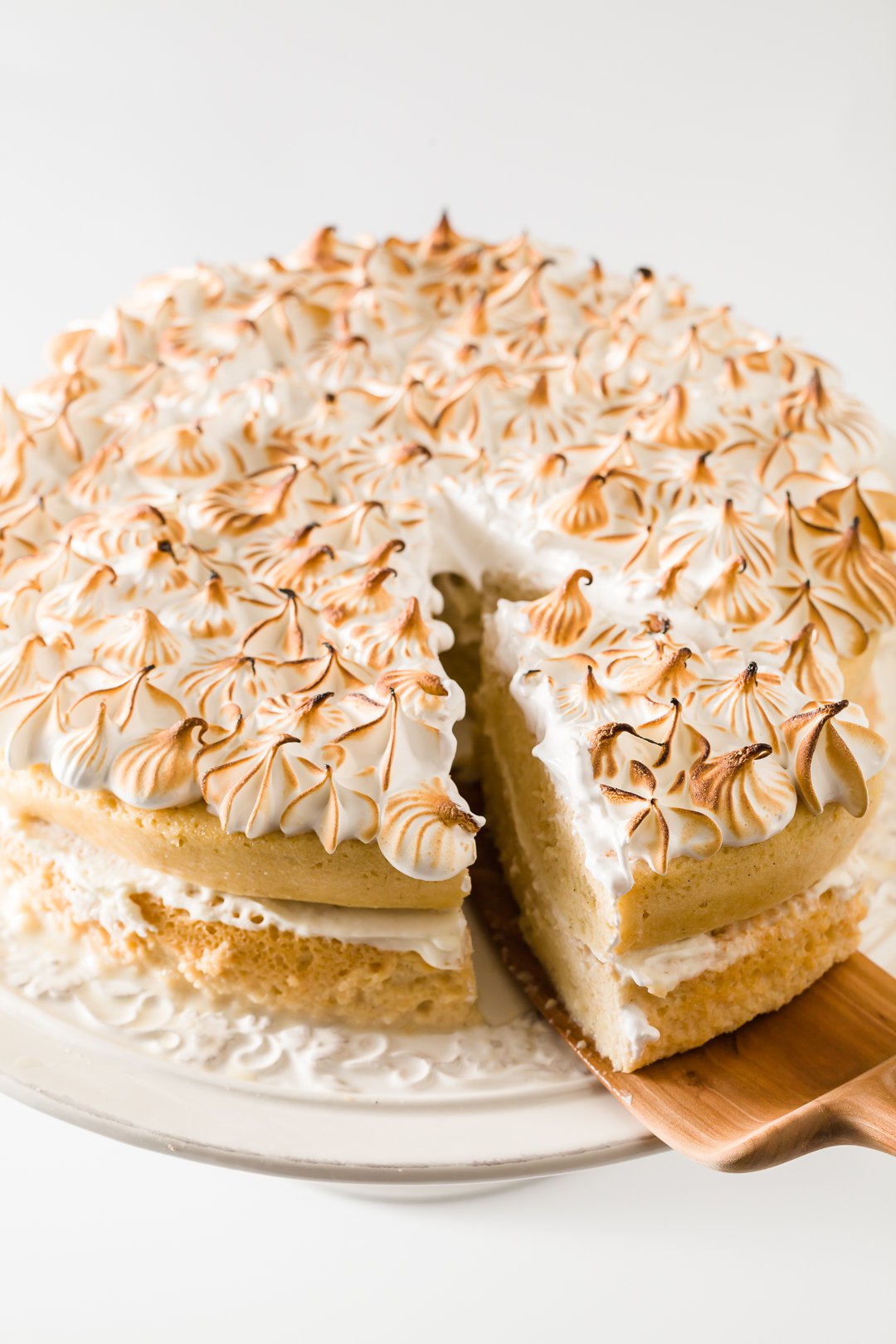 How to Make Marshmallow Frosting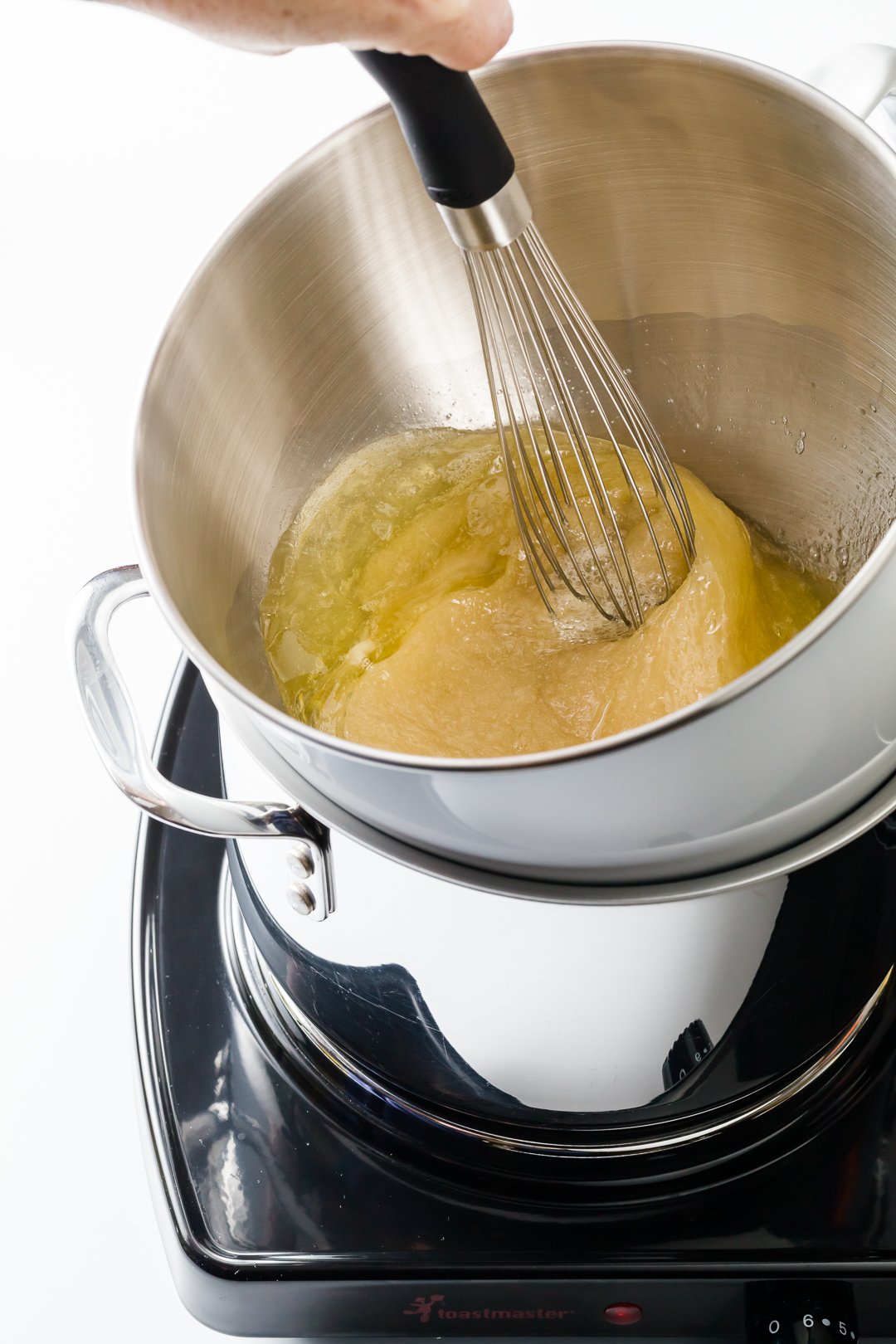 Before you get to the fun cloud-making part of marshmallow frosting, you'll need to set up a double boiler. A double boiler is made by setting a heat-safe bowl (like the metal bowl from a stand mixer) over a pot of boiling water.
In this recipe, the double boiler helps the sugar dissolve into the egg whites and heats the egg whites to a safe-to-eat temperature without the egg whites getting so hot that they cook. 
Once the egg whites and sugar are combined, it's time to let your stand mixer do all of the work. First, whisk on medium speed for ten minutes. Then, increase to high and whisk until you have stiff glossy peaks – another five to ten minutes. 
You'll know that the frosting is ready when the meringue holds a peak on its own without falling over.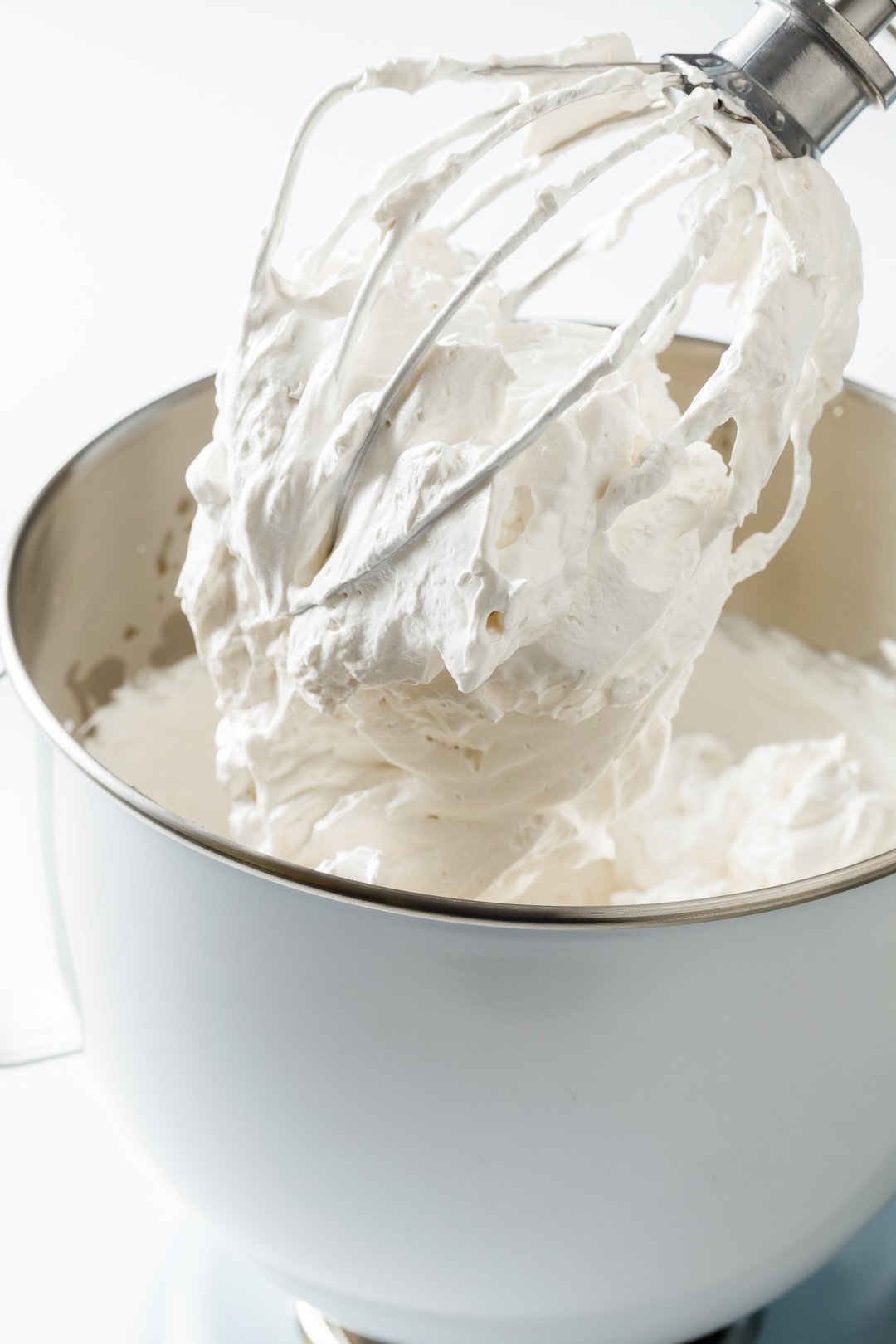 Marshmallow frosting is best the day that it is made. If it sits out too long, it will start to separate.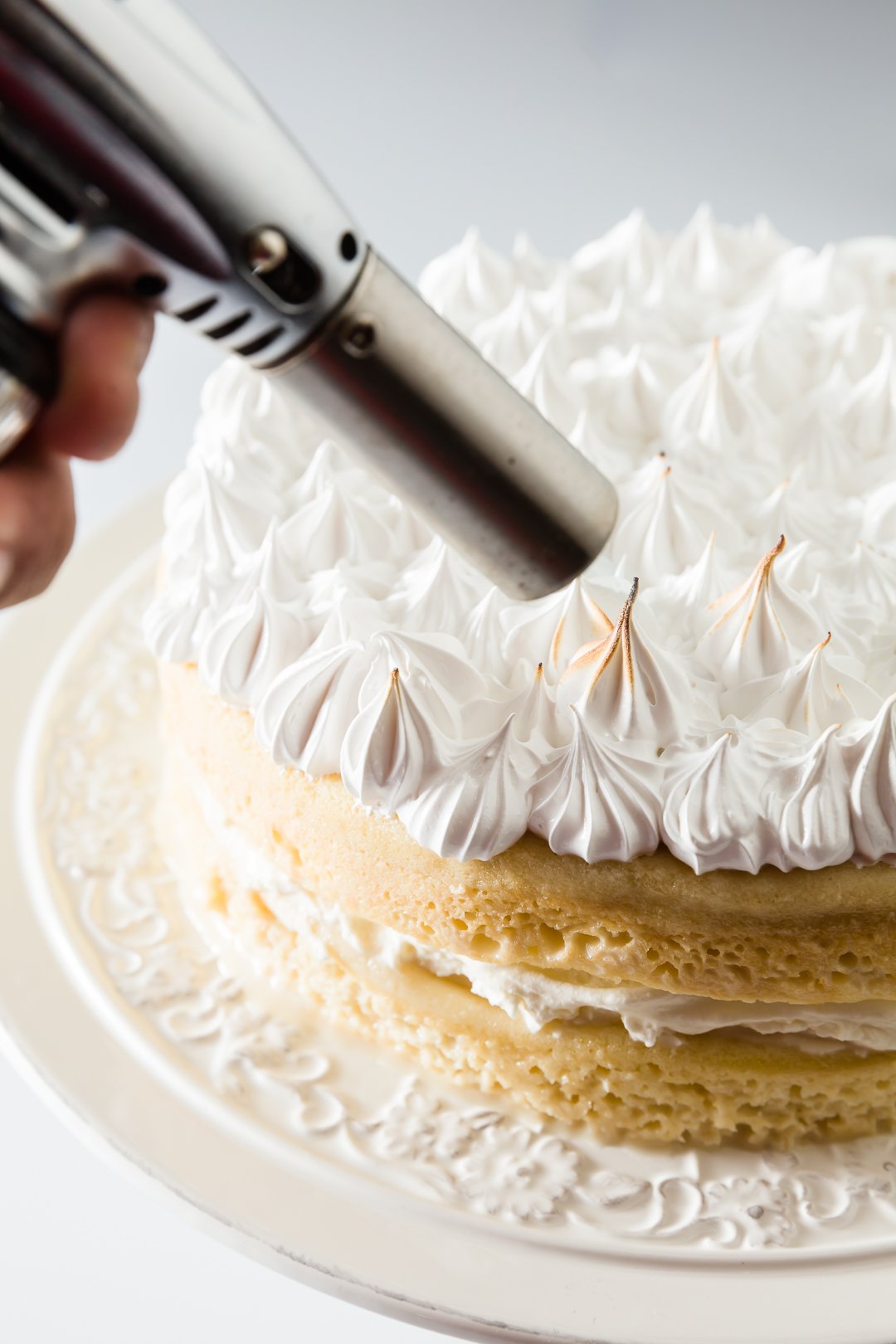 However, once you torch it, you can leave it in the refrigerator for days and it will hold its shape really well. 
Best Tips for Making Marshmallow Frosting
Make sure the inside of the bowl is totally dry,
Make sure there are no egg yolks mixed in with the egg whites, and
Keep on whisking – don't stop early.
Marshmallow Frosting Variation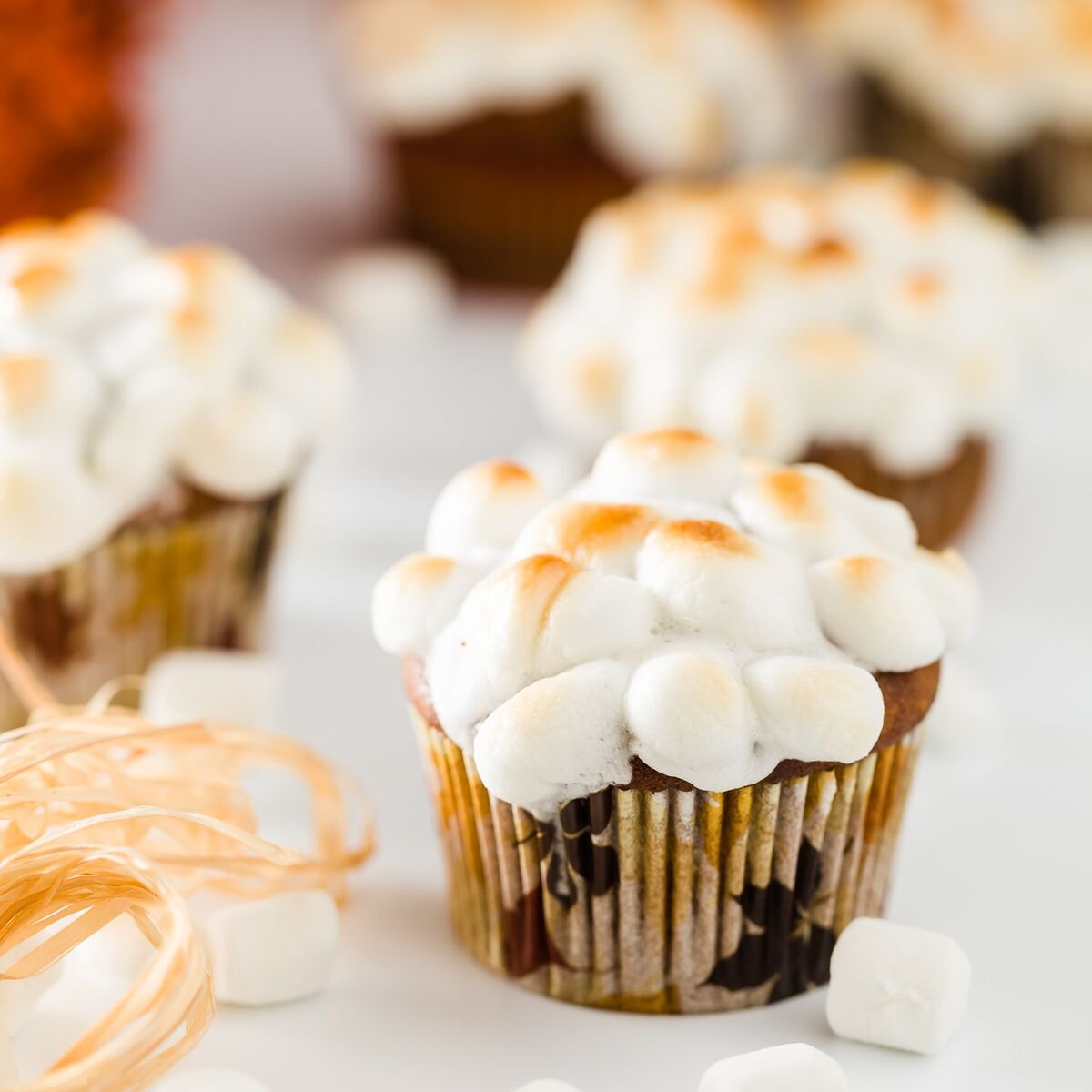 If you want a really fast and easy alternative to homemade marshmallow frosting, simply buy a bag of mini marshmallows. Use something sticky like honey, corn syrup, or frosting to "glue" the marshmallows to the top of your dessert and then brown with a culinary torch. SO EASY!!
If You Like This Recipe, You May Also Like…
Marshmallow Frosting
A fluffy frosting that tastes just like marshmallows!
Ingredients
7

egg whites

2

cups

sugar

1 1/2

teaspoons

vanilla extract
Instructions
Combine the ingredients in the metal mixing bowl of your stand mixer and set over a pot filled with boiling water on a range, creating a double boiler.

Whisk by hand for a few minutes until the mixture reaches 110 F on a candy thermometer.

Place the bowl on a stand mixer fitted with the whisk attachment. Whisk on medium speed for 10 minutes.

Increase to high speed and whisk until stiff glossy peaks form, about 5 to 10 minutes more.

Pipe or spread frosting onto desserts.

Using a culinary torch, toast the frosting.

Store in the refrigerator until ready to eat - up to 3 days.
Notes
Make sure the inside of the bowl is totally dry.
Make sure there are no egg yolks mixed in with the egg whites.
Keep on whisking – don't stop early.
Nutrition
Nutrition Facts
Marshmallow Frosting
Amount Per Serving
Calories 139
% Daily Value*
Sodium 29mg1%
Potassium 28mg1%
Carbohydrates 33g11%
Protein 1g2%
Calcium 1mg0%
* Percent Daily Values are based on a 2000 calorie diet.