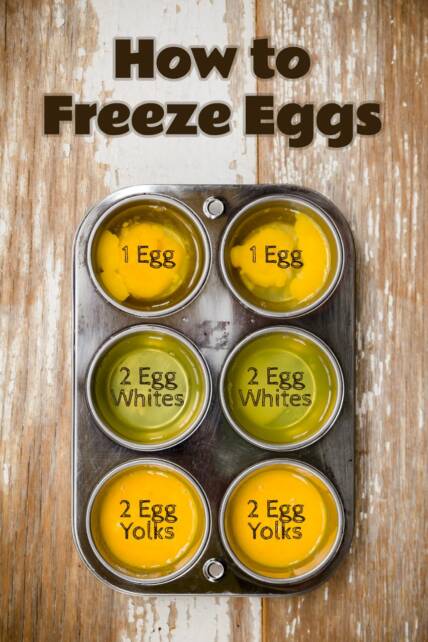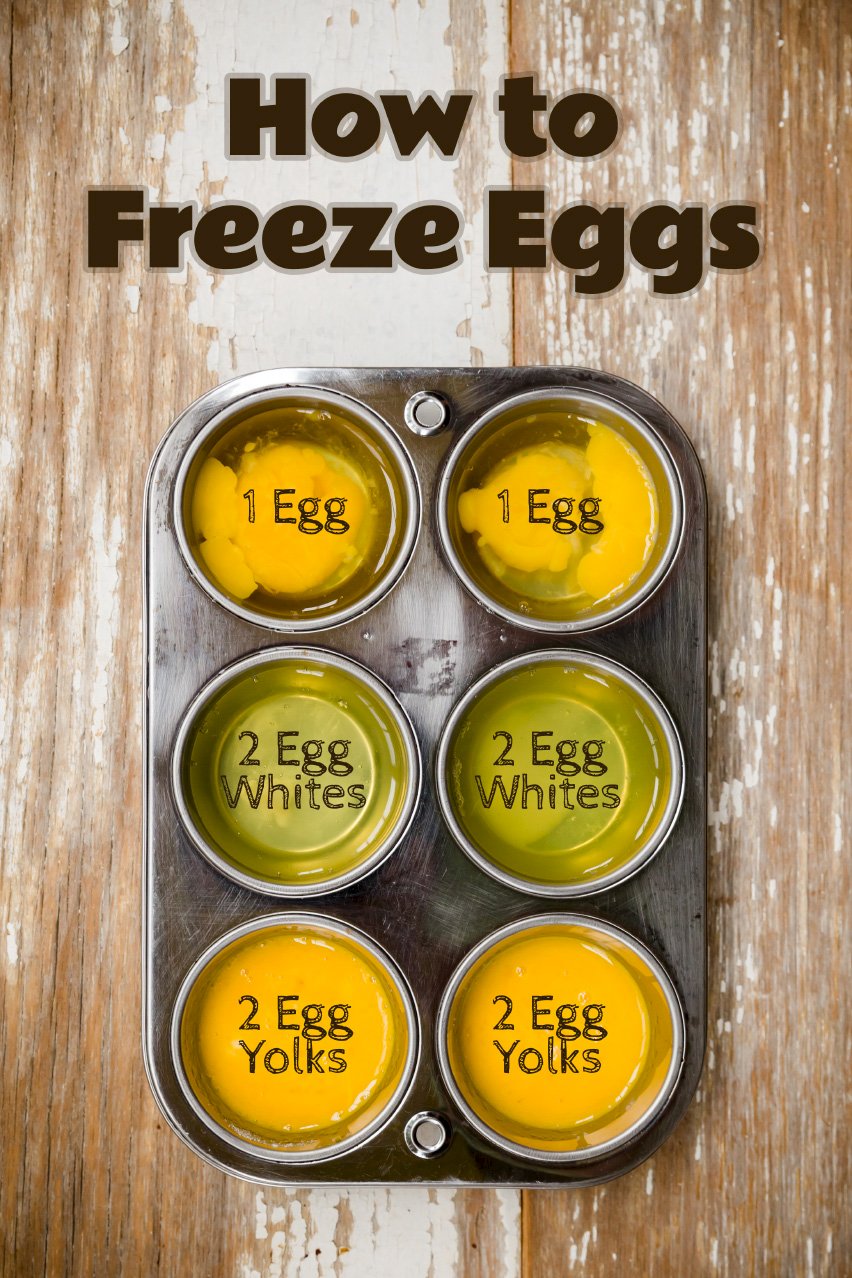 Freezing eggs helps save those stray egg whites or egg yolks left over from meringues, custards, or even making cupcakes.  You can freeze egg whites, egg yolks, or even whole eggs (after they've been cracked).  When I first learned how to freeze eggs from Sara at Go Gigham during BlogHer Food, I was skeptical.  Would the frozen eggs really work just as well as fresh ones?  When I tried freezing eggs at home, I gave the frozen eggs the ultimate test – whipping egg whites into a meringue.  The defrosted egg whites worked just as well as fresh ones;  I was sold!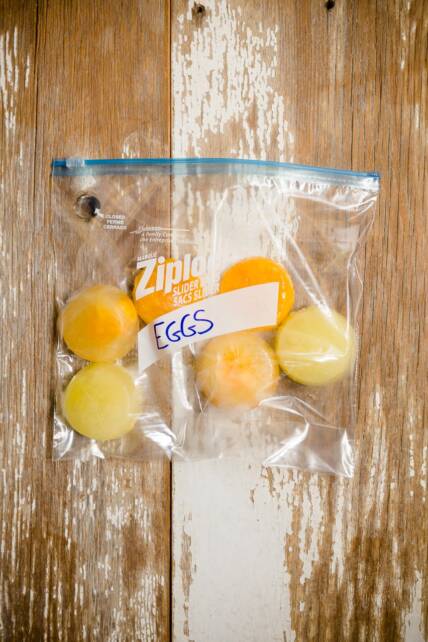 If you've tried this recipe, please RATE THE RECIPE and leave a comment below!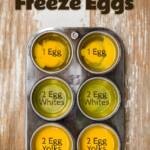 How to Freeze Eggs
Ingredients
Eggs

whole eggs that have been cracked, only egg yolks, or only egg whites

pinch

of salt per every two egg yolks if using only egg yolks and you plan to use the yolks in a savory recipe

3/4

teaspoon

sugar per every two egg yolks if using only egg yolks and you plan to use the yolks in a sweet recipe
Instructions
Place eggs into the wells of a cupcake tin (each well can hold one whole egg, two egg whites, or two egg yolks).

If you are using whole eggs or egg yolks, use a toothpick to break the yolk up a little bit.

According to

Incredible Egg

, if you are using only egg yolks, the yolks will thicken or gel when frozen. To prevent this, stir in either salt or sugar prior to freezing.

Freeze filled cupcake tin overnight.

To remove frozen eggs, rest tin in warm water for a few seconds. Warning: The eggs defrost really quickly, so don't leave them in the water any longer than necessary.

Pop the eggs out of the tin and store them in a freezer-safe bag in the freezer. The eggs can be stored in the freezer for up to a year.

When ready to use, defrost in the refrigerator or in a bowl resting in warm water for about 10 minutes.

Use as you would any other eggs.