Making cupcakes is so fun once you know how. Anyone can make them – even if you have never baked before. Here's everything you need to know to get started making cupcakes, including a recipe for perfect vanilla cupcakes.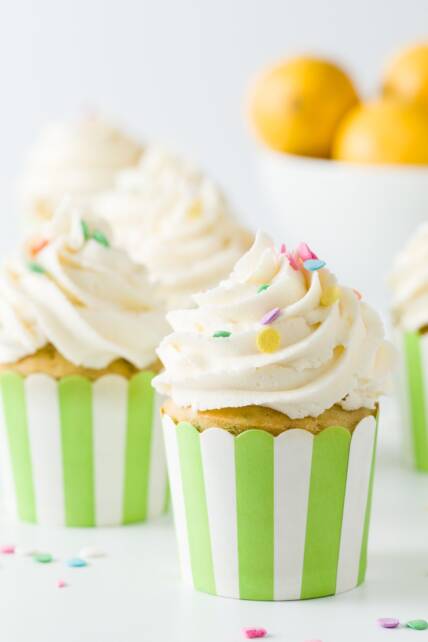 What Are Cupcakes?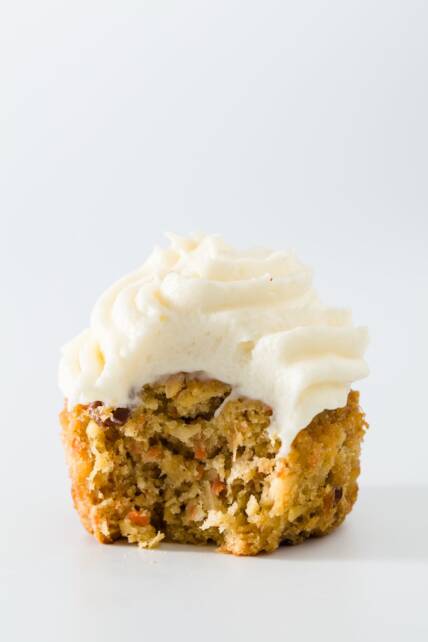 Cupcakes are mini cakes topped with frosting made in small baking cups or paper cupcake liners. They come in all different flavors and are always topped with frosting!
The difference between a cupcake and muffin depends on who you ask. You can read more in my post on muffins vs. cupcakes, but some of the basic differences are:
1. Cupcakes have frosting. Muffins do not.
2. When the fat, sugar, and egg to flour ratio in a recipe reaches double that of a muffin, you create a more open crumb and a sweeter end product – a cupcake.
3. The cupcake has a finer crumb while the muffin has a bigger/coarser crumb.
4. Muffins have more of a domed top than cupcakes, often overflowing out of their wrappers.
What Supplies Do You Need to Make Cupcakes?
Aside from the recipe ingredients and an oven, it's helpful to have the following when baking cupcakes:
Mixing bowls (If you don't have a set of mixing bowls, you can use any large bowl.)
Measuring cups and spoons or a food scale. Most American recipes are written using measuring cups and spoons, but if you are following a recipe written outside of the United States, you'll need a scale.
A muffin tin (Any muffin tin will do. In fact you don't even need a muffin tin if you use baking cups instead of cupcake liners; see the note below.)
Cupcake liners (Cupcakes are never baked directly in a muffin tin. They are always baked in cupcake liners. You can also use baking cups which stand up on their own. If you use baking cups, you'll need a cookie sheet instead of a muffin tin.)
It's also really nice to have an electric mixer, especially if you plan to make homemade frosting. Stand mixers like those made by KitchenAid, are the easiest to use, but you can buy an electric hand mixer for about thirty dollars if you are just getting started.
What Are Popular Cupcake Flavors?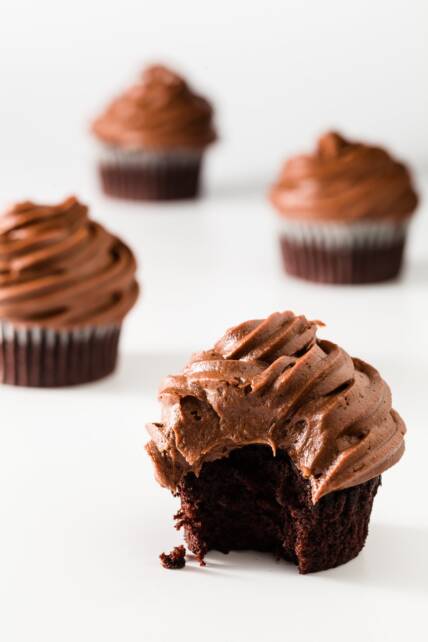 The most common cupcake flavors are vanilla, chocolate, and red velvet cupcakes. But, the sky is the limit when in comes to cupcake flavors! Try carrot cake cupcakes, strawberry cupcakes, banana cupcakes, or angel food cupcakes for some fun varieties.
What Are Popular Frosting Flavors?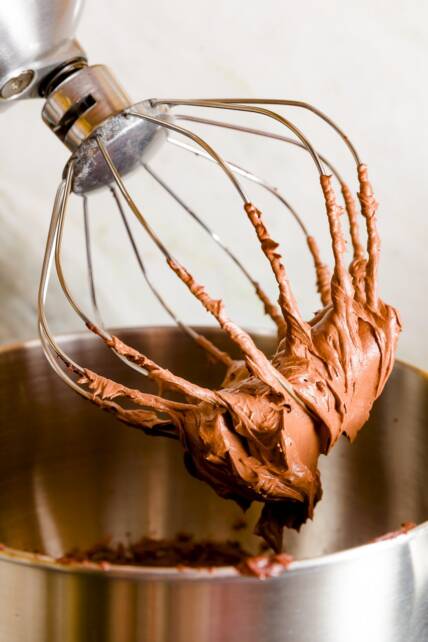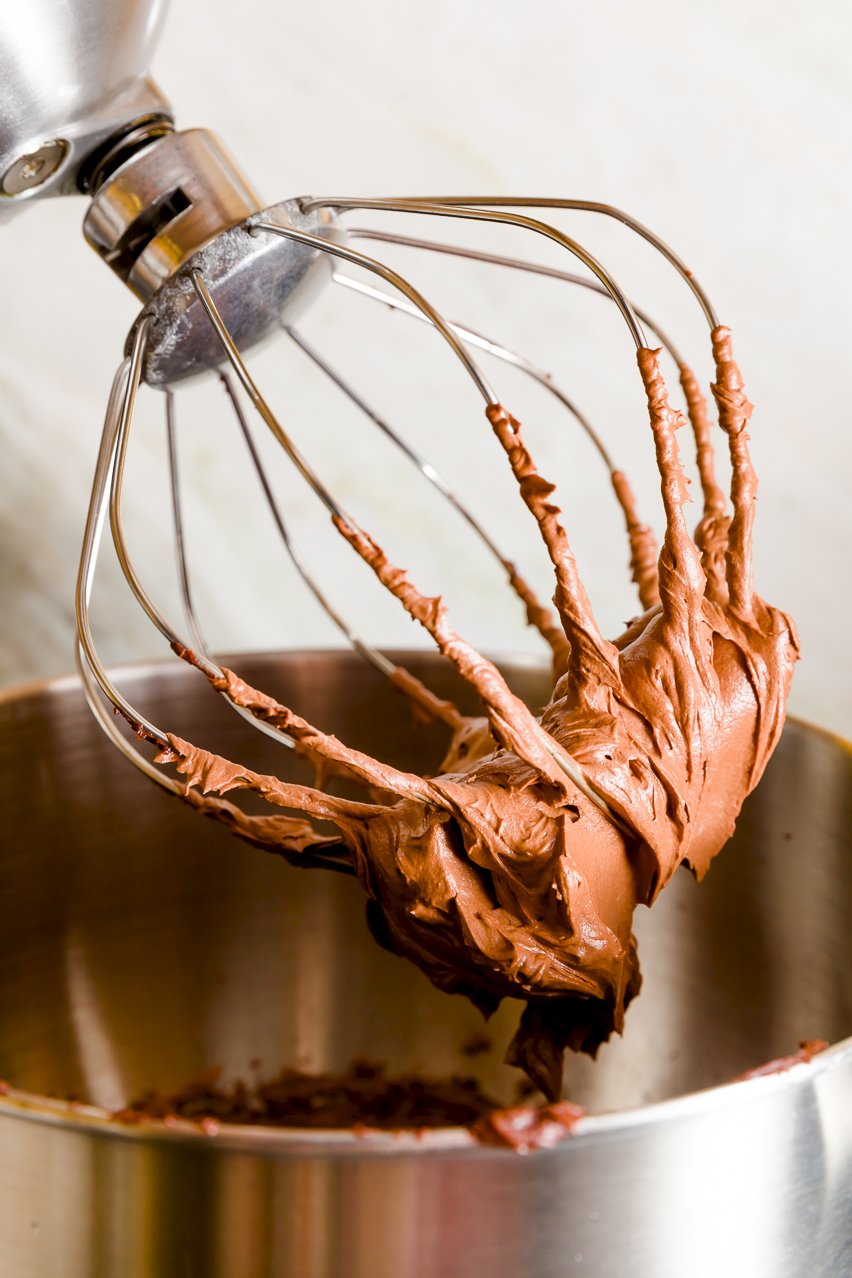 The most common frosting flavors are vanilla frosting and chocolate frosting. In the United States, most people make American buttercream frosting. American buttercream is the easiest to make and uses just butter, powdered sugar, and flavoring.
If you like a fluffy, less buttery frosting and are willing to put in a little more effort, try a Swiss, French, or Italian buttercream frosting.
It is also totally acceptable to top cupcakes with ganache (a chocolate glaze) or whipped cream.
How to Make Cupcakes
To make cupcakes, you can either use a cake mix or make cupcakes from scratch. I always recommend baking from scratch for the best results.
First, look through the recipe and gather the ingredients you need. Measure them all out in advance to make sure that you have everything you need. This is called mise en place.
Typically, recipes call for all ingredients to be at room temperature, so make sure to plan a little bit in advance to give your butter, eggs, and and dairy in the recipe time to warm up. (Tip: If you forget to warm the butter in advance, you can warm it in the microwave for about ten seconds until your finger can easily make a dent in it, but it isn't mushy.)
Follow the recipe instructions exactly for the best results. Once you get better at making cupcakes, you can experiment with making small changes.
Here are some recipe terms you should know:
Cream the butter and sugar – This means to mix the butter and sugar together until they become light and fluffy. If you are using an electric mixer, do this on high speed for about three minutes.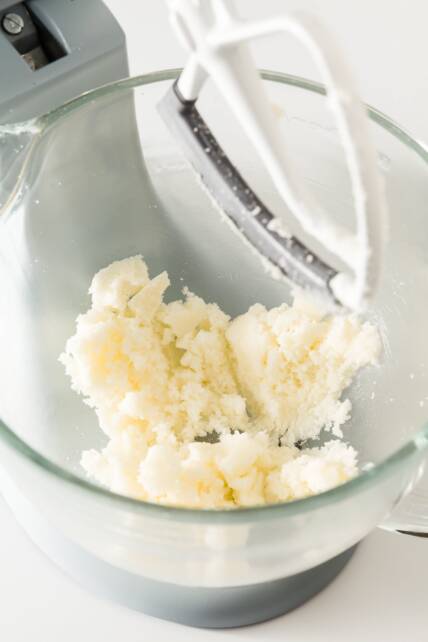 Whisk together – This means to use the whisk attachment on your electric mixer or to simply use a whisk. If you don't own a whisk, you can also use a fork to whisk. The goal of whisking wet ingredients like eggs is to incorporate air into them. For mixtures of wet and/or dry ingredients, whisking makes sure they are fully combined and evenly distributed.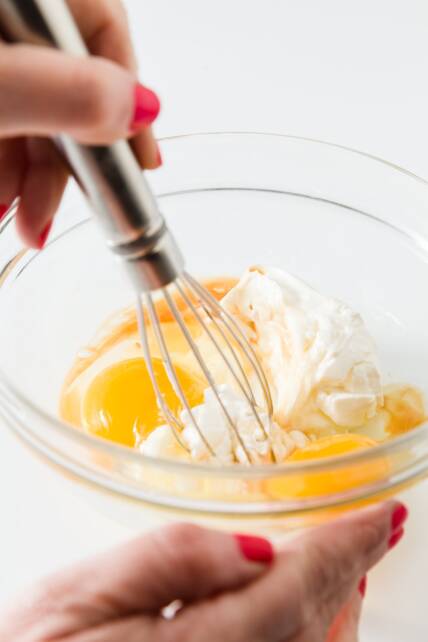 Sift together – To sift ingredients, you can either use a sifter or a sieve. The goal of sifting is to remove any clumps in your dry ingredients. If your ingredients are nice and smooth, you may be able to skip this step in a recipe.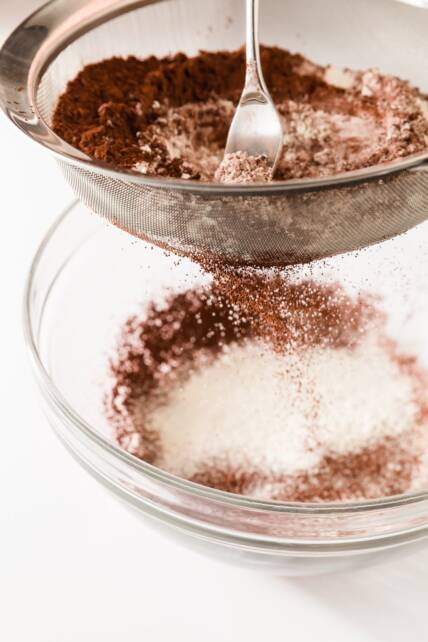 Mix until just combined – If the recipe says to mix until just combined, do exactly as it says. Overmixing the batter can cause the cupcakes to come out rubbery.
Fold in – When a recipe says to fold in ingredients, carefully dump the ingredients on top of your batter. Then, reach your spatula under the batter and fold it gently over the ingredients on top. Repeat until the new ingredients are fully integrated into the batter.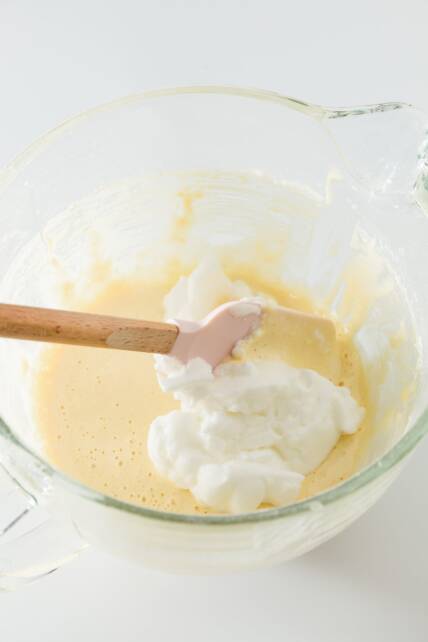 How to Fill Cupcake Liners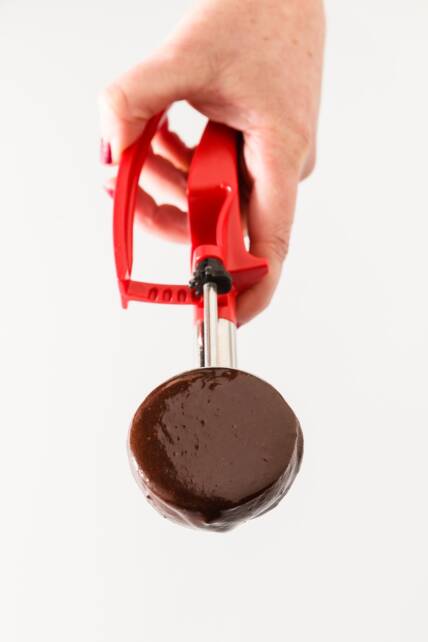 Using an ice cream scoop with a lever (otherwise known as a disher) to push to batter out is the easiest way to fill cupcake liners. It works great! Whatever you have on hand is great, but if you want to buy some special dishers for the task, I recommend:
Get more details in my post about how to fill cupcake liners.
How High To Fill Cupcake Liners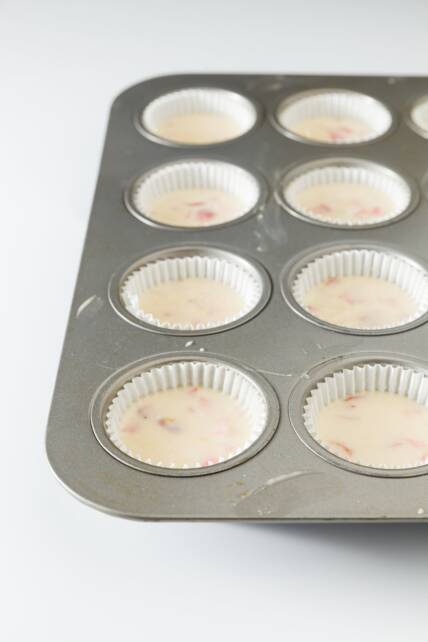 This varies by cupcake recipe. I STRONGLY recommend baking a test cupcake if you are trying a new recipe.
Fill your test cupcake liners halfway and see how high the cupcake rises. Some recipes don't rise at all and others will double in size.
How to Tell When Cupcakes Are Done
There are two main ways to test cupcakes for doneness. One is the toothpick test. Stick a toothpick into a cupcake. If it comes out dry, the cupcake is done. If it is still wet, return the cupcake tin to the oven for another five minutes and test again.
The second way to tell is simply to touch a cupcake and see if it springs back.
Once the the cupcakes are done, remove them from the cupcake tins as soon as you can touch them and let them cool on a cooling rack or on your counter.
How to Decorate Cupcakes
The classic way to decorate cupcakes is with a frosting swirl.
The easiest way to achieve the perfect cupcake swirl is to use a 1M tip in a piping bag or a sandwich bag with a hole cut on its end.
Fill the bag about 2/3 of the way with frosting and apply light pressure as you make a swirl from the inside to the outside of a cupcake.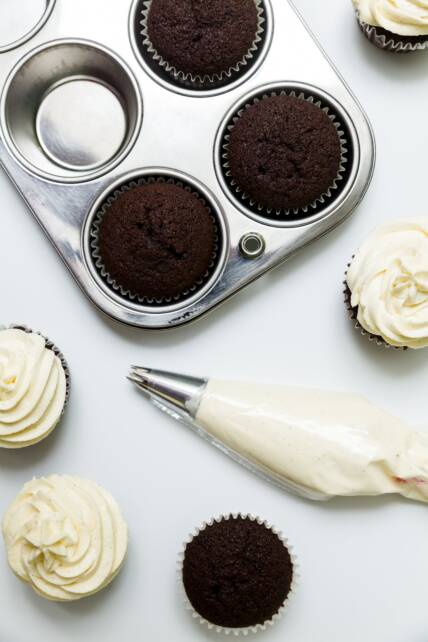 You can make cute cupcakes without piping, though! You can always spread frosting on a cupcake and then use a cute topping to make it look nice. Try decorating with:
sprinkles
berries
nuts
chocolate chips
big pieces of candy
small cookies
melon balls
How To Store Cupcakes
For food safety reasons, cupcakes frosted with whipped cream, buttercream, cream cheese, or ganache frostings should be stored in the refrigerator and brought to room temperature before serving.
I always keep whipped cream and ganache in the fridge, but I often keep my buttercream- and cream cheese-frosted cupcakes in a sealed container on the counter – and I haven't gotten sick yet. But, don't say that I told you do that.
How Long Do Cupcakes Last For
Cupcakes are usually all eaten before they go bad! But, if you can't eat all of them in one sitting, cupcakes last about 3 days on the counter, up to a week in the refrigerator, and several months in the freezer.
Can You Bake a Cake Recipe Into a Cupcake Recipe?
You don't need a cupcake recipe to bake cupcakes. You can use any cake recipe you like.
Put the batter in cupcake liners and reduce the baking time. Typically, cupcakes bake for 20 minutes at 350 degrees Fahrenheit. However, if you are not sure, you should monitor your bake closely.
Vanilla Cupcake Recipe
To get you started on your cupcake journey, try my very best vanilla cupcakes!
Best Vanilla Cupcake Recipe
This is the best vanilla cupcake you will ever have!
Ingredients
1

cup

granulated sugar

1

vanilla bean

1 3/4

cups

cake flour, not self-rising

1 1/2

teaspoons

baking powder

1/2

teaspoon

baking soda

1/2

teaspoon

salt

1/4

cup

unsalted butter

room temperature

2

large eggs

room temperature

1/3

cup

full-fat sour cream

1/4

cup

canola oil

you can also use vegetable oil

1

tablespoon

vanilla extract

use pure, not imitation

2/3

cup

whole milk

room temperature
Instructions
Preheat oven to 350 F (175 C).

In a small bowl, combine sugar and seeds from the vanilla bean. (For those of you who are new to using vanilla beans, watch the video in this post to see how it's done.)

Using the back of a spoon, move around the bowl and apply pressure to break up any clumps of seeds and to better infuse the vanilla flavor into the sugar. Set aside.

In a medium-sized mixing bowl or bowl of a stand mixer, mix together cake flour, baking powder, baking soda, and salt.

Add the vanilla bean sugar and mix until well combined.

Add butter and mix on medium-low speed for three minutes. Because there is so little butter, you'll end up with a very fine crumb texture.

In a small mixing bowl, whisk together eggs, sour cream, oil, and vanilla extract until smooth.

Add the egg mixture to the flour mixture and beat on medium speed until just combined.

Slowly add milk and mix on low speed until just combined. The batter will be liquid. (Don't worry, you didn't do anything wrong. It's supposed to be that way.)

Fill cupcake liners just over 1/2 full.

Bake for 14 minutes and then test to see if they are done. They are done when a toothpick comes out without wet batter stuck to it. The cupcakes should appear white with specks of vanilla bean. They should not turn a golden brown. If they are not done, test again in two minutes. If they are still not done, test again in another two minutes.

When the cupcakes are done, remove them immediately from the tins and leave them on a cooling rack (or just on your counter if you don't own a cooling rack) to cool.
Notes
Use a vanilla bean for the best vanilla flavor.
Use cake flour for a lighter crumb.
Be careful not to over-mix the batter.
Use room temperature ingredients - everything will mix together more smoothly that way.
Because everyone's oven is just a bit different and your liners may be a slightly different size than mine, I highly recommend that you bake a test cupcake before baking your whole batch of vanilla cupcakes. Read my FAQ on filling cupcake liners to learn how to do a test cupcake and why it's useful.
Nutrition
Nutrition Facts
Best Vanilla Cupcake Recipe
Amount Per Serving
Calories 180
Calories from Fat 72
% Daily Value*
Fat 8g12%
Cholesterol 31mg10%
Sodium 124mg5%
Potassium 79mg2%
Carbohydrates 23g8%
Protein 2g4%
Vitamin A 165IU3%
Calcium 39mg4%
Iron 0.3mg2%
* Percent Daily Values are based on a 2000 calorie diet.