Ten Must-Try Filled Cupcake Ideas
Published , Last updated by
Stef
Disclosure: As an Amazon Associate, I earn from qualifying purchases.
Filled cupcakes are extra special because of the hidden surprise inside! Here are some great fillings to try and tips on the best techniques for filling cupcakes.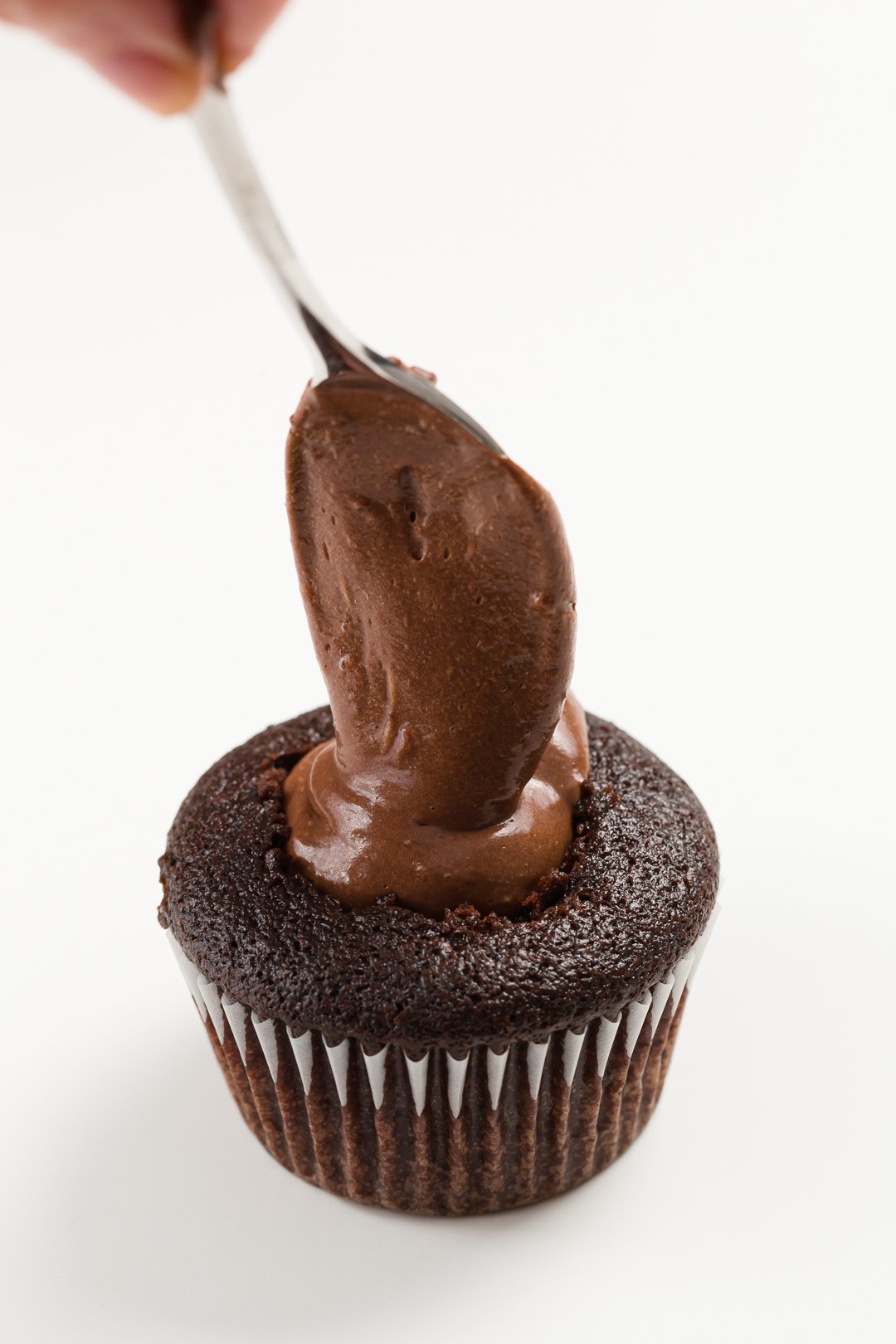 Tips for Making Filled Cupcakes
I've used three different methods to make filled cupcakes.
Use a Knife to Create Holes
Use a small paring knife to cut a cone out of the center of each cupcake. Be sure not to go all the way through to the bottom of the cupcake.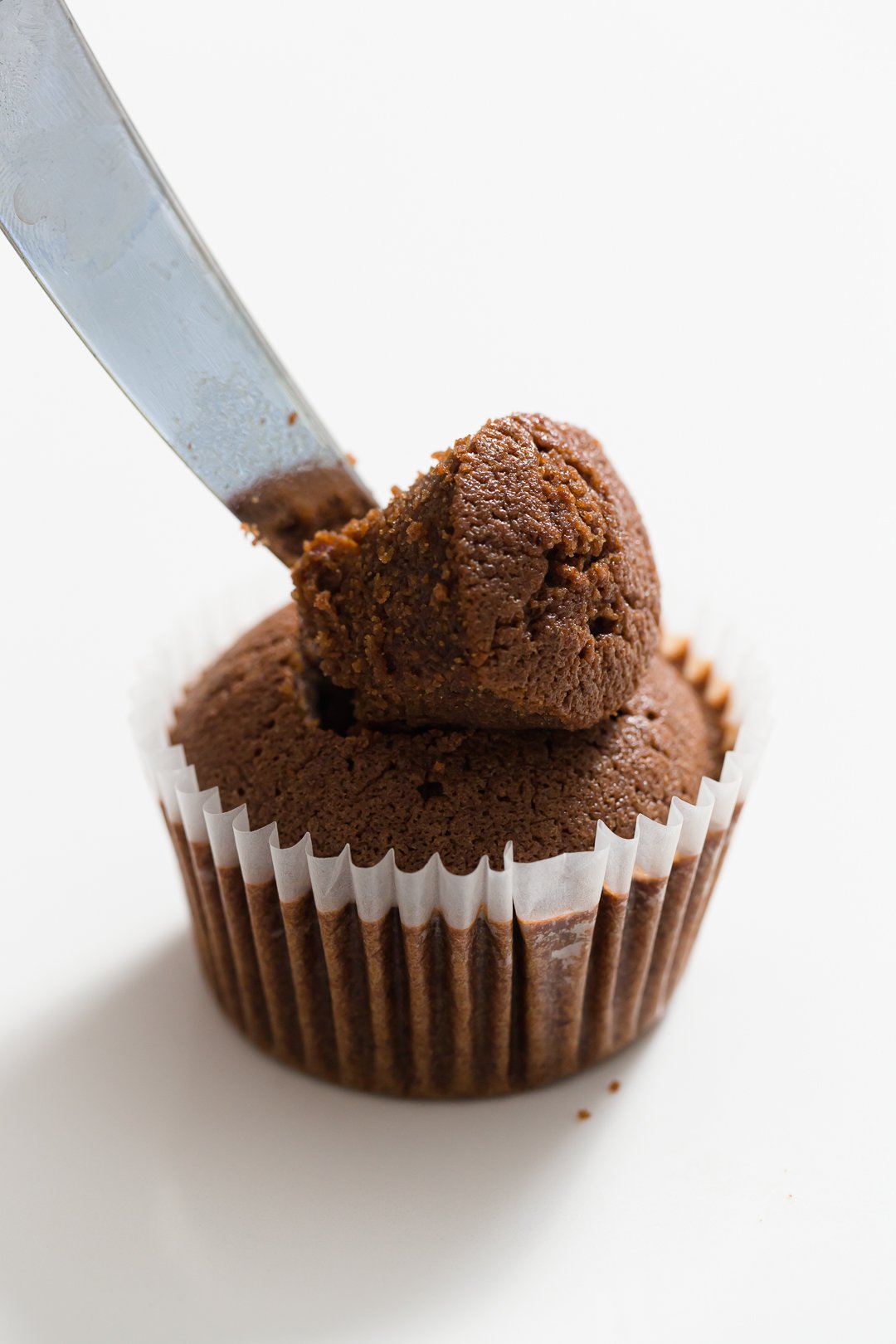 Fill cupcakes with your favorite filling using a spoon, scoop, or piping bag.
Replace the piece you removed and frost over it. Or, if you want more filling, eat the piece you removed and pipe directly over the hole, as shown below.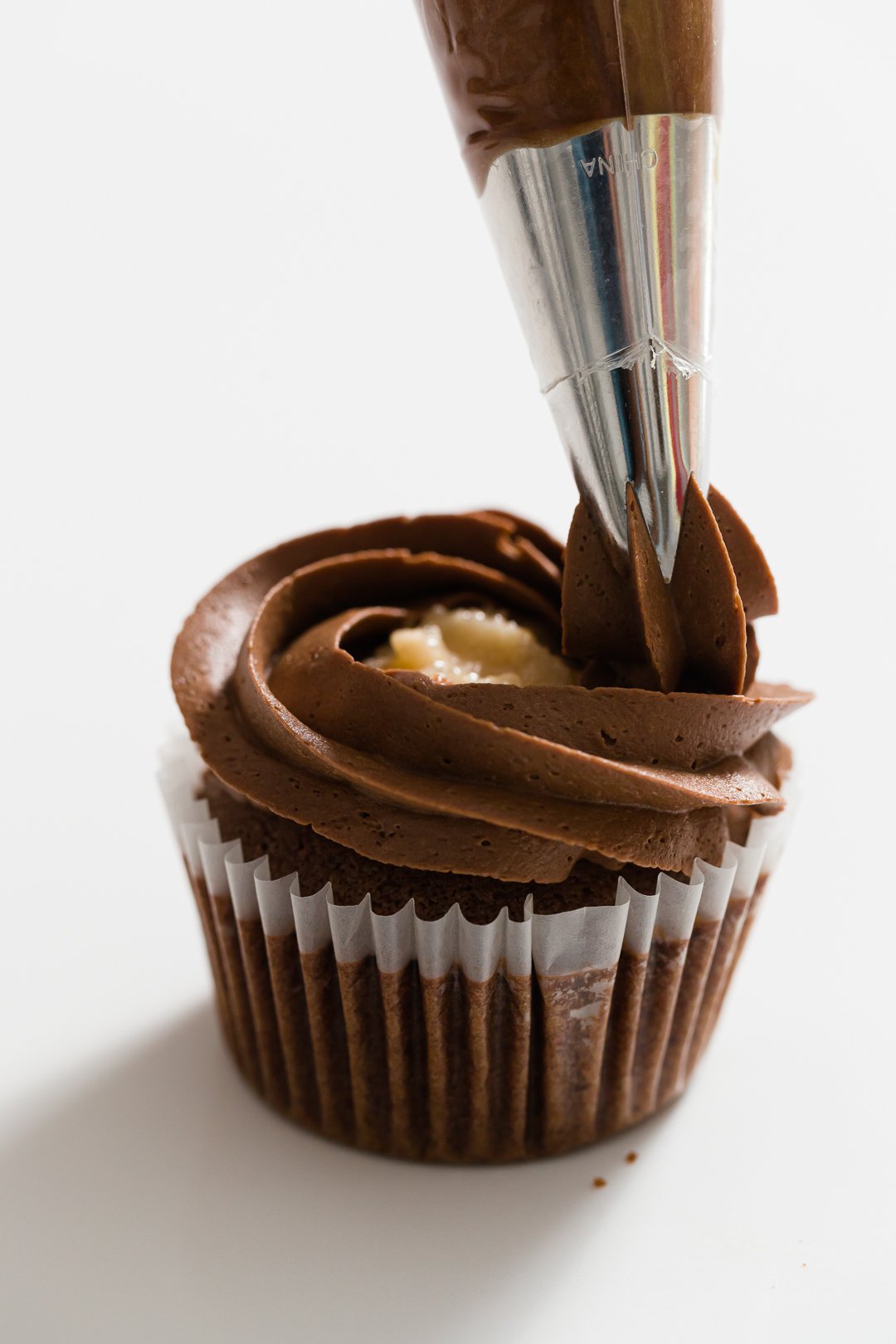 Fill Using a Piping Bag
Fill a piping bag with your filling, stick the tip into the center of the cupcake, and fill. This method only works with light, airy cupcakes like angel food cupcakes. If your cupcake is too dense, you'll end up with a filling mess all over the place.
Remove Cores Using a Cupcake Corer
Use a cupcake corer [paid link] instead of a knife to make holes in the cupcakes. It's a fun little gadget that speeds things up a little bit if you are filling a lot of cupcakes at once or if you want to involve younger kitchen helpers in your baking.
Stay Connected!
Join my mailing list - and receive a free eBook!