Caramel icing takes time, but it's totally worth the effort. Icing has been made like this for generations because it's the best!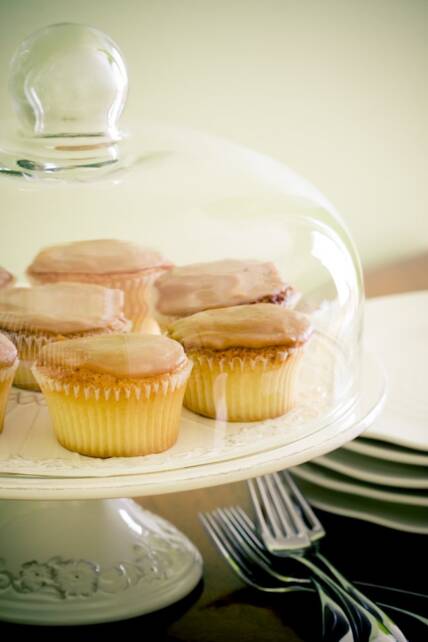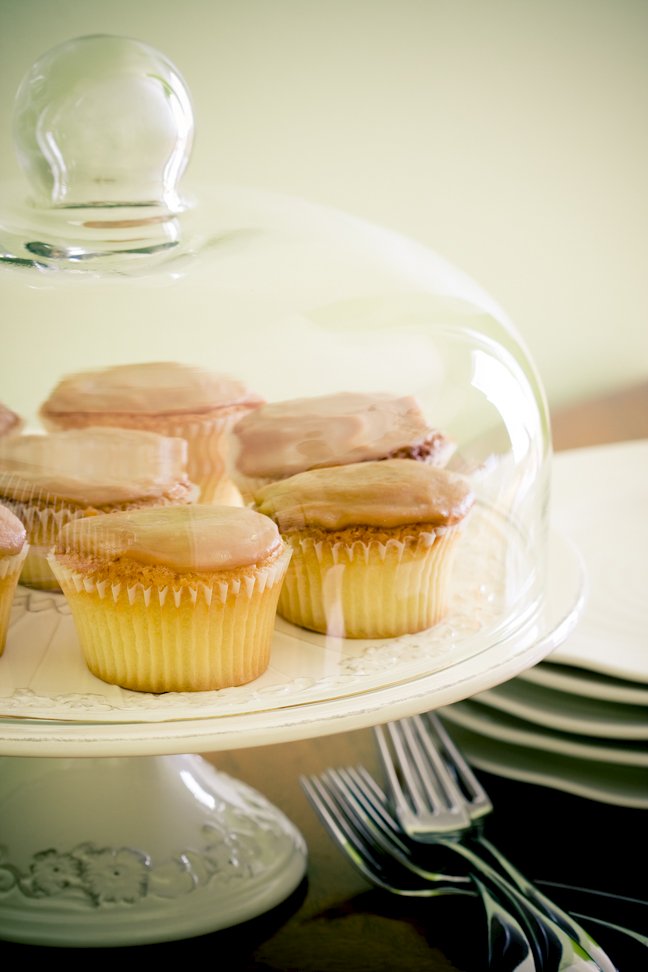 A true caramel icing, I've learned, takes time.
As you stand stirring the saucepan of caramel icing in the making, you'll have an unusual moment of quiet – a chance to come up with ideas even better than your shower-time epiphanies.
But, if you're like me, thirty minutes of slow, repetitive stirring motion will hypnotize you.
You'll soon find yourself simply staring into the sweet confection, monitoring the reading on your candy thermometer as it crawls up and observing the thickening caramel with wide eyed wonder.
You might hear about caramel icing shortcuts, but there is a reason that Southern women have been making their caramel icing using two spoons (one for the saucepan and one for the cast iron skillet) for generations.  This caramel icing may be the best you've ever tried, so be thankful that it takes so long to make (if it didn't, you'd be eating it way too often).
What's the Difference Between Icing and Frosting?
The lines are somewhat blurred between frosting and icing (sometimes are terms are used interchangeably), but typically an icing is considered a topping that is hard and flat while a frosting has height and is light and fluffy.
Do You Need a Candy Thermometer to Make Caramel Icing?
I've tried so many times to eyeball doneness when making caramel icing and it never works perfectly. It is very important to use a candy thermometer! The caramel is done when it reaches the soft ball stage (about 235 F).
If you don't have a candy thermometer, you can test by dropping a small amount of caramel into water to see if it forms a soft ball (hence the name). However, it's easy to miss the correct moment to do the test so I strongly recommend the thermometer.
Does This Recipe Use White or Brown Sugar?
This classic Southern caramel icing using white sugar. Brown sugar icing is called penuche. If you love the taste of brown sugar, my brown sugar icing is great recipe to try (and, it's easier than this one!).
Can This Icing Be Made Ahead and Refrigerated?
In order to spread caramel icing on cake or cupcakes, it needs to be warm. If you are making it ahead of time, you can leave it at room temperature until ready to use (I would leave it out for several days, but I'm not a food saftey specialist). Then, warm on low heat in saucepan, stirring until smooth before using.
What is an Easy Way to Make Caramel Icing?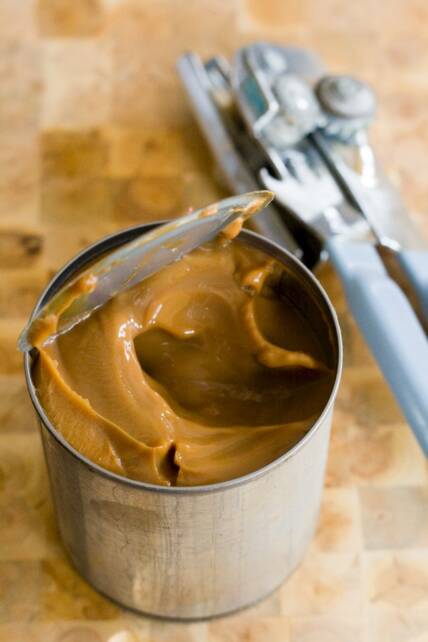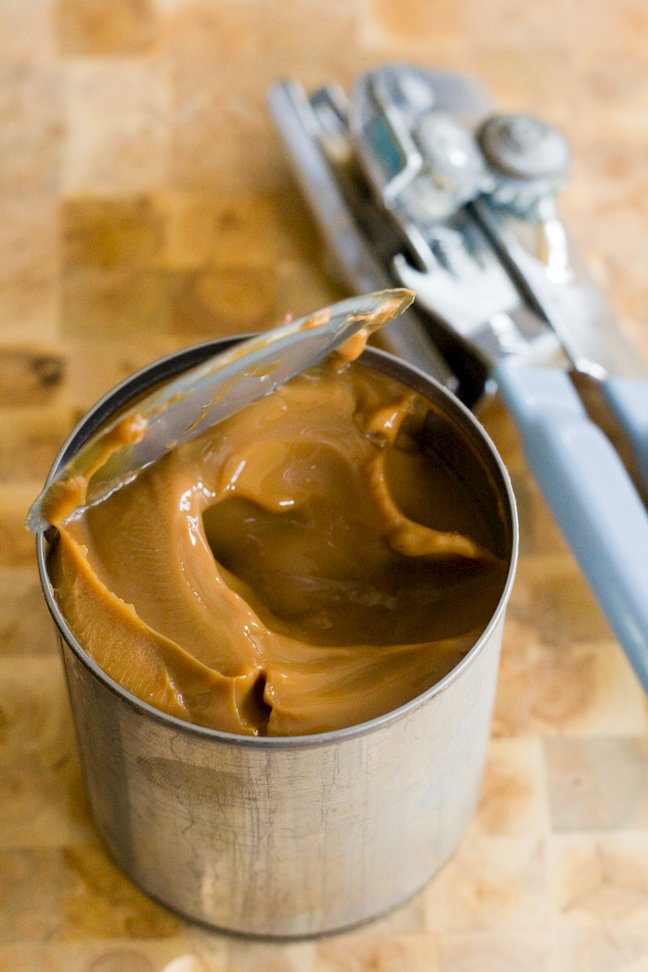 If you are looking for the easiest possible way to make caramel icing, I suggest you try using dulce de leche. Dulce de leche is a magical caramel-like spread that can be made simply by putting a can of sweetened condensed milk in a slow cooker!
What are the Best Desserts to Put Caramel Icing On?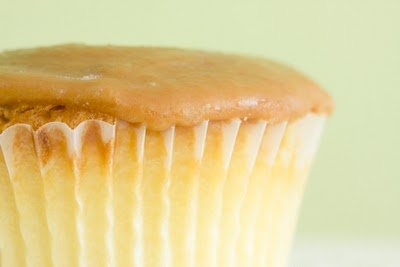 I love using this caramel icing on my caramel cake cupcakes. It is also amazing on vanilla cupcakes or chocolate cupcakes!
Caramel Icing
An authentic caramel icing with no short cut to great flavor.
Ingredients
2 1/2

cups

sugar

1/2

cup

unsalted butter

the original recipe called for margarine, but I only use butter

3/4

cup

evaporated milk

1/2

teaspoon

vanilla extract
Instructions
In a medium-sized saucepan over medium heat, mix butter, evaporated milk and two cups of sugar.

Heat and stir until sugar dissolves. Do not allow to come to a boil.

Once sugar dissolves, reduce heat to low.

In a small cast iron skillet on medium-low heat, melt half cup of sugar – stirring constantly until liquid and brown

Stir constantly.

Keep stirring until liquid dissolves.

Pour the browned sugar into the saucepan and quickly stir to incorporate.

Stir regularly until the liquid reaches the soft ball stage. It's easiest to check for the soft ball stage with a candy thermometer (the caramel should be about 235 F). If you don't have a candy thermometer, you can test by dropping a small amount of caramel into water to see if it forms a soft ball (hence the name). It may take up to thirty minutes to reach the soft ball stage. Here's where the patience kicks in. Resist the temptation to turn up the heat because the caramel can easily burn.

Let cool slightly. If you wait too long, the caramel will become difficult to spread.

Mix in vanilla.

Spread on caramel cake cupcakes (or anything).
Notes
I got the caramel icing recipe from
My Yellow Bluff
.  I looked at many, many recipes and this one struck me as the most authentic.  I am reprinting it here with a bit more detail and my notes.
Nutrition
Nutrition Facts
Caramel Icing
Amount Per Serving
Calories 125
Calories from Fat 36
% Daily Value*
Total Fat 4g 6%
Cholesterol 12mg 4%
Sodium 9mg 0%
Potassium 24mg 1%
Total Carbohydrates 21g 7%
* Percent Daily Values are based on a 2000 calorie diet.
If you are looking for a a super easy caramel recipe, you might want to try my dulce de leche in a crockpot. It doesn't get much easier than that recipe and it's still really really tasty!