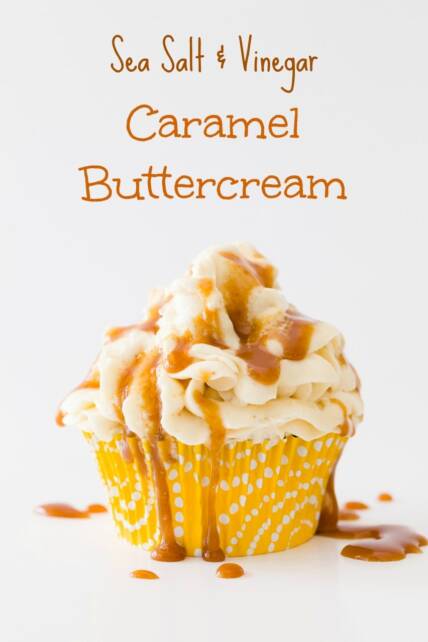 In all the years of writing this blog, I've only created a single food trend: pumpkin pie frosting made from pumpkin pie.  I was the first person to ever make it and I've since seen it on countless blogs – so many that people no longer know to attribute it to me.  When a trend becomes a trend, it can be hard to trace its origin.
One of my favorite trends right now is sour foods – sour beers, pickling things, and Korean fermented foods like kimchi.  Americans have toyed with sour flavors – think ultra-sour kid's candies, yogurt, some popular potato chip varieties, the occasional sour cream dollop, or sourdough bread – but as a whole, sour has been an under-explored flavor in the American palate until recently.
On my trip to Nashville, I became hooked on two of Olive and Sinclair's creations that use sour flavors to augment the sweetness of more traditional desserts.  One was their sea salt and vinegar caramels (the inspiration for this post and a must-try treat) and the other was their buttermilk white chocolate bar (more on that soon).  I wanted to share ways that you can hijack these ideas in your home kitchen outside of simply buying the candy (which you should totally do!).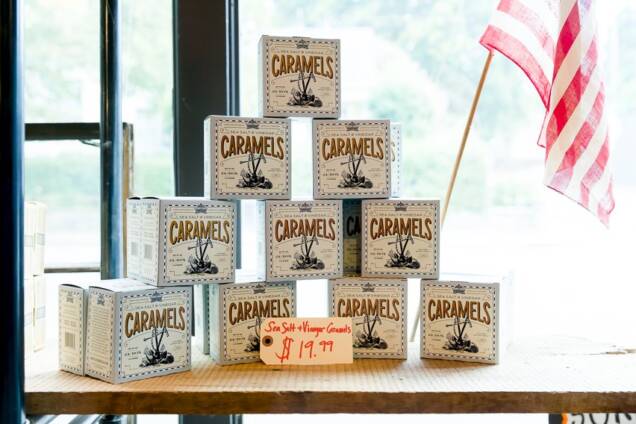 I took the concept of the sea salt and vinegar caramels and turned it into a spectacular buttercream frosting that tastes like classic salted caramel but leaves your mouth with a surprisingly balanced sour note.
A few people to whom I mentioned this frosting concept seemed a bit grossed out by the sea salt and vinegar combination.  I get it.  I was turned off when I poured the vinegar into the caramel.  The strong smell from the bottle got me more than a little scared.  In the end, as you'll see in my recipe footnote, I actually wish that I had added even more vinegar than I did.  Once it mixes into the caramel, which then mixes into the buttercream frosting, the vinegar flavor ends up being very subtle – just a fun added complexity.  You don't even need to tell people it's there unless they are the type of folks who love food trends; then, tell them all about it so your cool points can go up.
If you've tried this recipe, please RATE THE RECIPE and leave a comment below!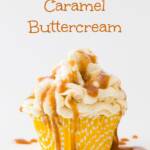 Sea Salt and Vinegar Caramel Buttercream Frosting
Ingredients
Sea Salt and Vinegar Caramel Sauce Ingredients
1/2

cup

sugar

3

tablespoons

unsalted butter

cut into 3 pieces

1/4

cup

evaporated milk

heavy whipping cream may also be used

3/4

teaspoon

sea salt

1 1/2

teaspoons

vinegar
Buttercream Ingredients
1

cup

unsalted butter

room temperature

2

tablespoons

caramel sauce

from above

2

cups

powdered sugar
Instructions
Sea Salt and Vinegar Caramel Sauce Instructions
In a medium saucepan on medium heat, heat sugar, stirring constantly until it is all melted, about 5 minutes.

Immediately add the butter and stir until butter is completely melted, 2-3 minutes.

Slowly add the evaporated milk. The mixture will rapidly bubble when you do this, so be careful. Boil for one minute without stirring.

Remove from heat and stir in sea salt and vinegar.

Cool until it's not too hot to touch, but not quite room temperature. You want the caramel to be a little runny.
Buttercream Instructions
Beat butter on high speed in a stand mixer until light and fluffy, about 3 minutes.

Mix in caramel sauce until fully combined.

Mix in powered sugar a little bit at a time until fully combined.

Spread or pipe on cupcakes, cake, or cookies.
Recipe Notes
If you want to try a bolder vinegar flavor, you can up the vinegar amount to 2 or 2 1/2 teaspoons.
You will have a little leftover caramel. This is a good thing. Eat it!
If you want to make just a basic salted caramel buttercream, you can use this recipe without the vinegar.