Dulce De Leche Frosting
Disclosure: As an Amazon Associate, I earn from qualifying purchases.
Maybe you are new to dulce de leche, or maybe you spread it over everything like peanut butter and always have an open can in the refrigerator. Either way, this dulce de leche frosting is for you!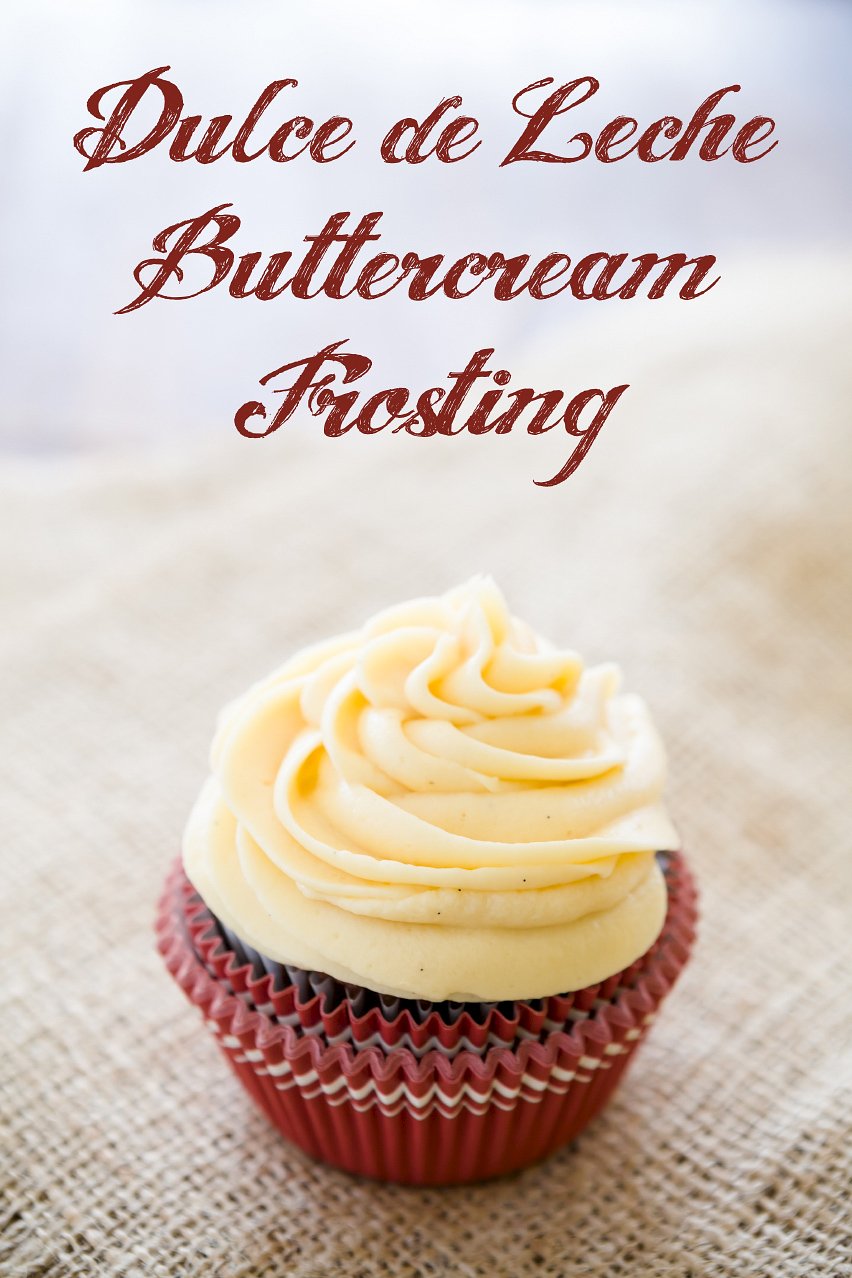 After a bit of trial and error, I found a recipe that pairs the light, silky texture of good buttercream frosting with the dark but delicate caramel notes of dulce de leche. If it's sitting on top of a plain chocolate or vanilla cupcake, it will knock your taste buds off your tongue with powerful flavors of caramelized sugar. But if you use it to top your favorite spice cake or pumpkin spice muffin, you will be amazed at how the flavors just melt into the background, supporting but not overwhelming the other tastes.
Background
For those of you who are squinting and thinking, "Wait, what is dulce de leche, anyway," I'll clue you in on one of the tastiest, easiest-to-make sauces in the world.
Dulce de leche is a sweet sauce that is used throughout Latin America as a spread for toast, a sweetener for coffee, and also as an ingredient in cakes, tarts, and candies. If you cook it just a little, it is a thin syrup that can be used to pour over ice cream or anywhere else you would use caramel. If you cook it down more, it turns into a thick, rich milk preserve that can be spread like apple butter.
One of the great things about dulce de leche is that its flavor profile is a bit more mild than its more popular cousin, caramel.
Dulce de Leche the Easy Way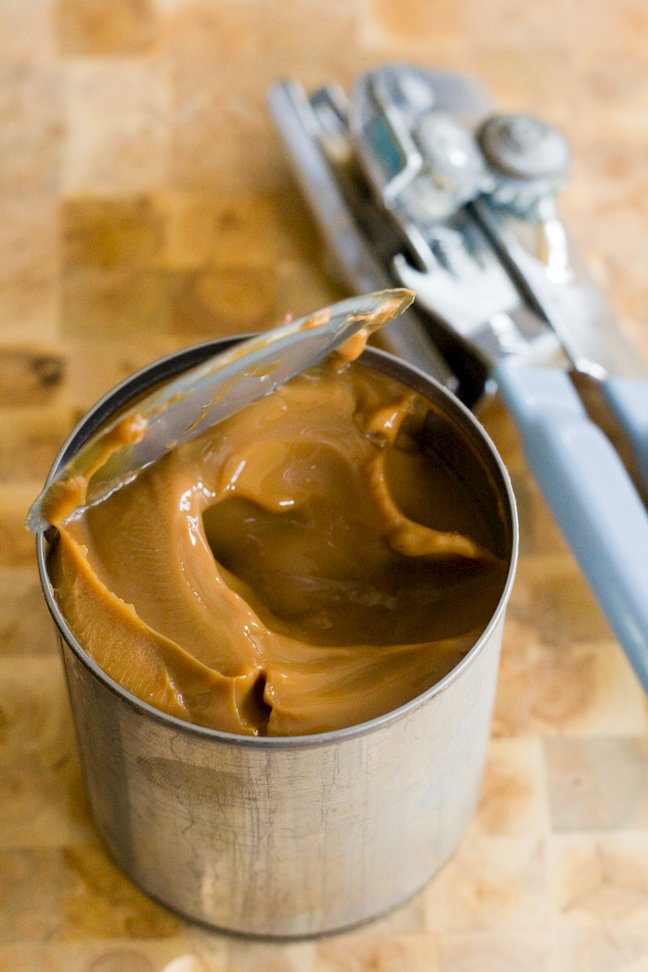 The oldest and most traditional way to make dulce de leche is to mix milk, sugar, and a dash of vanilla and cook it over a low flame for a very long time, whisking periodically to make sure it cooks evenly. The much easier way is slow cooker dulce de leche, where all you do is simmer a can of condensed milk for a few hours in (you guessed it!) a slow cooker. But the easiest way? Ask the nice people at Amazon to send you a can of Nestle La Lechera [paid link], or just pick one up in an international grocery store.
Best Cupcakes to Frost
If you aren't feeling very adventurous, there's nothing wrong with picking an easy chocolate or vanilla recipe to start with. A few years ago, I spent a lot of time working with 50 test bakers to scientifically determine what recipe would produce the best vanilla cupcakes. We wound up with a light, fluffy cupcake with a powerful vanilla flavor, and I think this dulce de leche frosting would taste just perfect on top of one of those.
Depending on your taste, though, you might find that the dulce de leche frosting overwhelms such a light cake. In that case, you'll be happy to know that I followed up my vanilla cupcake test with one a couple years later that did the same thing for chocolate! Fifty of the most amazing home bakers in the world labored over hot stoves to bring you the world's best chocolate cupcakes. So if you love dulce de leche frosting but find it a bit rich, maybe pairing it with a light, moist, fluffy chocolate cupcake is the way to go.
Fall and winter flavors also pair really well with this frosting. While my vanilla frosting always works well, this dulce de leche frosting gives those treats an extra punch. Try it with any of my favorite fall cupcakes or gingerbread cupcakes for a real treat.
Save a Ruined Cupcake
Better yet, after you have perfected an amazing cupcake recipe, don't top it with this dulce de leche frosting. Your tasters will spend so much time oohing and aahing over the frosting that they won't even notice the cake you worked so hard on. Save this sweet, salty, smooth dulce de leche frosting for a cupcake gone bad–one that's too dry or ugly, or one where the batter overflowed in the oven. With a simple swirl, your cupcake will be redeemed. Isn't cupcake magic fun?
What If the Flavor Is Too Weak?
Some of my wonderful, helpful readers have come to me worried that their dulce de leche frosting came out too mild to really taste the caramely goodness that I was promising. Since I would hate to see anyone suffer from a lack of caramel, I have some advice.
My recipe for dulce de leche frosting calls for a half cup of dulce de leche, but as I hinted at above, not all dulce de leches are created equal. (For more about this, read my earlier post What is Dulce de Leche?) Depending on how it is made, your dulce de leche can be as thin as golden syrup or as thick as strawberry jam. If you make this frosting and you find that you want more flavor, just use a dulce de leche that has cooked long enough to develop a richer flavor.
Dulce De Leche Frosting
This delicate, silky dulce de leche frosting is the perfect way to spruce up your favorite cupcake! It's a great match for all of your fall baking.
Ingredients
1

cup

unsalted butter

room temperature

2

cups

powdered sugar

1/2

teaspoon

salt

1/2

cup

dulce de leche

Pick your favorite style of dulce de leche: stovetop, slow cooker, or store-bought!
Instructions
In a medium-sized mixing bowl, beat butter on high speed for three minutes, until light and fluffy.

Mix in powdered sugar and salt until fully combined.

Mix in dulce de leche.

Spread or pipe on cooled cupcakes.
Nutrition
Serving:
2
tbsp
|
Calories:
250
kcal
|
Carbohydrates:
27.6
g
|
Protein:
0.8
g
|
Fat:
15.9
g
|
Saturated Fat:
10.1
g
|
Cholesterol:
44
mg
|
Sodium:
221
mg
|
Potassium:
5
mg
|
Sugar:
25.9
g
|
Calcium:
30
mg