Chocolate cream cheese frosting is a perfect topping for just about any flavor cupcake! It is smooth, creamy, and has as strong chocolate flavor!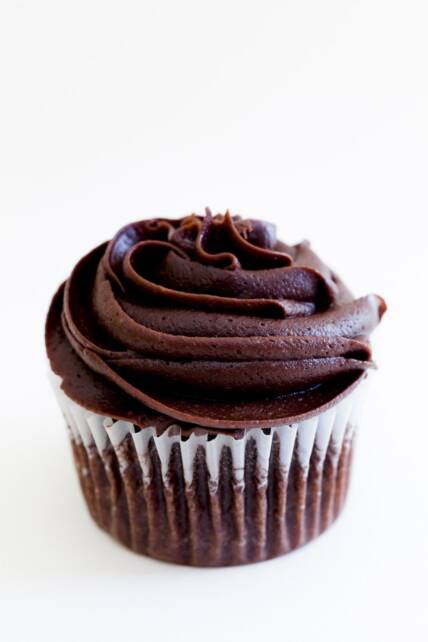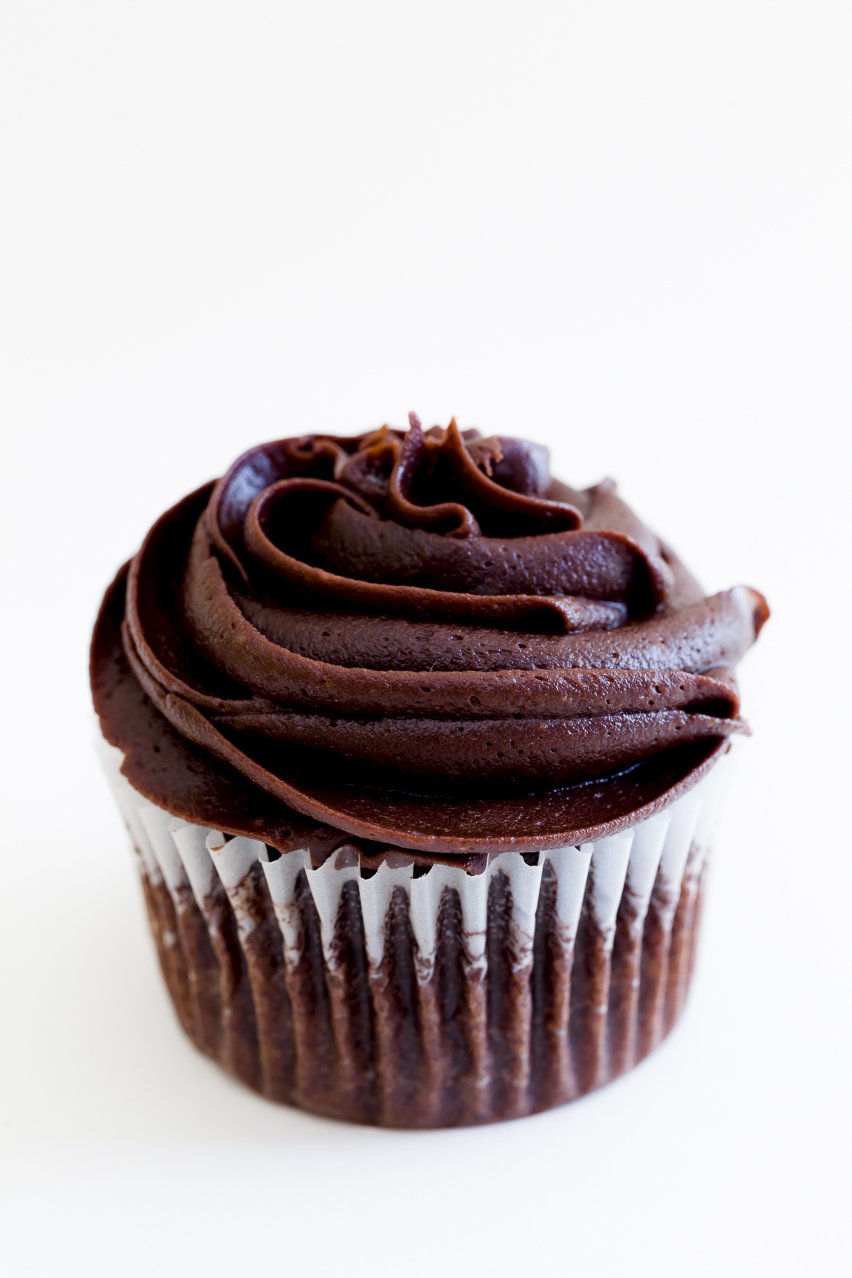 I don't like to play favorites with my recipes. I enjoy almost all of the cupcakes and frostings that I make. However, I will openly admit that my favorite frosting is chocolate cream cheese frosting.
The recipe is at the bottom of the page, but first I want to answer some of the most common questions that I get about this frosting.
Does This Frosting Need to Be Refrigerated?
As with a lot of food-safety questions, it depends on who you ask. The USDA considers frostings made with cream cheese to be unsafe if left unrefrigerated for more than a couple hours, and there are a lot of food websites that echo this fear. If you have a weakened immune system, or just like to err on the side of caution, then by all means refrigerate your frosting until you are ready to serve.
If you want to know what I do, though, I tend to leave my cupcakes with cream cheese frosting out of the fridge for however long it is until people eat them. I have never had problems with the frosting souring, and I have certainly never had any health effects.
While looking over the comments section of a food blog post on cream cheese frosting, I found a fascinating comment by "Chef Ono," who did a test that involved leaving a bowl of plain cream cheese and a bowl of a cream cheese–sugar mixture at room temperature for a week. Chef Ono found that the pure cream cheese smelled off and tasted sour after one day, but the mixture with sugar smelled and tasted fine for a whole week. I've never tried this experiment myself, but given what I know generally about the preservative effects of sugar, Chef Ono's results made sense to me.
Can Cream Cheese Frosting Be Frozen?
Yes, cream cheese frosting can be frozen! Foods with a high fat content tend to survive freezing well, and you shouldn't have any trouble putting a ziplock bag of chocolate cream cheese frosting in the freezer for weeks or maybe even months. You might need to re-whip it a bit when it comes out, though, before you start piping.
Which Cocoa Powder to Use in Chocolate Cream Cheese Frosting?
The best cocoa powder for you to chose for your chocolate cream cheese frosting entirely depends on your tastes and to whom you are serving your baked goods.
One of the best blog posts I've read in a while was on the Evite blog. I wasn't a regular reader (it's now in my RSS), but I happened to be over there sending out at Evite when I came across a cookie taste test blog post.
The blog author (there was no name cited) talks about an experiment where he/she served three different types of Toll House chocolate chip cookies:
Homemade with high end ingredients (like real vanilla extract)
Homemade with cheap ingredients (like imitation vanilla extract)
A store bought log of dough
Surprisingly to me and perhaps other ingredient snobs, the author found that "there was no clear favorite, and very few people guessed correctly. The people who were used to the log seemed to like it best. Those who tended to eat high-end ingredients favored the expensive cookies." The conclusion of the post was that you needed to know your audience.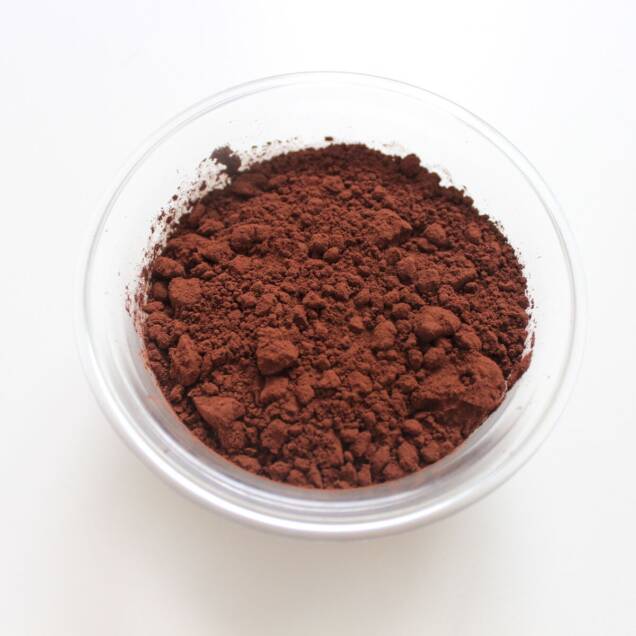 Some of the more expensive single-origin cocoa powders that I prefer do not taste anything like Hershey's. They have a much more complex flavor. The flavor is so different that my mother-in-law thought that there was some mystery ingredient in the frosting to account for the different taste.
The cocoa powder featured in the photo is Askinosie chocolate single-origin cocoa powder.  It's got a wonderful complex flavor. It is the cocoa powder that I use for my Classic Cakey Brownies, and it gives them a chocolatey oomph that knocks you away. I also use it in my Cocoa Butter Cupcakes, which—now that I think about it—would be just marvelous with chocolate cream cheese frosting.
If you have a Penzeys near you, I would also suggest checking out their cocoa powders.  Both their natural and dutch-processed cocoa powders are fantastic in this frosting.
What Cupcakes Can I Use This Chocolate Cream Cheese Frosting On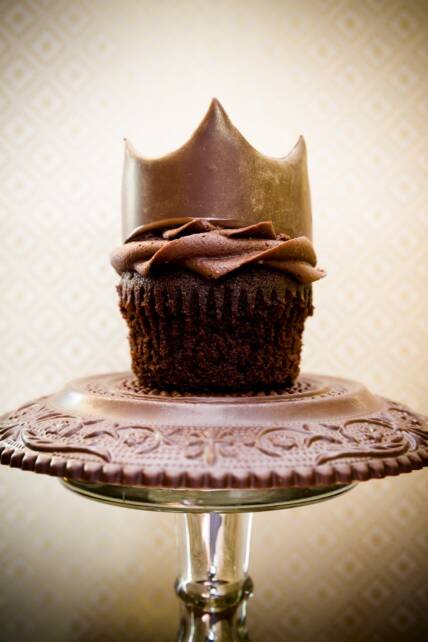 You can never go wrong with the ultimate chocolate cupcakes shown above or the ultimate vanilla cupcakes shown below. There cupcakes have both been EXTENSIVELY tested and you'll see when you read the comments that hundreds of people rave about them.
However, I think that this frosting is so fantastic that it would work well with almost any kind of cupcake, cake, cookie, pie, rice crispy treat, or whatever else you want to add a bit of punch to. I've never tried it on my red velvet cupcakes, but maybe that should go on my do-to list!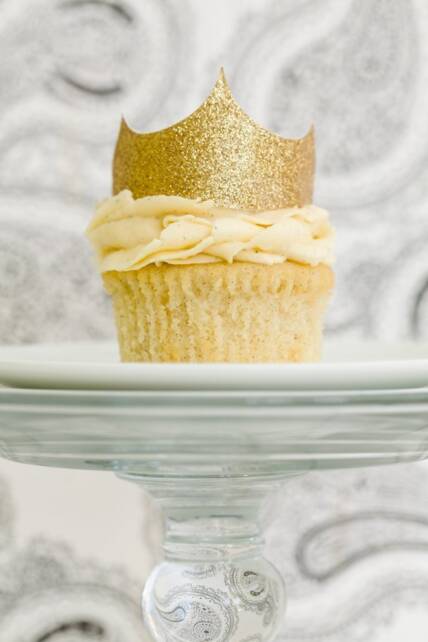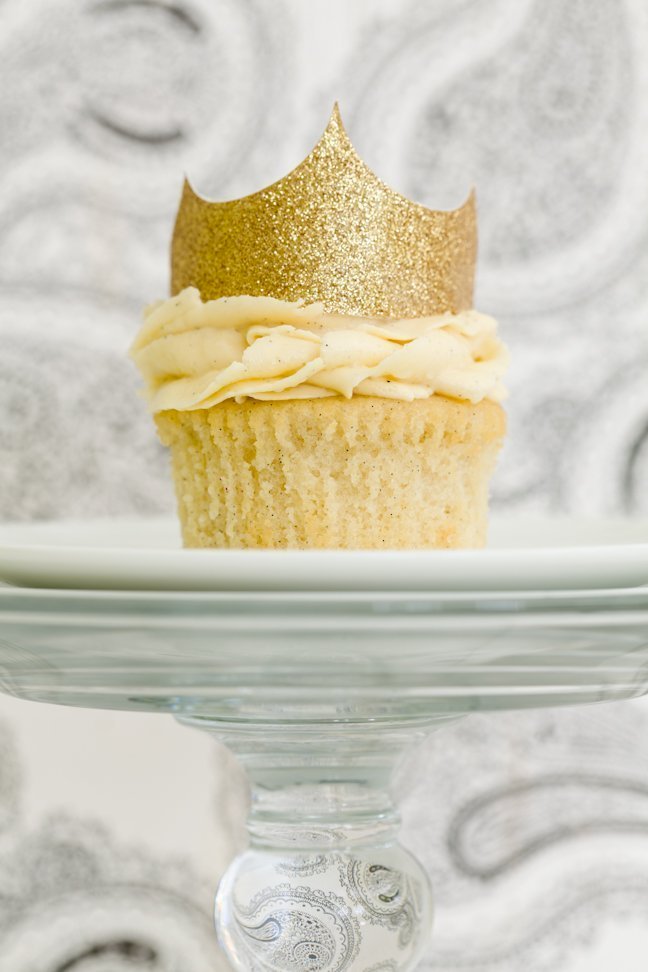 My Favorite Chocolate Cream Cheese Frosting Recipe
If you've tried this recipe, please RATE THE RECIPE and leave a comment below!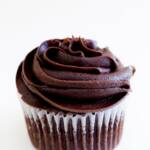 My Favorite Chocolate Cream Cheese Frosting Recipe
The absolute best chocolate frosting!
Ingredients
8

ounces

cream cheese

room temperature

1/4

cup

unsalted butter

room temperature

3

cups

sifted powdered sugar

You can decrease this amount if you don't care about it being as stiff for piping

1/2

cup

cocoa powder
Instructions
Mix cream cheese and butter until smooth and creamy.

Mix in powdered sugar, one cup at a time.

Mix in cocoa powder.