Search results for "label/pumpkin"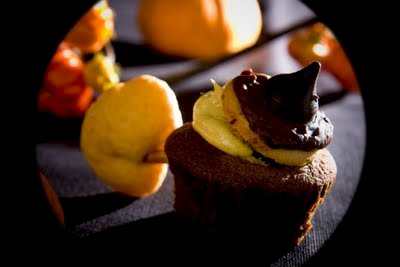 Remember back in 2007 when I made witch cupcakes? Didn't think so. Well, I made them again this year, only better: Last time, I made a plain chocolate cupcake. This time, I made chocolate pumpkin cupcakes loaded with chocolate chips. Last time, I made a funky green meringue frosting. This time, I made a seasonally-spiced [...]
Welcome, cupcake lover! You are in the right place!
Did you know that I write for Parade Magazine? Head over there to see all of my posts!
These Ads Pay the Bills
Oh, hi! You're still here? Sweet!
I know, I know, you are getting worried about how you will remember to come back and see all of my latest posts. Did you know that you can have the latest and greatest Cupcake Project creations come straight to your email? Sign up here!