Orange Curd
Disclosure: As an Amazon Associate, I earn from qualifying purchases.
This orange curd recipe is like a taste of sunshine. Orange curd is smooth and creamy and thick enough to spread over toast. Plus, it's easy to make using very basic ingredients.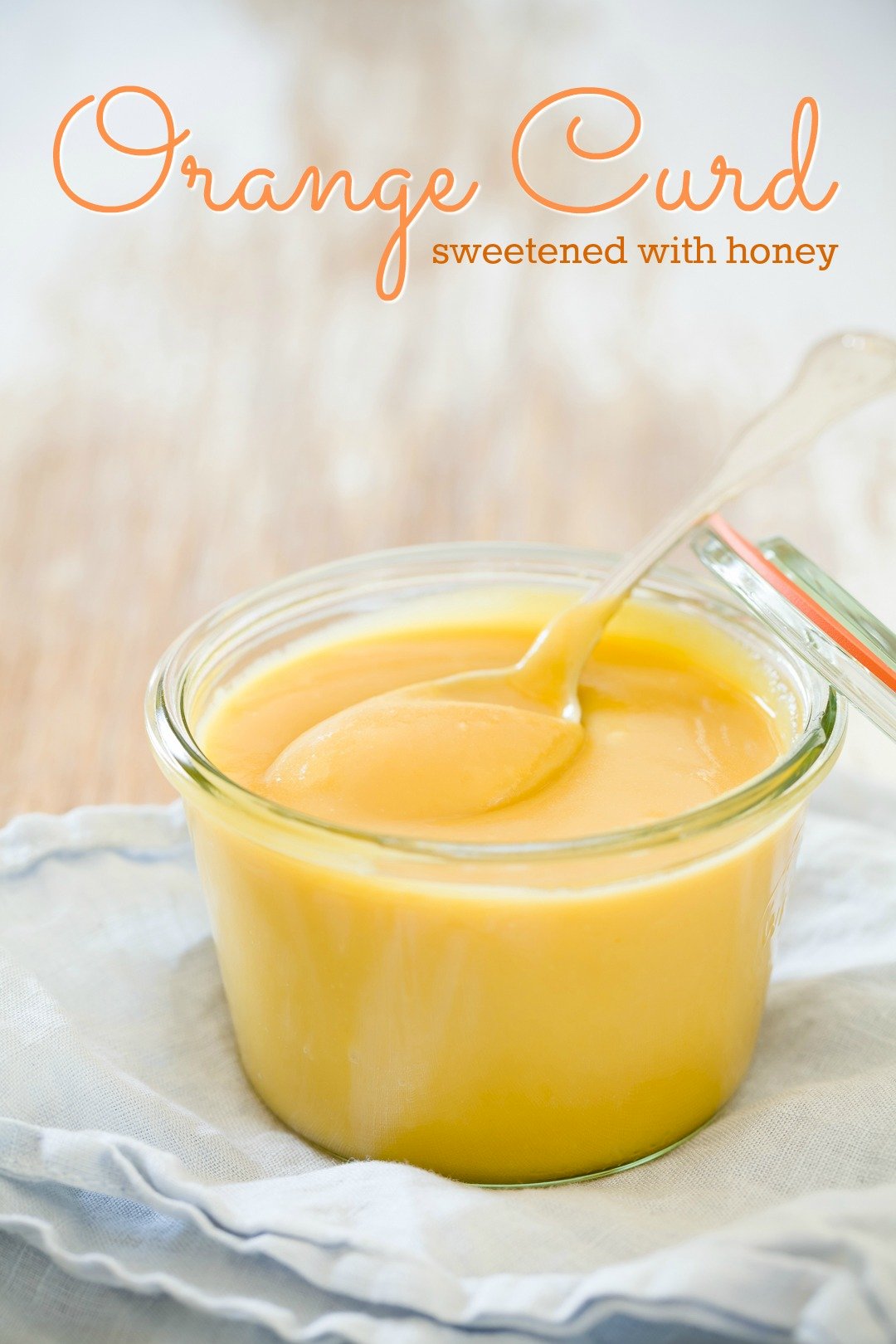 What is Orange Curd?
Lemon curd is by far the most popular type of fruit curd. However, curd can be made with so many types of fruit – I love making banana curd, carrot curd, and even mojito curd.
This orange curd is one of my favorites!
Fruit curd is a dessert spread, similar to a jam, but made without gelatin. It has the consistency of chocolate pudding.
What to Do with Orange Curd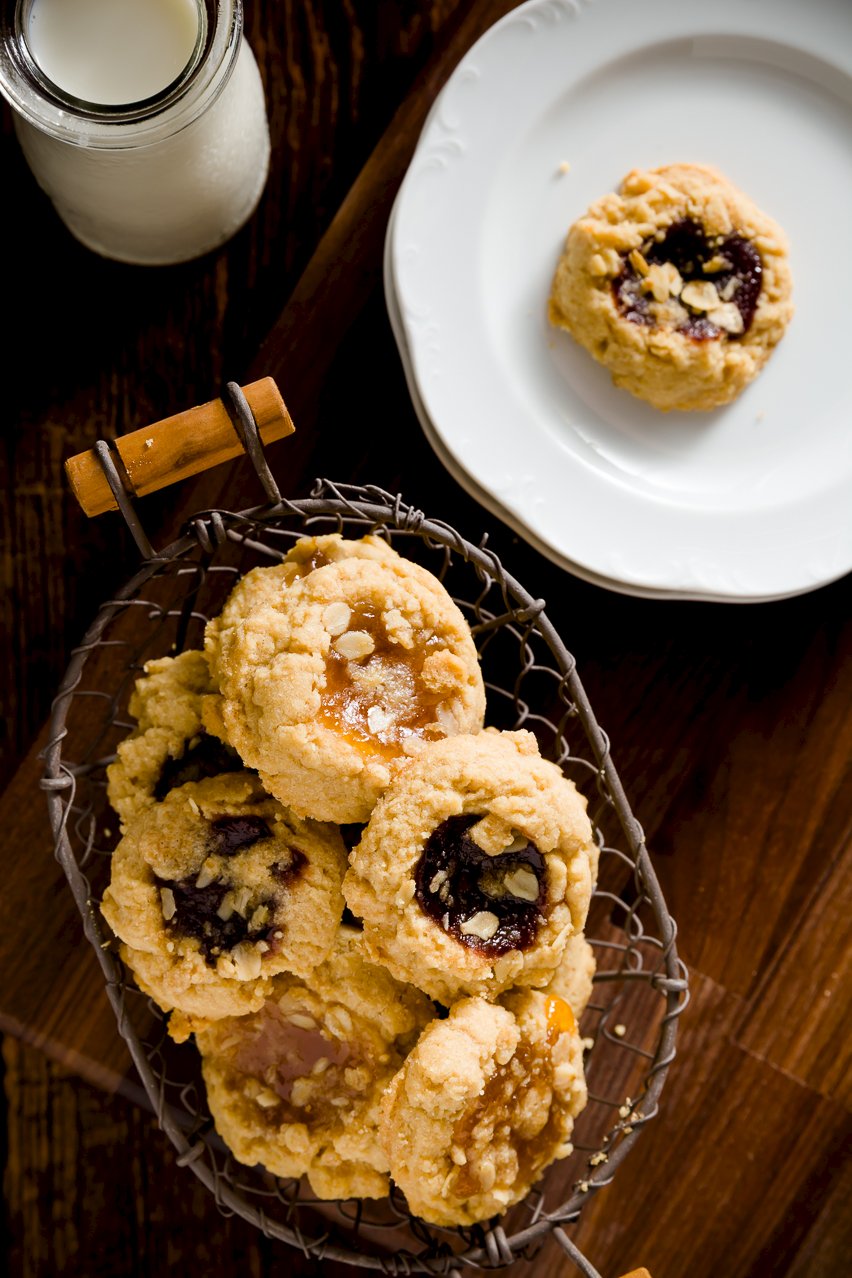 Orange curd is wonderful for:
What Makes This Recipe Special
I developed this recipe after reading through scores of curd recipes.
One notable difference between my recipes and many others is my omission of zest so my curd is completely smooth. If this isn't important to you, you can stir in zest to the completed curd to intensify its orange flavor.
I sweeten the curd with honey instead of cane sugar. The honey goes really with well with the orange flavor.
How to Make Orange Curd
First mix all of the ingredients – butter, honey, salt, egg yolks, orange juice, and lemon juice. (Tip: You can save the leftover egg whites for later use by freezing them!)
Then, heat them on the stove until the mixture reaches 175 F on a candy thermometer [paid link]. This takes about twenty minutes.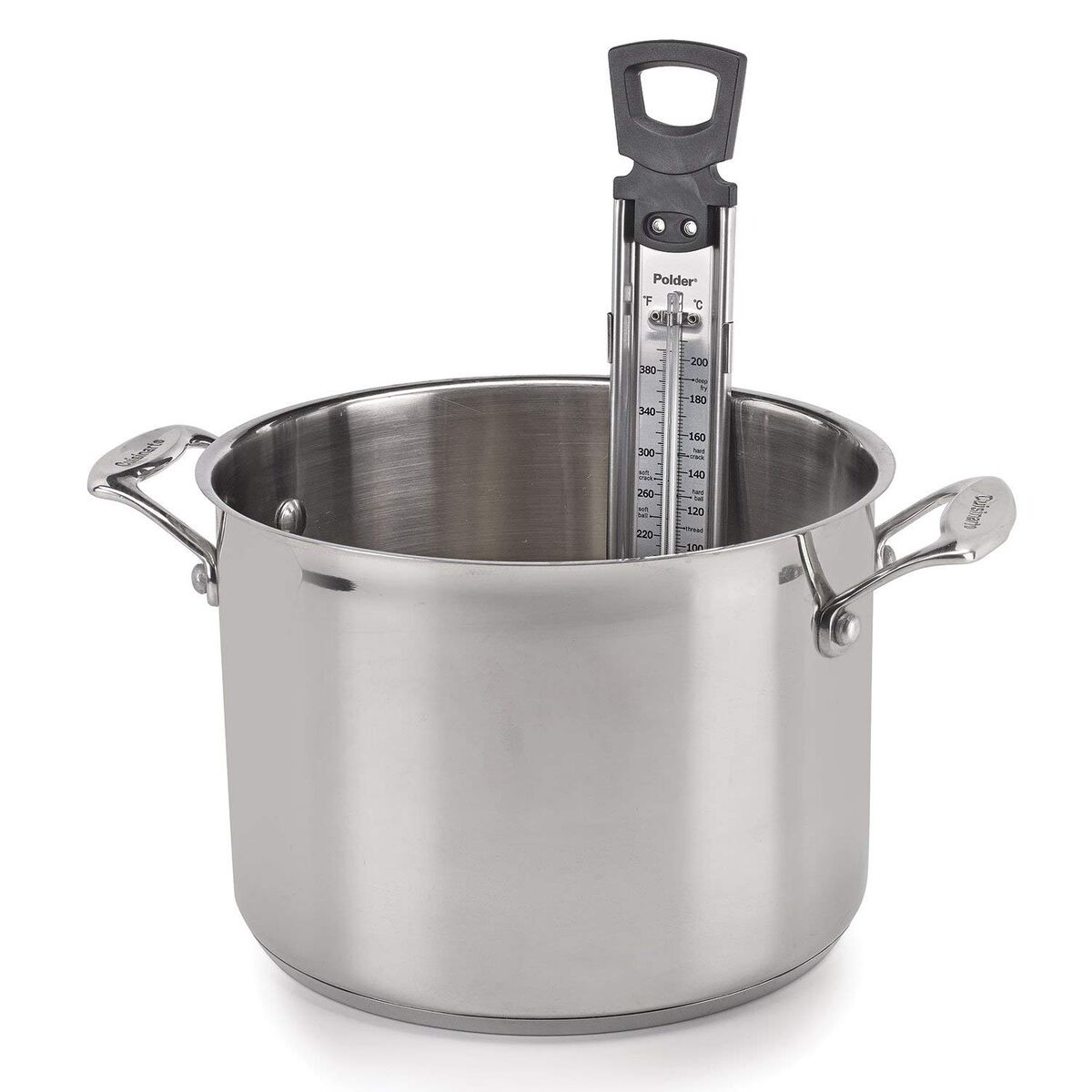 When it comes off of the stove, strain the curd through a fine sieve to make sure that it is totally smooth.
While it's chilling, make sure to cover the curd in plastic wrap that touches the surface. This keeps the curd from developing a skin. Poke a few holes in the plastic wrap to let the steam out while it cools.
Lastly, once it's at room temperature, refrigerate the fruit curd until you are ready to use it.
How Long Does It Last?
Orange curd lasts up to one week in the refrigerator or it can be frozen in an airtight container for several months.
Orange Curd
Orange curd is thick enough to spread over toast or it can be easily swirled into yogurt for a treat.
Ingredients
6

tablespoons

unsalted butter

room temperature

3/4

cup

honey

pinch

salt

2

large eggs

4

large egg yolks

1/4

cup

orange juice

fresh-squeezed

2

tablespoons

lemon juice
Instructions
In a medium-sized mixing bowl, beat butter, honey, and salt until smooth.

Mix in the eggs and egg yolks one at a time until just combined.

Mix in the orange juice and lemon juice. The mixture may separate a little at this point; that's fine.

Transfer the mixture to a small pot on medium-low heat. Stir regularly until the mixture reaches 175 F on a candy thermometer, about 20 minutes. It should be bubbling periodically, but not a fast-paced boil.

Remove from the heat and strain out any clumps with a fine sieve. Press plastic wrap directly onto the surface of the curd and poke a few holes in it to let the steam release. When cooled to room temperature, refrigerate until ready to use.
Notes
Stays fresh for up to one week in the refrigerator.
Yield: 12.5 ounces
Nutrition
Calories:
110
kcal
|
Carbohydrates:
14
g
|
Protein:
2
g
|
Fat:
6
g
|
Saturated Fat:
3
g
|
Cholesterol:
81
mg
|
Sodium:
11
mg
|
Potassium:
29
mg
|
Fiber:
1
g
|
Sugar:
13
g
|
Vitamin A:
234
IU
|
Vitamin C:
3
mg
|
Calcium:
11
mg
|
Iron:
1
mg