All About Crumpets
Published , Last updated by
Stef
Disclosure: As an Amazon Associate, I earn from qualifying purchases.
A crumpet is a type of bread most closely related to the English muffin. They are a light yeast bread, made on a griddle, as you would a pancake.
In this post, we'll explore how to make them, how to eat them, and how they are different from English muffins.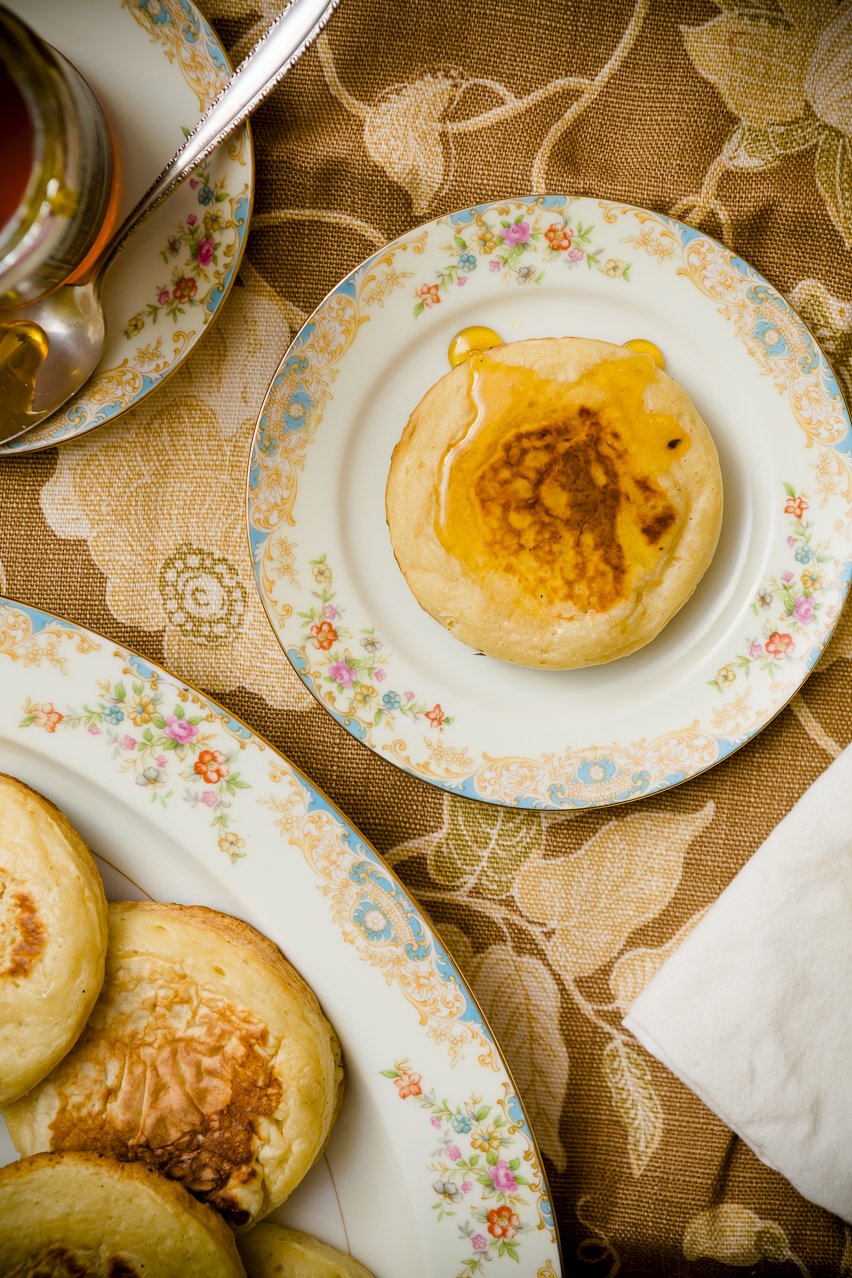 Crumpets are most often found in the United Kingdom.
Most of my friends and family in the United States knew that crumpets were served with tea (more on tea and crumpets from a British expat in another post), but had no idea what one was. They are very similar to English muffins, but not quite the same.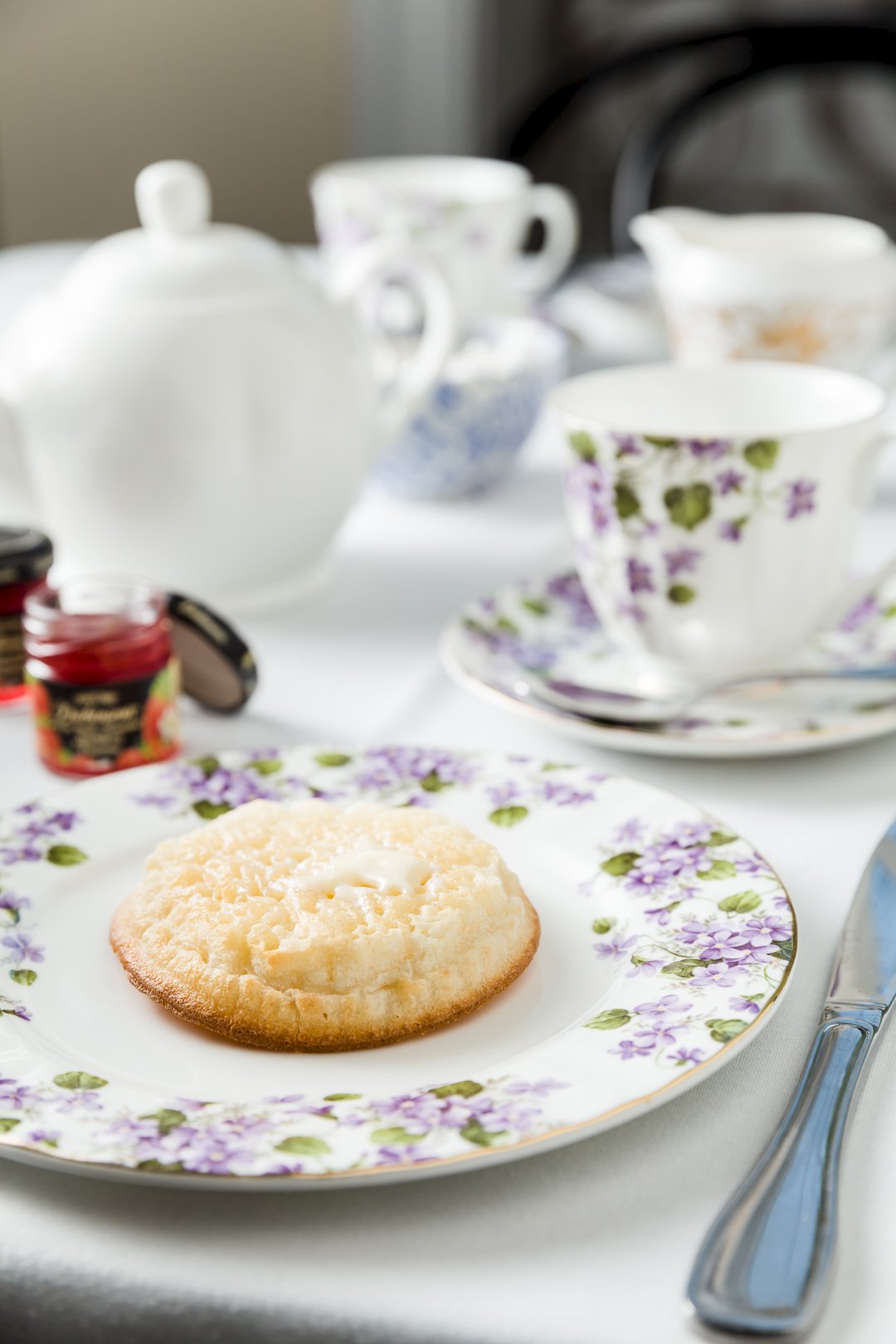 How is a Crumpet Different from an English Muffin?
Crumpets taste very similar to English muffins and even look like them.
The difference is that crumpets are a bit lighter than English muffins. While crumpets have a crust on the outside, their interiors are airy, spongy, and yeasty – and you don't cut them open.
How to Serve Crumpets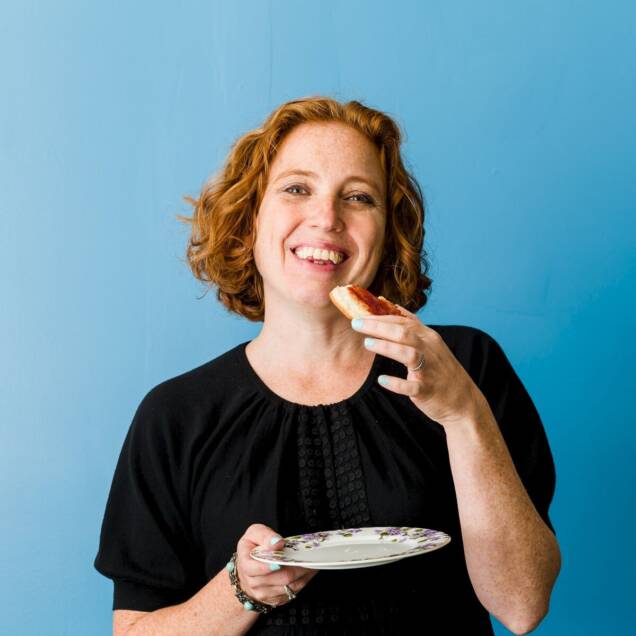 To serve crumpets, toast them and then top with your favorite savory or sweet topping. Here are some of my favorites:
Why is a Crumpet Called a Crumpet?
The term crumpet may refer to a crumpled or curled-up cake. The name sort of fits, right?
It may also have Celtic origins relating to the Breton krampouezh/Cornish krampoeth meaning a "thin, flat cake" and the Welsh crempog or crempot, a type of pancake.
In fact, a Scottish crumpet is more of a pancake than what you see here, the British crumpet.
Should You Flip Crumpets?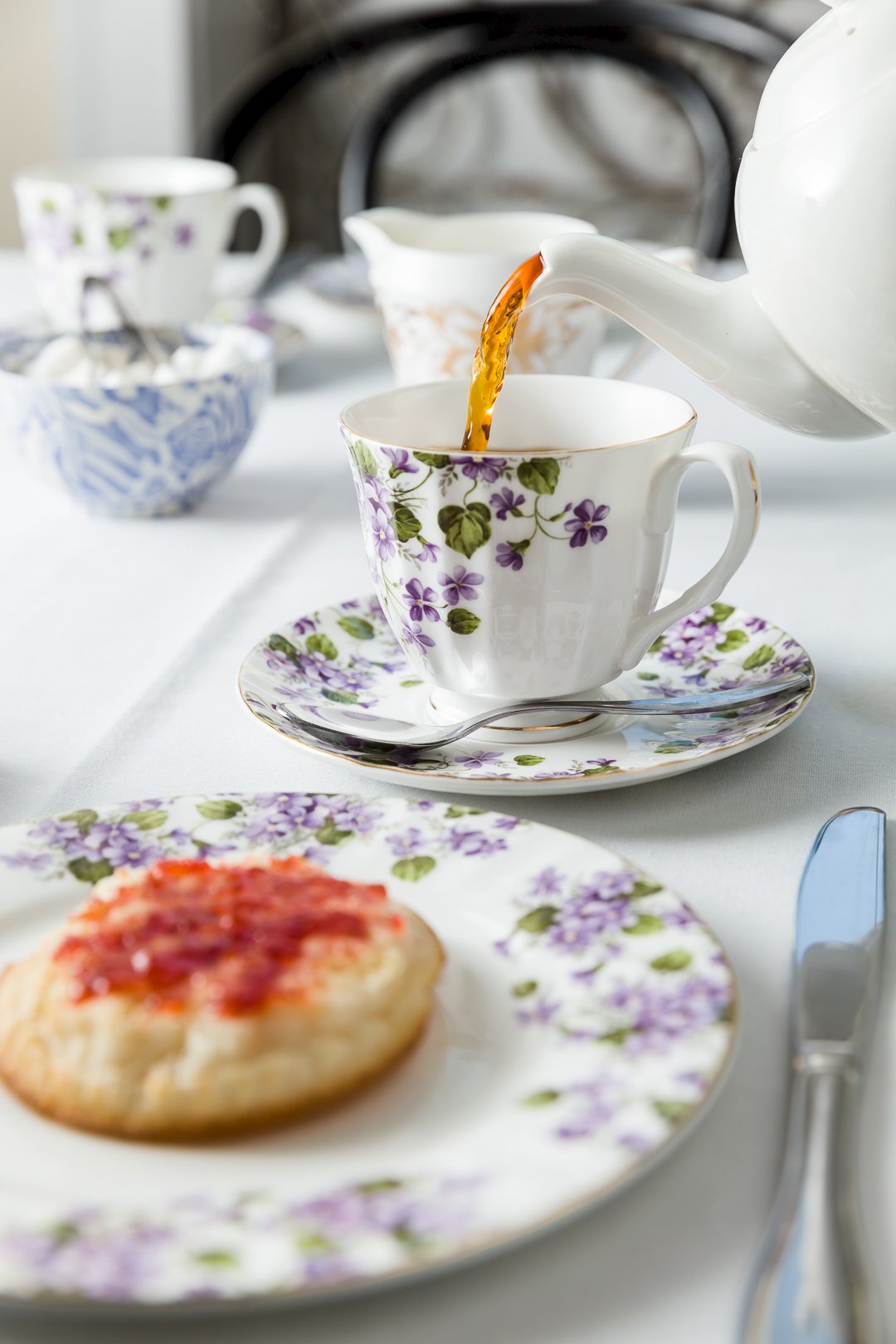 Some people don't flip their crumpets at all, but I like to flip mine and cook for just a minute. It will give the crumpets' tops an ever-so-slight browning.
Crumpet Rings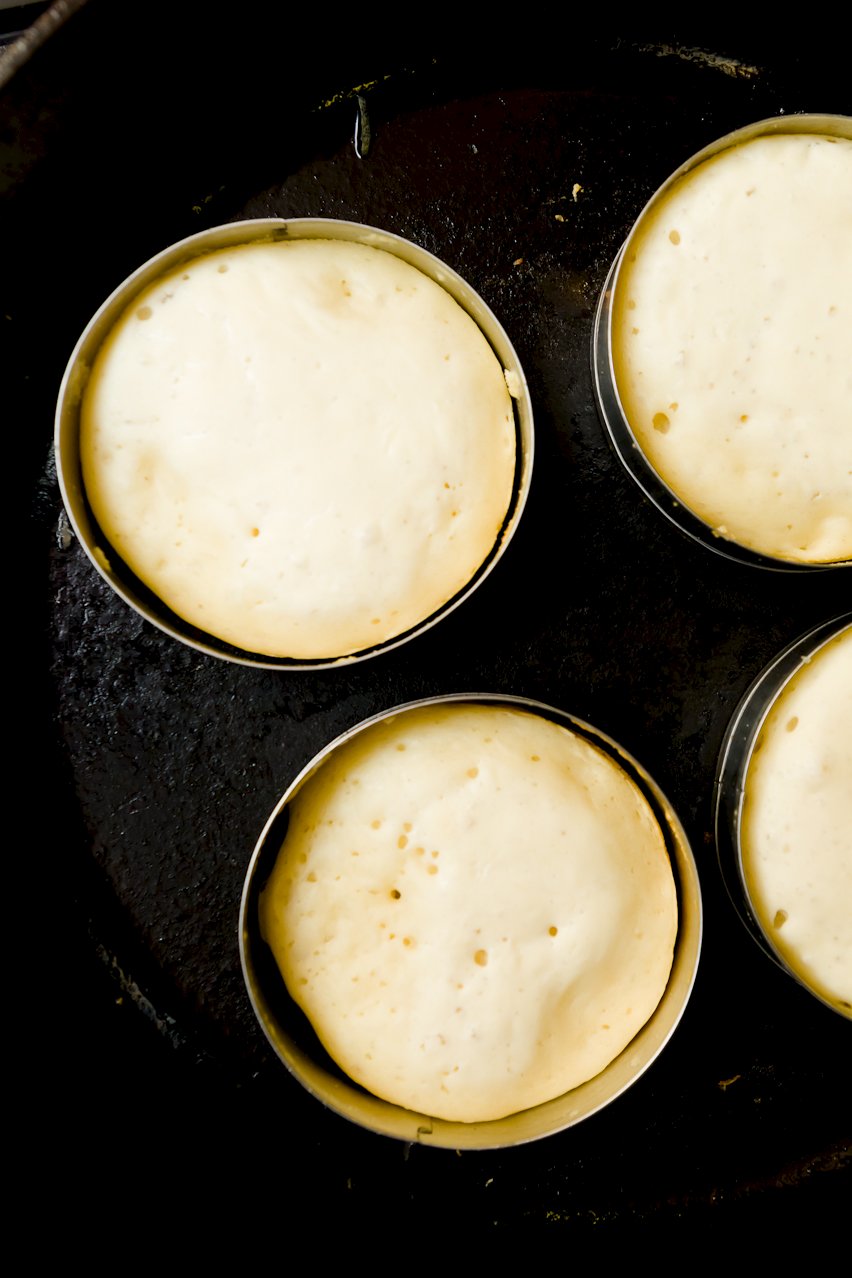 Before getting started with crumpet making, you'll need crumpet rings. These are the circles that you see in the photo above that the crumpets cook in.
They may be sold as crumpet rings, but in the US, you are more likely to see crumpet rings sold as English muffin rings [paid link] (they are the same thing).
If you don't want to buy crumpet rings, you can also use tuna (or similar shaped) cans with the tops and bottoms removed or circular cookie cutters.
You May Also Like…
If all of this crumpet talk inspires you to make English Muffins, you might want to check out Kristin's post over at Dine and Dish on how to make English Muffins.

Crumpet Recipe
Learn to make homemade crumpets!
Ingredients
1 1/2

cups

warm milk

should be warm to the touch, but not hot

1

teaspoon

sugar

2

teaspoons

active dry yeast

1

cup

warm water

should be warm to the touch, but not hot

1 1/3

cup

bread flour

1 2/3

cups

all-purpose flour

1

teaspoon

salt

1 1/2

teaspoons

baking soda
Instructions
Mix 1 cup of the warm milk and all of the sugar in a small bowl.

Sprinkle yeast on top of the milk and let sit for ten minutes.

While you are waiting, mix bread flour, all-purpose flour, salt, and baking soda in a medium-sized bowl.

Add the yeast mixture, the remaining 1 1/2 cups of warm milk, and the water, to the flour mixture and stir to combine. If you've made bread before and are used to a thick dough that you can knead, don't expect that from this batter. This will be a thick liquid, almost like a milkshake (don't drink it - yuck!).

Cover the batter and set in a warm place to rise for about an hour.

Heat a non-stick skillet or griddle to medium-low heat (I used setting 3 on my range, but yours may differ).

Butter the insides of your crumpet rings and place them on the skillet.

Fill each crumpet ring halfway.

After four minutes, you should be able to remove the rings using tongs. You can wait longer, but the longer I waited, the more the crumpets stuck to the rings.

Stare at the crumpets. It's fun! You'll notice bubbles forming and popping. It's like a trip to Yellowstone, but much cheaper. After about five minutes, you won't see any more bubbles forming or popping and you'll be able to tap the tops of the crumpets and hear a sound (meaning the tops have hardened a bit). It's now time to flip them!

Some people don't flip their crumpets at all, but I like to flip mine and cook for just a minute. It will give what will become the crumpets' tops an ever-so-slight browning.

Serve immediately with Lyle's golden syrup (shown in the photo), clotted cream and jam, or honey and butter; or cool, cover, and toast before serving.
Notes
The crumpet recipe that I am sharing below is adapted from Helen of Food Stories.  
Nutrition
Calories:
139
kcal
|
Carbohydrates:
25
g
|
Protein:
5
g
|
Fat:
1
g
|
Cholesterol:
3
mg
|
Sodium:
346
mg
|
Potassium:
91
mg
|
Fiber:
1
g
|
Sugar:
1
g
|
Vitamin A:
50
IU
|
Calcium:
39
mg
|
Iron:
1
mg
Stay Connected!
Join my mailing list - and receive a free eBook!