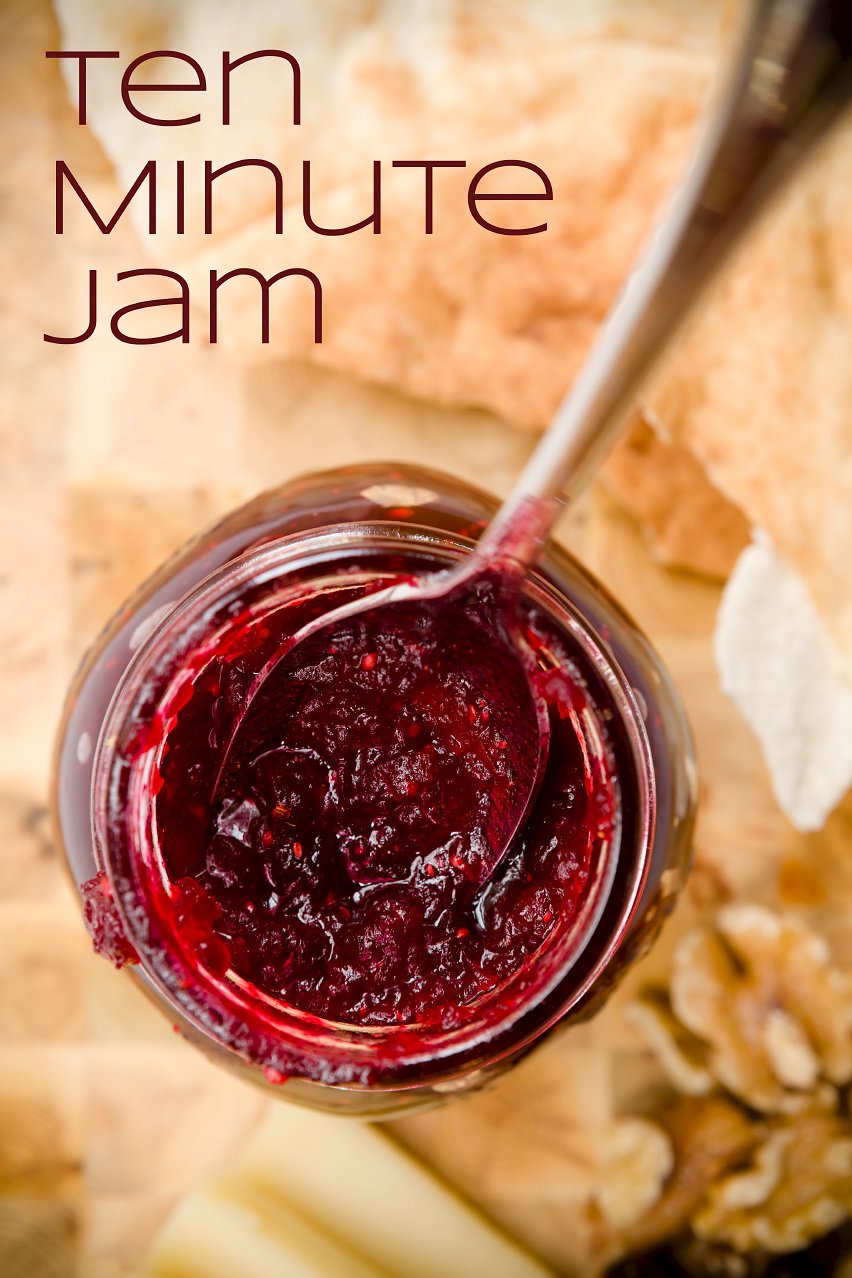 Homemade Jam Making Myths – Debunked
You need fresh fruit to make jam.  Just about everyone I know who makes jam has a garden.  They make jam to squirrel away the summer's bounty in jars for yearlong enjoyment.  I made this cranberry jam because I like jam.  I used frozen cranberries and intend to consume it all this week.
Jam making is an all-day event.  I made this cranberry jam in ten minutes.  That's just ten minutes, people!
You need special equipment and sterilized jars to make jam.  Sure, if you plan to eat your jam next year, you'd better be careful about how you package it.  I don't want to hear about anyone dying from botulism because they stuck this jam in their basement in an unsterilized glass jar for two years.  But, if you plan to eat your jam within a week, you don't even need a jar (make only what you need for the week and store the jam in a bowl in your refrigerator).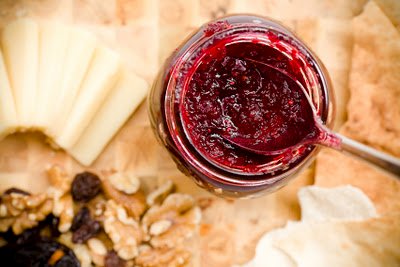 This SIMPLE cranberry jam was as good as, if not better than, any store-bought jam I've had.  Knowing what I now know about how easy it is to make, I don't know why I'd ever buy it again.  This same technique would work with all different kinds of berries.
Homemade Tart Cranberry Jam Recipe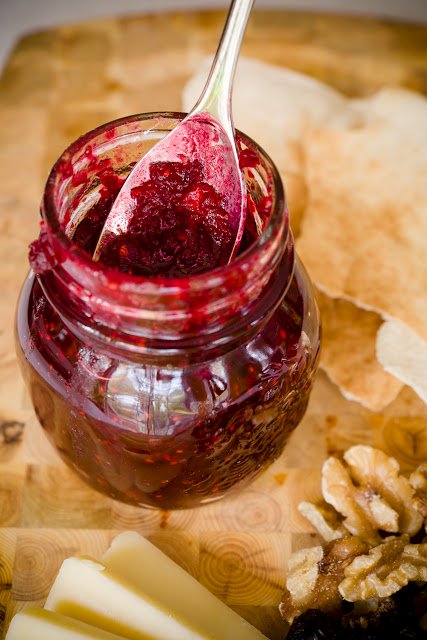 Adapted from the Berry Bash Jam in The Sweet Little Book of Cupcakes via Kelly's Konfections.
Homemade Tart Cranberry Jam in Ten Minutes
This SIMPLE cranberry jam was as good as, if not better than, any store-bought jam I've had.
Ingredients
1

pound

frozen or fresh cranberries

1 2/3

cups

sugar

if you prefer a sweeter jam, you can add more sugar

1/2

teaspoon

butter

1

teaspoon

orange zest

optional

3

tablespoons

liquid fruit pectin

be sure to use the liquid kind and not the powdered kind
Instructions
Crush the cranberries in a food processor until you have cranberry mush (if they are frozen, it will be more like cranberry powder).

Bring the cranberries, sugar, and butter to a full rolling boil in a medium-sized heavy-bottom saucepan on high heat, stirring periodically.

Quickly stir in the liquid fruit pectin.

Boil for one more minute.

Remove from heat, store in a bowl, Tupperware, glass jar, or whatever you'd like in the refrigerator.

Use however you would use jam. Mine, of course, is going into this week's

Danish cupcake

!
Nutrition
Nutrition Facts
Homemade Tart Cranberry Jam in Ten Minutes
Amount Per Serving
Calories 95
% Daily Value*
Sodium 1mg0%
Potassium 24mg1%
Carbohydrates 24g8%
Vitamin A 20IU0%
Vitamin C 4mg5%
Calcium 2mg0%
Iron 0.1mg1%
* Percent Daily Values are based on a 2000 calorie diet.
Cupcake Roulette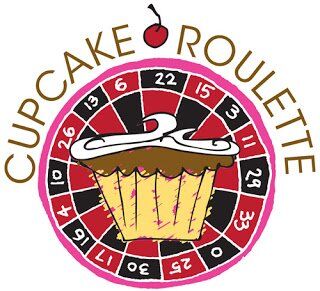 Periodically, we play Cupcake Roulette on the Cupcake Project Facebook page.  Fellow bloggers sign up for a spot on the virtual wheel and if they are randomly chosen, I promise to make a cupcake inspired by something on their blog.  The idea for this cranberry jam (which is used in my Danish cupcake) came from Cupcake Roulette winner Kelly's Konfections's blog – speaking of winning, Kelly has some award winning chocolate cupcakes on her blog that you might want to check out.
Be sure to like Cupcake Project on Facebook to find out about future opportunities to participate in Cupcake Roulette!