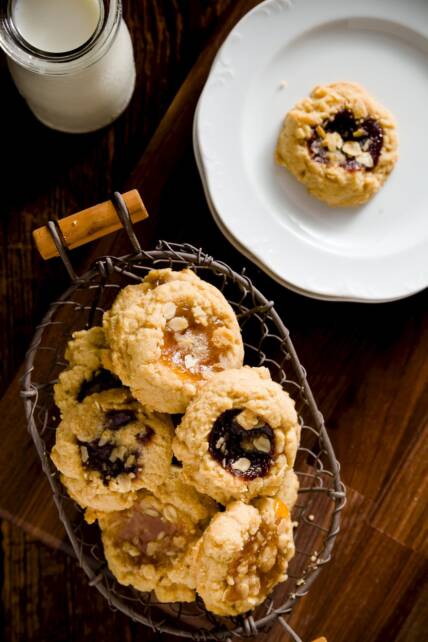 Thumbprint cookies are Christmas classics and I knew that I wanted to include some version of them in my cookie project.  But, it wasn't until I saw a recipe for streusel cookies that I knew exactly how I would make my version of thumbprint cookies.
Here's how it all went down in my brain.
So, I decided to make things much easier and to bake super simple cookies with jam and streusel that didn't require any special equipment – basic thumbprint cookies topped with an oatmeal brown sugar streusel topping.  It turns out that I was right – everything is better with a streusel topping.