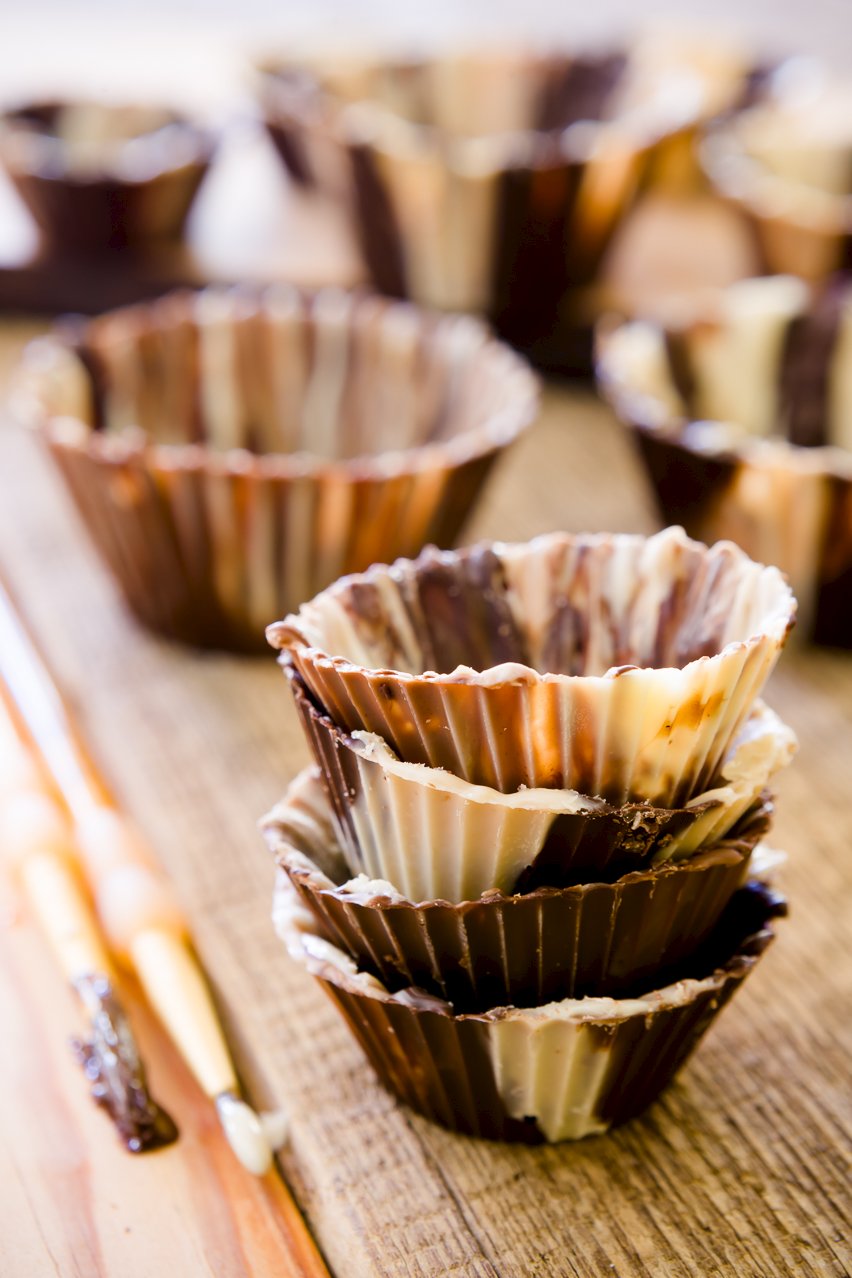 You can't bake in chocolate cups, but once you learn how to make a chocolate cup, you'll find yourself stuffing chocolate cups with peanut butter, filling them with candy, and using the chocolate cups for ice cream cupcakes (as did the winner of last year's Ice Cream Cupcake Contest).  Chocolate cups are shockingly simple to make.  In fact, making chocolate cups is a fun toddler activity.  To make them, you paint the inside of silicone cupcake liners with melted chocolate.  What toddler is going to say, "No," to paint that you can eat?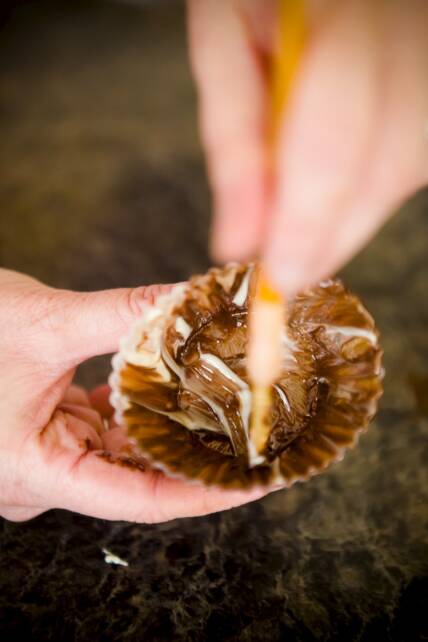 Myles was clearly jazzed about the task.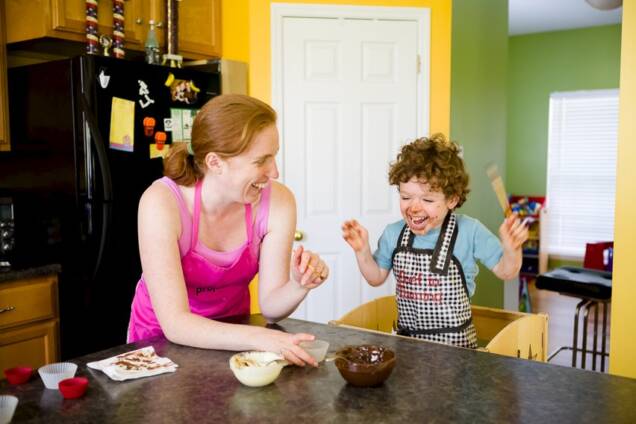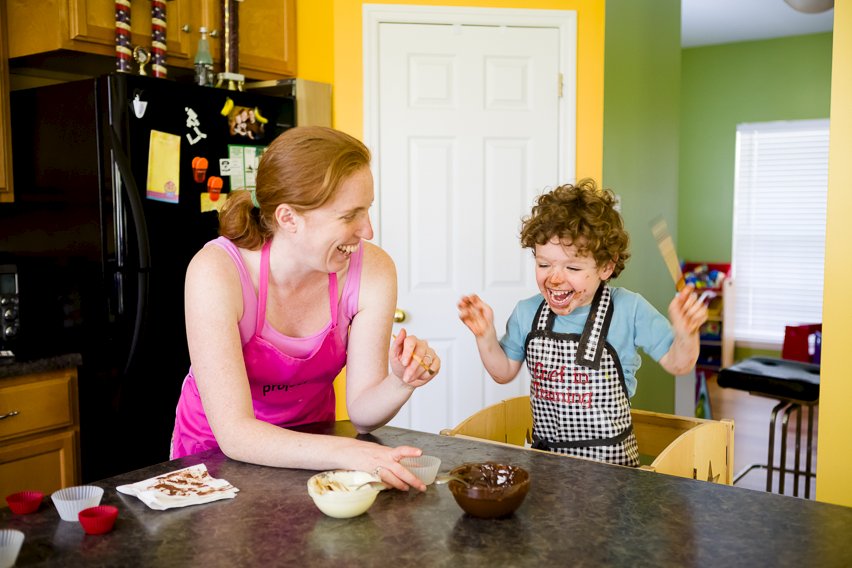 His excitement didn't show any signs of declining as we moved through the project.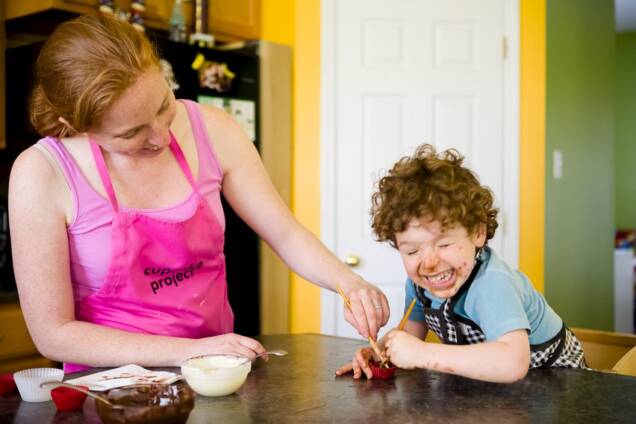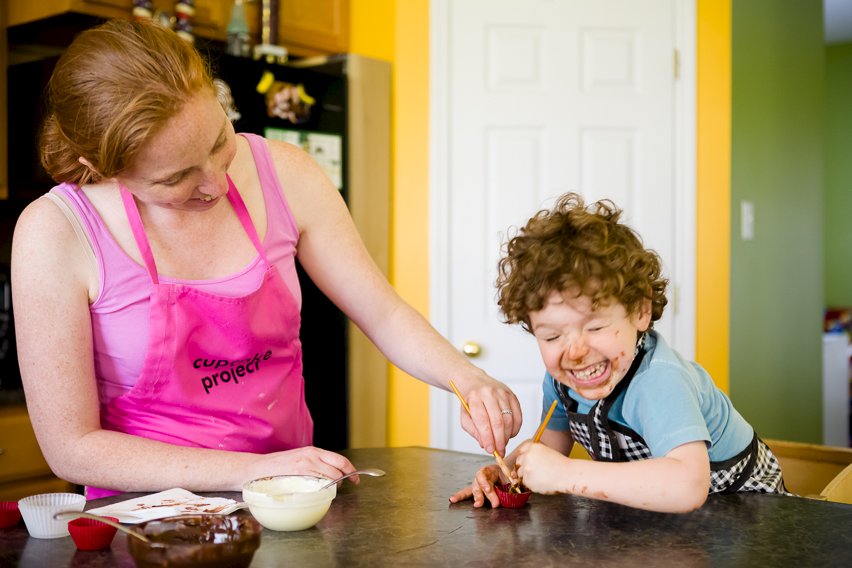 Then again, I did catch him doing this: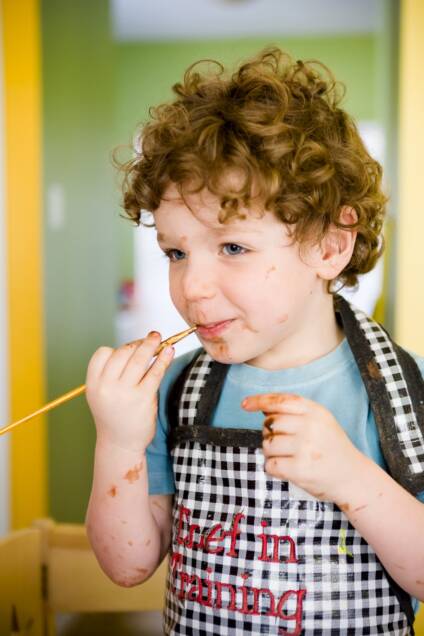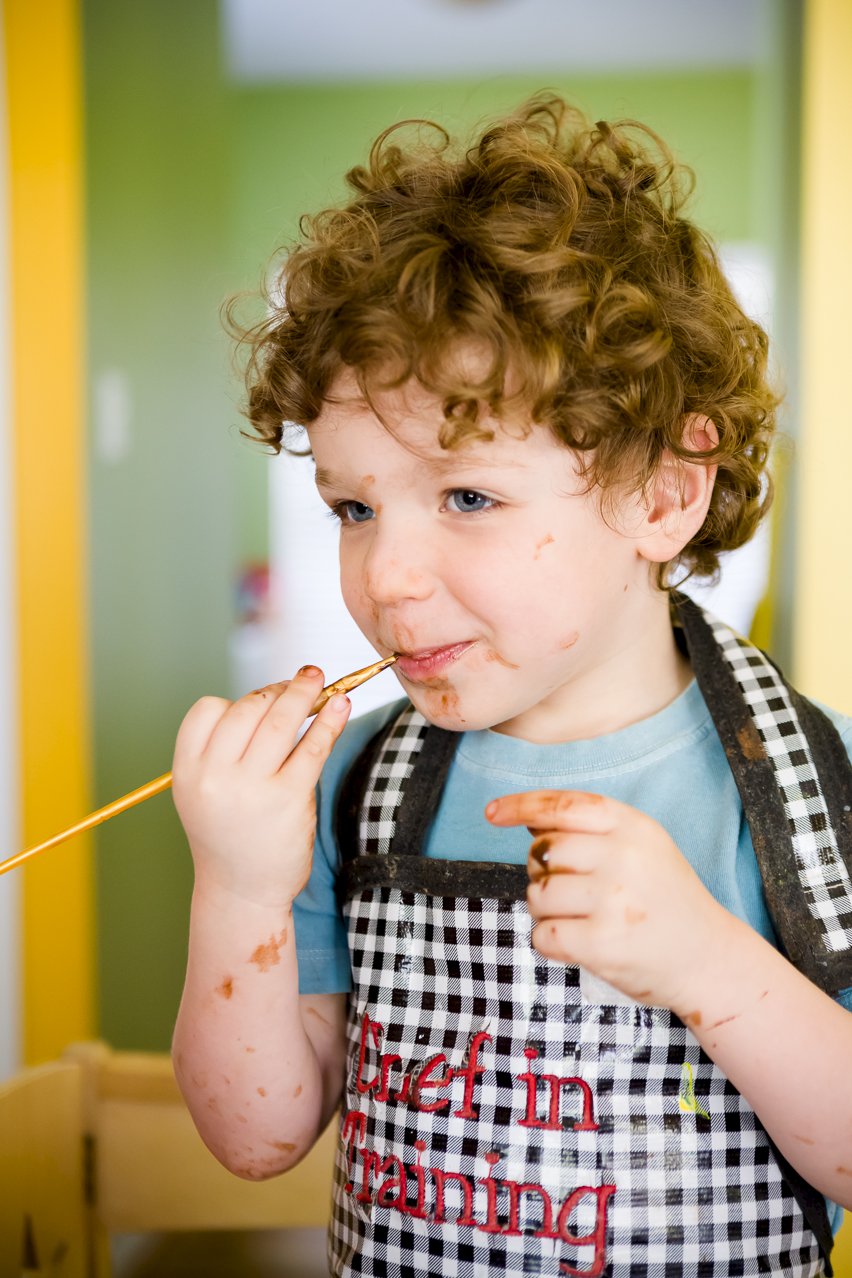 But, we were able to focus and get down to business to get the job done.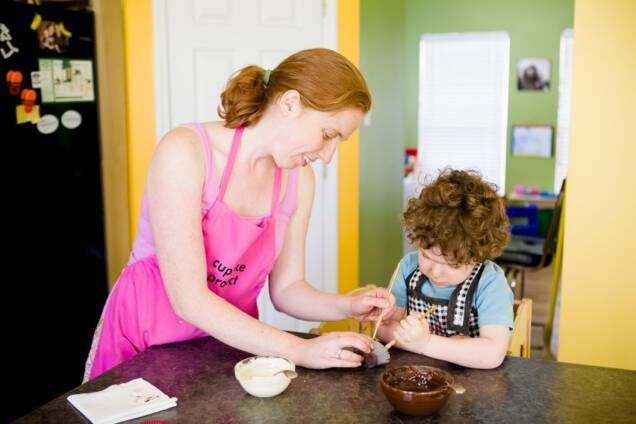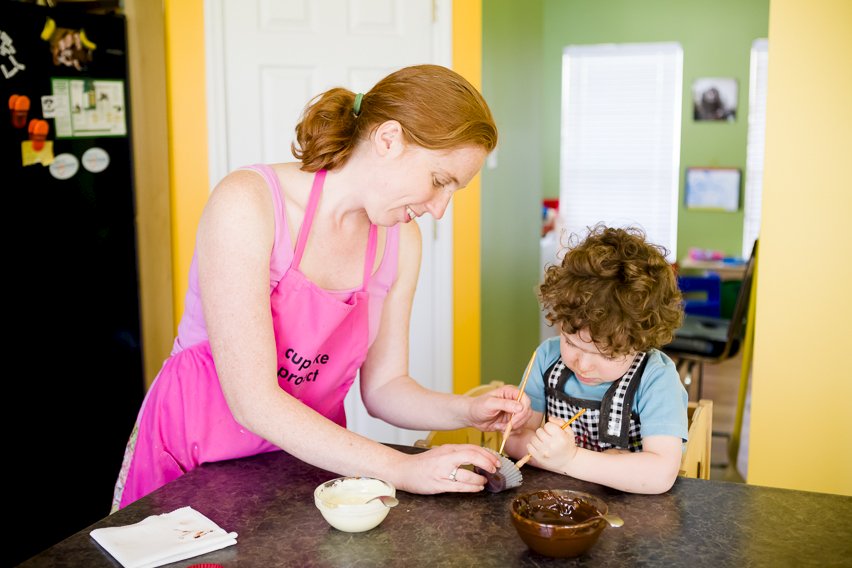 As you can see from the photos, I chose to use a mix of white and dark chocolate for my cups.  But, of course, you can use whatever kind of chocolate you like.
Tempering Chocolate
In order for the chocolate cups to come out properly. You must temper the chocolate first. Tempering is a special way of melting chocolate that makes it look shiny when it dries. When chocolate isn't properly tempered, it can look a little grey when it dries.
There are many ways to temper chocolate. I like to use the microwave method where you melt almost all of your chocolate, but leave just a little unmelted to stir in at the end. I go into this method on detail in my post on tempering chocolate.
What You Need to Make Chocolate Cups
Some readers have said that they have had success with thicker paper cups.
I like to use both white chocolate and dark chocolate to create the striped look.
How to Store Chocolate Cups
Chocolate cups can be stored at room temperature just like you would store a bar of chocolate.
If you've tried this recipe, please RATE THE RECIPE and leave a comment below!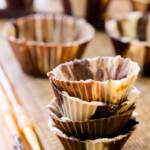 How to Make a Chocolate Cup
Chocolate cups just made for filling with the likes of peanut butter, candy or ice cream.
Ingredients
Melted tempered chocolate

any kind

Silicone cupcake liners

Small paint brushes
Instructions
Paint a thin layer of chocolate onto the inside of each cupcake liner.

Refrigerate the liners for ten minutes.

Paint a second thin layer of chocolate on top of the first layer.

Refrigerate the liners for another ten minutes.

Carefully pop the chocolate cups out of the liners.