Easy Ice Cream Recipe in the Cuisinart
Disclosure: As an Amazon Associate, I earn from qualifying purchases.
It is so easy to make ice cream in a Cuisinart ice cream maker that you'll want to make it all of the time!
Start with my key lime ice cream! It's smooth, tangy, and refreshing! You can have it on its own, sprinkle some graham cracker crumbs on top to turn it into key lime pie ice cream, or press it into a pie crust to make a full-on key lime ice cream pie!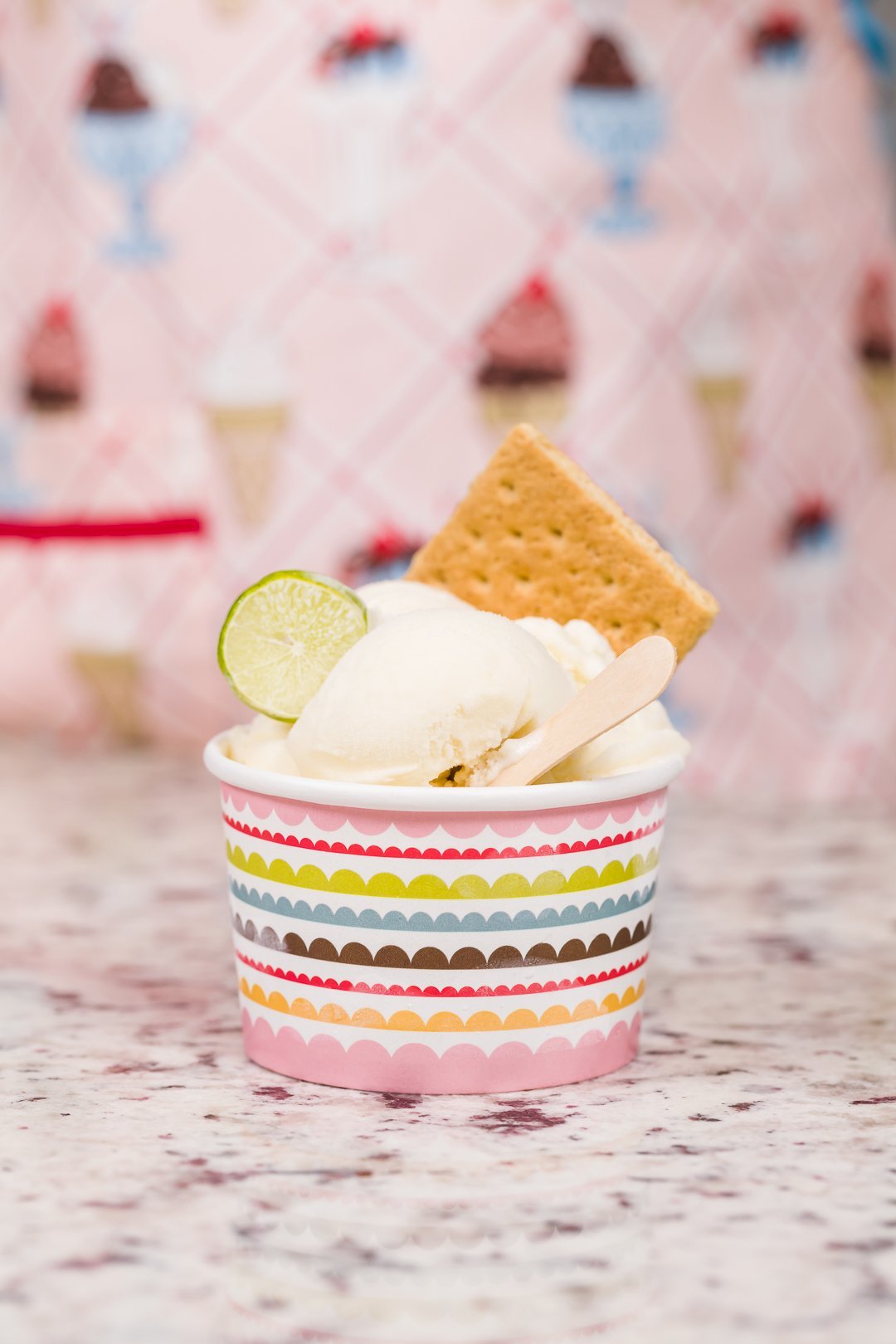 Note: This post was sponsored by Cuisinart, but my love for this ice cream maker is the real deal!
While you will see many recipes out there for no-churn key lime ice cream, I've never found no-churn ice cream that I've enjoyed as much as ice cream that has been churned.
As anyone who has made ice knows, when you freeze a liquid, you create ice crystals. Churning is regular stirring of ice cream as it freezes to help to break up ice crystals during the freezing process so that the ice cream ends up smooth and creamy. You can churn by hand, but a machine sure makes life easier!

The Advantages of an Ice Cream Maker with a Compressor
I have used many different ice cream makers. We actually own four different ones (#crazyfoodbloggerlife). Most of them work the same way. You freeze the bowl of the ice cream maker overnight, then you remove the bowl from the freezer, pour in the liquid you've prepared to make your ice cream, and finally, let the machine churn. If the ice cream maker bowl is not cold enough because it wasn't far enough back in the freezer, or maybe you left the bowl in the freezer for five hours but not overnight, the ice cream won't churn properly. Unfortunately, this sad soupy ice cream problem has happened to me more than once and I've seen it happen to my friends.
The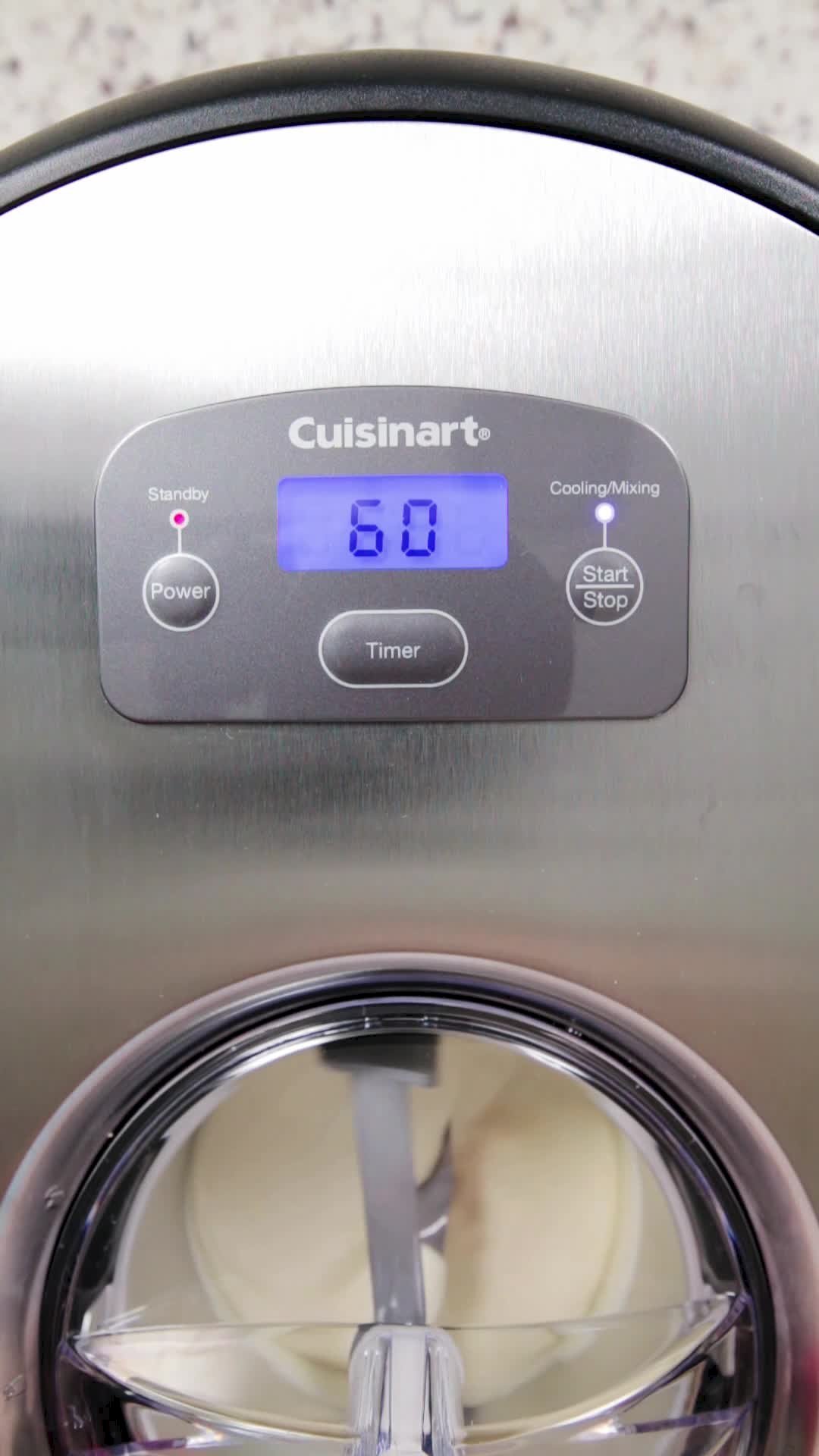 Also, if you want to make two types of ice cream in the same day, it's not possible with most ice cream makers unless you have an extra bowl for your ice cream maker which you also froze overnight. With a compressor-style ice cream maker like the ICE-100, you can make several batches of ice cream in the same day – each one having the same quality because you don't have to worry about whether or not the bowl is frozen enough! Hallelujah!
Making Key Lime Ice Cream
When I make ice cream recipes, I almost always adapt my recipe from Jeni's ice cream base of Jeni's Splendid Ice Creams. Her method uses no eggs. Instead of the traditional custard, she thickens the ice cream with cream cheese. Once I found her method, I've never turned back. The ice cream comes out thick, rich, and smooth every time!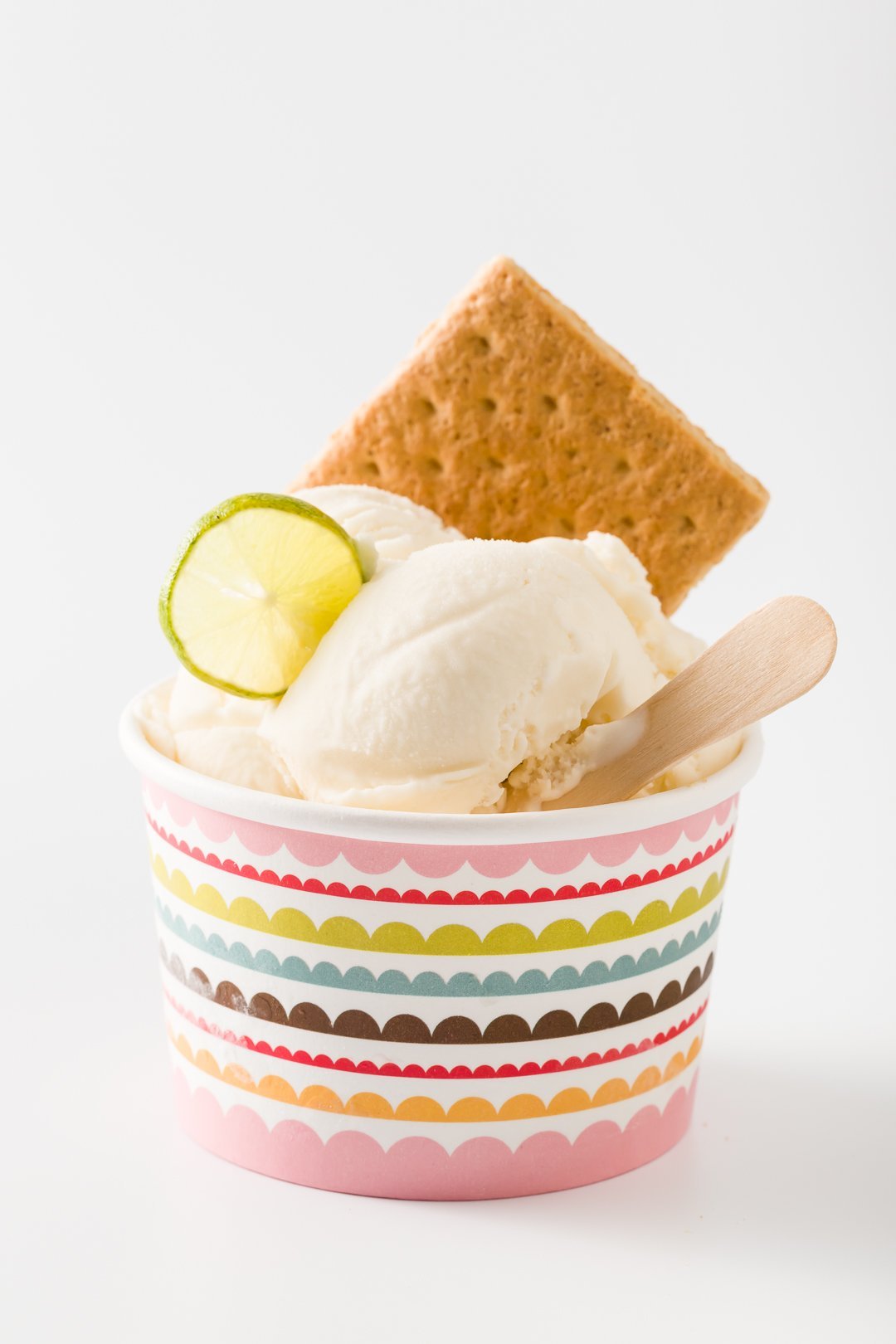 If you can't find key limes near you, you can use a mixture of half lime and half lemon juice to approximate the key lime taste.
Mix-in Ideas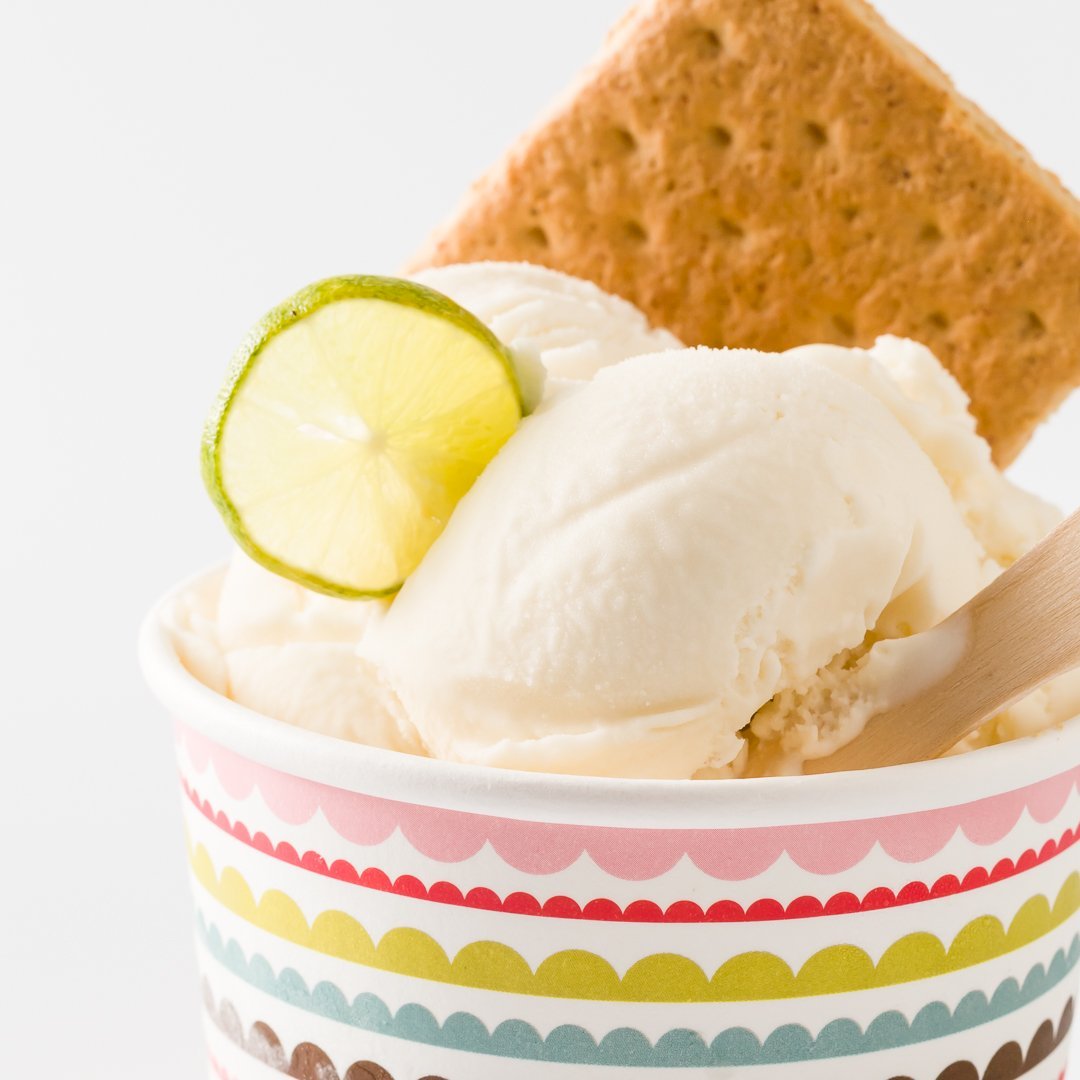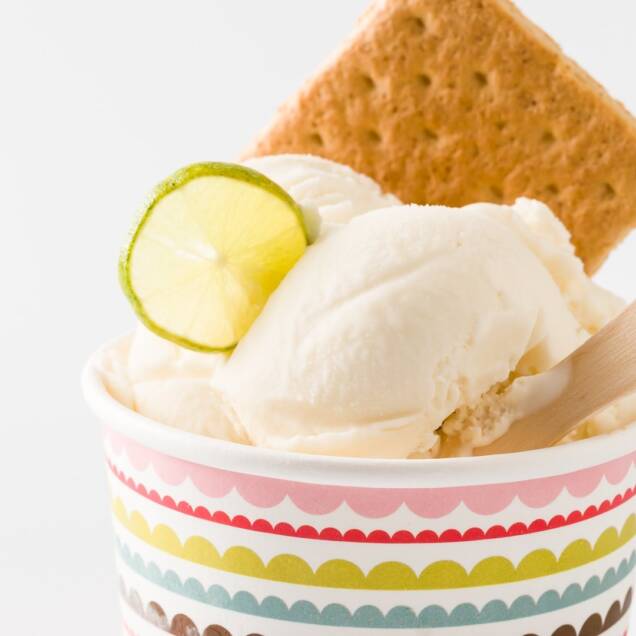 Graham crackers (consider homemade graham crackers) are the obvious mix-in choice for key lime ice cream. But, there is no reason to stop there. Chocolate chips, coconut, dried pineapple, and cherries would also be wonderful choices. See my list of ice cream mix-in ideas for more combinations to try!
Key Lime Ice Cream
This key lime ice cream is totally refreshing and perfect for summer!
Ingredients
4

teaspoons

cornstarch

1 1/2

cups

whole milk

divided

1 1/4

cups

heavy whipping cream

1/2

cup

key lime juice

2/3

cup

sugar

2

tablespoons

light corn syrup

1/4

teaspoon

salt

2

ounces

cream cheese

room temperature, cubed
Instructions
In a small bowl, stir together cornstarch and 1/4 cup of the milk. Set aside.

In a medium-sized saucepan, whisk together remaining 1 1/4 cups milk, heavy whipping cream, lime juice, sugar, corn syrup, and salt.

Bring to a boil on medium-high heat. Continue to boil for four minutes.

Stir in cornstarch slurry and return to a boil. Boil for two minutes.

Pour about 1/4 cup of the milk mixture into a bowl with the cream cheese and whisk until smooth. Add the remainder of the milk mixture and whisk to combine.

Pour into the bowl of a Cuisinart ICE-100 and churn for 60 minutes.

Eat immediately or transfer to a container and place in the freezer if you prefer a harder ice cream.
Nutrition
Calories:
178
kcal
|
Carbohydrates:
17
g
|
Protein:
1
g
|
Fat:
11
g
|
Saturated Fat:
7
g
|
Cholesterol:
42
mg
|
Sodium:
88
mg
|
Potassium:
77
mg
|
Sugar:
15
g
|
Vitamin A:
480
IU
|
Vitamin C:
3.1
mg
|
Calcium:
57
mg