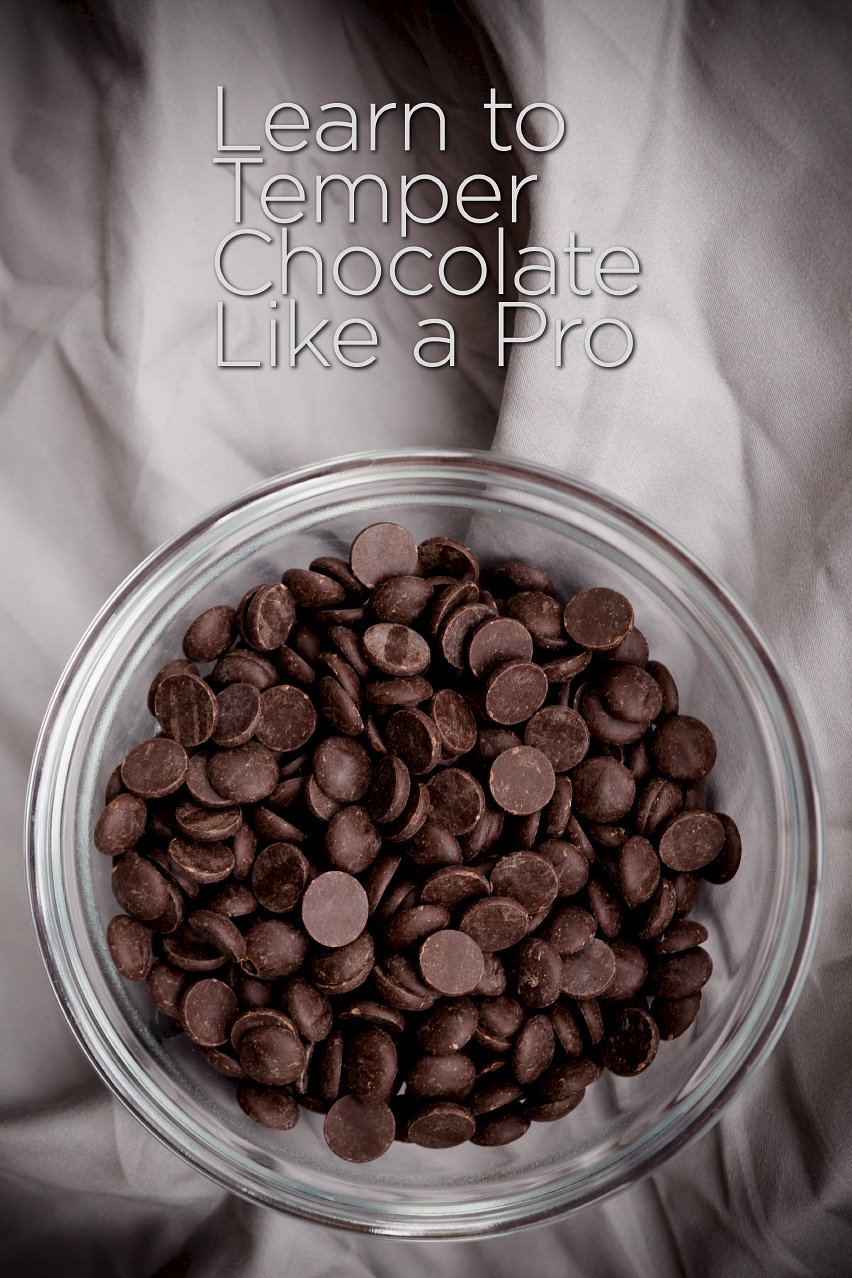 It doesn't matter if chocolate is tempered when using it in cake batter. But, for chocolate decorations (like my 30 second chocolate leaves), ganache that shines, properly textured truffles, and gorgeous chocolate-dipped fruits and caramels, it's essential to know how to temper chocolate. If you just melt chocolate any which way, it doesn't harden with the proper almost-reflective surface and the smooth crisp break of a chocolate that's been tempered correctly. The chocolate could end up rubbery and fugdey or simply lack luster.
I recently had an opportunity to learn how to temper chocolate from the pros at Kakao Chocolate. I got to be a chocolatier for a day – this meant that, in addition to being trained by a professional chocolatier, I got to eat all of the chocolate that I wanted all day long – hello, sugar high!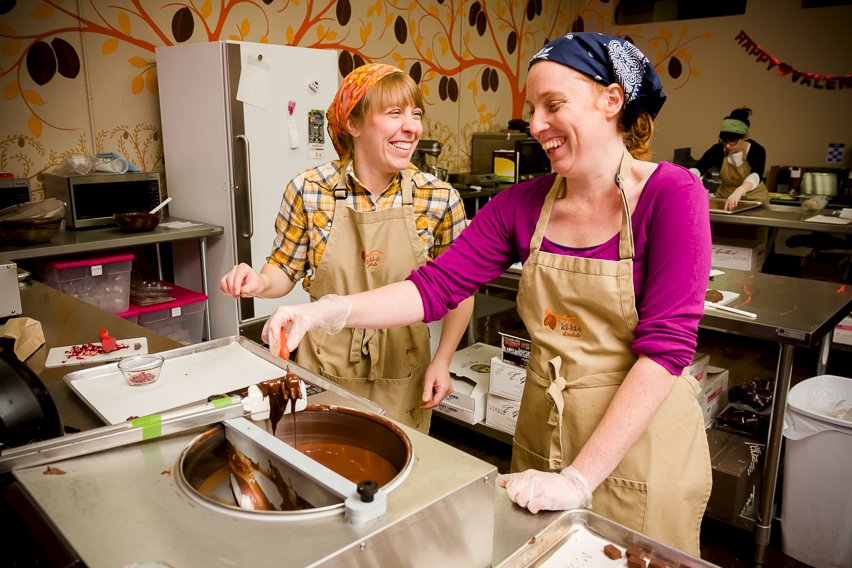 Here I am dipping truffles with Jenny from Kakao Chocolate. (Don't they have the cheeriest work space?!) Jenny taught me that if she isn't using the expensive tempering machine shown above (these machines run for almost $2000), she uses the Partial Melt Method. I took out my notebook. The Partial Melt Method sounded fancy.
How to Temper Chocolate Using the Partial Melt Method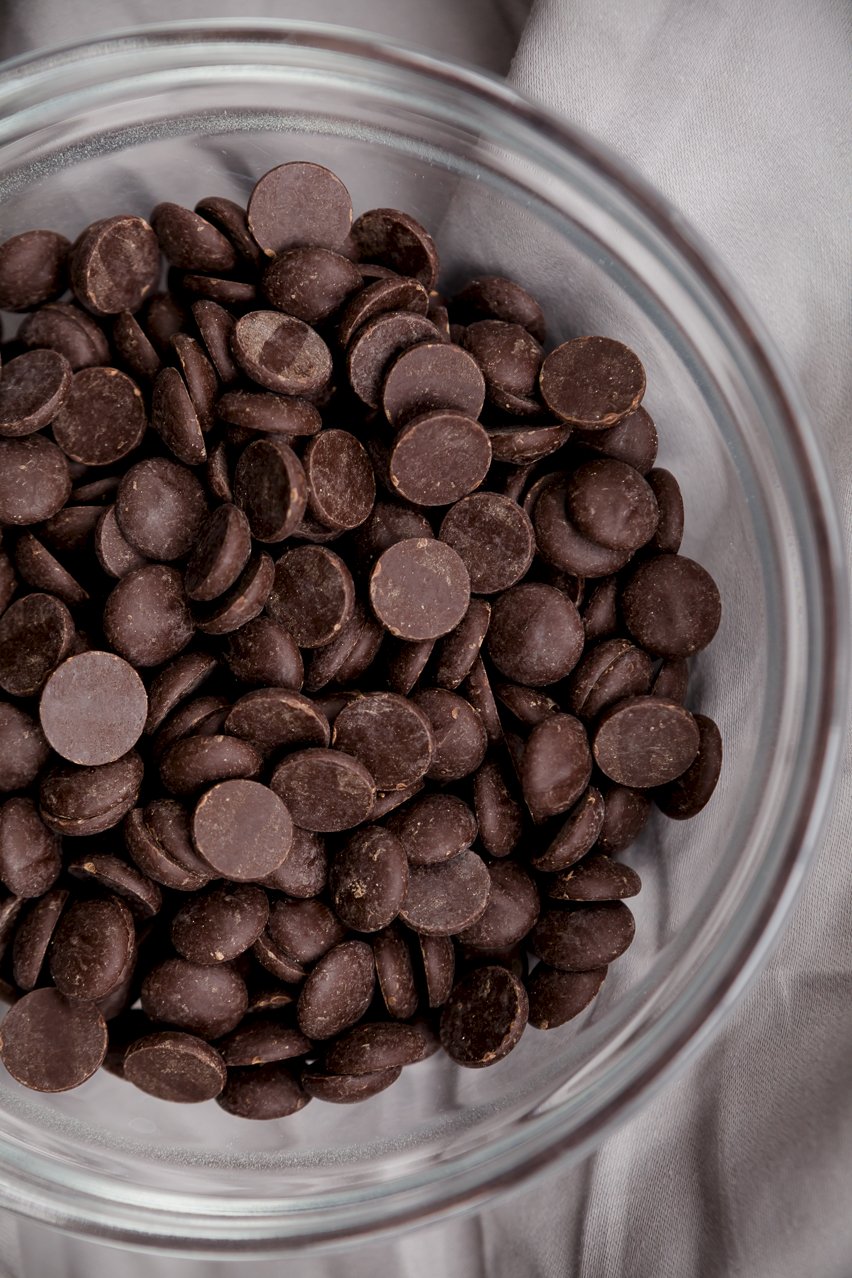 Step 1: Put your chocolate in a microwave-safe bowl. (Did she say microwave?)
Important: Although my chocolate may look like chocolate chips, it is not. These are Callebaut chocolate discs. Chocolate chips will not temper well. Giver's Log (the blog of a chocolate maker) explains that "chocolate chips are not designed to melt, in fact, they're designed to not melt (so they can hold their shape in your favorite chocolate chip cookie recipe)." The chocolate discs are designed for melting. You could also purchase a block of tempered chocolate that you would then need to chop into small pieces yourself.
Here are a few other tips about which chocolate to use:
Don't get unsweetened chocolate (sometimes labeled baking chocolate); if you've ever tasted that chocolate on it's own, you'll know why – it's only meant to be eaten after being mixed with sugar in baked goods.
You can also melt chocolate bars, but be careful of which brand you buy. If you see ingredients like vegetable oil, coconut oil, even artificial chocolate flavoring, don't buy it. Jenny warns that you should "be wary of chocolate labeled 'compound chocolate,' or 'chocolate coating'… the texture and taste is totally different from the real deal."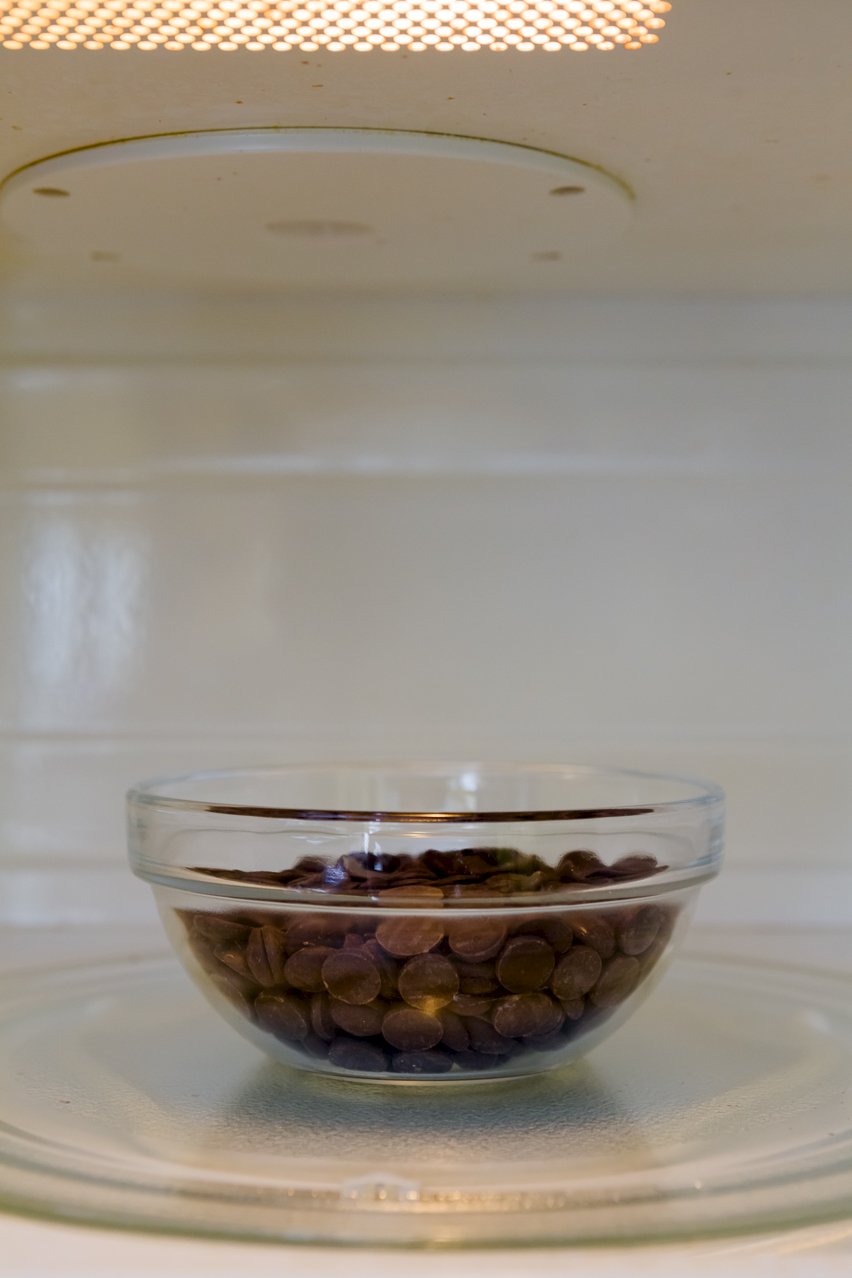 Step 2: Microwave in short bursts, stirring vigorously between bursts. When about about 75% of the chocolate is melted, the final stir will melt the remaining chocolate. Mixing the unmelted chocolate into the melted chocolate (rather than microwaving until it's all melted) is key to a proper temper so don't overlook this step.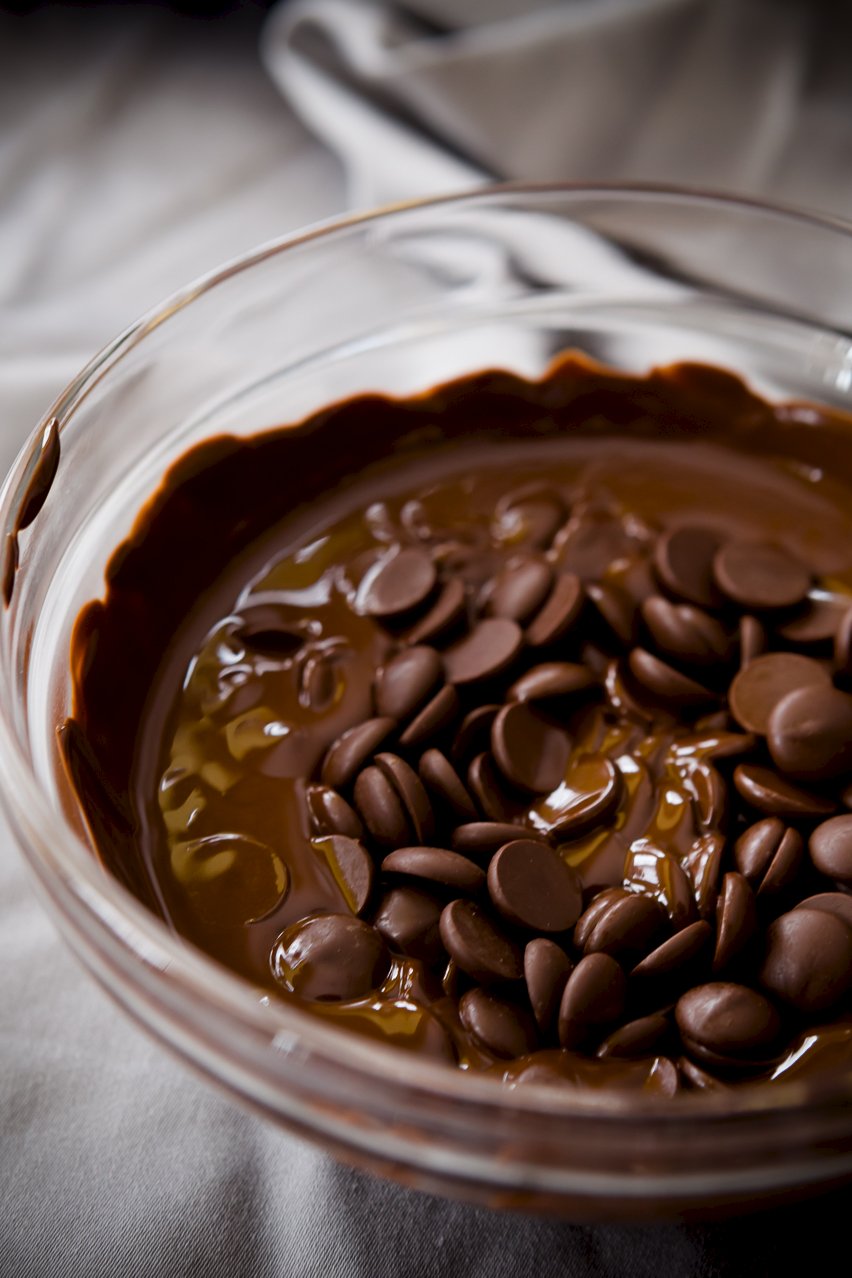 It also helps if you have a
candy thermometer
. To not damage the chocolate, it's recommended that chocolate never go over 122 F for dark, semisweet, and bittersweet and 105 F for milk and white chocolate. Once over these temperatures, the chocolate will become thick, have a grainy texture, and might even burn.
The exact amount of time the chocolate needs to be in the microwave will depend on your particular microwave. In the shop, Jenny taught me to initially microwave for a minute at half power, then microwave for thirty more seconds at half power for the next interval (she only needed the two bursts) – that worked for me at home as well.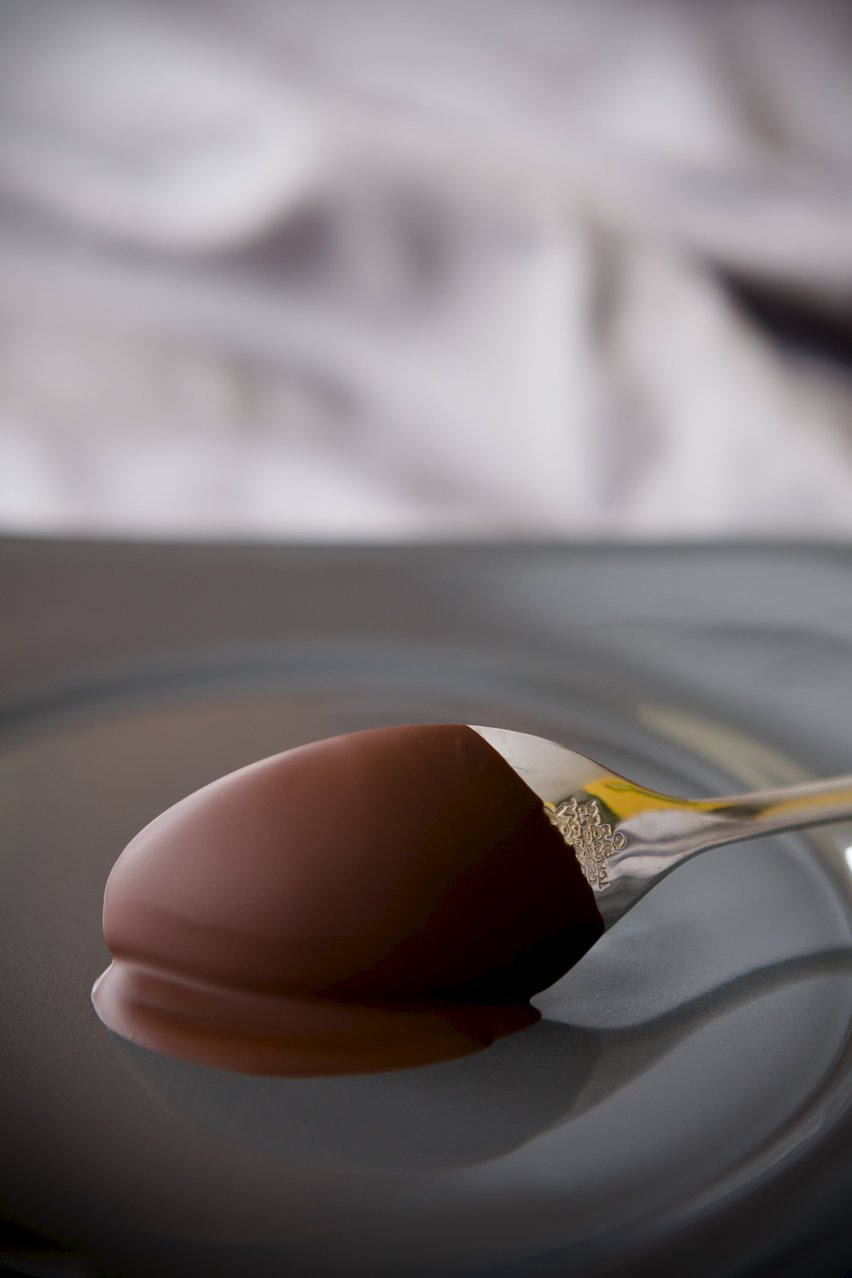 Step 3: Wait until the chocolate cools to 90 F for dark, bittersweet, and semisweet or 86 F for milk and white chocolate before using it. Your patience will be rewarded. If you use the chocolate while it is too hot, it won't hold a shape.
For more technical details on tempering chocolate, check out the fabulous article on how to temper chocolate on Cooking for Engineers as well as the one on Sugar Hero. Also, check out how to make one of these lovely chocolate leaves in the photo below.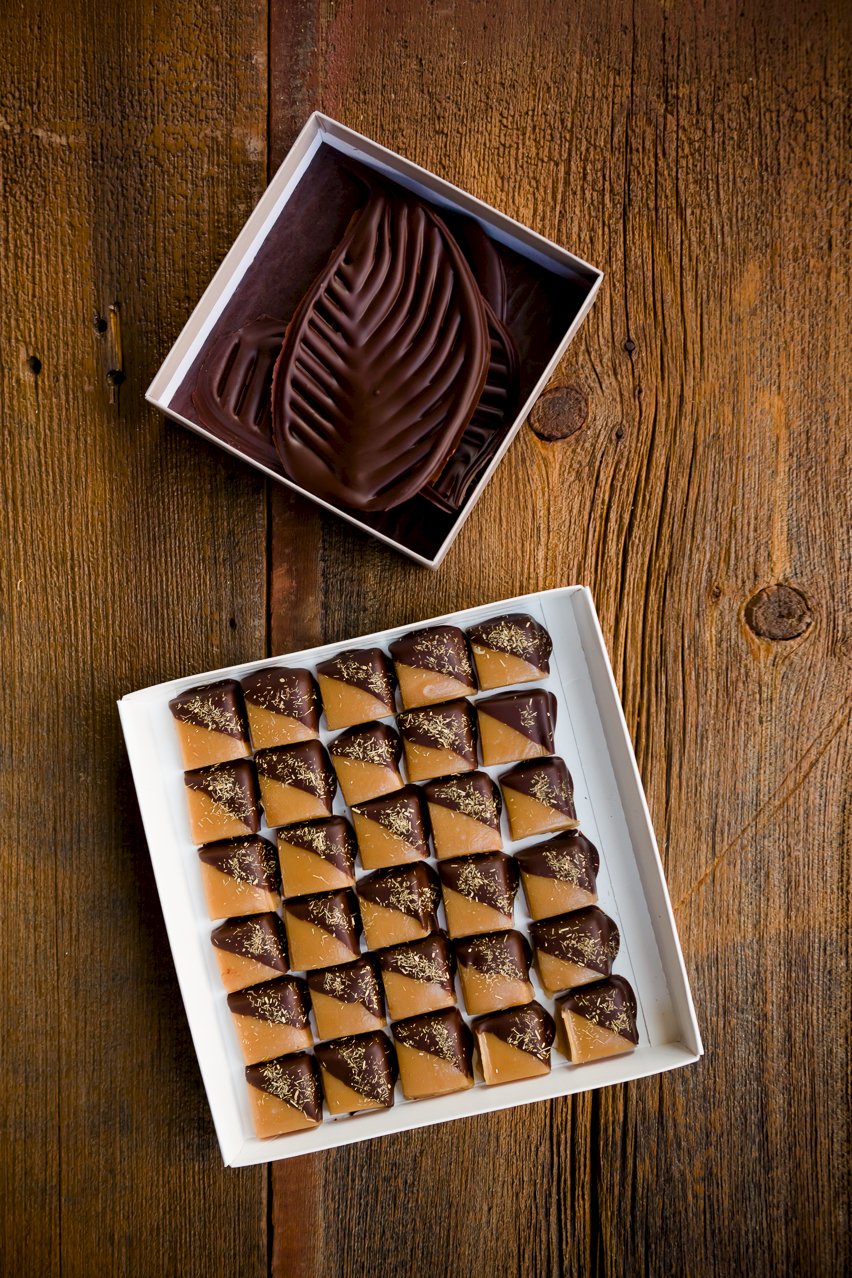 Check back here soon to learn how to use tempered chocolate to create the two projects shown above! Of course, there's a related cupcake coming soon too!