Healthy Greek Yogurt Frosting
Published , Last updated by
Stef
Disclosure: As an Amazon Associate, I earn from qualifying purchases.
Greek yogurt frosting is refreshing and tasty without the addition of butter or cream cheese. Plus, it has far less sugar than many other frostings! It's tangy and just the right amount of sweet.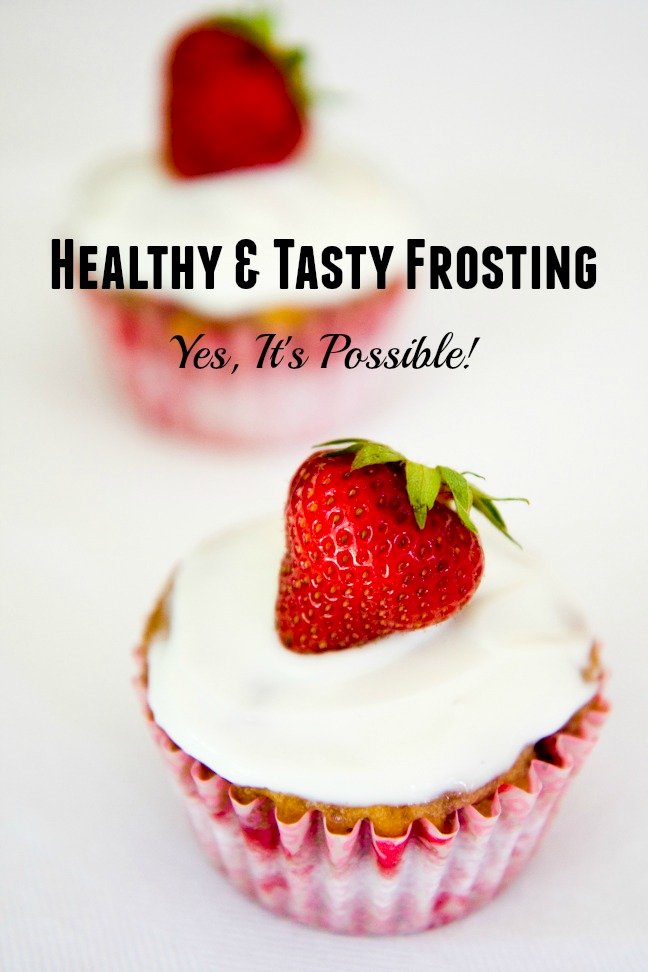 Yogurt frosting is wonderful on cakes and cupcakes and some of my readers have even mentioned that they use it as a fruit dip!
Ingredients
One of the challenges of making frosting without butter or cream cheese is getting it to thicken up so it doesn't simply slide off of baked goods. The secret is gelatin [paid link]. Adding just a little plain gelatin to frosting keeps it from dripping without adding lots of calories!
If you're a vegetarian, you can always use a vegetarian gelatin substitute. You'll have to match the volume of gelatin and liquid to my recipe and alter that part of the instructions for your substitution.
Of course, the main ingredient in this frosting is plain Greek yogurt. You can also experiment with your favorite yogurt flavors!
How It's Made
Place 3 tablespoons of water in a small bowl and sprinkle one teaspoon of gelatin over it. Distribute the gelatin as evenly as you can to avoid big clumps. You do not need to stir.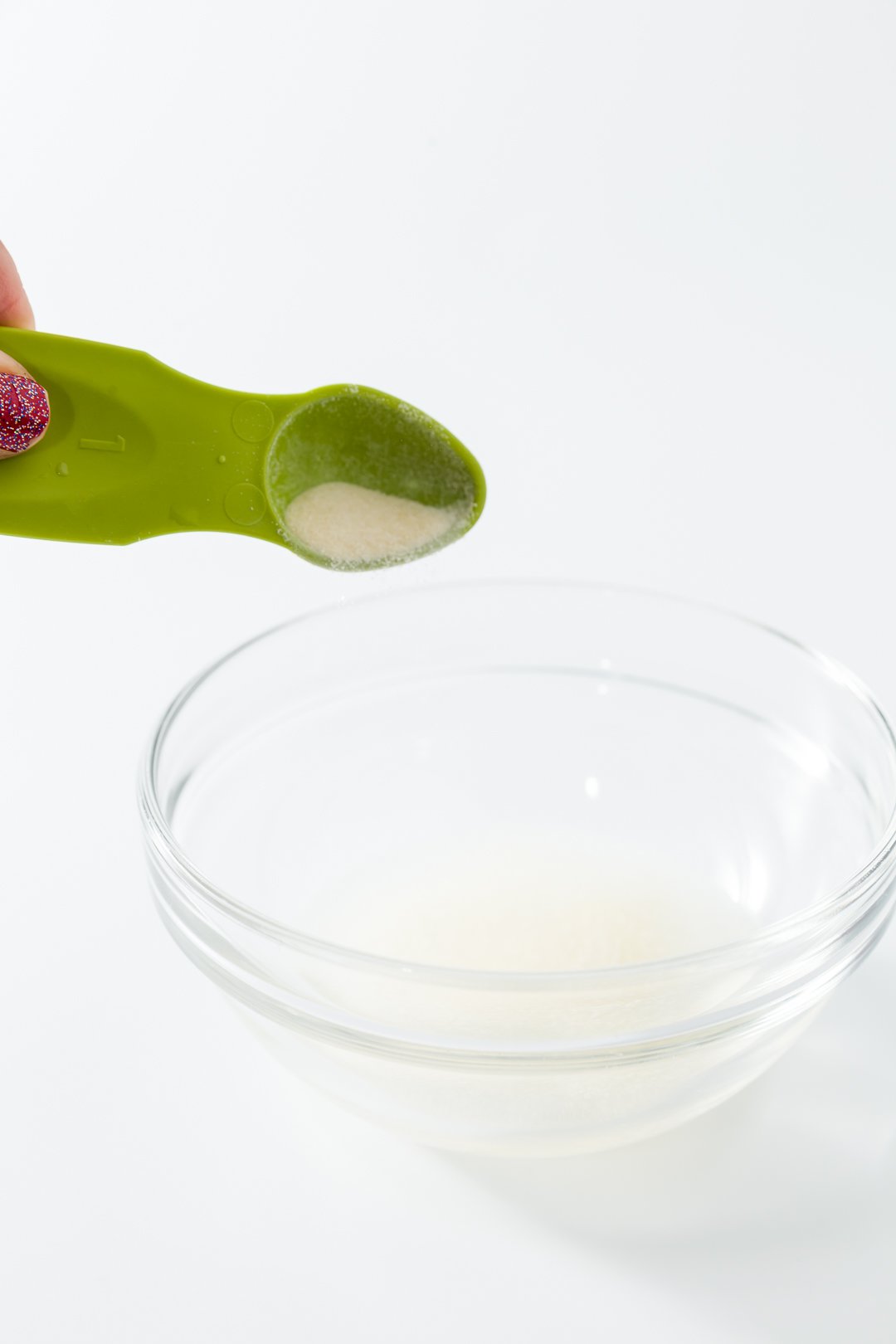 Let it sit for three minutes.
Microwave for 7 seconds or until the gelatin is dissolved.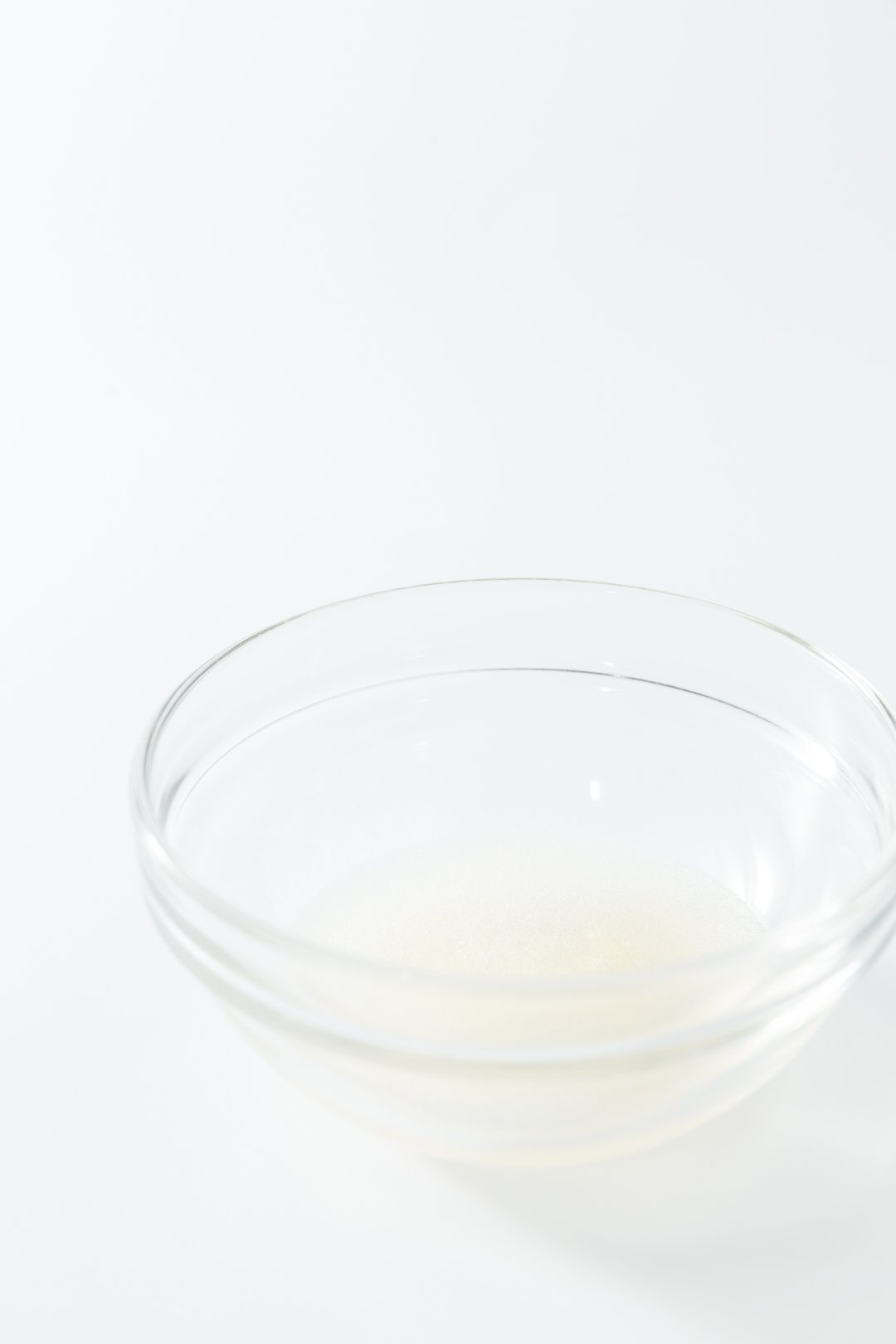 Mix the yogurt, powdered sugar, and vanilla by hand or with an electric mixer.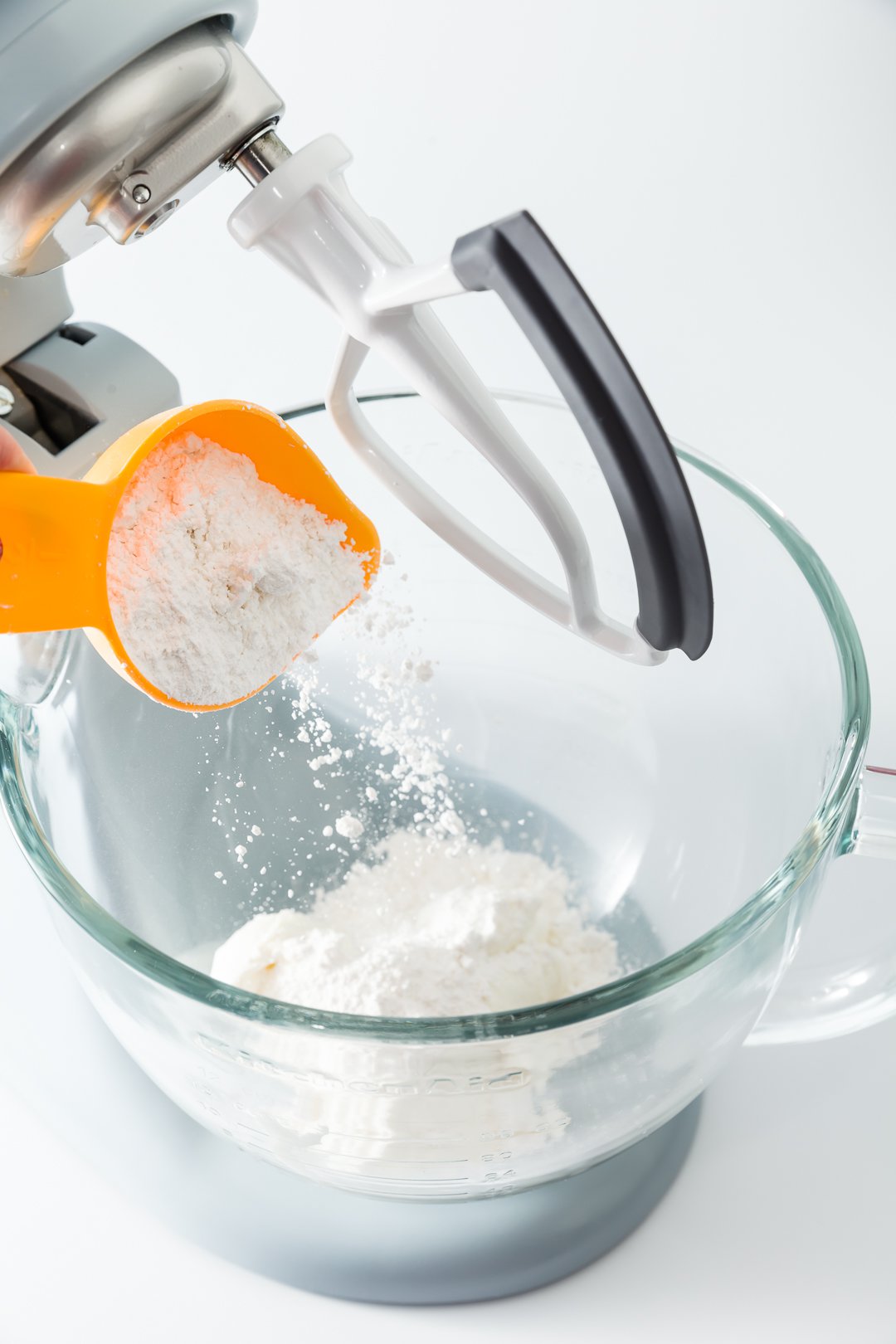 Stir in the prepared gelatin.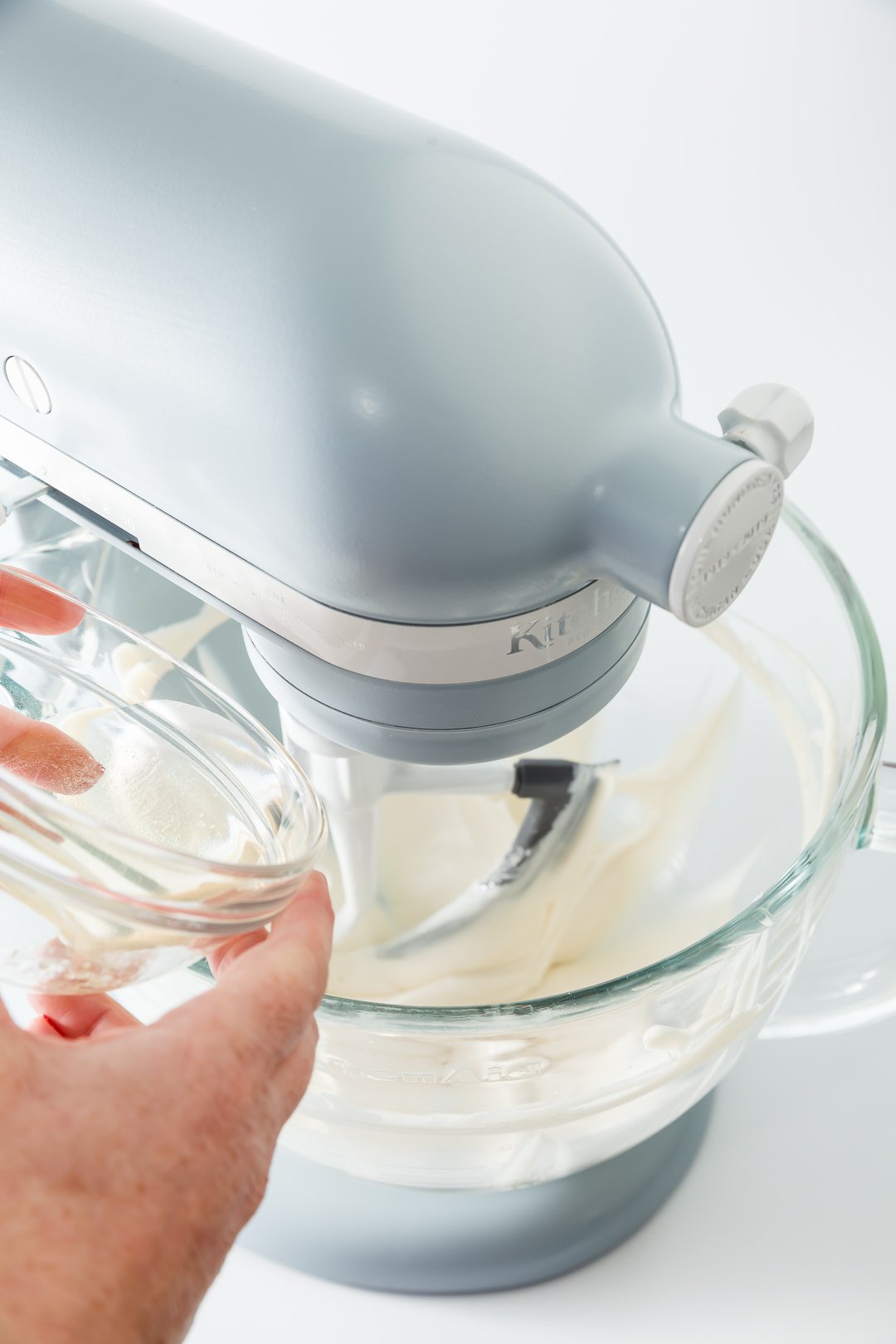 Cover and chill for three hours. When you remove it from the refrigerator, it will look a little like JELLO. Don't worry – it doesn't taste like it and it won't have that consistency once you break it up.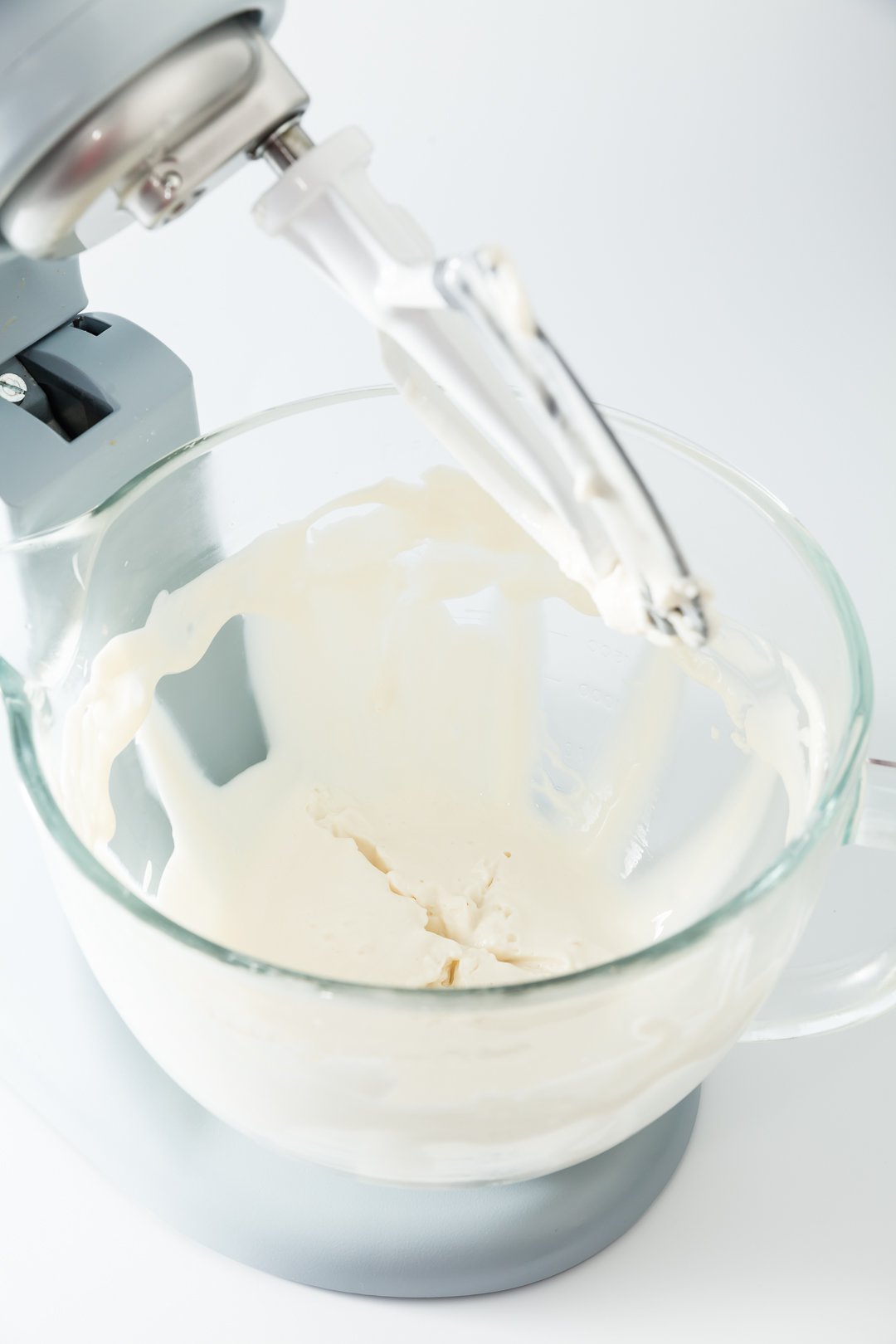 Mix with an electric mixer or vigorously by hand to break it up.
Spread over desserts. This frosting can't be piped.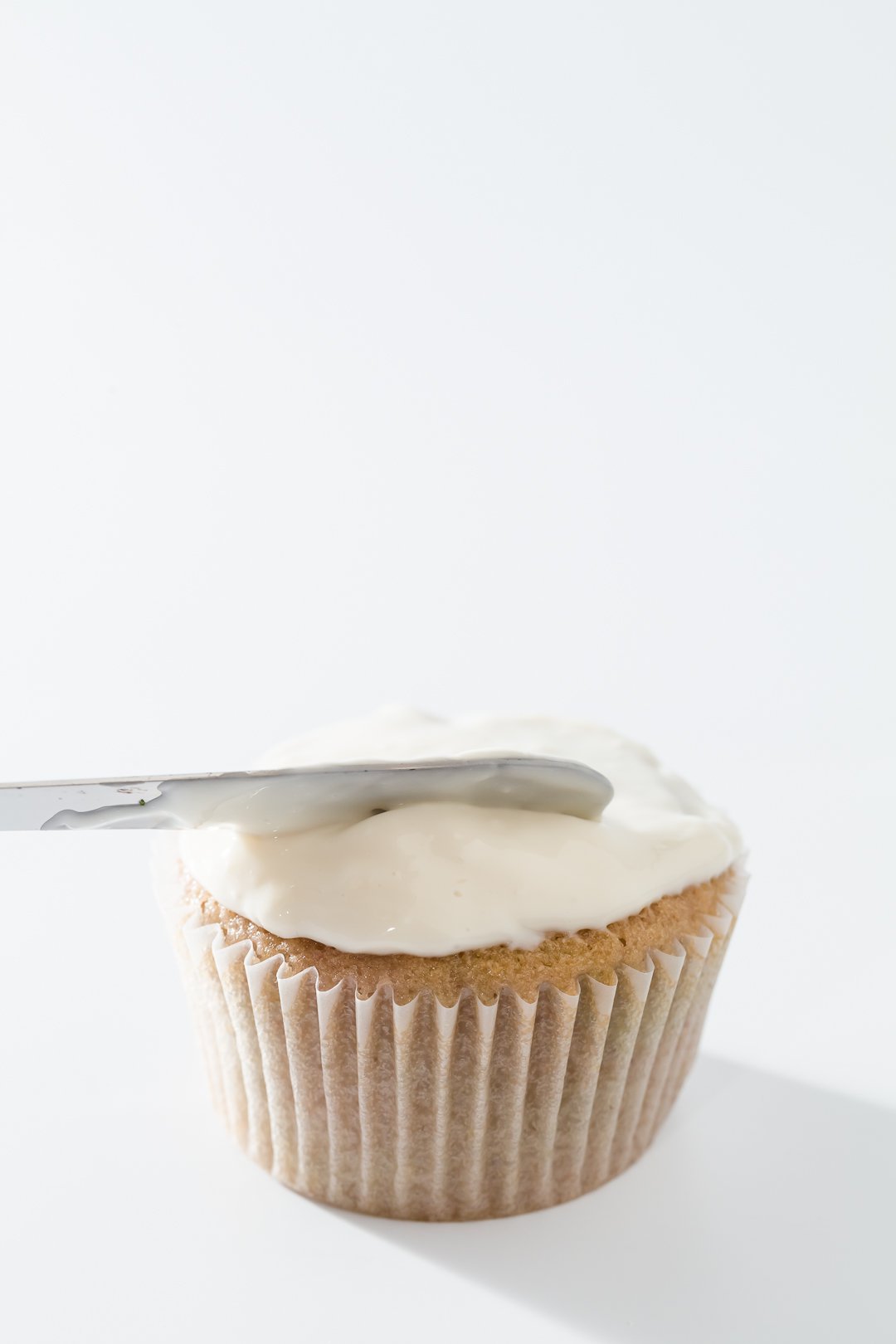 Refrigerate frosted desserts until ready to serve.
Expert Tips and FAQs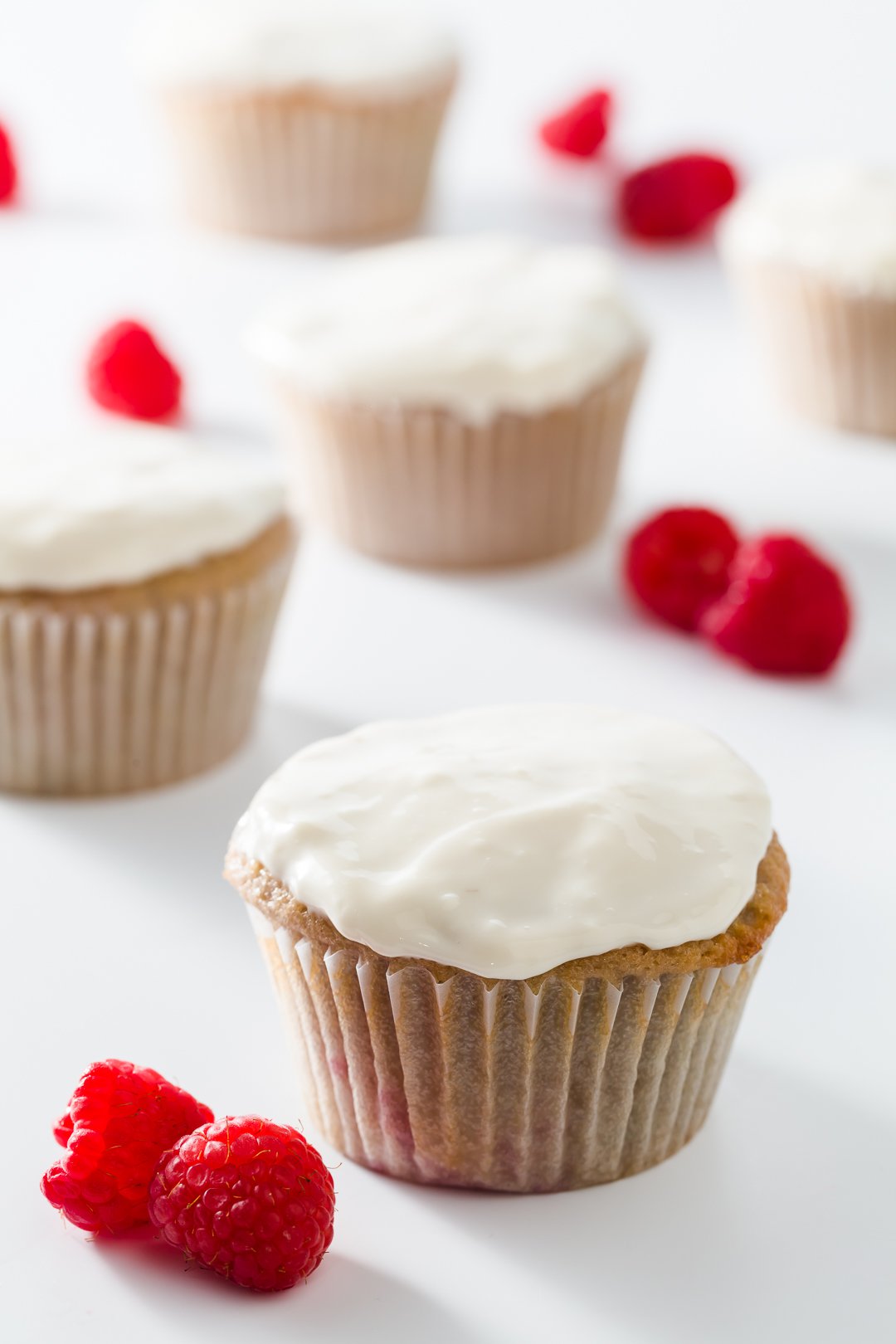 Try using Greek yogurt frosting on fruity desserts like peach muffins, banana muffins, strawberry banana bread, and strawberry cupcakes.
Yogurt and honey are a classic combination and I love this frosting on honey cupcakes and honey cake, too.
How long will this frosting last?
Store any baked goods that use this frosting in the refrigerator. It will stay good for about one week.
Can I use vanilla yogurt instead of plain yogurt?
Yes! If you do so, you can leave off the vanilla extract. Also, cut back on the sugar in the recipe because most vanilla yogurts are sweetened.
Other Healthy Desserts
Greek Yogurt Frosting
Greek yogurt is a sweet and tangy healthier frosting alternative.
Ingredients
3

tablespoons

water

1

teaspoon

plain gelatin

1

cup

plain Greek yogurt

1/2

cup

powered sugar

1

teaspoon

vanilla extract
Instructions
Place water in a small microwave-safe bowl.

Sprinkle gelatin evenly over the top of the water. Avoid having any large clumps. Do not stir.

Let the gelatin sit for three minutes.

Microwave for seven seconds or until the gelatin dissolves.

Whisk together yogurt, powdered sugar, and vanilla.

Stir in prepared gelatin.

Place in the fridge for at least three hours.

Remove and stir until smooth.
Notes
For a twist, try using flavored Greek yogurt in this frosting. Keep in mind that flavored Greek yogurt is typically sweetened so you'll want to cut back on the amount of sugar you add to the frosting.
This frosting can only be spread, not piped, and it must be kept refrigerated.
Nutrition
Calories:
31
kcal
|
Carbohydrates:
6
g
|
Protein:
2
g
|
Fat:
1
g
|
Saturated Fat:
1
g
|
Cholesterol:
1
mg
|
Sodium:
7
mg
|
Potassium:
24
mg
|
Sugar:
5
g
|
Calcium:
18
mg
Stay Connected!
Join my mailing list - and receive a free eBook!