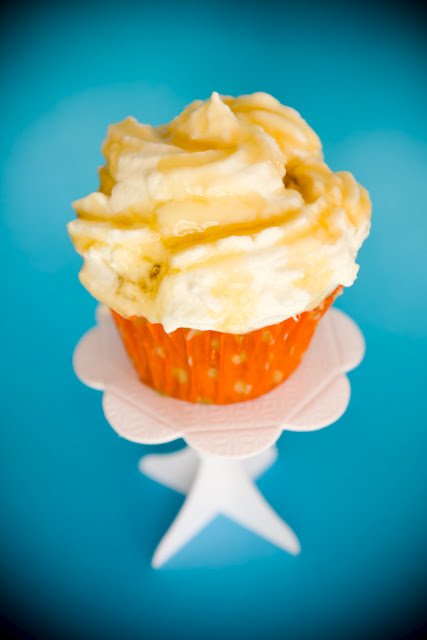 Licking honey off of one's paws may be the best way to eat it (assuming you aren't being stung by bees).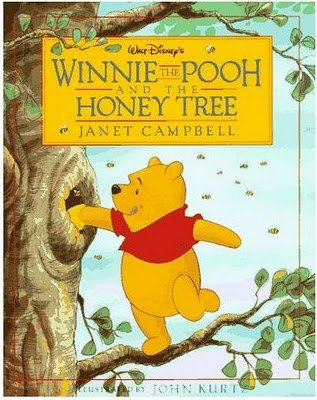 But if you must pair it with something, yogurt is the way to go – specifically, thick, rich, tart Greek yogurt.
I first discovered yogurt and honey in Greece.  In college, I had the good fortune to be able to attend Semester at Sea (a floating campus that travels around the world).  One of our stops was Greece.  While I don't remember every meal of my journey, I do clearly remember sitting at a cafe in Athens writing in my journal and eating yogurt and honey.  That meal sticks out in my mind not only because of the comforting sweet, smoothness of it, but because I was spending the day by myself; it was one of the few times that I have spent a whole day by myself in a foreign country.  To this day, yogurt and honey makes me feel independent and free. [Lie Detector: I wasn't by myself the whole day.  I actually ran into someone that I knew from the ship and ended up sharing lunch with him.]
A few days ago, I received a complimentary case of Greek yogurt from Voskos.  Not surprisingly, the flavor that I was the most excited about was this one: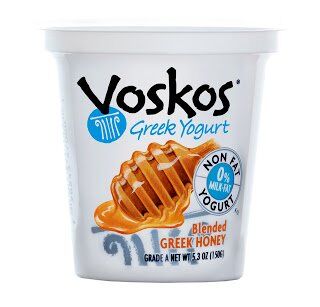 Random fact: One of Cupcake Project's Facebook fans,
Sara Vogt, says that she uses this yogurt as a face mask.
About the Yogurt and Honey Cupcakes
I was worried that the honey yogurt might be too sweet (I hesitate to say it, but there is such a thing as too much honey).  It was not too sweet.  The honey yogurt was just as I would make it for myself – minus the dripping honey mess that always ends up all over my counter and sometimes makes its way onto my keyboard.  The Voskos Greek honey yogurt got me thinking about making a yogurt and honey cupcake.
The honey cake recipe that I used for these cupcakes is not your traditional dense honey cake that I've enjoyed at Rosh Hashana meals.  This honey cake is more of a basic yellow cake that happens to be flavored with honey.  On its own, it is unremarkable.  But, don't write it off.  Just like pound cake is so much better with whipped cream and fruit topping and ladyfingers are nothing special until you turn them into tiramisu, this honey cake transformed to Zeus-like greatness once I added the "frosting".  Not only did I enjoy the "frosting" on its own, but it brought out the subtle honey flavors in the cake and actually made the cake better.


Why Am I Putting Frosting in Quotes?
I've made Greek yogurt frosting before (yogurt, vanilla extract, and powdered sugar).  But this time, I simply swirled or spread plain Voskos Greek yogurt right onto the cupcake.  Then, I drizzled honey all over the cupcake, Jackson Pollock
style.  So you see, the "frosting" is really just yogurt and honey – so easy and so good!
Field Notes:
I wasn't around when my mother-in-law tried these cupcakes.  When I got home (she was babysitting at our house – she's the best!), she said, "What kind of frosting was that?  I LOVED it!"  She didn't know to make quotes with her fingers when asking about the frosting because she mistook the yogurt for the real thing. 
Before tasting this honey cupcake topped with Greek yogurt, my friend Bryan Puskar (he requested a full name mention on the blog) asserted, "Given the choice between a cupcake topped with yogurt and a cupcake topped with frosting, I would always choose the cupcake topped with frosting." 
After tasting the honey cupcake topped with Greek yogurt, and recovering from his state of shock, Bryan changed his tune: "If someone offers me a cupcake topped with yogurt or a cupcake topped with frosting, the cupcake flavor will be the deciding factor, not the topping."
I assure you, you will not miss the butter and the powdered sugar when there is honey to be had.
Honey Cake Recipe
Although this post was written in 2010, I updated the recipe in 2015 with lighter cupcakes.  If you tried the old version and found it too dense, you aren't alone.  I hope you will enjoy the new one!
Yogurt and Honey Cupcakes
Yogurt and honey is the perfect pairing. It also feels indulgent without guilt.
Ingredients
Cupcake Ingredients
1 3/4

cups

white whole wheat flour

1 1/2

teaspoons

baking powder

1/2

teaspoon

baking soda

1/2

teaspoon

salt

1

cup

honey

1/2

cup

unsalted butter

room temperature

2

large eggs

2/3

cup

Greek yogurt

2

teaspoons

vanilla extract

1/2

cup

unsweetened almond milk

or any milk you prefer
Topping Ingredients
Greek yogurt

to taste

honey

to taste
Instructions
Cupcake Instructions
Preheat oven to 350 F.

In a medium-sized mixing bowl or bowl of a stand mixer, mix together flour, baking powder, baking soda, and salt.

Mix in honey.

Add butter and mix until fully combined.

In a small mixing bowl, whisk together eggs, yogurt, and vanilla extract until smooth.

Add the egg mixture to the flour mixture and beat on medium speed until just combined.

Slowly add milk and mix on low speed until just combined.

Fill cupcake liners 3/4 full.

Bake for 14 minutes and then test to see if they are done. They are done when a toothpick comes out without wet batter stuck to it. If not done, retest every two minutes.

When the cupcakes are done, remove them immediately from the tins and leave them on a cooling rack (or just on your counter if you don't own a cooling rack) to cool.
Topping Instructions
Just before serving, pipe or dollop cupcakes with Greek yogurt and drizzle with honey.
Nutrition
Nutrition Facts
Yogurt and Honey Cupcakes
Amount Per Serving
Calories 199
Calories from Fat 63
% Daily Value*
Fat 7g11%
Cholesterol 41mg14%
Sodium 148mg6%
Potassium 94mg3%
Carbohydrates 31g10%
Protein 3g6%
Vitamin A 235IU5%
Vitamin C 0.1mg0%
Calcium 57mg6%
Iron 0.6mg3%
* Percent Daily Values are based on a 2000 calorie diet.
Sweet Stands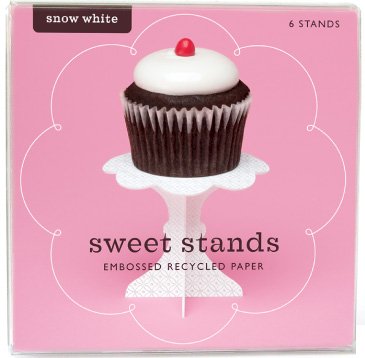 The single-serving cupcake stand featured in the photos on this post was given to me for review by Sweet Stands.  The stands come in three parts and you assemble them yourself.  They are super cute and would be perfect to set out at each place setting for a tea party for little girls or a small baby shower or bridal shower.
I'll be giving away a few of these charming stands in an upcoming post, so check back soon!