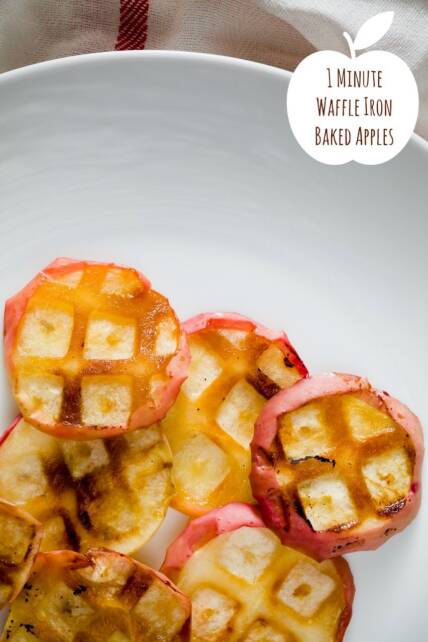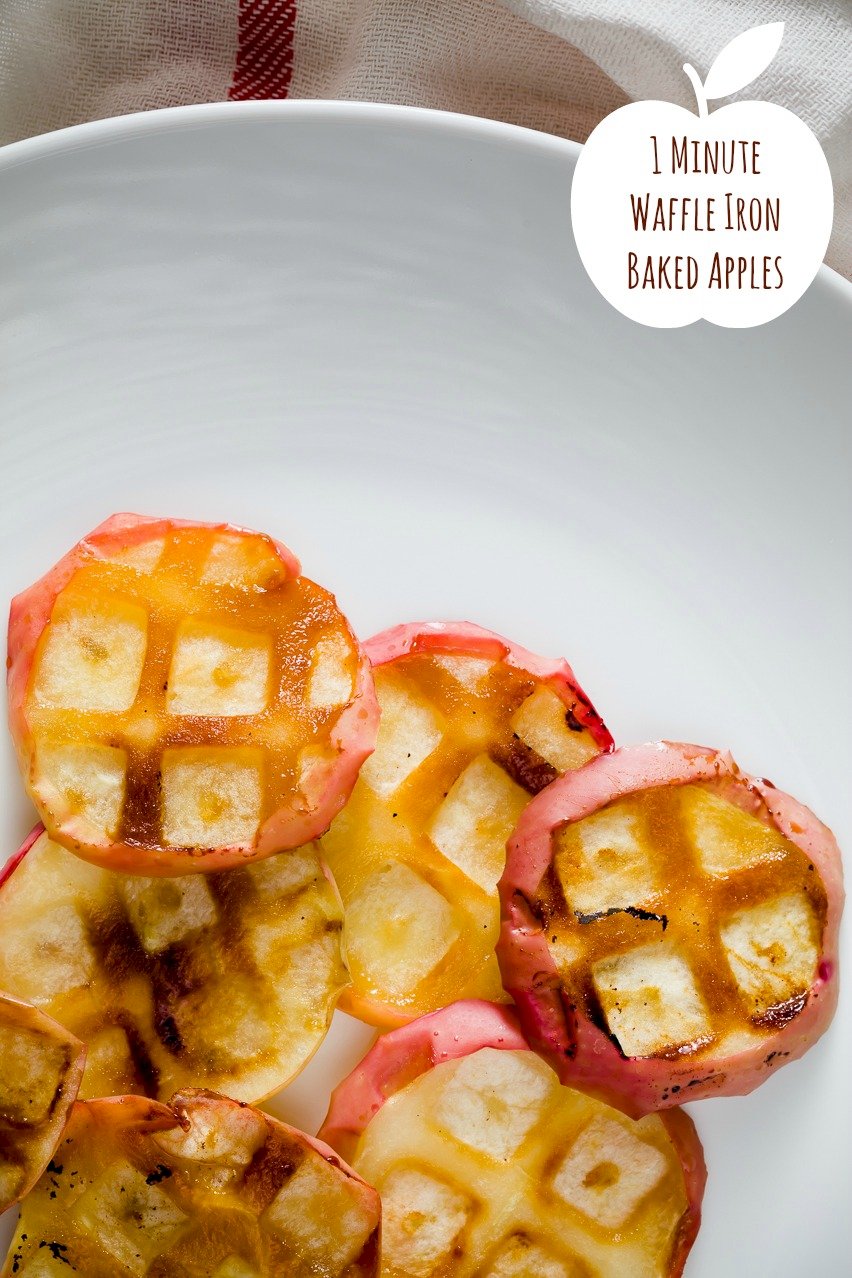 Waffle iron baked apples so are fun, easy, and healthy that they could quickly become a new staple around here.  They take just one minute to make and all you need is an apple, a little sugar, and a waffle iron.
The timing worked out perfectly for my discovery of waffle iron baked apples.
We had just gone apple picking at Mills Apple Farm and left with a ton of Jonathan apples and some adorable photos: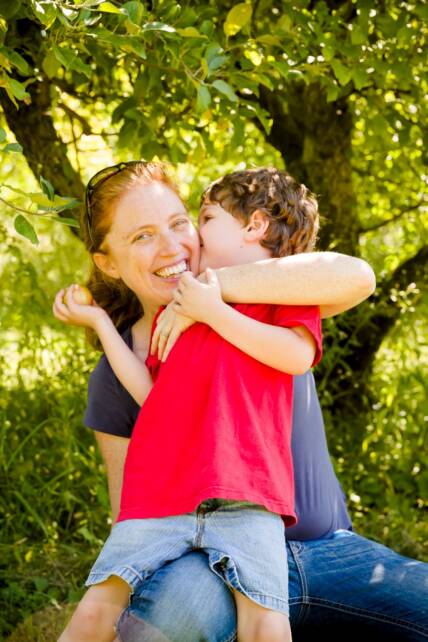 Back in 2010, author Daniel Shumski had a blog called Waffleizer (it's now called Will It Waffle).  I loved the blog and we collaborated to make waffled cupcakes.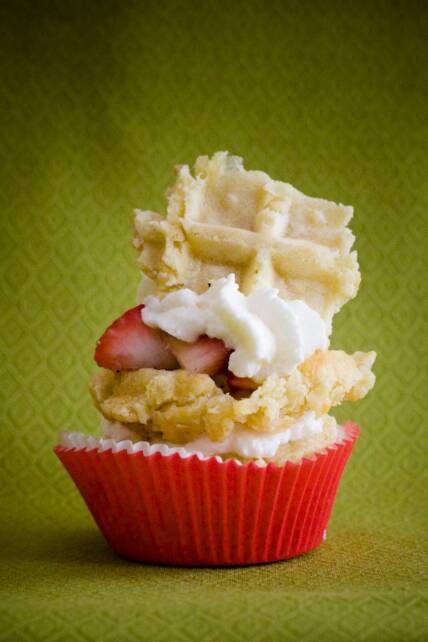 I've always been hugely impressed with Daniel's creativity and the power of the waffle iron.  I was so excited to get my hands on the book.
Will It Waffle is a pure joy to read.  It's filled with sweet and savory recipes that you never would have imagined making on a waffle iron – waffled onion rings, a waffle burger, spaghetti and waffled meatballs, and red velvet waffle ice cream sandwiches are just a few.  Of  course there are recipes for everyday great waffles as well.
My waffled apples are inspired by Daniel's waffled pineapple (which I also can't wait to try)!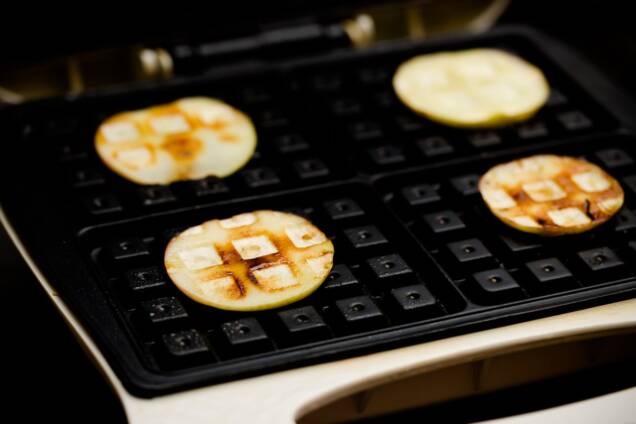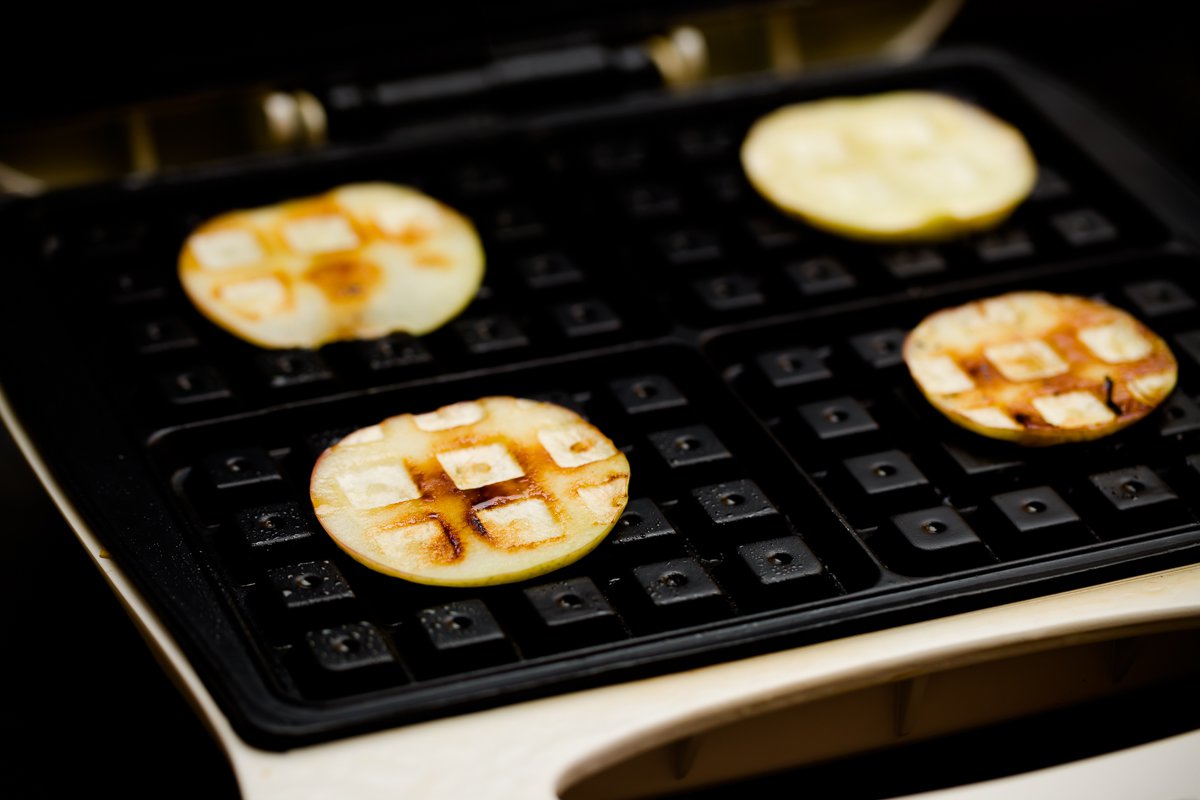 If you've tried this recipe, please RATE THE RECIPE and leave a comment below!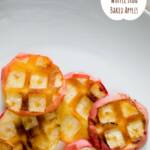 One Minute Waffle Iron Baked Apples
Ingredients
Non-stick cooking spray

As many apples as you want

sliced to just over 1/4" thick

Small sprinkle of sugar for each apple slice

optional
Instructions
Heat waffle iron.

Spray with non-stick spray.

Optionally rub both sides of apple slices with a little sugar. This isn't necessary (the apples are plenty sweet), but it does make them look better because the sugar caramelizes.

Place one apple slice in each section of the waffle iron.

Close the waffle iron and cook for about a minute or until the apples look waffled.