Cold Oven Pound Cake – Do Not Preheat!
Disclosure: I may earn a commission from purchases you make through affiliate links in this post at no additional cost to you.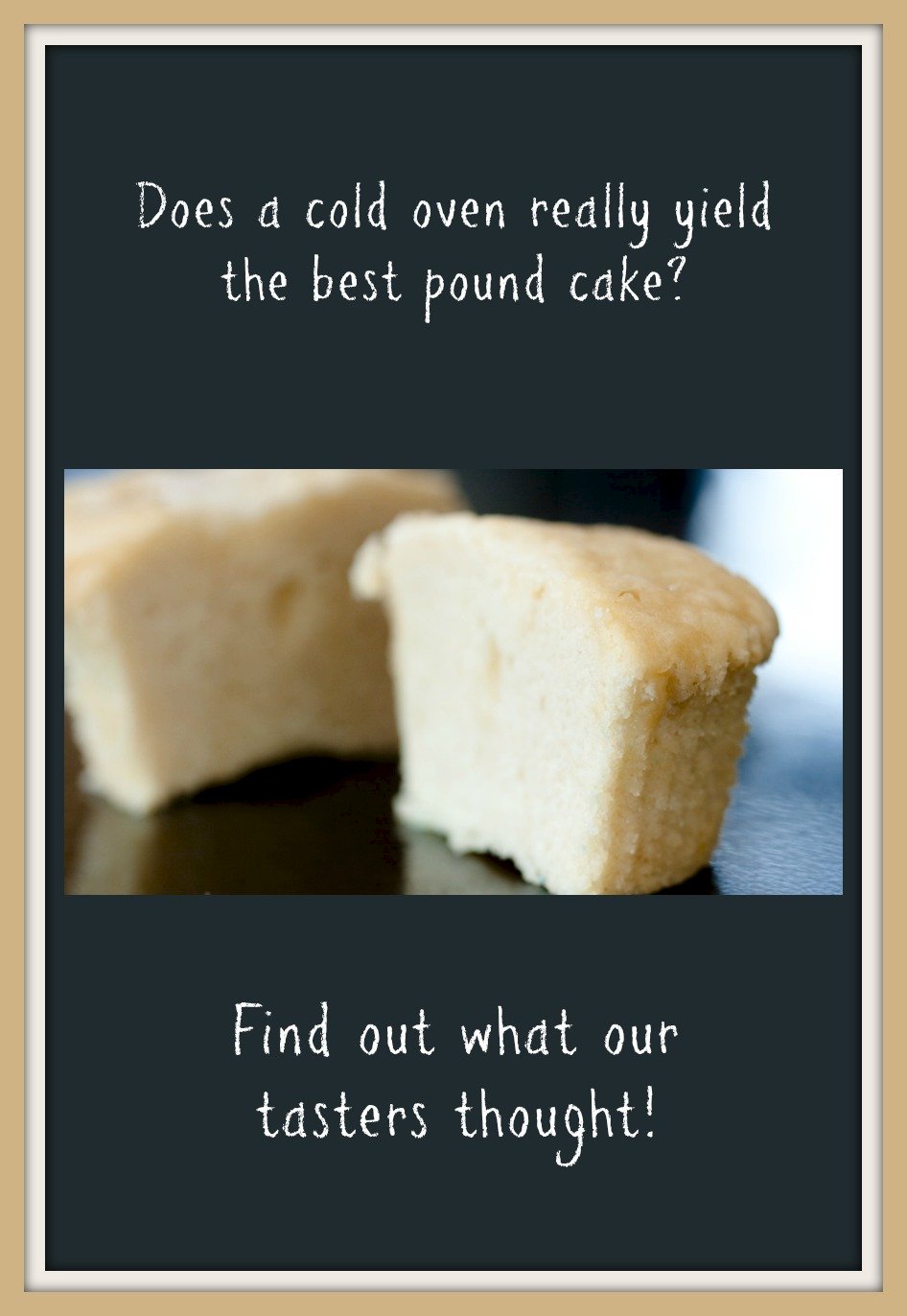 Have you ever made a cold oven pound cake? I hadn't even heard of cold oven pound cake until my friend Donna suggested I give it a try. "It's the best pound cake ever!" she exclaimed with such enthusiasm – immediately piquing my interest.
Cold oven pound cake is made using a typical pound cake recipe, but it's baked for a longer time in a cooler oven that hasn't been preheated.
Was it simply that Donna tasted a better than average pound cake recipe, or does baking cold oven pound cake really make a difference in the end result? I was determined to find out!
Is Cold Oven Pound Cake Better?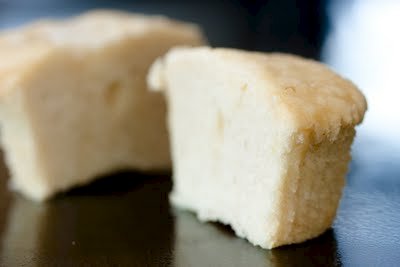 Using the exact same recipe, I baked half of my pound cake cupcakes in a preheated oven at 350 F for 25 minutes and the other half starting in a cold oven heating up to 275 F for 60 minutes. I then subjected my friends and family to blind taste tests (not that they minded).
EVERYONE liked the cold oven pound cake better! Some people went so far as to say that the cold oven ones were like a completely different dessert. The difference was in the texture. The cold oven pound cake was denser and had less of a crumb. It was what you would expect from pound cake. I'm not a food scientist (I can't explain why this works), but I would suggest that you try this technique the next time you make a pound cake.
Cold Oven Pound Cake Recipe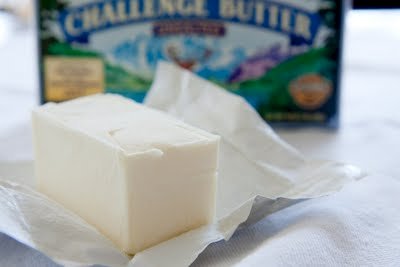 The key ingredient in pound cake, of course, is BUTTER. Pound cake gets its name from the fact that the classic pound cake recipe contains a full pound of butter. For my cold oven pound cake (in cupcake form), I used butter compliments of Challenge Butter. Challenge Butter is not sold here in St. Louis, but it is available in other parts of the country. I figured that if they were going to send me butter, I needed to make something super buttery!
The cold oven pound cake recipe I used was from Annie Laurie on Bakespace. It was one stick shy of the traditional full pound of butter. Annie says that her mother was famous for it, and I can understand why. I am reprinting the recipe below with my notes and modifications to make cupcakes instead of a cake.
Cold Oven Pound Cake
Have you ever made a cold oven pound cake? I hadn't even heard of cold oven pound cake until my friend Donna suggested I give it a try.
Ingredients
1 1/2

C

unsalted butter

3

C

sugar

6

large eggs

cold

3

C

sifted cake flour

I used all-purpose flour since that was all I had on hand, and it worked well

1

C

whole milk

VERY cold (I used 2%)

1

t

vanilla extract

1

t

almond extract

Use any extract here that you like. I used coffee extract.
Instructions
Cream butter and sugar together.

Beat in eggs, one at a time.

Beat in flour, one cup at a time, alternating with milk.

Add extracts.

Beat on medium-high to high speed for two minutes, scraping down sides of bowl.

Fill cupcake liners 3/4 full.

Place on middle rack in a COLD oven and bake at 275 F for 1 hour.
Notes
People have reported that it makes many more than 24 cupcakes. Maybe even double that. You may want to halve the recipe.)
Nutrition
Calories:
277
kcal
|
Carbohydrates:
36
g
|
Protein:
3
g
|
Fat:
13
g
|
Saturated Fat:
7
g
|
Cholesterol:
72
mg
|
Sodium:
22
mg
|
Potassium:
47
mg
|
Sugar:
25
g
|
Vitamin A:
430
IU
|
Calcium:
23
mg
|
Iron:
0.3
mg
The Frosting
I frosted these cupcakes with banana whipped cream with cacao nibs. But an advantage of such a plain cake is that you can top it with whatever flavor frosting you most love!
Flashback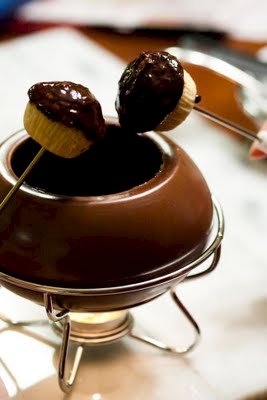 You might consider trying making minis with this recipe; simply bake for half the time that the instructions call for. See my post on making mini cupcakes for more information.