Pound Cake Cupcakes
Published , Last updated by
Stef
Disclosure: As an Amazon Associate, I earn from qualifying purchases.
If you love pound cake, try making it as cupcakes! These are are dense, rich, and decadent. Plus, since they have just a few ingredients, they are really easy to whip up.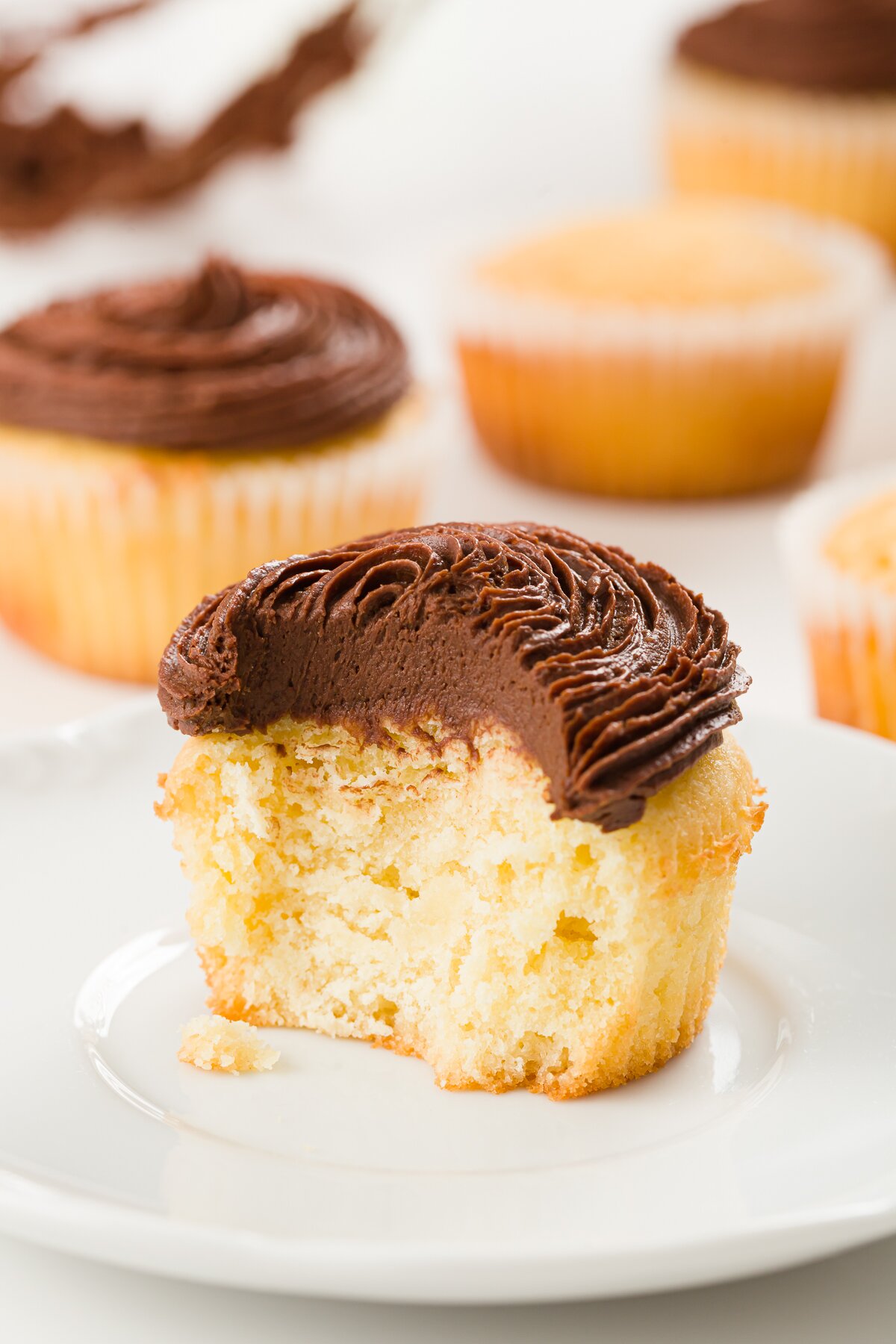 You can top the cupcakes with whipped cream, ice cream, or any frosting you like!
Ingredients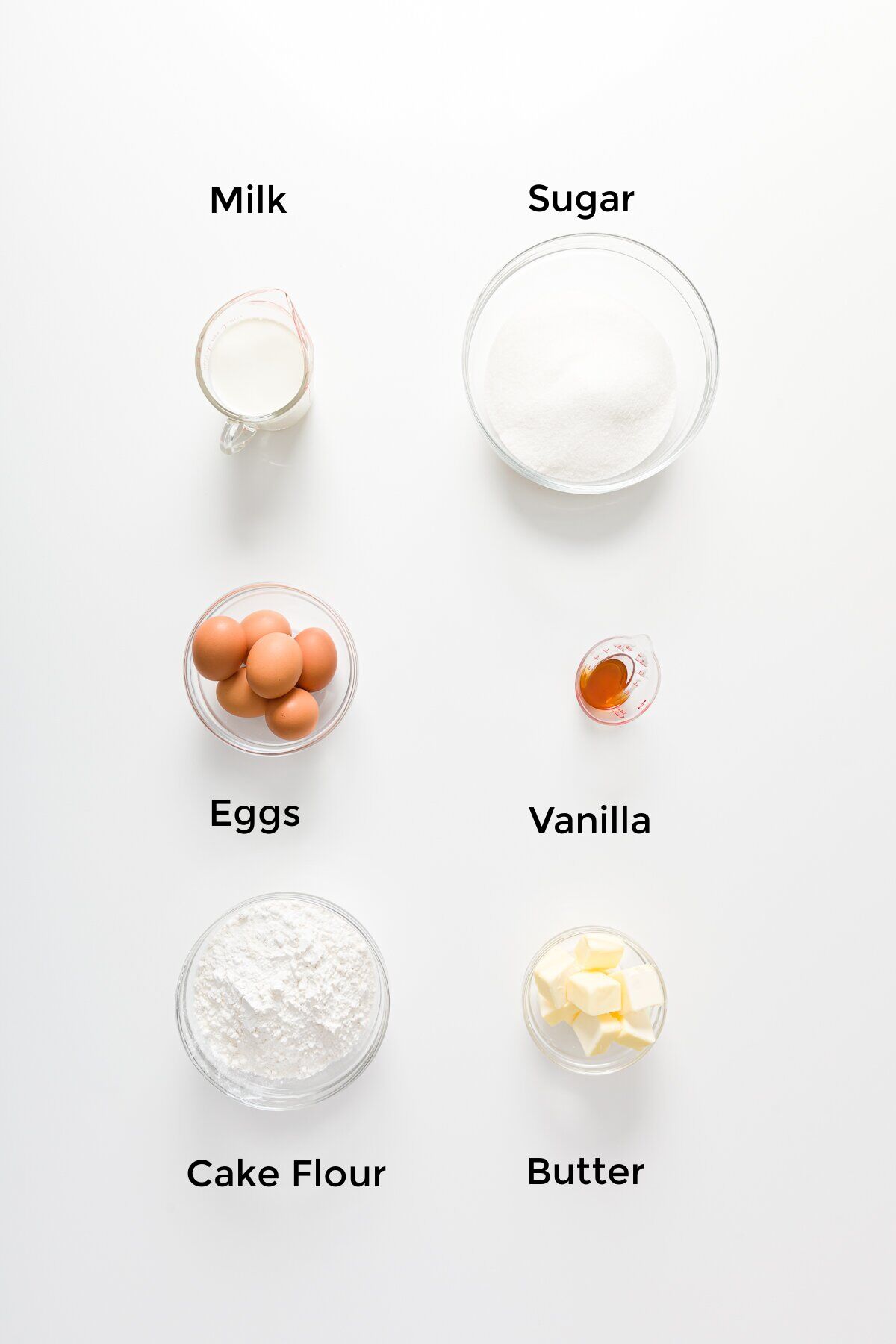 Pound cake gets its name from the fact that it originally contained a full pound of butter. For 24 cupcakes, you'll use three sticks – one stick shy of the full pound.
Tip: Make sure the butter is at room temperature so that it will mix well with the other ingredients.
Beyond butter, you'll also need sugar, eggs, cake flour, whole milk (or half and half for a richer flavor), and vanilla extract.
You are welcome to use all-purpose flour instead of cake flour, but the cake flour helps to give the recipe the perfect crumb.
How It's Made
Start by beating butter and sugar together using an electric or stand mixer, mixing until fully integrated.
Then, mix in the eggs one at a time.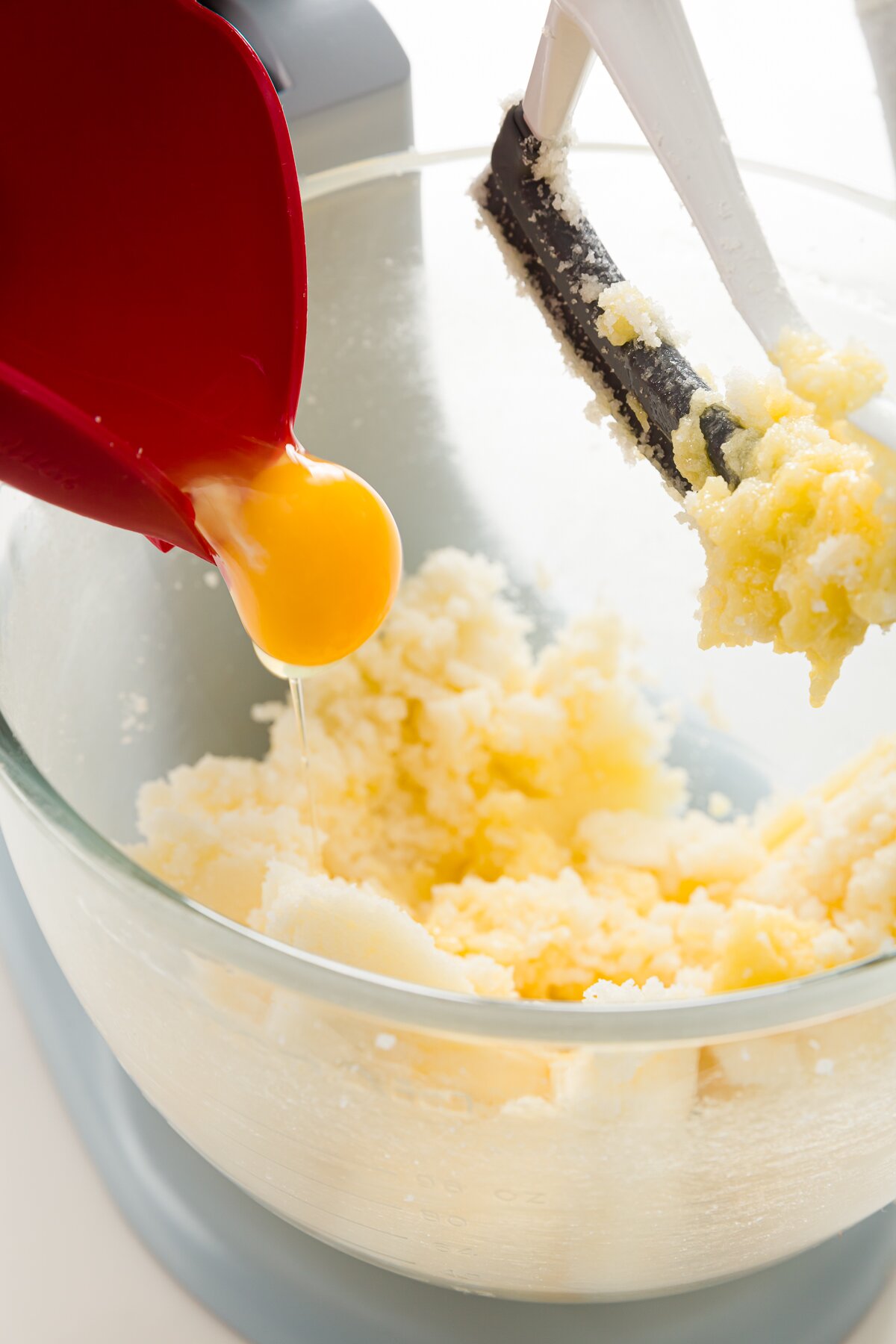 Add the flour a little at a time, alternating with the milk, until just combined.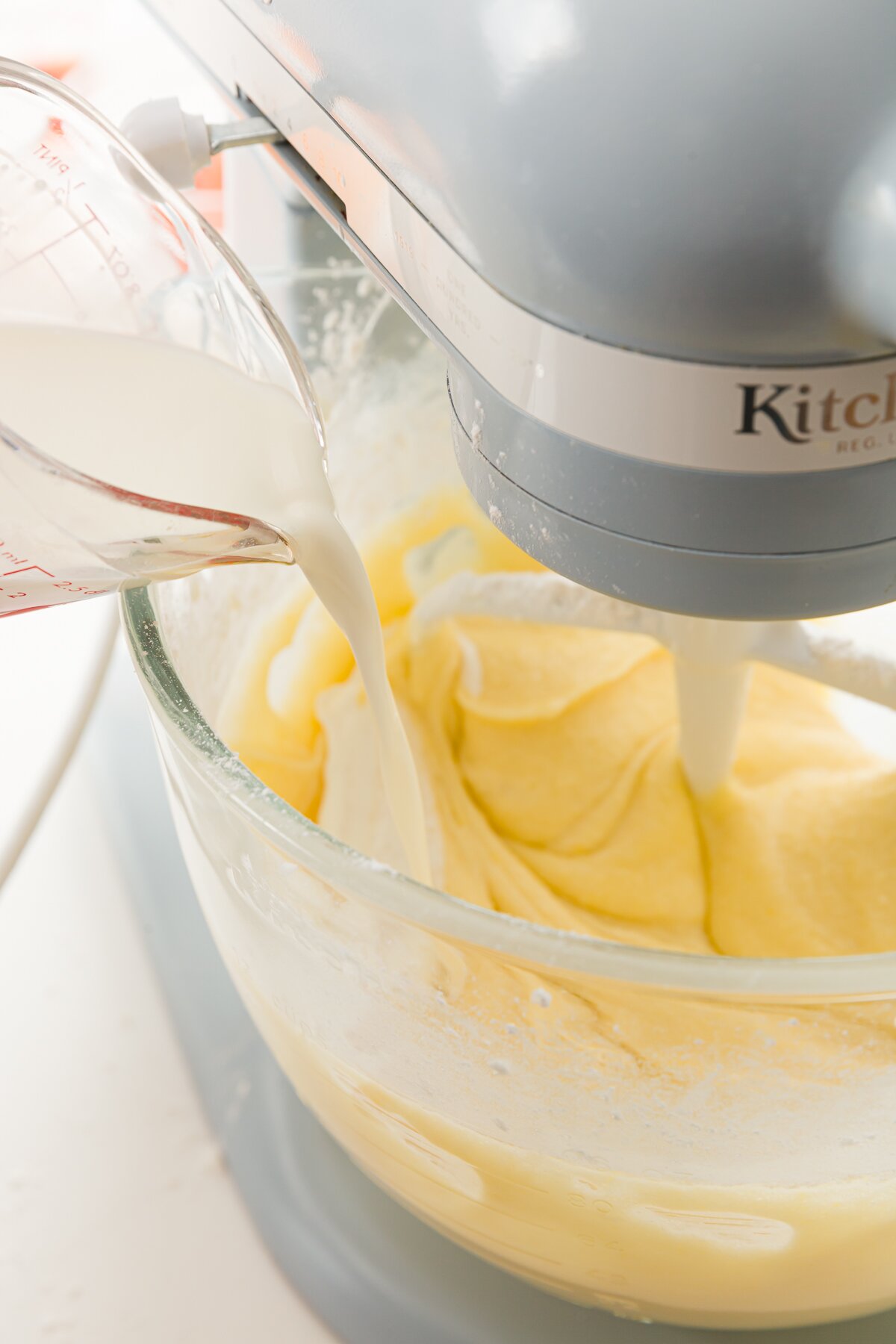 Mix in the vanilla extract, also until just combined.
Distribute the batter evenly between cupcake liners, place in the oven, and then turn the oven on to 325 F. Pound cake comes out best when it's made in a cold oven, so don't preheat!
Tip: Some new ovens have a boost mode when you turn them on that helps them heat up extra fast. Make sure that you disable boost mode for this recipe!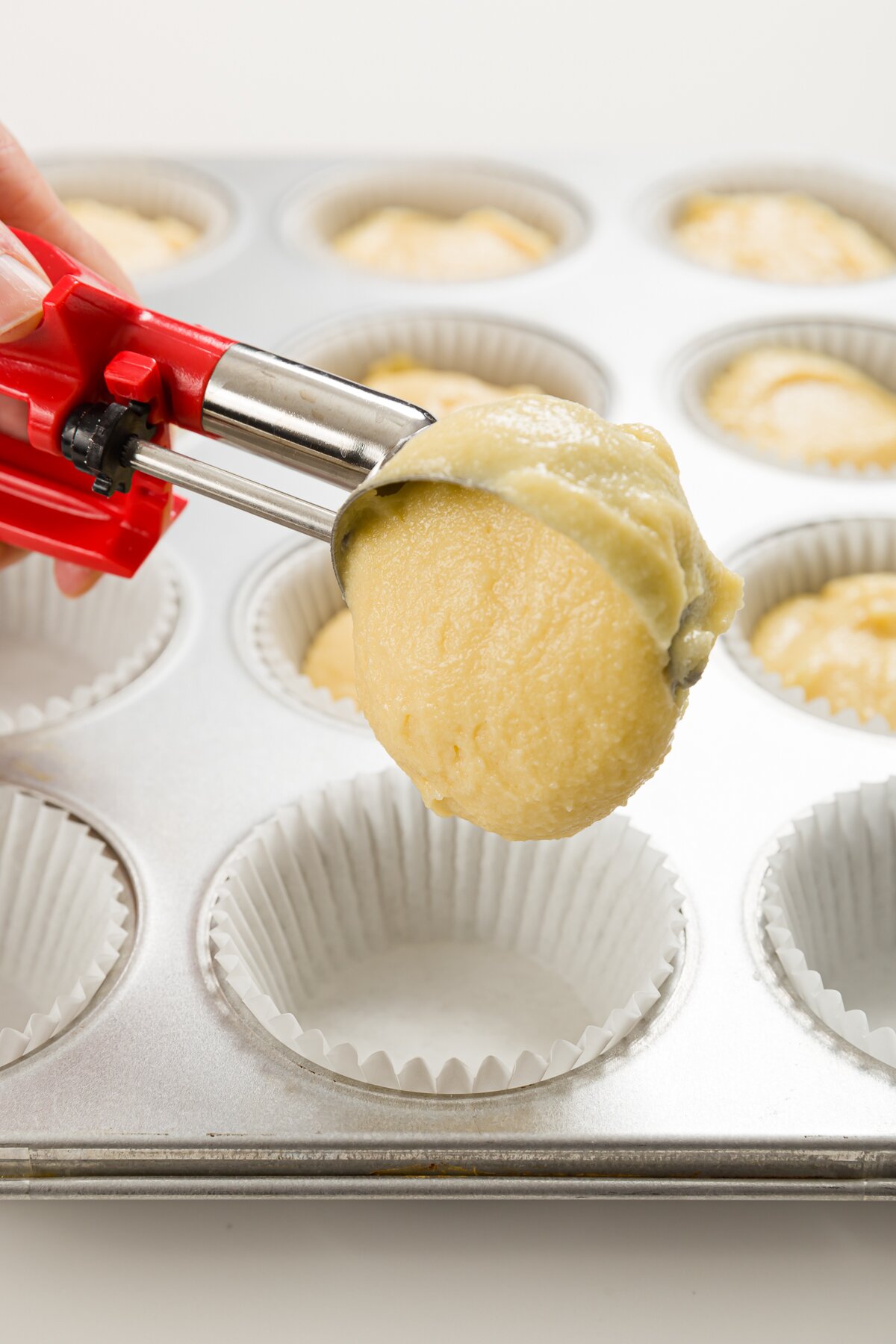 Bake for about one hour. You'll know the cupcakes are done when a toothpick inserted into the center of one comes out clean.
Expert Tips and FAQs
Topping Ideas
In the photos here, I topped the cupcakes with ganache. I love that combination; it's like when you dip pound cake in fondue!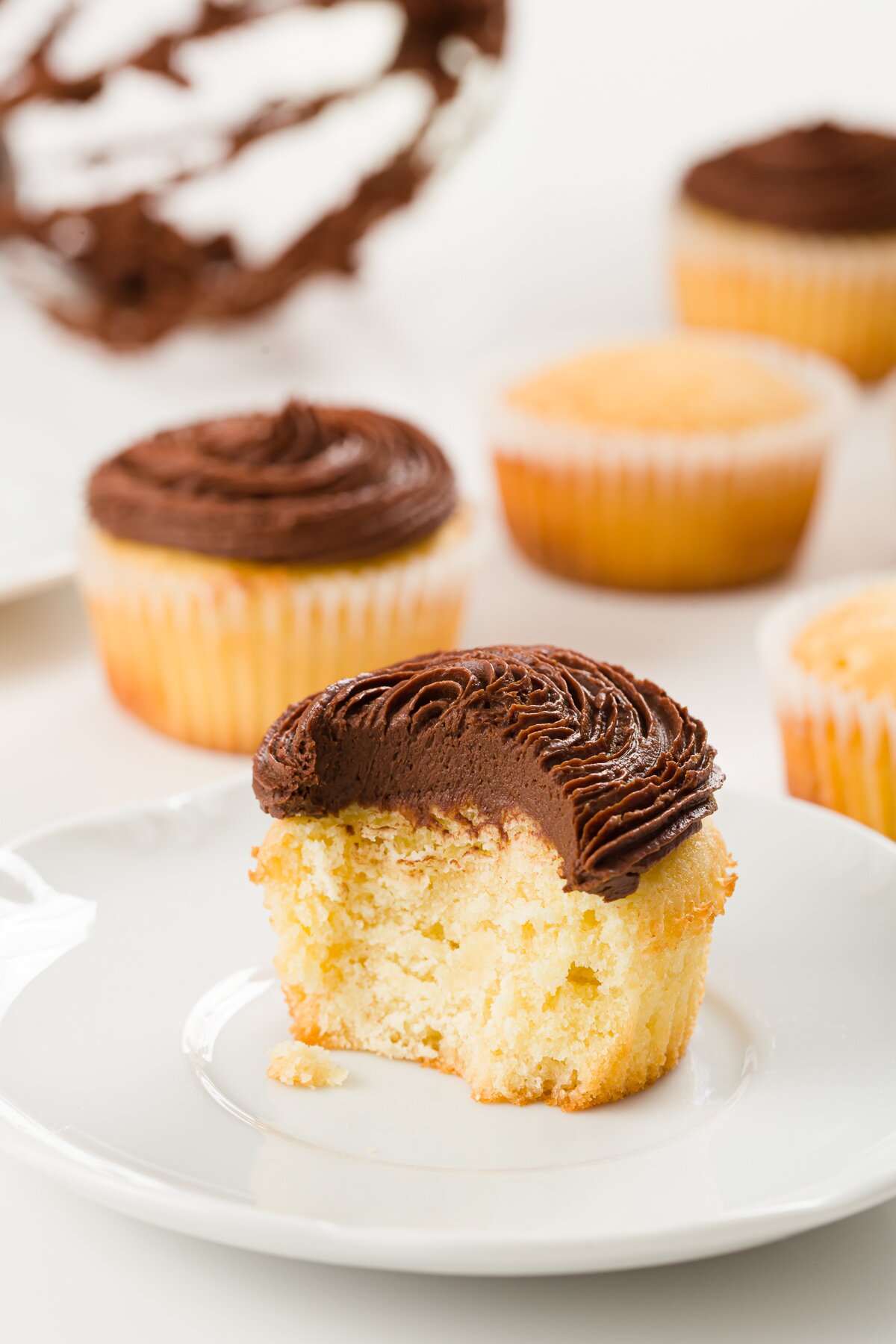 I also really like topping them with with chantilly cream, strawberry whipped cream, or chocolate whipped cream. I'd shy away from buttercream – the cake itself is so dense and buttery that a lighter topping works better.
Why does baking in a cold oven make pound cake cupcakes better?
Most cakes and cookies need to be baked in a pre-heated oven. The heat activates the leavening agent, helping the dessert to rise the correct amount at the right speed. The burst of heat also quickly browns the outside of the dessert.

Pound cake cupcakes are dense – we aren't looking for a rise to make them light and fluffy – and using a cold oven helps to keep them that way. It also ensures that the outsides of the cupcakes don't get too brown while the interiors are still cooking.
How long do pound cake cupcakes last for?
They last about 5 days at room temperature in an airtight container. You can also freeze them for several months.
What's a good way to vary these cupcakes?
Try using goat butter instead of cow butter to give these a fantastic tangy, earthy flavor!
Related Recipes
Pound Cake Cupcakes
If you love pound cake, try making it as cupcakes! These are are dense, rich, and decadent, and they're easy to make since they only have a few ingredients.
Ingredients
1 1/2

cups

unsalted butter

room temperature

2 1/2

cups

sugar

6

large eggs

3

cups

cake flour

you can substitute all-purpose flour if that's all you have on hand

1

cup

whole milk

you can use half & half for a richer cake

1

tablespoon

vanilla extract
Instructions
In the bowl of an electric mixer, cream butter and sugar together at high speed until fully integrated.

Beat in eggs, one at a time.

Beat in flour, one cup at a time, alternating with milk, until just combined.

Mix in vanilla extract until just combined.

Divide batter evenly between 24 cupcake liners.

Place into a COLD oven. Set the oven to 325 F and bake for 60 minutes or until a toothpick comes out dry. Important: If your oven has a boost feature, make sure that is turned off.
Nutrition
Calories:
262
kcal
|
Carbohydrates:
33
g
|
Protein:
4
g
|
Fat:
13
g
|
Saturated Fat:
8
g
|
Cholesterol:
72
mg
|
Sodium:
22
mg
|
Potassium:
48
mg
|
Fiber:
1
g
|
Sugar:
21
g
|
Vitamin A:
430
IU
|
Calcium:
23
mg
|
Iron:
1
mg
Stay Connected!
Join my mailing list - and receive a free eBook!