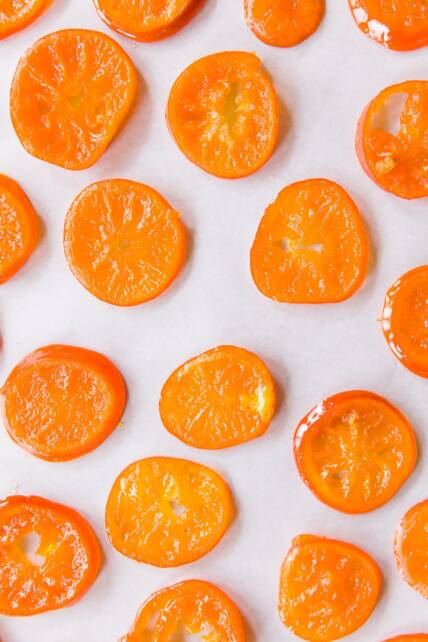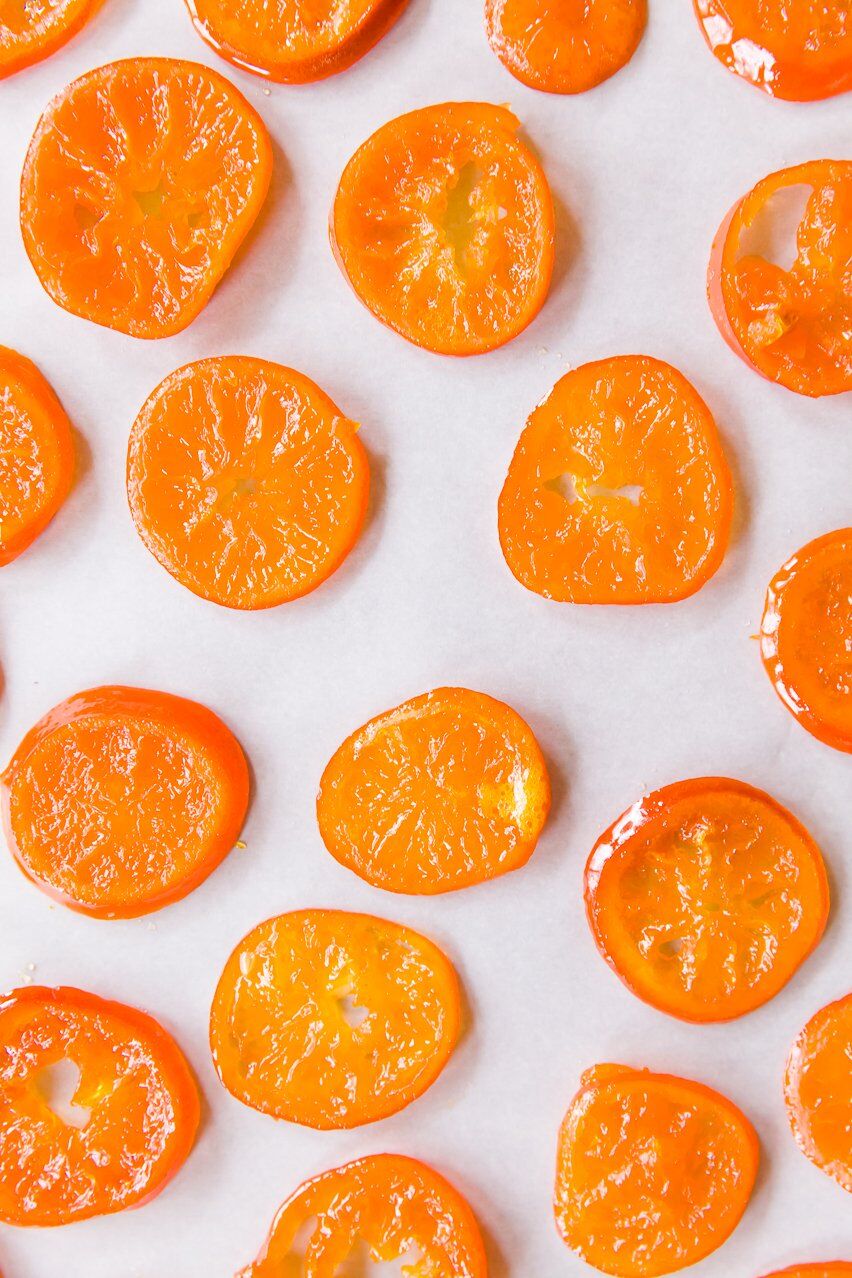 You're not supposed to look directly at the sun.  I've done it anyway (sorry, eyes); have you?  While sungazing is ill-advised, it's totally safe to stare at these sunny candied cuties.  Candied cuties – sometimes called clementines – are super sticky, tart, and sweet enough to fill your sugar craving.  They can be enjoyed on their own as an alternative to artificially sweetened candy or they can serve as an adorable topping for orange-flavored cupcakes, pies (like my cutie pie), or cakes.
I based my candied cutie recipe on Valerie Rice's recipe for candied orange slices.  Aside from the choice of orange variety, the difference between my recipe and hers is that she dehydrates the candied oranges to make them crispy and brittle.  I prefer to leave mine sticky and chewy.
If you've tried this recipe, please RATE THE RECIPE and leave a comment below!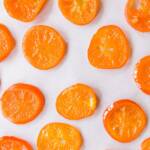 Candied Cuties
Ingredients
8

cuties

2

cups

water

4

cups

sugar

4

cinnamon sticks
Instructions
Slice each cutie into approximately 6 thin slices and set aside.

Bring water and sugar to a boil in a small saucepan, stirring to dissolve the sugar into the water.

Add the cinnamon sticks and the cutie slices. If there are any slices that got mangled during cutting or just don't look as pretty (like the end pieces), squeeze their juice into the saucepan.

Lower the heat until you have a rolling but not super powerful boil and cook for 20 minutes, rotating the slices occasionally.

Lower the heat to a simmer and cook for another twenty minutes.

Using tongs, transfer candied slices to a cooling rack (if you don't want your counter to get dirty, put a paper towel under the rack). Save the orange syrup left in the pot to use on pancakes, over ice cream, in drinks, or in whatever other way you can dream up.

As soon as the candied cuties are cool, transfer them to parchment paper. If you leave them on the cooling rack too long, it will be hard to remove them.

Serve candied cuties as a snack or use to decorate cake, cupcakes, or pie.