Super Bowl Desserts 2020 – Cupcakes, Cookies, and More
Published , Last updated by
Stef
Disclosure: As an Amazon Associate, I earn from qualifying purchases.
These Super Bowl desserts will make it worth going to the party even if you don't like the game. Choose from cupcakes, fried treats, cookies, and more!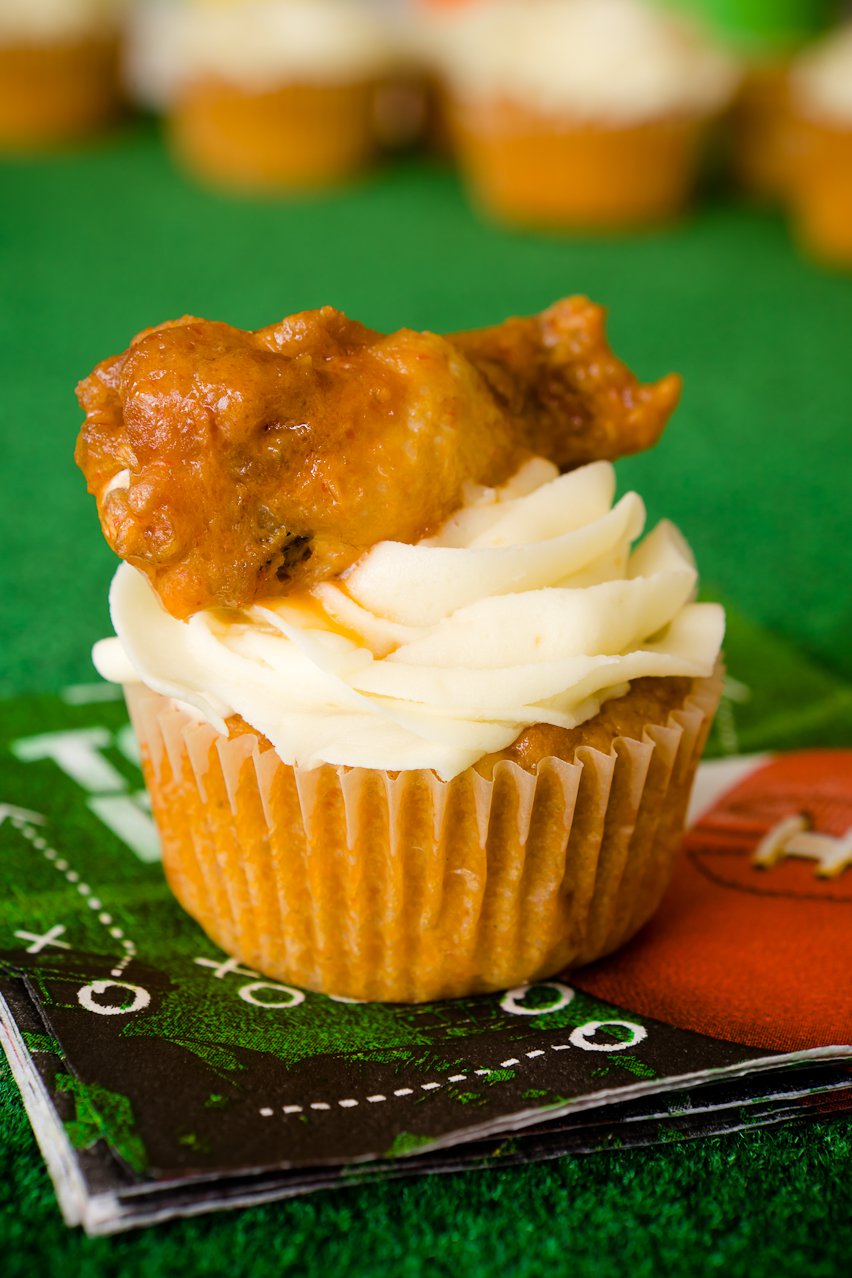 The best Super Bowl desserts are hand-held. People can grab them quickly and return to the game. Here are a few of my favorites!
Super Bowl Cupcakes
Cupcake are always popular Super Bowl desserts.
Tip: Mini cupcakes are always more popular than full-sized ones at Super Bowl parties. Mini ones let people feel comfortable trying more treats!
My buffalo chicken cupcakes are a cross between a cupcake and a muffin and they're made with hot sauce and blue cheese and frosted with blue cheese frosting. In truth, you could serve them as a dessert or an appetizer as they are on the savory side.
For an easier choice, bake some vanilla cupcakes and then top the cupcakes with sprinkles in the color of your favorite team.
Super Bowl Cookies
Cookies are so easy to eat while watching the game. No matter which team wins the game, the really winner will be the cookies you make!
Nachos are a must at Super Bowl parties, which is why I created dessert nachos. They are crisp cookies loaded with sprinkles and dipped in a meringue or marshmallow frosting dip.
My chocolate chip cookiedillas take cookies to the extreme – and isn't that what Super Bowl is all about? They are chocolate chip cookies grilled up with chocolate chips and marshmallows inside.
Photo Credit: www.barbarabakes.com
If you are looking for a flavor that's a little bit more conventional, try these football sugar cookies from Barbara Bakes.
Fried Super Bowl Desserts
You may already have the fryer out at your Super Bowl party as so many Super Bowl snacks are deep fried. So, why not fry up some desserts as well?
Photo Credit: thefirstyearblog.com
Stay Connected!
Join my mailing list - and receive a free eBook!