Chocolate Chip Cookiedillas
Published , Last updated by
Stef
Disclosure: As an Amazon Associate, I earn from qualifying purchases.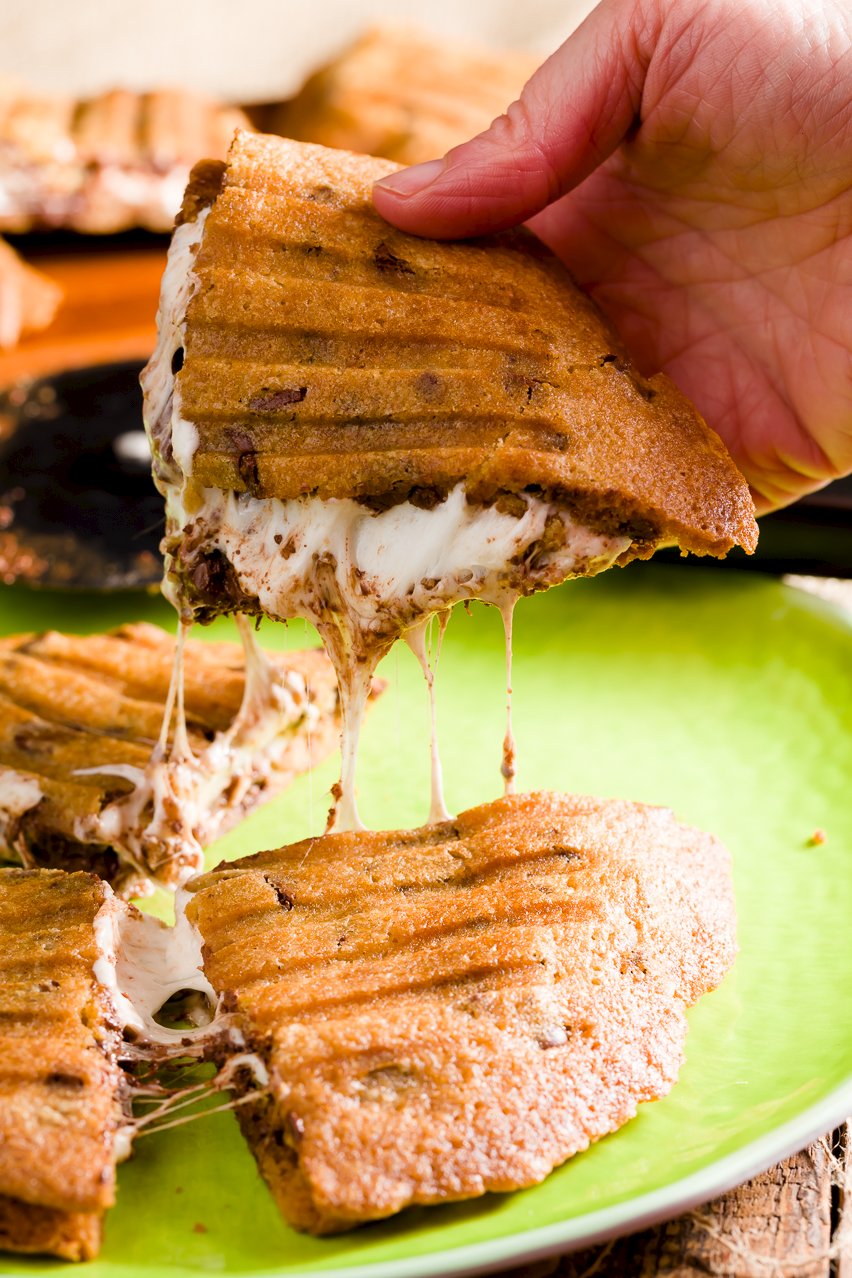 Cuisinart sponsored this post and I truly appreciate the opportunity to have worked with them on this fun creation!
Do you know what's better than a quesadilla? A chocolate chip cookiedilla stuffed with marshmallow and chocolate chips!
Cookiedillas are SO easy to make!  Check it out, yo!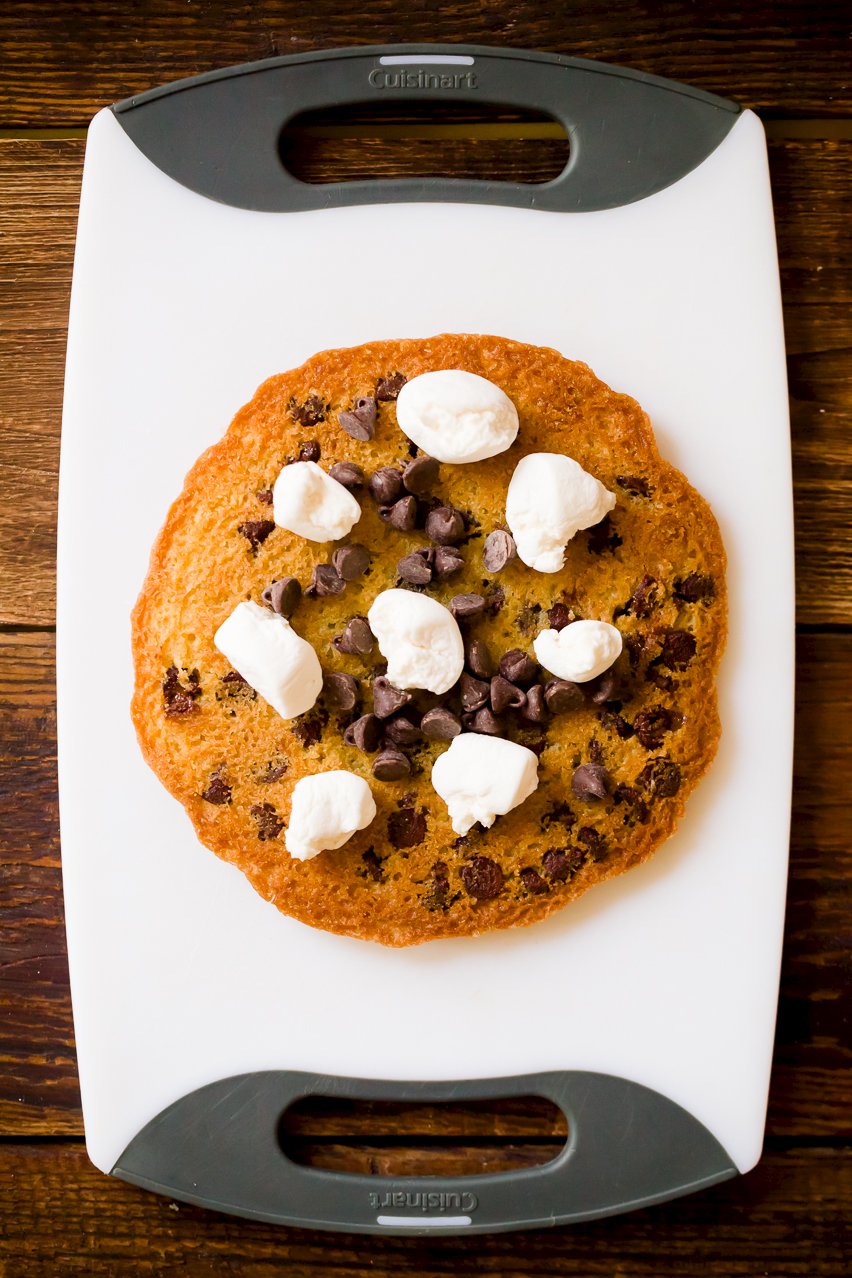 Start with two giant chocolate chip cookies.  Make them yourself or buy them, but choose cookies that are thin and crispy.  I use Martha Stewart's thin and crisp chocolate chip cookie recipe with a few changes.  I use 4 teaspoons of water instead of 1/4 cup of water since almost every commenter suggests that change.  I also make one giant cookie per cookie sheet and press the cookie dough flat with wet fingers (so the dough doesn't stick to them) before baking.
Top the cookie with marshmallows and a handful of chocolate chips as shown above.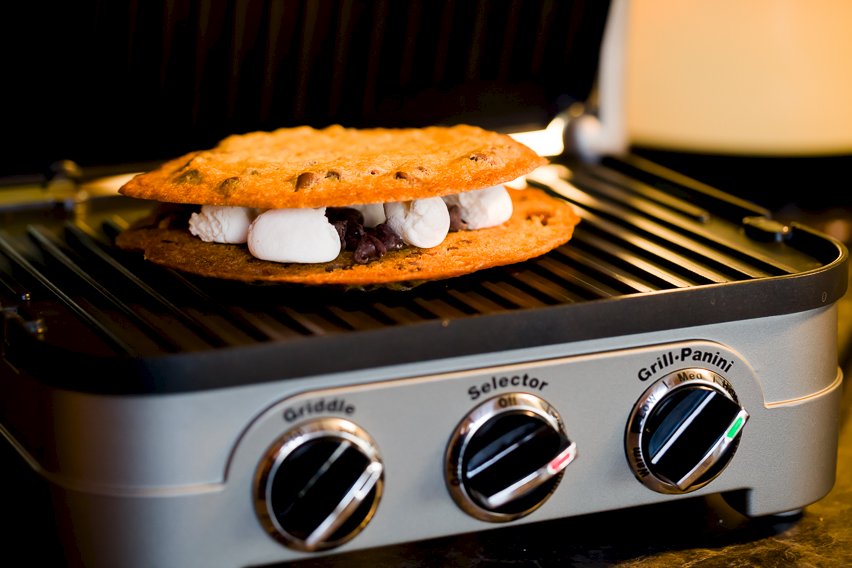 Next, put a second cookie of the same size on top and put the whole thing into a panini maker.  If you don't currently own a panini maker, I encourage you consider the Cuisinart Griddler [paid link] (more on that in a second).  I used the Griddler set to high on the Grill-Panini setting.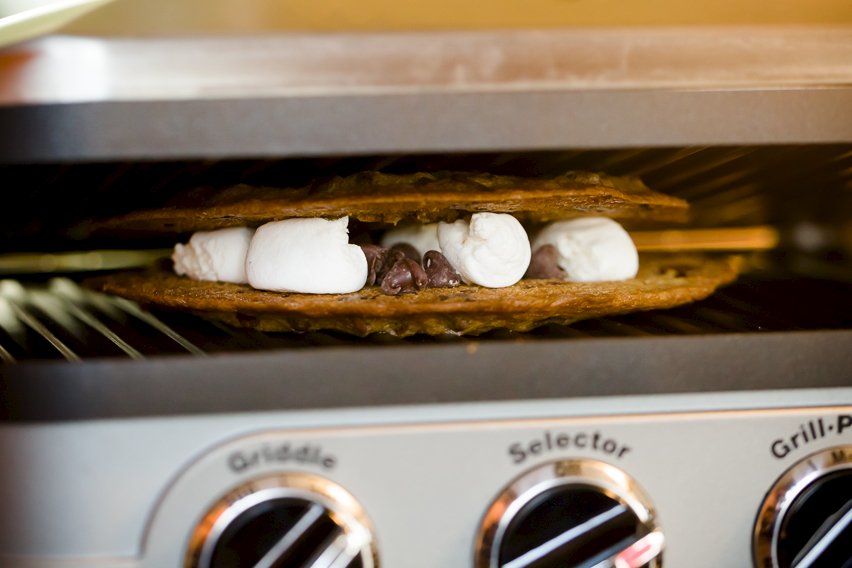 Gently close the top (you don't want to crack the cookies) and watch the magic happen!  As the marshmallows begin to melt and the cookies soften, you can press the lid down more.  After 5 or so minutes, the marshmallow will be gooey and you can use a spatula to remove the cookiedilla.
So, why do I love the Griddler?  While it's a fabulous panini maker, it is so much more than that!  My mom has had one for years and she uses it to make pancakes whenever the whole family comes to town.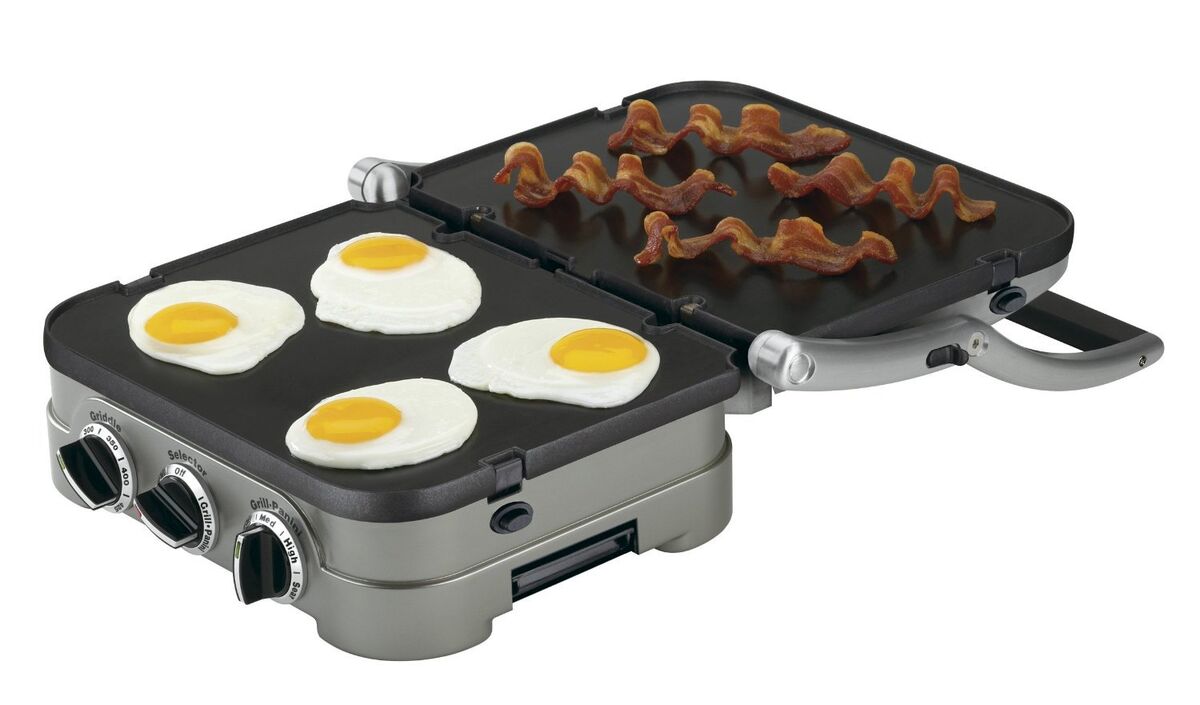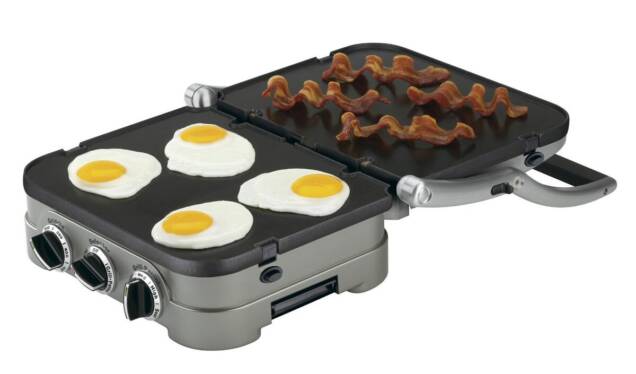 As you can see in the image above, the whole thing lays flat and the metal plates are reversible so you can choose to either grill or griddle on each half.  It has a drip tray to catch any grease from grilling and the plates come off and can be thrown in the dishwasher!  Also, although I haven't tried them yet, I love that you can buy waffle plates [paid link] that fit into the Griddler.  This would be a great gadget for someone who doesn't have a lot of space as they could make waffles, grilled foods, griddled foods, and paninis all using one appliance!
Moving on…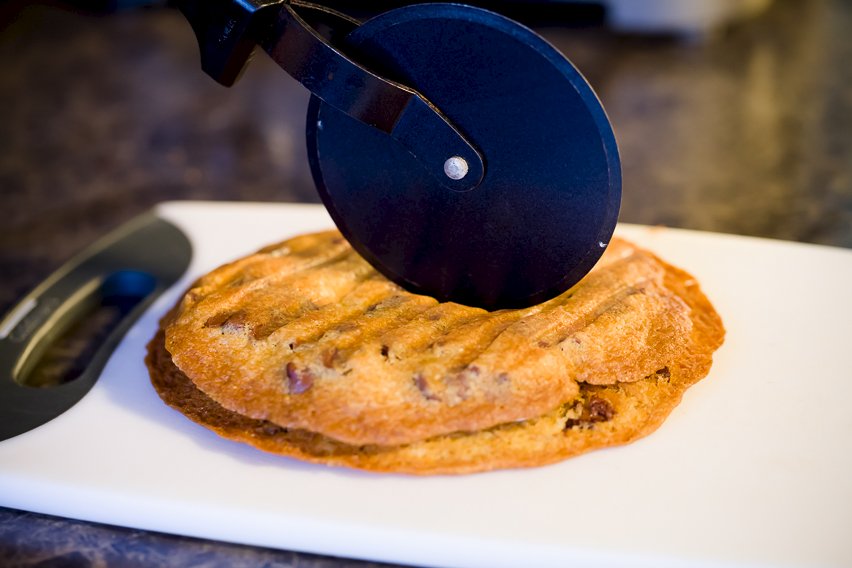 Once the cookiedilla comes off of the Griddler, slice it with a pizza wheel or a knife and serve it piping hot!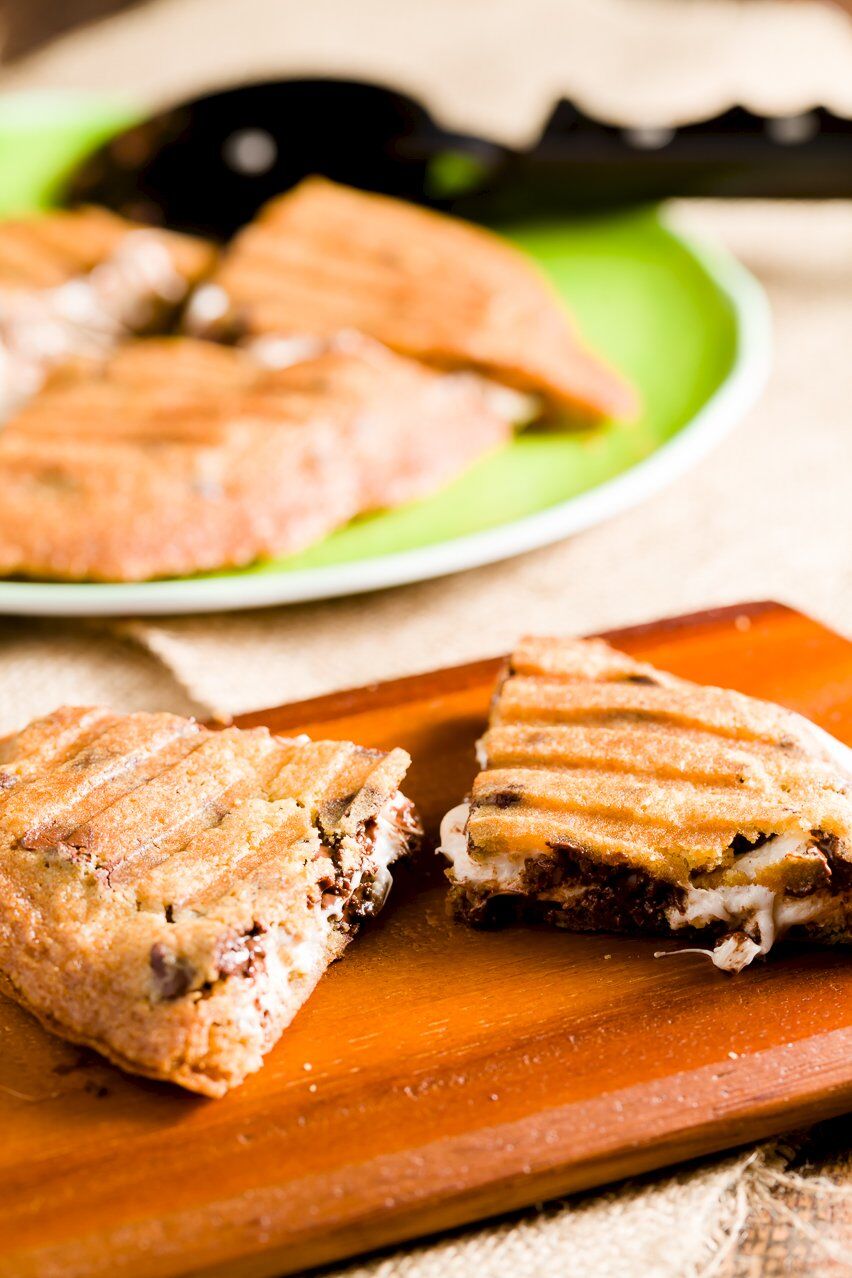 Notes
I considered using cheese instead of marshmallow in my cookiedillas as I did in my chocolate chip cookie grilled cheese sandwich, but I thought you guys would appreciate that I didn't. :)
Stay Connected!
Join my mailing list - and receive a free eBook!