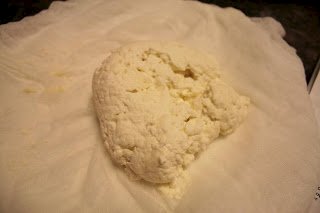 How to Make Ricotta Cheese
I had no idea how easy it is to make ricotta cheese. Here is how you make ricotta cheese:
If you've tried this recipe, please RATE THE RECIPE and leave a comment below!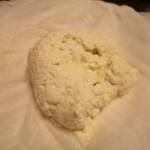 How to Make Ricotta Cheese
Ingredients
What you need
1/2

gallon

of milk that has not been homogenized

1/4

cup

of white vinegar

Cheese cloth

Pinch

of baking powder to neutralize the vinegar taste

Optional

Salt

Optional
Instructions
Bring milk to around 180 degrees Fahrenheit

Add white vinegar

When curds form, stain the whole thing using a cheese cloth.

Add baking powder and salt if desired.

That's it! It's so unbelievably easy.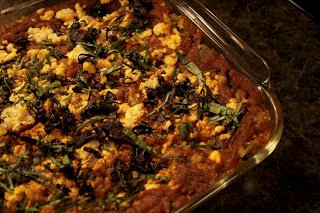 Our foodie friend came over the other night and we made ricotta cheese and then put the ricotta into an awesome veggie lasagna. Read her telling of it on her blog, appropriately named "Everybody Loves Cheese."
With my new found ricotta cheese making skills, I'm getting pumped about making a ricotta cupcake. There will definitely be one coming soon.
Ricotta Update:
My ricotta frosting didn't turn out to be a crowd pleaser. I do, however, have some more ricotta recipes coming soon.