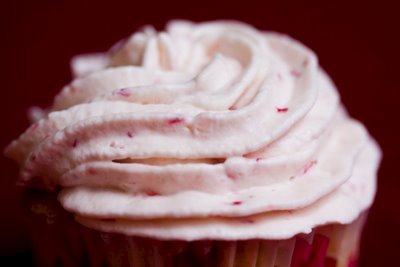 I think that I should just let the strawberry whipped cream photos speak for themselves.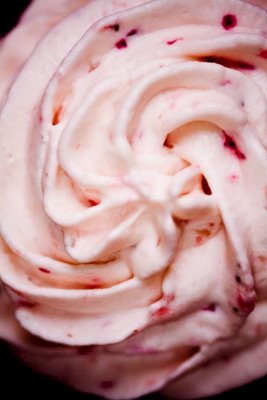 The strawberry whipped cream photos say, "Don't you want me, baby? Don't you want me, oh, oh, oh?" If you don't get this reference, watch the video at the end of the post. In the meantime, follow the recipe below and put some strawberry whipped cream on your pound cake cupcakes or on anything else that comes to mind.  
Strawberry Whipped Cream Recipe
Strawberry Whipped Cream Recipe
Ingredients
1 cup heavy whipping cream
1/3 cup sugar
4 tablespoons food processed strawberries (take some fresh strawberries, wash them, remove the stems, and throw them in the food processor until they become a thick, seedy liquid)
Instructions
Whip cream until it looks like whipped cream.
Mix in sugar.
Mix in strawberries until just combined.
Be sure to frost your cupcakes before you eat all of the strawberry whipped cream.
http://www.cupcakeproject.com/2009/02/strawberry-whipped-cream-recipe.html