Peach Whipped Cream
Disclosure: I may earn a commission from purchases you make through affiliate links in this post at no additional cost to you.
This amazing peach whipped cream is made with fresh peaches and heavy whipped cream! The peach flavor really comes through. It's a refreshing topping for any dessert or even when eaten all on its own!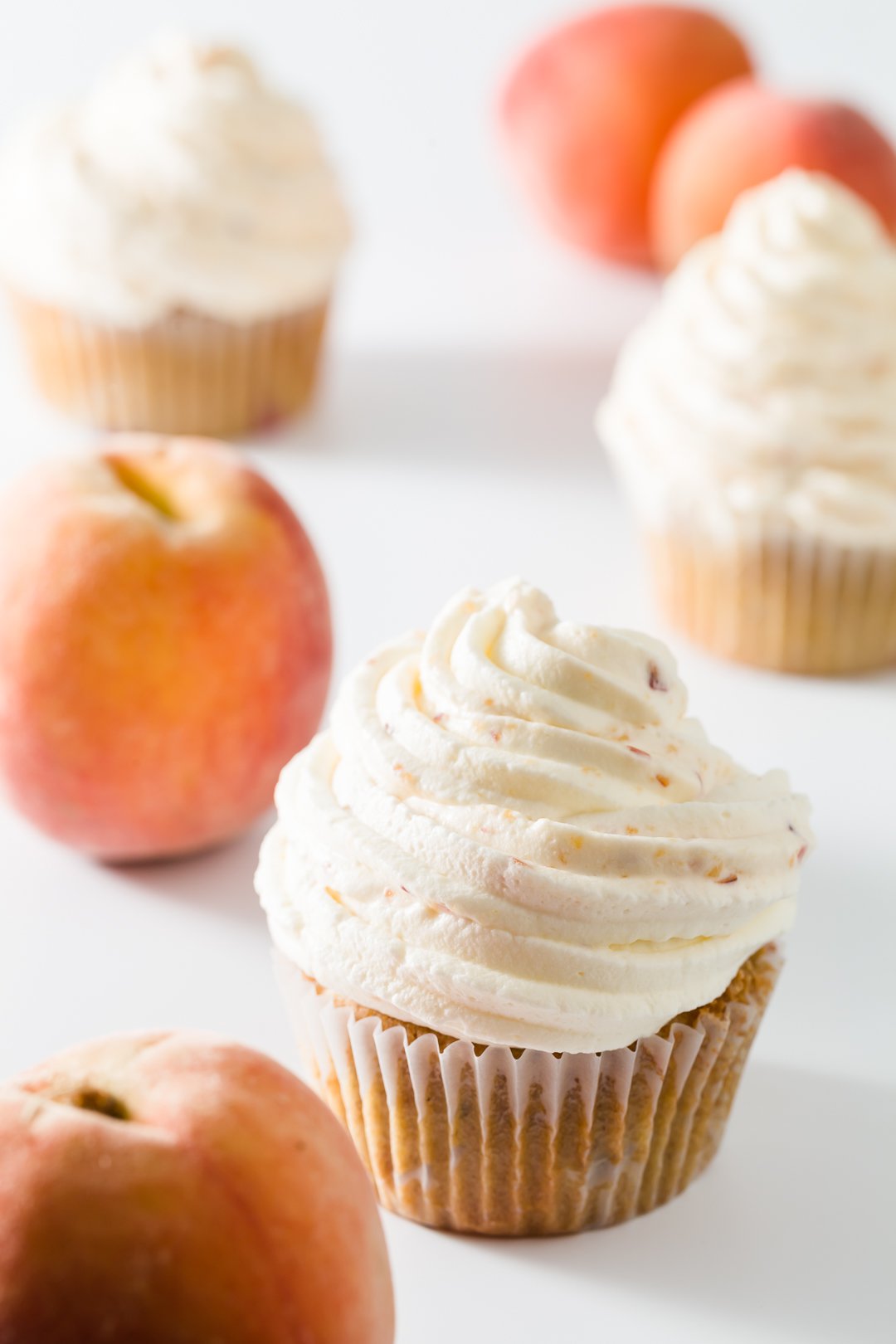 Like plain chantilly cream (sweetened whipped cream) and strawberry whipped cream, peach whipped cream is wonderful over vanilla ice cream and fruit pies. It's also a lighter alternative to other cupcake frostings like buttercream frosting or cream cheese frosting.
What Are the Ingredients in Peach Whipped Cream?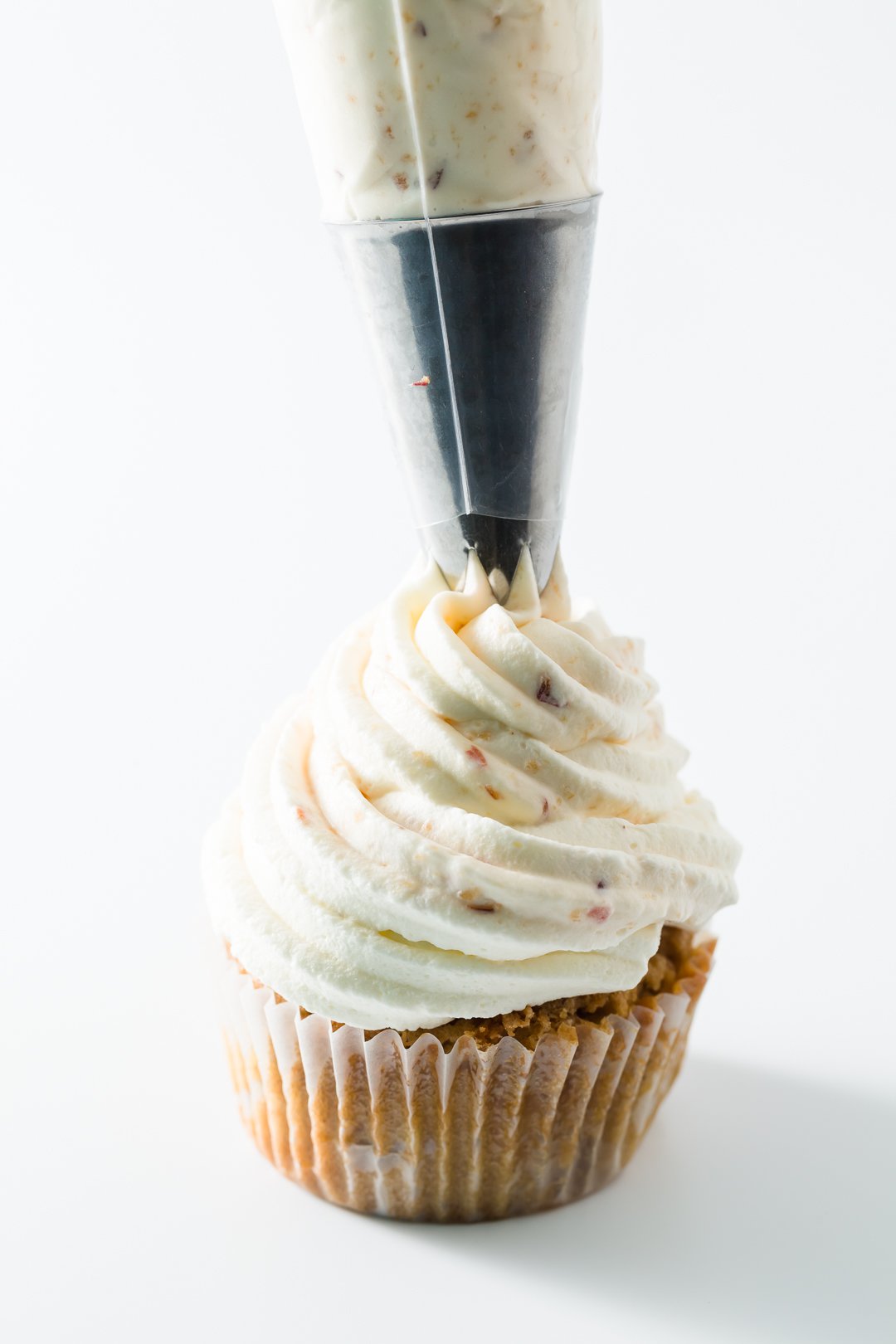 Peach whipped cream has just three ingredients:
Peaches
Heavy whipping cream
Sugar
How to Prep Peaches for Peach Whipped Cream
First, you'll need to prep the peaches. Cut them into small chunks and then put them in the food processor.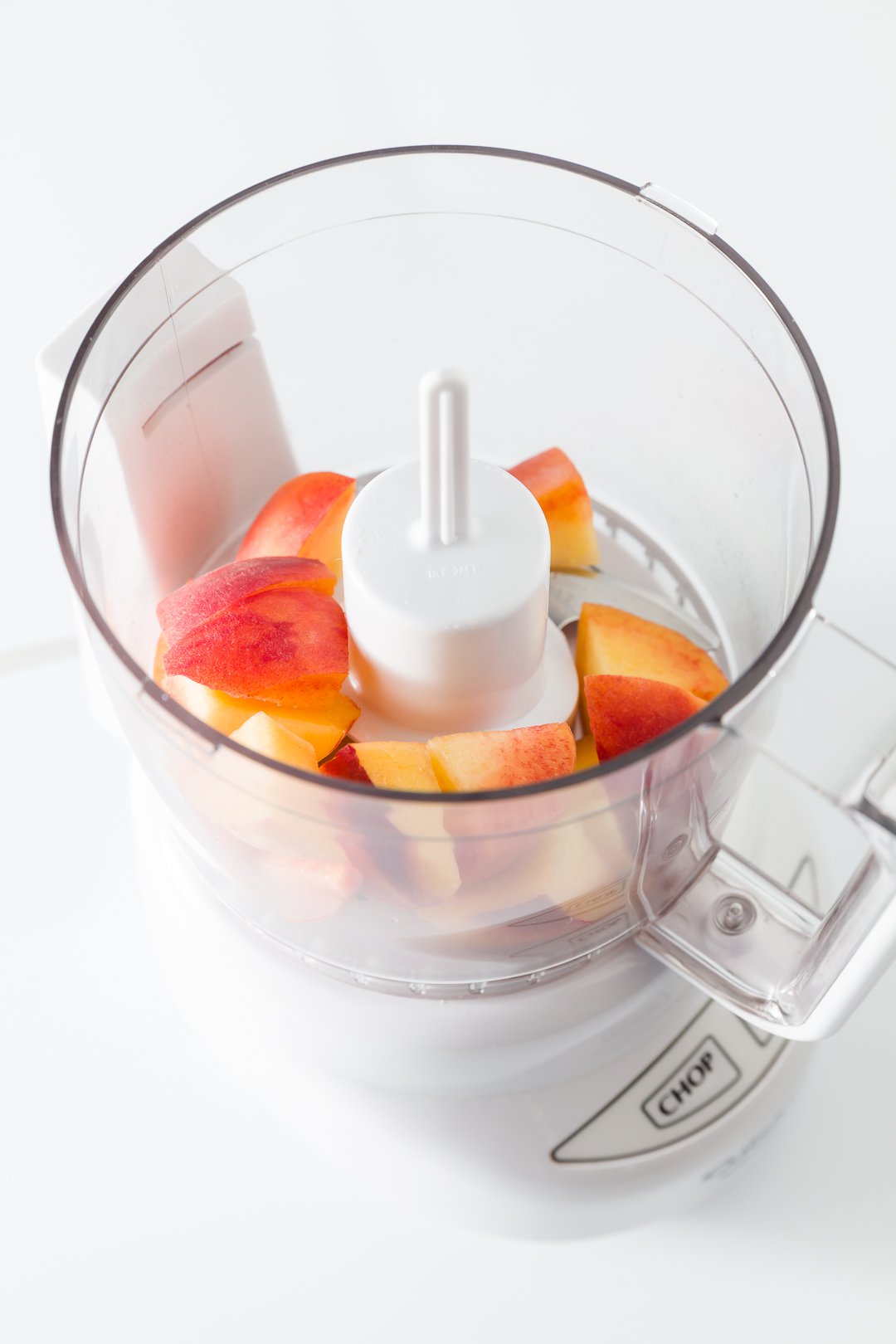 Process them until you have a smooth puree.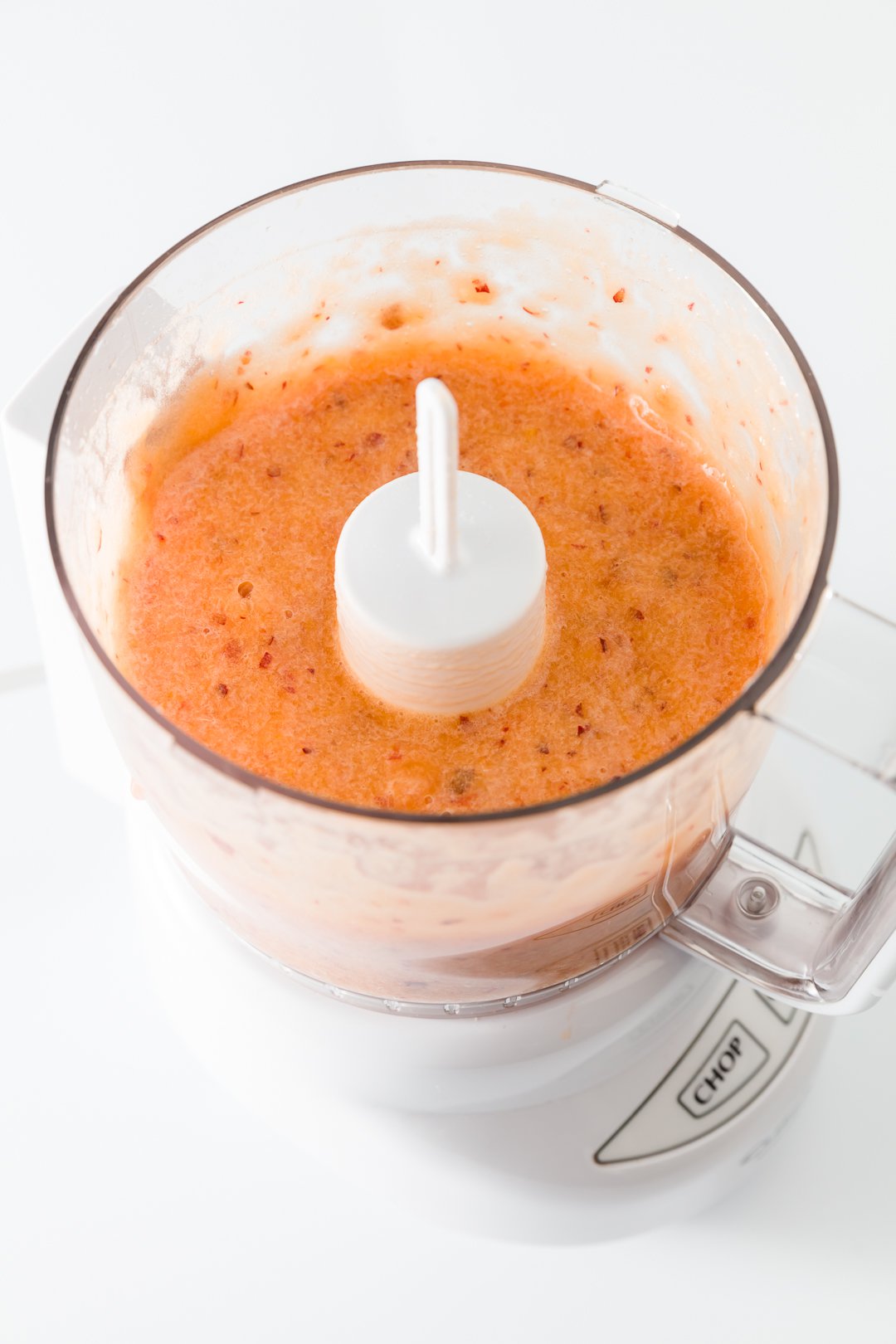 How to Make Peach Whipped Cream
Whipped cream is made exactly as the name sounds, by whipping cream (sold in stores as heavy whipping cream). As you whip the cream, air is incorporated and it becomes light and fluffy.
Tip: The heavy whipping cream must be cold in order to make whipped cream. Keep it in the refrigerator until ready to use.
The easiest way to make whipped cream is to use an electric mixer with the whisk attachment.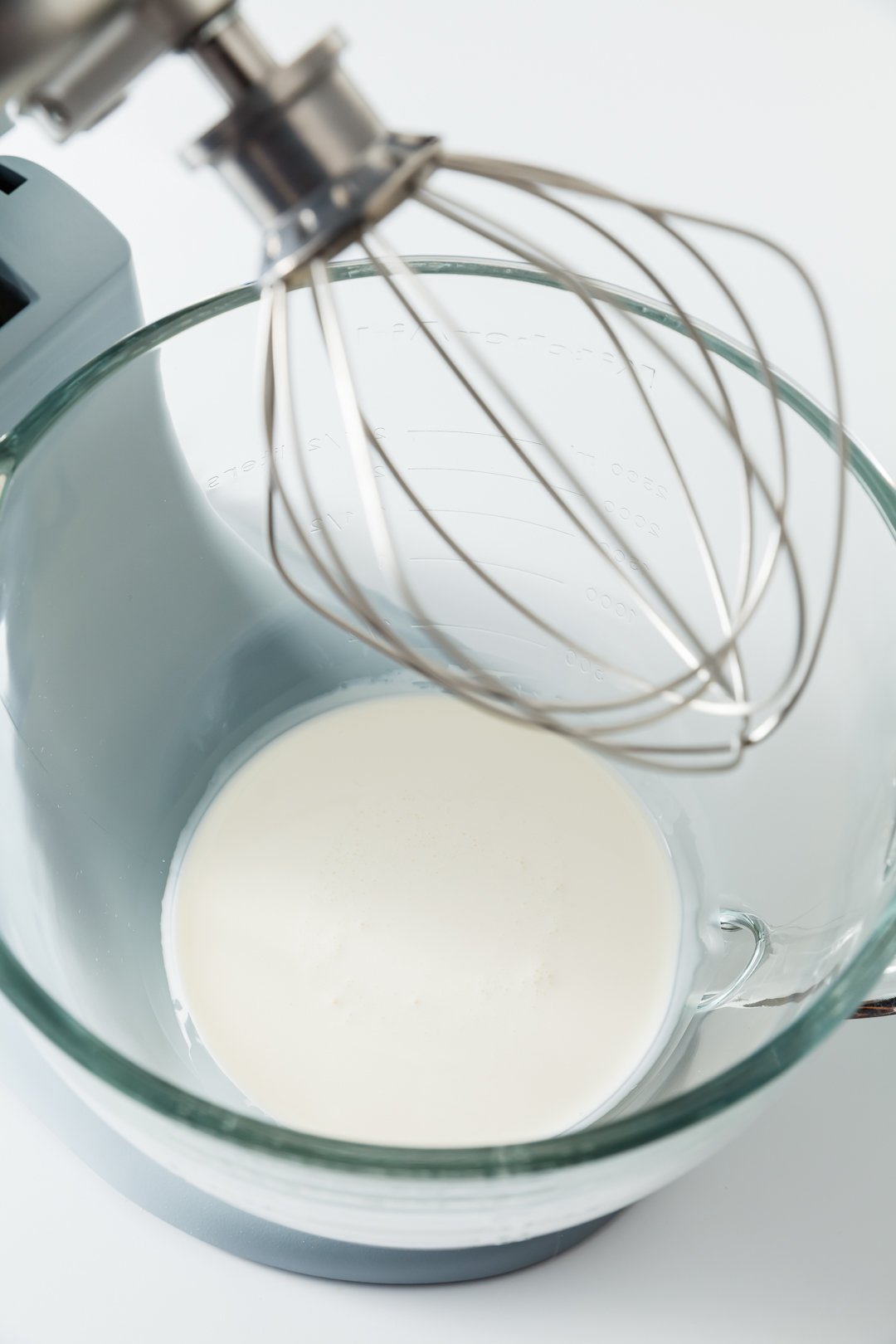 Whisk on high speed until it holds a peak.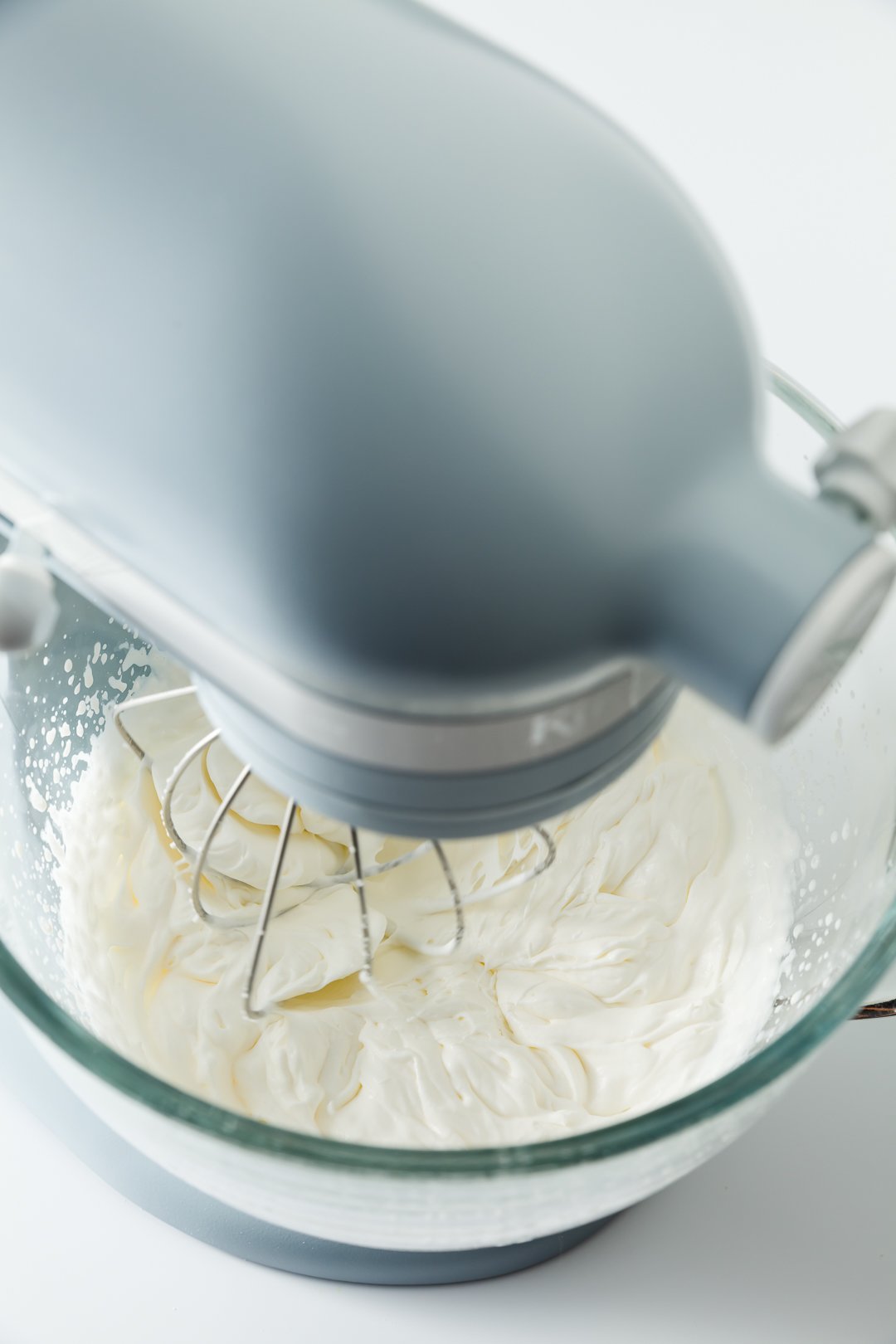 If you don't have an electric mixer, you can make whipped cream by hand using a whisk and a chilled bowl. Be patient. This process can take five minutes or more and your arms are likely to get tired.
You can also make whipped cream in a blender.
Tip: Once the whipped cream has reached the correct consistency, stop whisking. If you over-whisk the cream, it will start to fall apart. If this happens, whisk in some more heavy whipping cream to get the consistency back to where you want it to be.
When the cream is whipped, whisk in granulated sugar or powdered sugar (either will work) to your taste.
Tip: Don't add the sugar until you've whipped the cream or it will keep the cream from aerating properly.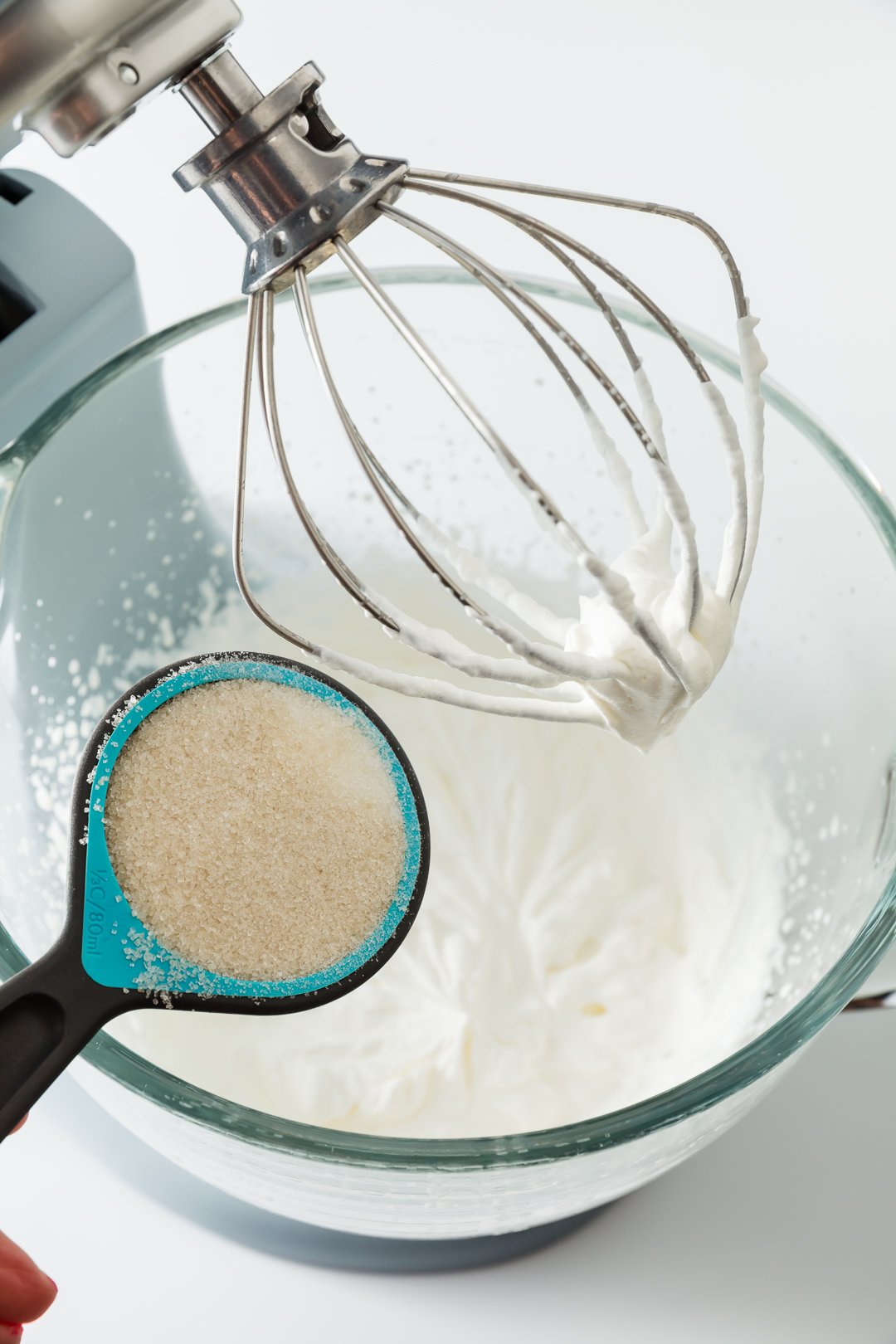 Finally, gently fold in the pureed peaches. Do this by hand to avoid over whisking.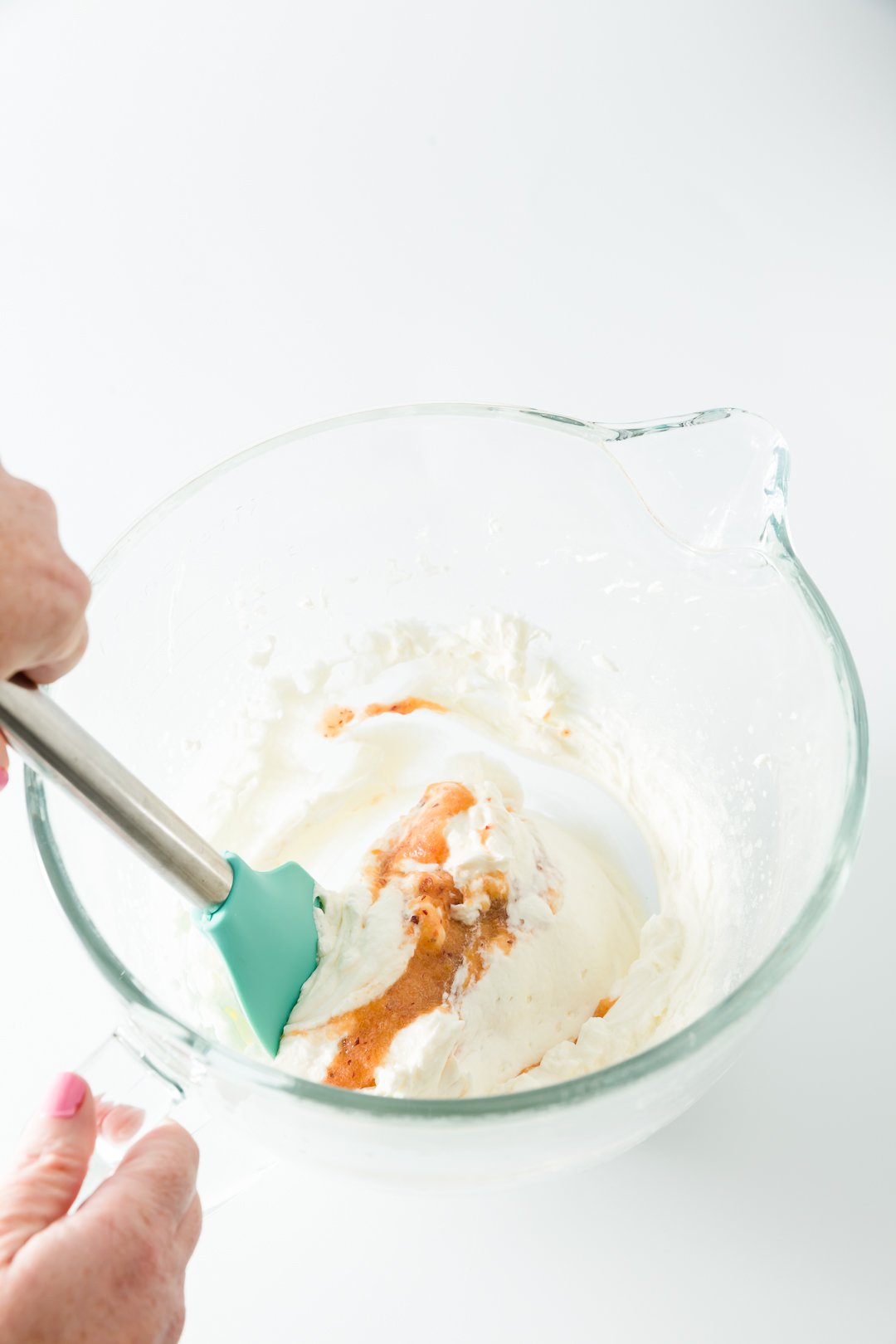 Can You Use Cool Whip Instead of Whipped Cream?
Yes, you can mix fresh peaches into Cool Whip and make peach Cool Whip. But, once you try fresh peach whipped cream, you won't go back.
Do You Need to Refrigerate Peach Whipped Cream?
Whipped cream must be kept refrigerated.
For this reason, whipped cream frosting is not the best choice if you are going to a summer picnic where your treats will be kept outdoors.
Tip: If you must serve whipped cream frosting on a dessert that will be sitting out in warm weather for a prolonged time, make stabilized whipped cream using jello.
Can You Use Frozen Peaches to Make Peach Whipped Cream?
You can use frozen peaches to make peach whipped cream.
Defrost the peaches first by leaving them in the refrigerator for at least four hours, then follow the instructions as normal.
Best Ways to Use Peach Whipped Cream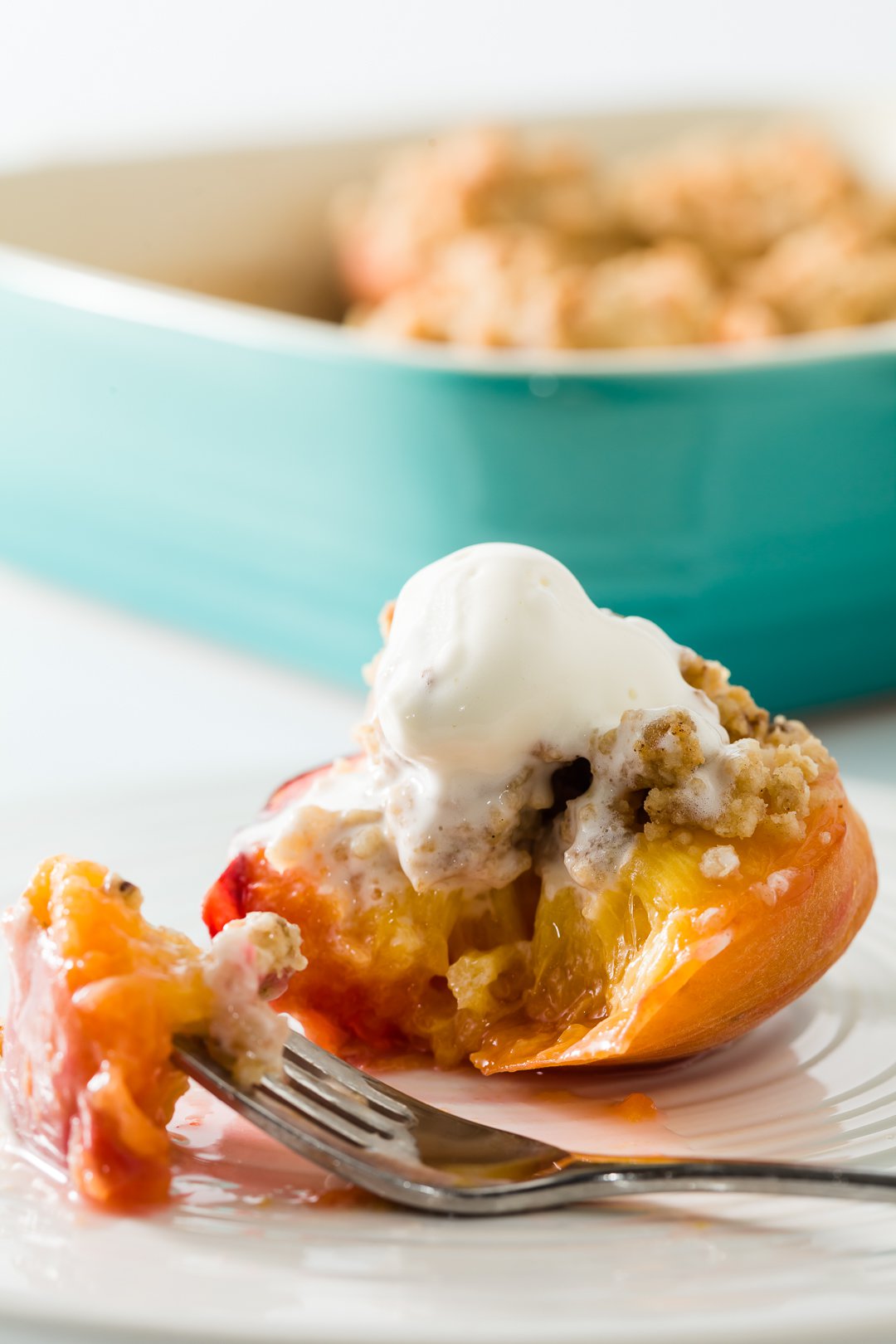 Why This Recipe Works
Peaches and cream is a classic combination. In fact, if you want a fancy version version of this whipped cream, try my peaches and cream dessert where I fry the peaches in butter and brown sugar before adding them to whipped cream.
Best Tips for Making Peach Whipped Cream
Make sure to use cold heavy whipping cream.
Always refrigerate whipped cream once made.
Use the best tasting peaches you can find. If they don't taste great on their own, they won't be great in whipped cream.
Peach Whipped Cream
Light and airy whipped cream made with fresh peaches. Perfect to serve over ice cream, pie, cake, or cupcakes!
Ingredients
1

cup

heavy whipping cream

1/3

cup

granulated sugar

2/3

cup

finely pureed peaches

about 2 medium-sized peaches pureed in a food processor
Instructions
Beat whipping cream on medium speed for about five minutes until soft peaks form.

Mix in sugar.

Fold in pureed peaches to the whipped cream.

Be sure to keep refrigerated.
Notes
Make sure to use cold heavy whipping cream.
Always refrigerate whipped cream once made. It will last about five days in the refrigerator. 
Use the best tasting peaches you can find. If they don't taste great on their own, they won't be great in whipped cream.
Nutrition
Calories:
93
kcal
|
Carbohydrates:
7
g
|
Protein:
1
g
|
Fat:
7
g
|
Saturated Fat:
5
g
|
Cholesterol:
27
mg
|
Sodium:
8
mg
|
Potassium:
31
mg
|
Fiber:
1
g
|
Sugar:
6
g
|
Vitamin A:
319
IU
|
Vitamin C:
1
mg
|
Calcium:
13
mg
|
Iron:
1
mg