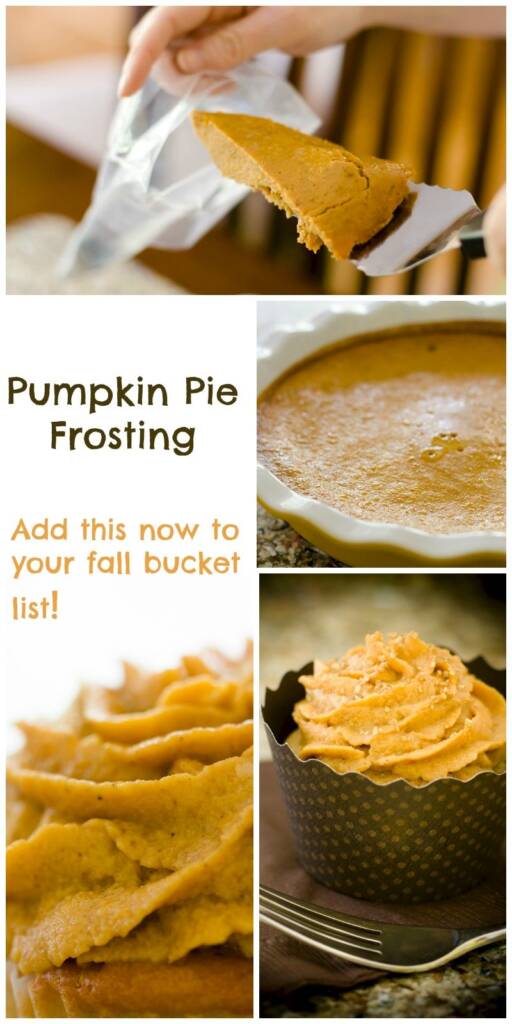 Pumpkin pie frosting is not frosting that is kinda sorta like pumpkin pie.  It's not a buttercream with some pumpkin mixed in, or a cream cheese frosting with a dash of pumpkin pie spice.  Pumpkin pie frosting is honest-to-goodness pumpkin pie (minus the crust – although you could add that too if you wanted) piped onto cupcakes.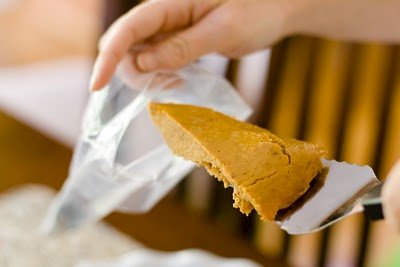 It turns out that pumpkin pie is perfectly pipe-able.  Try out this pumpkin pie frosting as the ideal complement for any Fall cupcake flavor.  I piped mine onto apple cobbler cupcakes.  But, for other Fall cupcake inspiration, check out my top ten Fall cupcake recipes.
How To Make Pumpkin Pie Frosting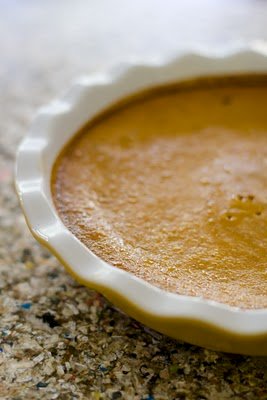 I am reprinting it here (with my own verbiage), just in case you don't have one on your can.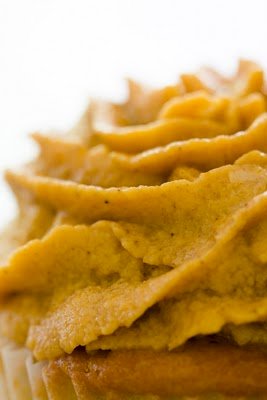 Ingredients
3/4 C sugar
1/2 tsp salt
1 1/2 tsp pumpkin pie spice
2 large eggs
15 oz canned pumpkin (pure pumpkin, not pumpkin pie filling)
12 oz evaporated milk
Instructions
Preheat oven to 425 F.
In a large bowl, beat eggs.
Stir in sugar, salt, and pumpkin pie spice.
Mix in pumpkin.
Mix in evaporated milk.
Pour into 9" pie plate (no crust needed).
Bake for 15 minutes.
Reduce heat to 350 F and bake for another 40-50 minutes, until a toothpick comes out dry.
Remove from oven and leave on counter for two hours before use.
Notes
While you can load a slice of pie directly into the piping bag (as shown in the second photo of this post), I found that the pie piped better if I put it in a large mixing bowl and beat it for about thirty seconds to evenly distribute any moisture before loading it into my bag.
Final Tip
As you might guess, this technique works just as well with other similar pies, like sweet potato pie!
http://www.cupcakeproject.com/2010/10/pumpkin-pie-frosting.html