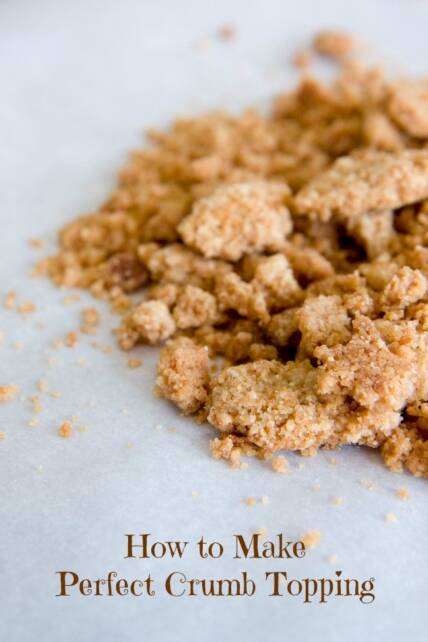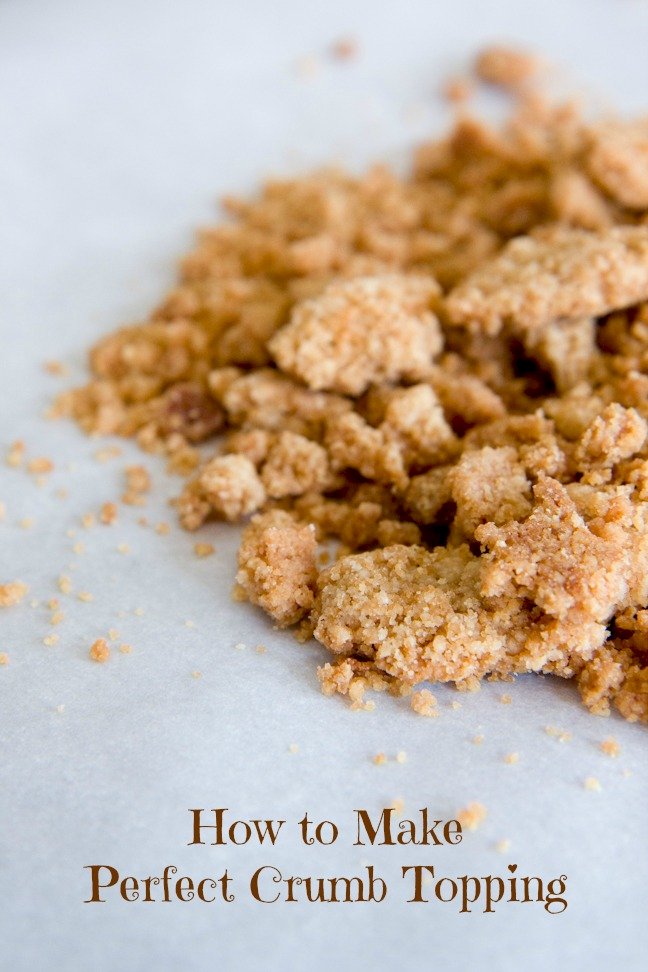 Crumb topping is the star of apple crumb pie and coffee cake and many muffin recipes would be lost causes with out crumbs.  However, as a cupcake maven, I lament the fact that you rarely find crumb topping on cupcakes. Perhaps this is because using a crumb topping leaves an uneven surface, which makes things difficult/ugly to frost.  Never fear, cupcake fans, I have a solution!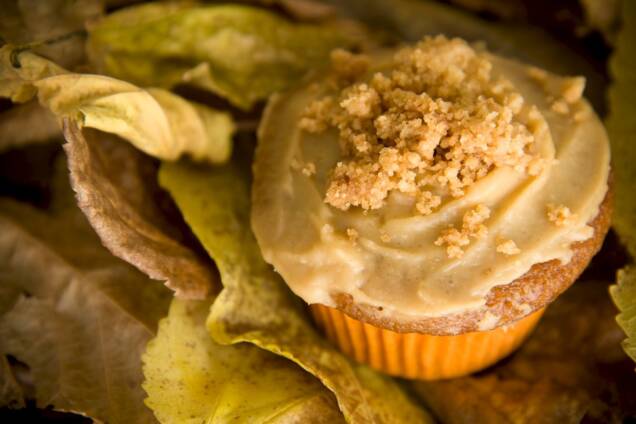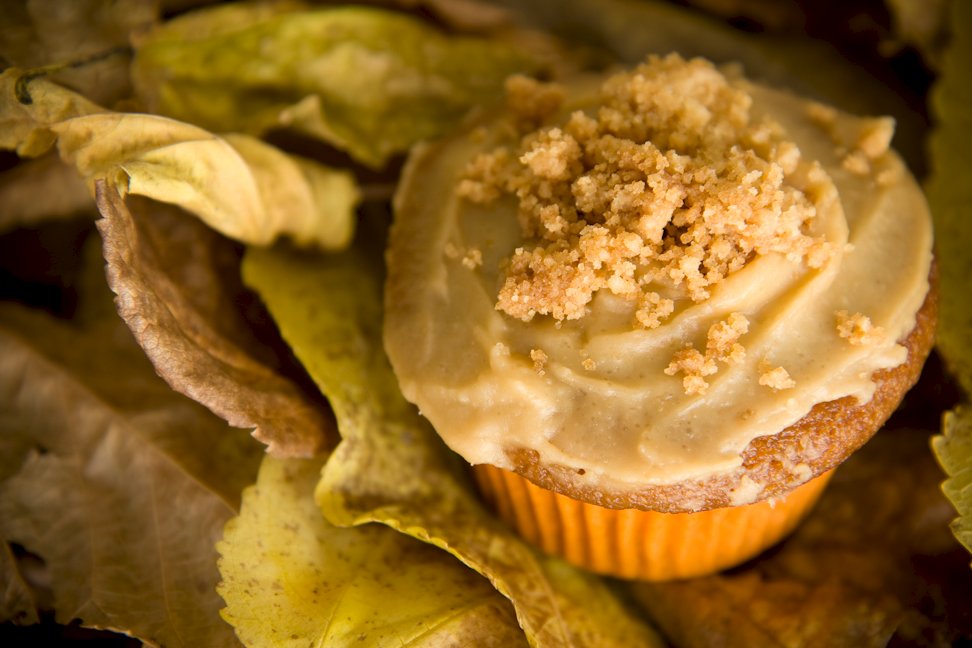 Bake the crumb topping separately and put the crumb topping on top of the frosting just before serving!  Today, I'm sharing a recipe for the perfect crumb topping that you can make on a cookie sheet.  Just bake the crumb topping.  Then, use it to top anything;  I recommend ice cream, cupcakes and frosted cookies (or you could always just eat it by the spoonful!).
The recipe below for the perfect crumb topping is slightly adapted from a pie crumb recipe on All Recipes to turn it into a crumb only recipe:
Using your hands, mix equal parts brown sugar and flour with half as much unsalted butter (e.g. 1/2 C brown sugar, 1/2 C flour, 1/4 C butter). It should stick together and form crumbs.
Spread the mixture onto a baking sheet lined with parchment paper.
Bake at 350 F for 20 minutes.
Crumble any pieces that stuck together and put the crumbs on everything in sight!
Note: The cupcake in the photo is my sweet potato casserole cupcake.