Perfect Classic Cakey Brownies
Disclosure: As an Amazon Associate, I earn from qualifying purchases.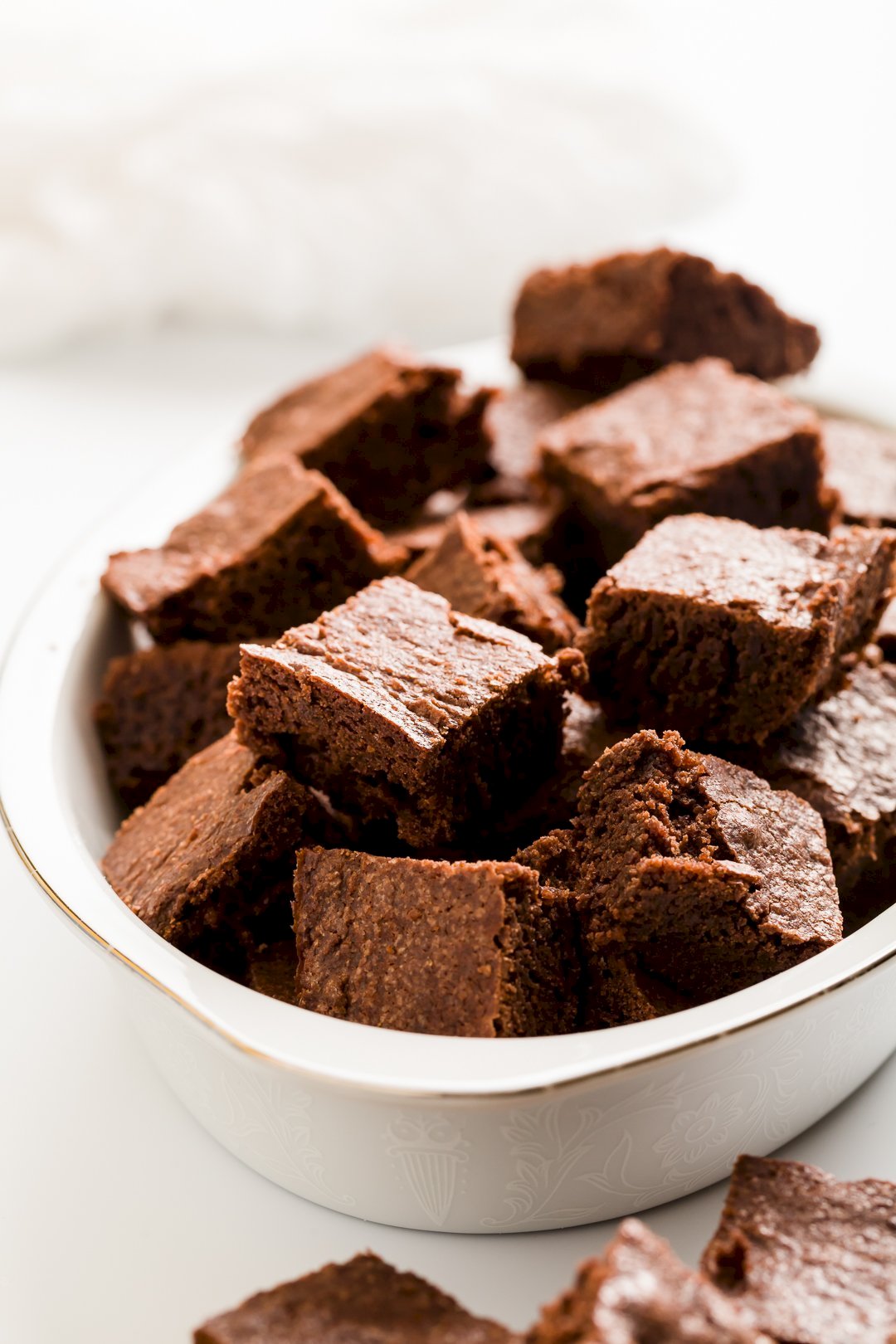 I prefer cakey brownies to fudgy brownies. I've done Facebook polls and I know that makes me as rare as a unicorn. And, I suppose it's why I've never shared my favorite brownie recipe on Cupcake Project.
This cakey brownie recipe is the one that I've eaten my whole life. I find its light crumby texture perfect and I don't mind that it demands an accompanying glass of cool milk.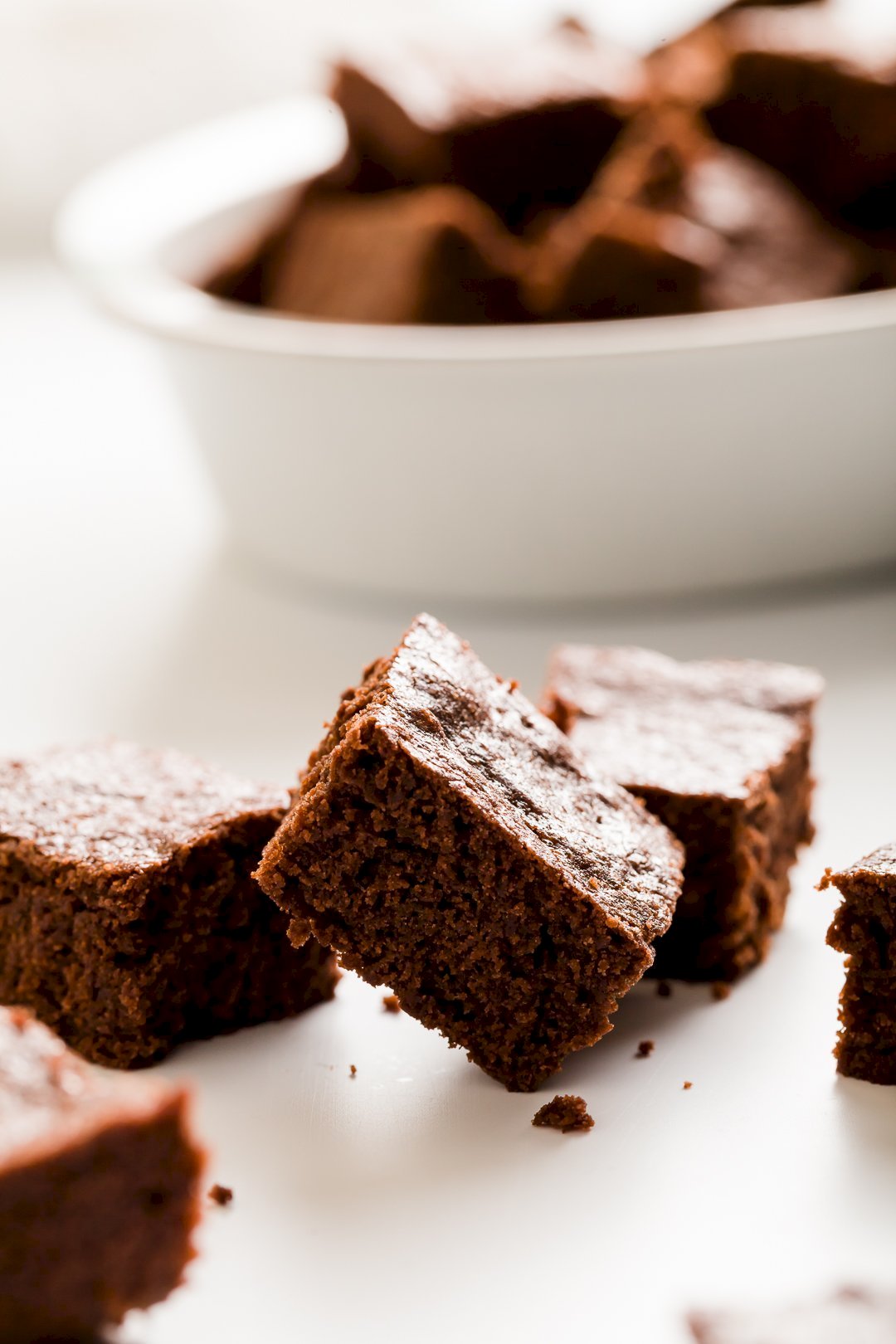 My cakey brownies don't have a caramel or chocolate sauce drizzle, don't have any surprise flavors or bonus ingredients, and don't try to be a unique dessert mashup like a brookie. I fought the urge to give them some flare for this post. I wanted to show you exactly how I serve them. (Although if I were pressed, I would say you might try topping them with my basic but beautiful chocolate cream cheese frosting.)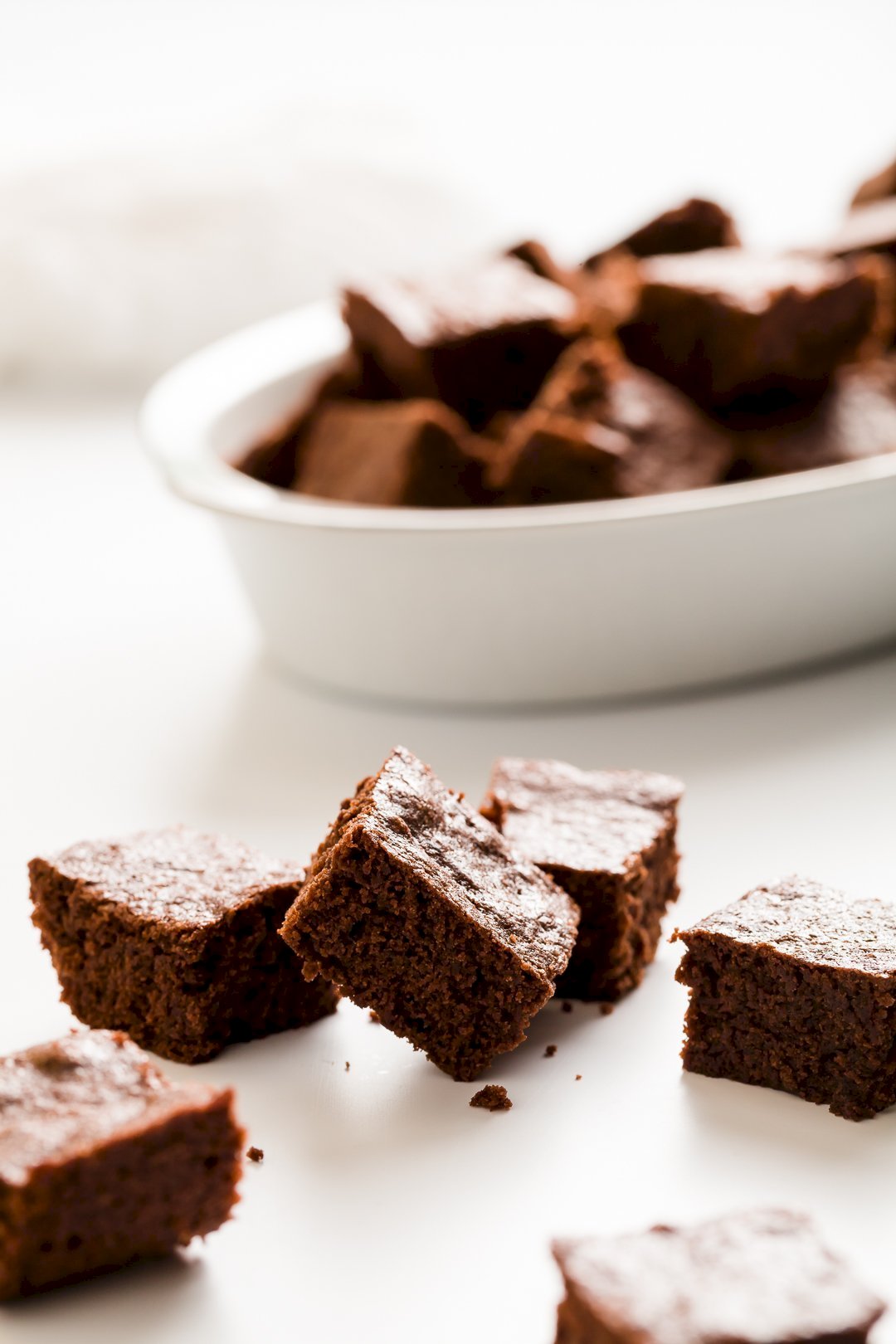 Also, I'm not sure if you can tell, but in another unpopular move for today's times, I cut my cakey brownies super small. This means that I get to have seconds (and thirds).
Why do I love cakey brownies so much? Well, they are my mom's brownies! She's the one who taught me about dessert in moderation. From her I learned that a dessert doesn't need to be over-the-top to be amazing – it can be simply made from scratch with basic ingredients.
When I visit my mom, she's always surprised that I still like her baking now that I bake so much for my career. In truth, though, my mom's desserts will always be the best desserts. They are the ones that taste like home. While they aren't over-the-top, her love for me is, and I can taste it in every bite.
Love you so much, mom. Happy Mother's Day!
Cakey Brownies
Super easy one bowl cakey brownies!
Ingredients
3/4

cup

all-purpose flour

3/4

cup

sugar

5

tablespoons

cocoa powder

1/2

teaspoon

salt

1/2

cup

unsalted butter

room temperature

2

large

large eggs

1

teaspoon

vanilla extract

1/2

cup

chopped walnuts

optional - I don't typically use them.
Instructions
Put all ingredients into a mixing bowl and beat with a hand mixer (or in the bowl of a stand mixer) until just combined.

Transfer batter to a greased 8" square baking dish.

Bake for 25 minutes or until a toothpick inserted into the center of the brownies comes out clean.

Cool to room temperature and slice into 36 mini brownies.
Nutrition
Calories:
64
kcal
|
Carbohydrates:
6
g
|
Fat:
3
g
|
Saturated Fat:
1
g
|
Cholesterol:
15
mg
|
Sodium:
36
mg
|
Potassium:
23
mg
|
Sugar:
4
g
|
Vitamin A:
90
IU
|
Calcium:
5
mg
|
Iron:
0.3
mg
Oh… fine, if you really want a fudgey brownie recipe, I strongly suggest the book Extreme Brownies [paid link]. I made the brownies from this book one time and everyone went crazy for them.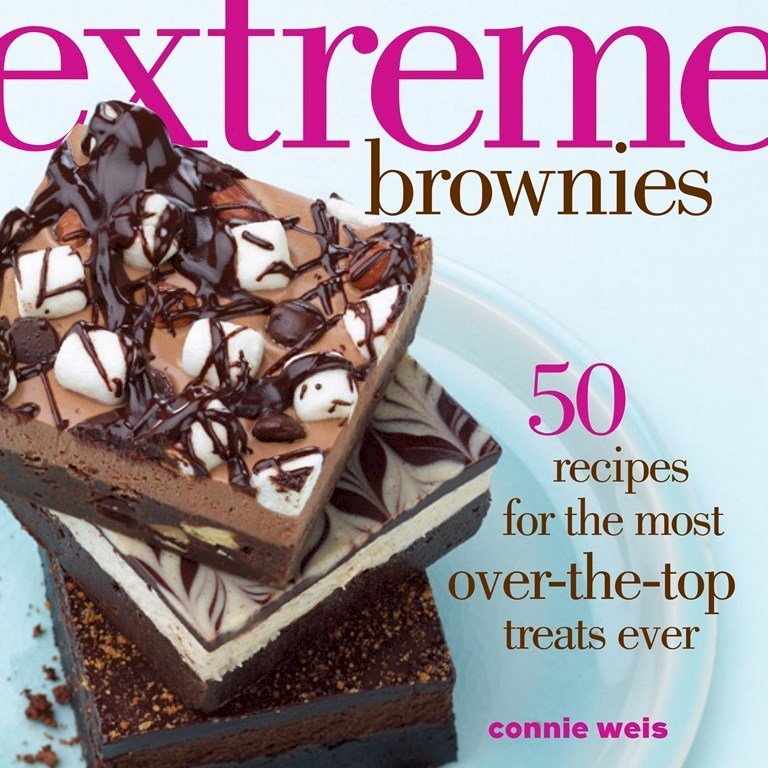 And, if you really do want to make these cakey brownies fancier, you can use them in my cheesecake brownie pie with a pretzel crust. I love the brownies just the way they are, but sometimes, it's nice to switch things up. And, I also recommend that you go back and compare this recipe to the one for the first chocolate brownies if you want to see how things have changed over the years!
If you want to learn more, check out my web story about classic cakey brownies.