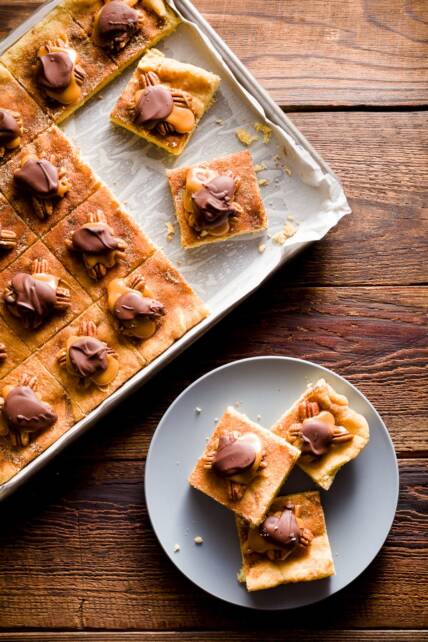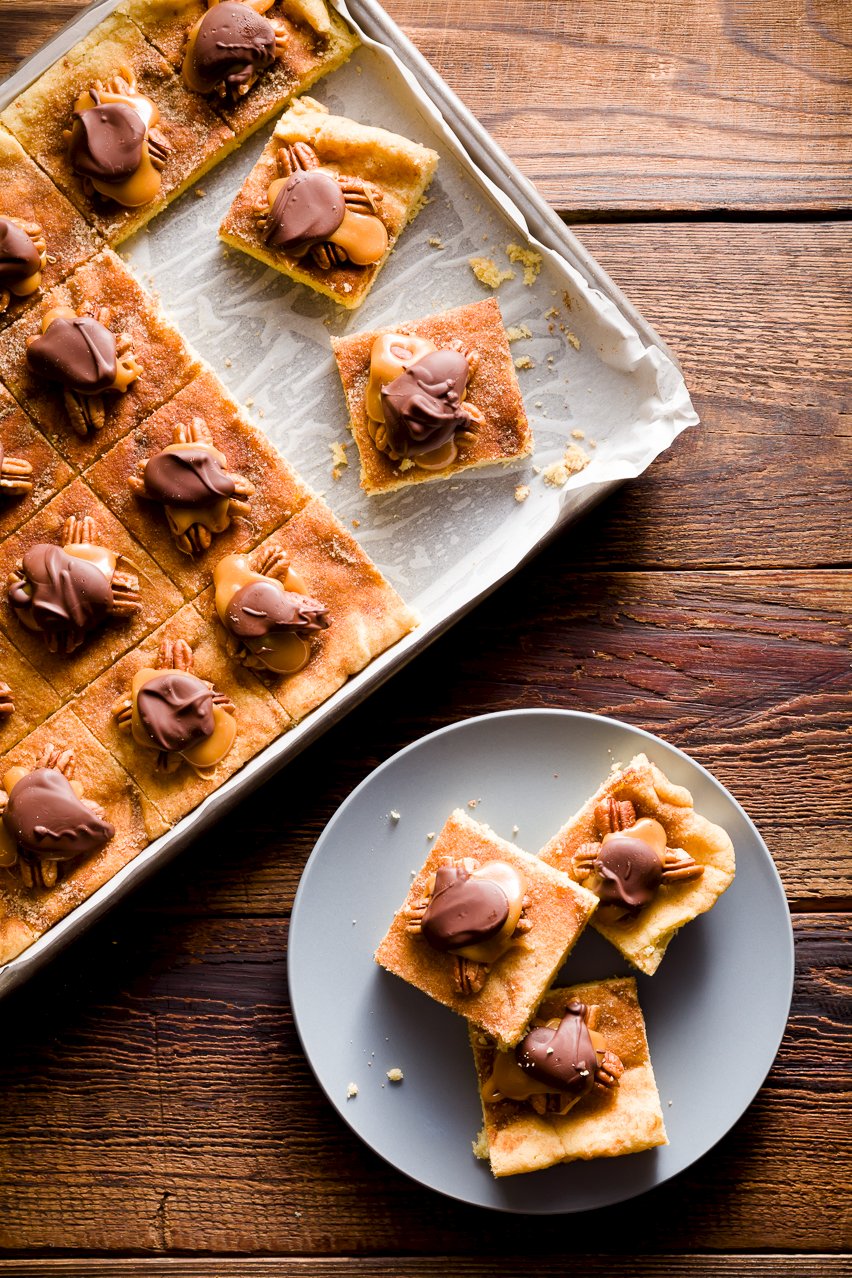 I've said it before and I'll say it again: snickerdoodle may be one of the happiest words on the planet.  I can't say it without smiling!  It's right up there with the word mangaboo, but a mangaboo is a fantasy creature that grows on bushes, is really a vegetable, and is rather mean (I refer you to book 4 in the Wizard of Oz series for more on that).  Snickerdoodles, on the other hand, actually make you smile when you encounter them on your plate.
While snickerdoodles are splendid cookies with their irresistible cinnamon and sugar topping, I decided this time around to switch things up and make snickerdoodle bars.  Then, I topped those bars with chocolate turtles.  Guess what?  Snickerdoodles in bar format are even easier to make than snickerdoodle cookies (just dump all the batter on your baking sheet) and snickerdoodles are even better with chocolate, caramel, and pecans (no big surprise there, I suppose!).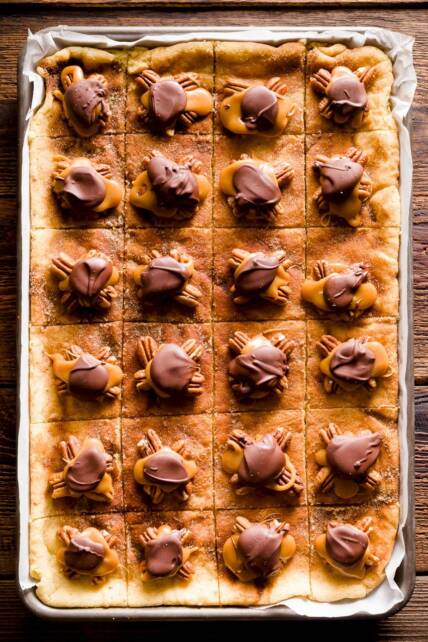 How to Make Chocolate Turtle Snickerdoodle Bars
To make chocolate turtle snickerdoodle bars, I use my go-to snickerdoodle cookie recipe and homemade chocolate turtles from the book Sally's Candy Addiction.
I double the snickerdoodle recipe so it fits in a 10″ x 15.5″ x 1″ sheet pan lined with parchment paper and sprinkle the entire cinnamon/sugar mixture on top of the dough before baking.  Because bar cookies are thicker than regular cookies, they take longer to bake.  In my oven, it takes 20 minutes at 350 F to bake the snickerdoodle bars.
I suggest cutting the bars into squares before topping with chocolate turtles.  It will be easier to cut that way and it will also make it easier to arrange the turtles.
To adhere the chocolate turtles to the bars, use a little hot caramel or melted chocolate as glue!