Black bottom cupcakes are chocolate cupcakes with a cheesecake topping and chocolate chips. For this reason, they're sometimes called black and white cupcakes. Unlike other cupcakes, they aren't frosted – it simply isn't needed and it would hide their unique look. They come together really easily and are light, fluffy, and not overly sweet. I love serving them at brunch!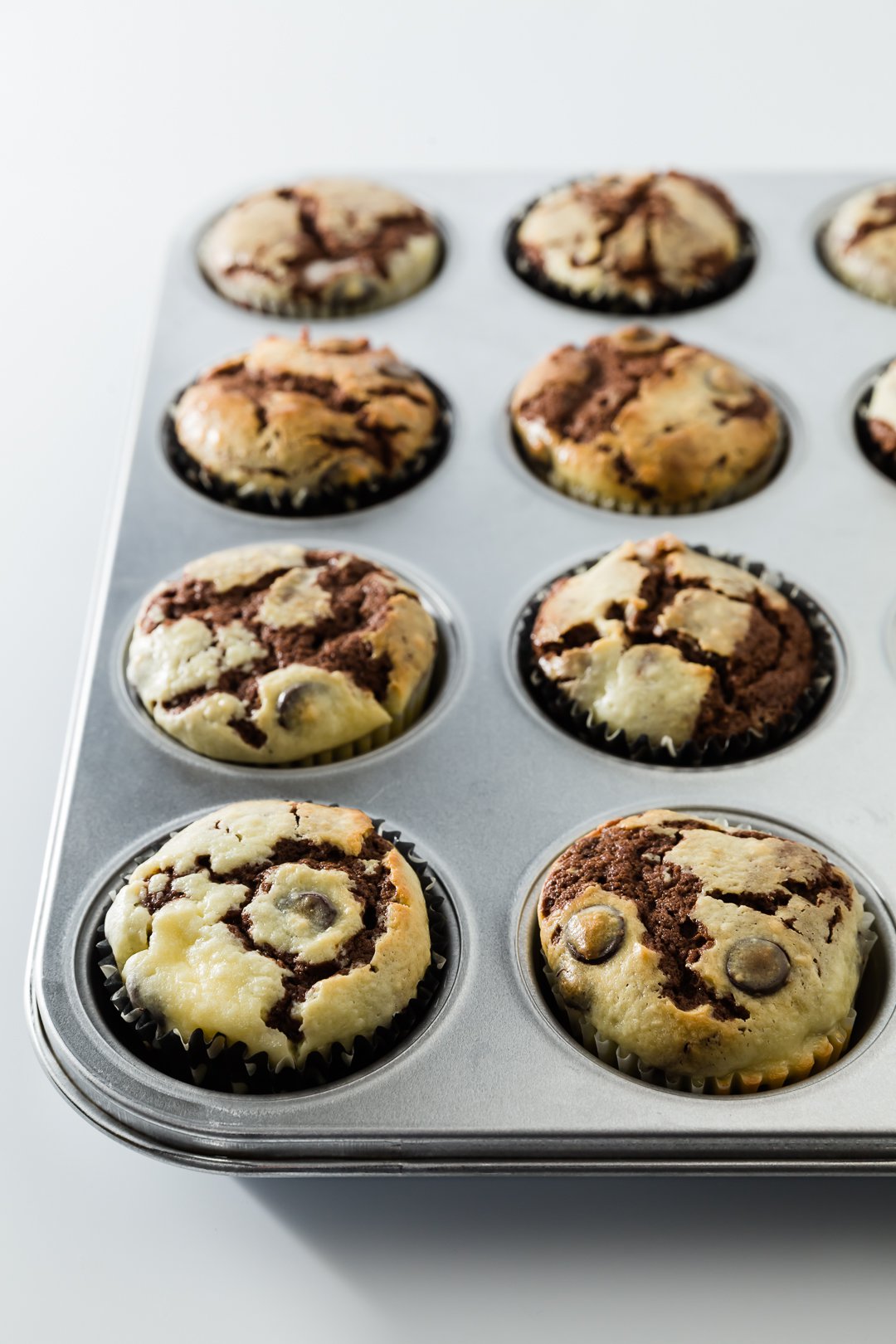 I'm not certain when black bottom cupcakes first got their name, but I know that some version of these cupcakes has been around since the 1800s. You may hear them called tuxedo cupcakes or chocolate cream cheese cupcakes.
How to Make Black Bottom Cupcakes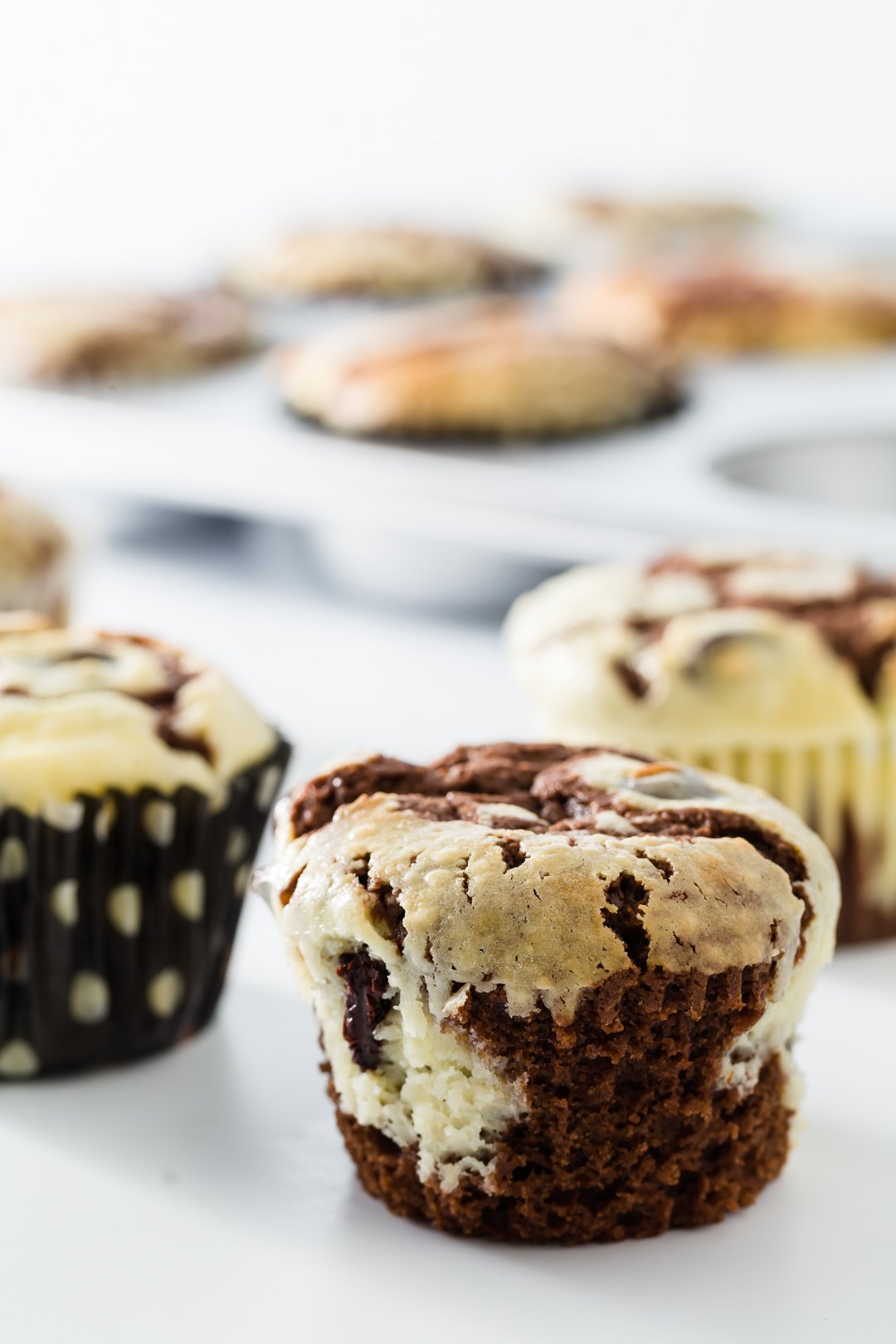 Making black bottom cupcakes is a two-step process. First, you make the chocolate cupcake batter. Then, you make the cream cheese topping.
Making the Cupcake Batter
Whisk together the dry ingredients (flour, baking powder, and baking soda) and set them aside.
Beat the butter and sugar together until light and fluffy. This takes about three minutes of beating on high speed with an electric mixer.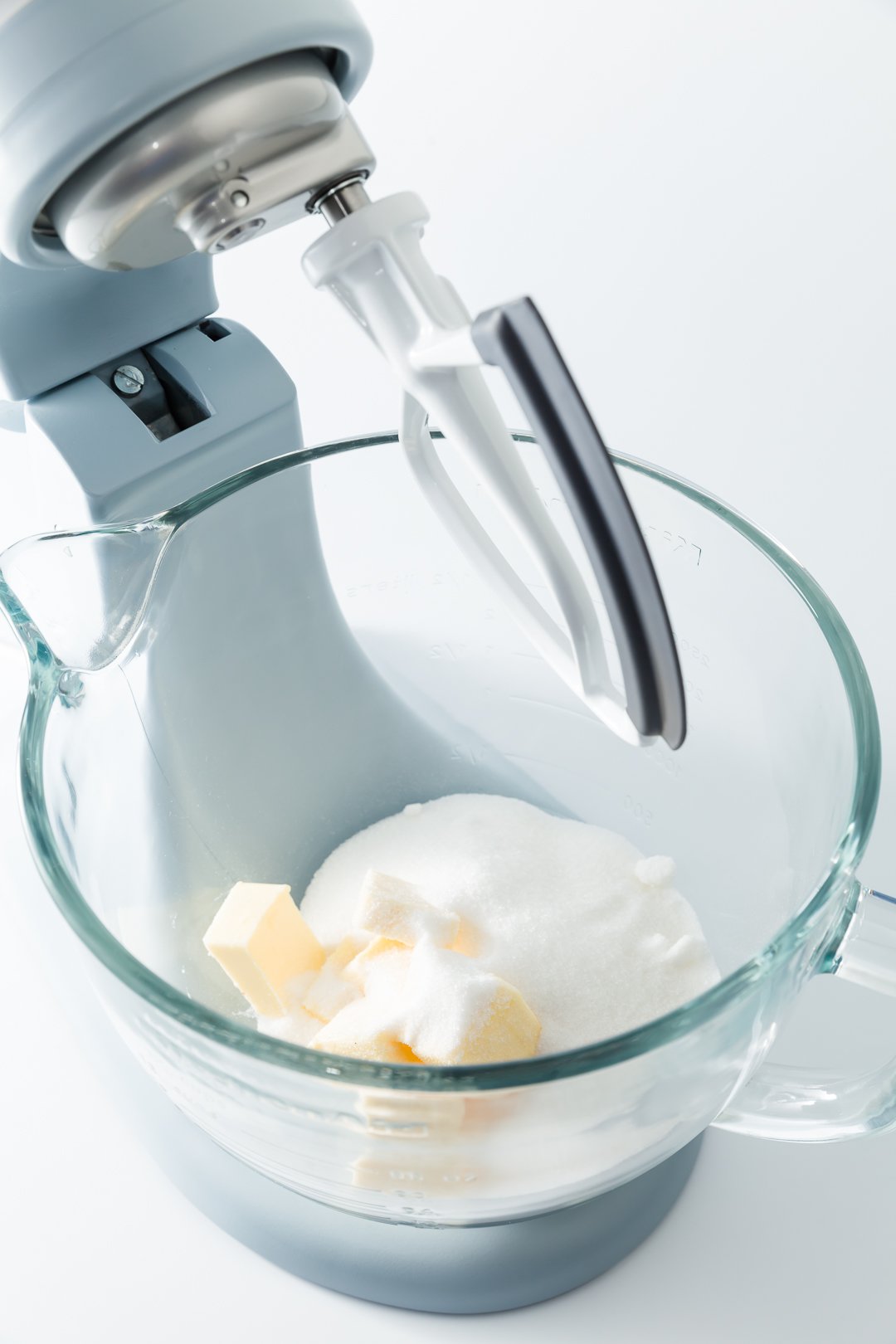 Mix in eggs, yogurt, vanilla, and milk until combined. Any kind of milk will work. Whole milk will be the most rich, but even soy milk or almond milk will be fine. Also, you can substitute sour cream for the yogurt.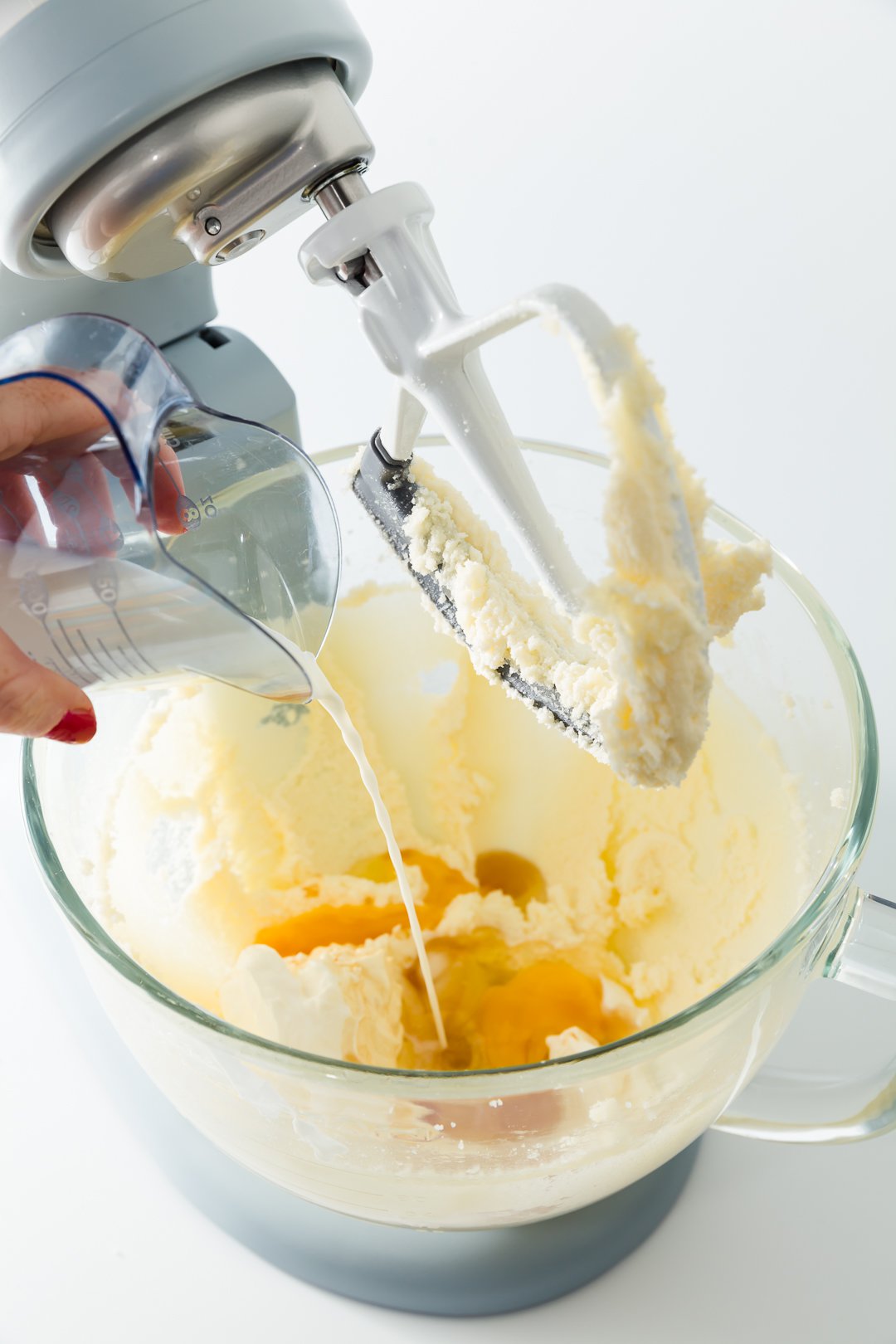 Alternately mix in the flour mixture with melted chocolate. I recommend using dark chocolate (chips, a baking bar, or baking discs all will work well when melted).
Tip: The easiest way to to melt chocolate is in the microwave. Microwave for 20 seconds at a time, stirring in between each burst until all of the chocolate is melted.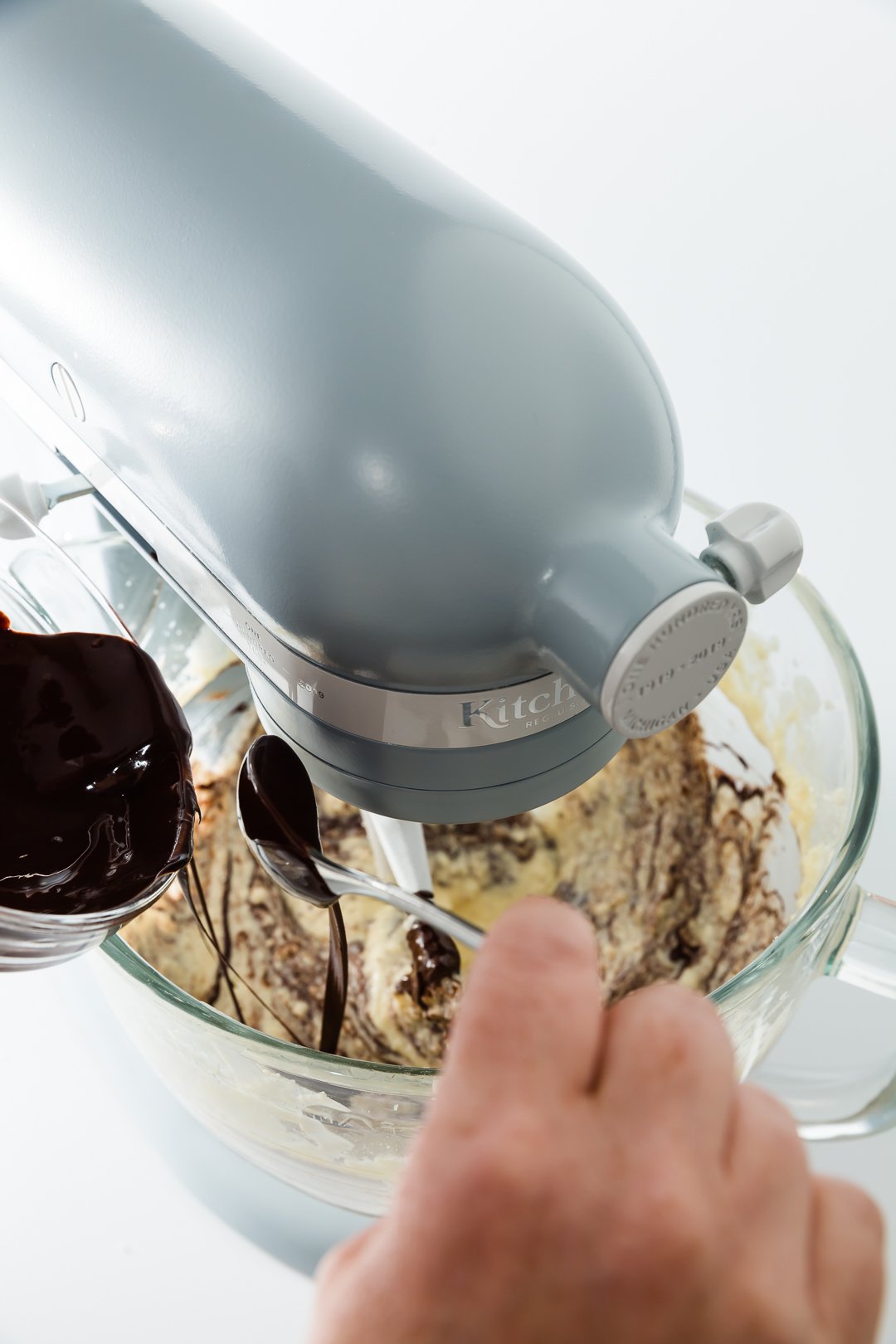 Fill cupcake liners 2/3 full.
Making the Cheesecake Filling
You don't need an electric mixer to make the cheesecake filling. Use a spoon or spatula to mix together cream cheese, sugar, egg, and chocolate chips. Get it as smooth as you can, but don't worry if there are some lumps. Make sure the cream cheese is at room temperature before you begin or it will not mix well.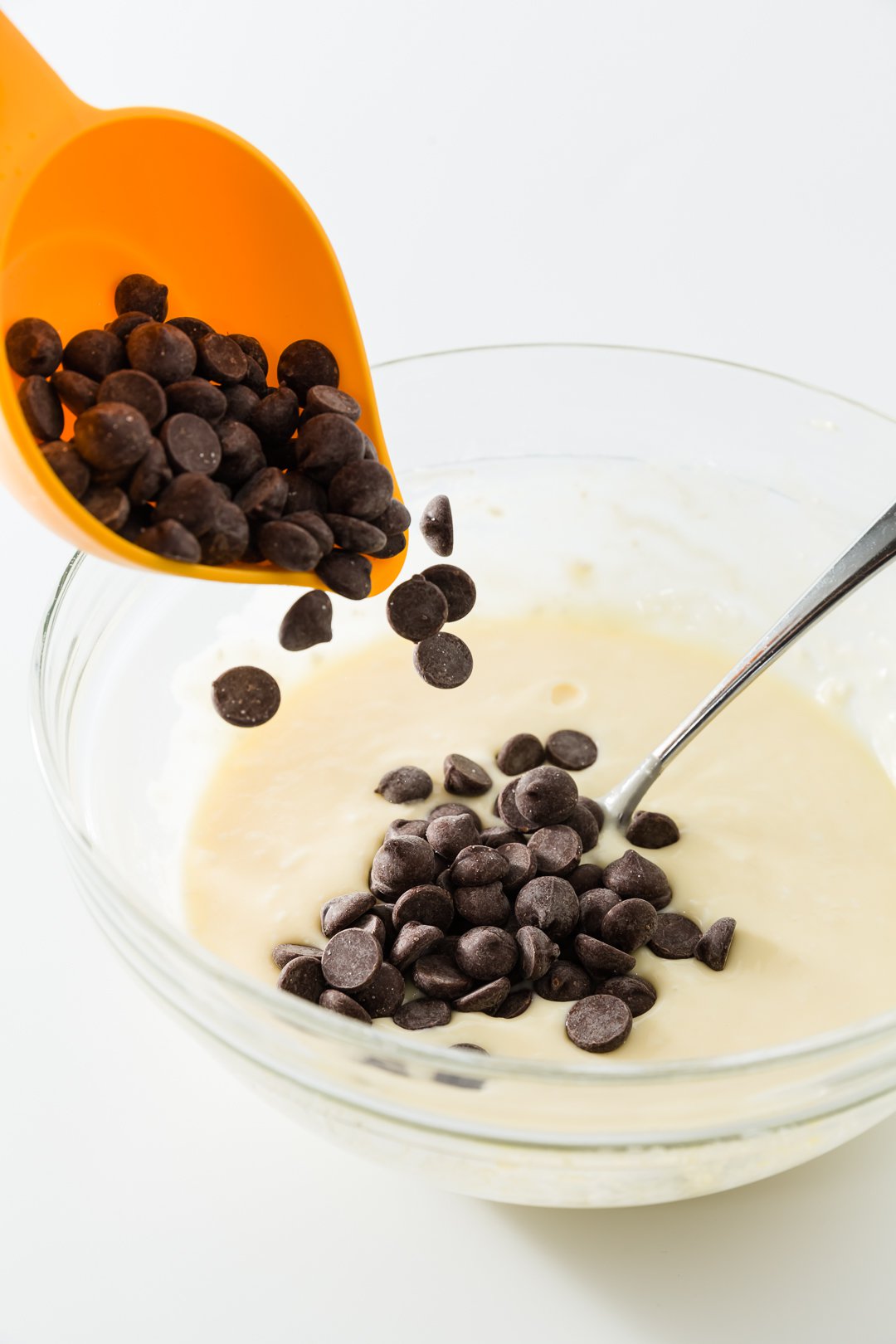 Top each filled cupcake liner with a heaping tablespoon of the cheesecake filling. The liners will be filled almost to the top.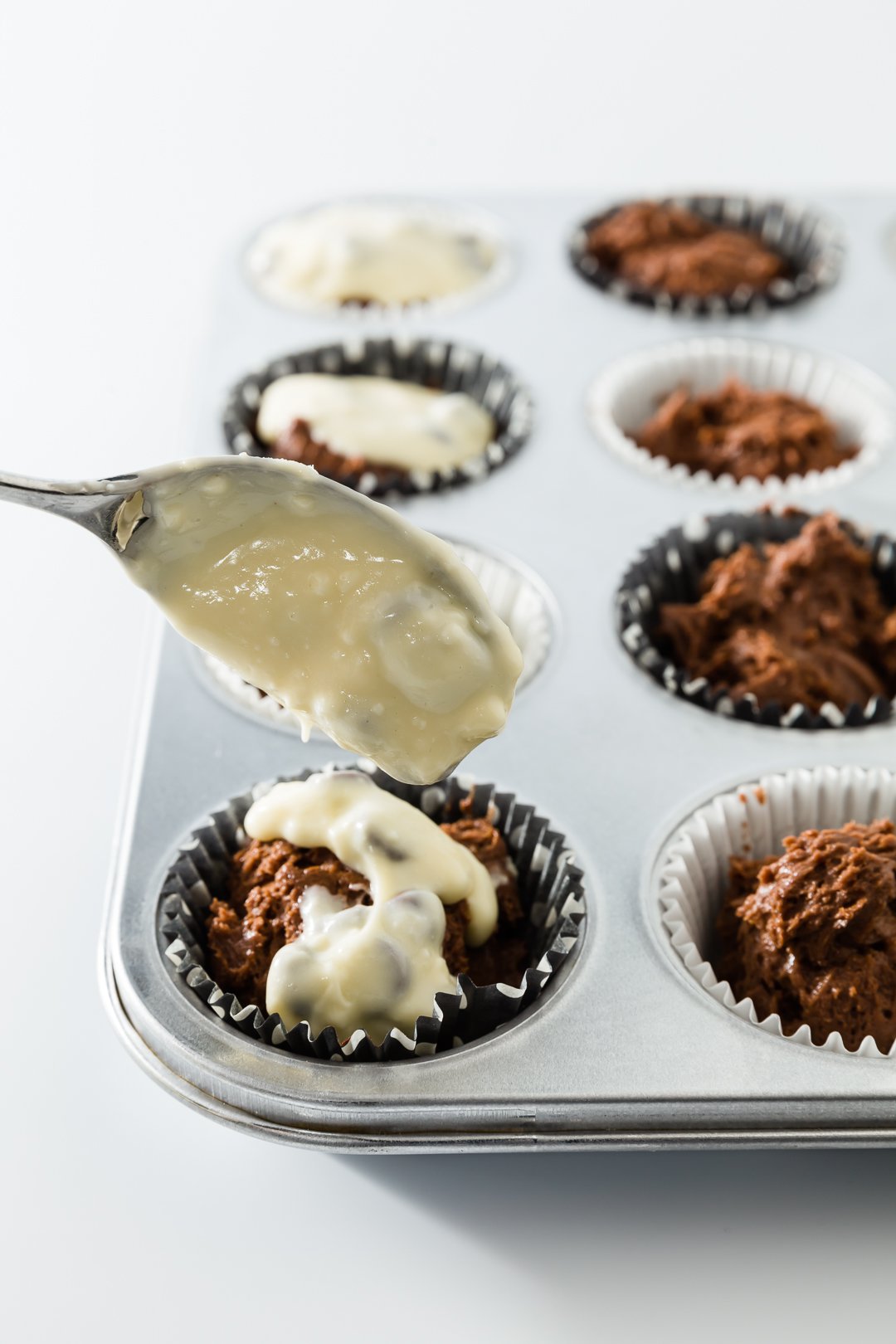 Bake them! They are done when the cheesecake filling just begins to brown and a toothpick inserted into the center of a cupcake comes out clean.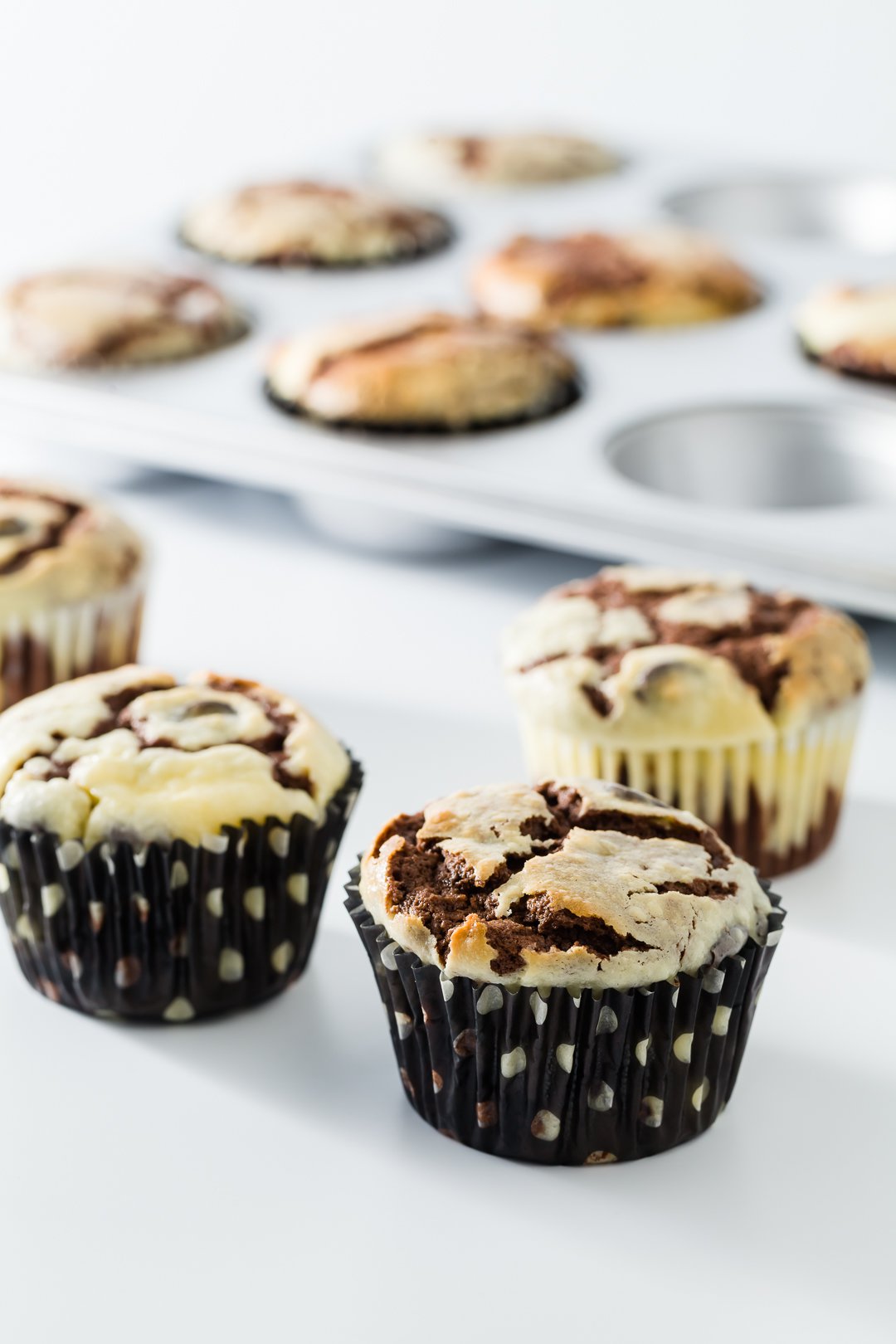 Remove cupcakes from the tins as soon as they are done baking so they can cool. Serve immediately or store at room temperature for up to 3 days, store refrigerated for up to one week, or freeze for months.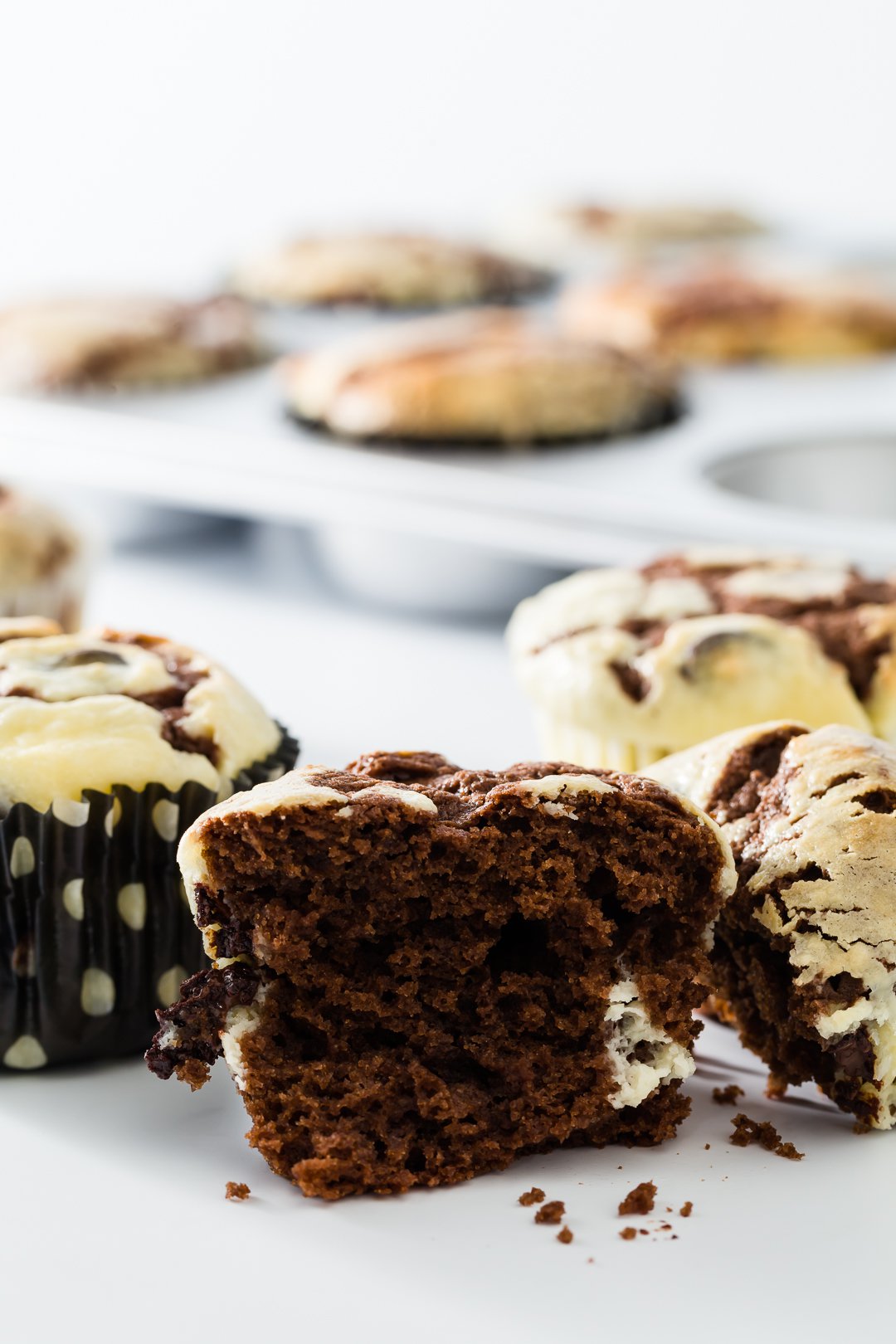 Variations on Black Bottom Cupcakes
My favorite variation of black bottom cupcakes is to use goat cheese instead of the cream cheese (use the same amount). Goat cheese works better than I ever could have dreamed. The tang goes well with the chocolate.
Another variation that I love is to double the topping. If you do that, just fill the cupcake liners halfway so you have room for all the extra topping! You'll also end up with more cupcakes that way.
If You Like These Cupcakes, You May Also Like…
Black bottom bundt cake (June tops hers with some ganache and I totally don't object.)
My best chocolate cupcakes (If you want to try the best chocolate cupcake ever, look no further.)
Double Chocolate Brownie Cookies
Black Bottom Cupcakes
These black bottom cupcakes are simple and delicious chocolate cupcakes with a cheesecake and chocolate chip topping!
Ingredients
For cake
2

cups

flour

1 1/2

teaspoons

baking powder

1/2

teaspoon

baking soda

3/4

cup

butter

room temperature

1 1/3

cups

granulated sugar

2

large eggs

2/3

cup

plain yogurt

1

teaspoon

vanilla extract

1/3

cup

whole milk

substitute with 2% milk, soy milk, or nut milk

5

ounces

dark chocolate

melted
For cream cheese topping
8

ounces

cream cheese

room temperature

1/3

cup

granulated sugar

1

large egg

1/2

cup

semi-sweet chocolate chips
Instructions
Whisk flour, baking powder, and baking soda in a medium-sized bowl.

Beat butter and sugar in a large bowl until light and fluffy, about three minutes using an electric or stand mixer.

Beat in eggs, yogurt, vanilla, and milk until blended.

Alternately fold in flour mixture and melted chocolate, beginning and ending with the flour mixture.

Fill cupcake liners 2/3 full.

In a small bowl, mix cream cheese, sugar, and egg until smooth.

Spoon one heaping tablespoon of the topping on top of the batter in each cupcake liner.

Bake at 350 F for 25 minutes or until a toothpick comes out clean.
Notes
The easiest way to melt the chocolate is the microwave in 20 second bursts. Stir between each burst until the chocolate is completely melted.
If needed, you can substitute sour cream for the yogurt.
You can also replace the dark chocolate in the cupcakes and topping with semi-sweet chocolate if you prefer. 
Nutrition
Nutrition Facts
Black Bottom Cupcakes
Amount Per Serving
Calories 269
Calories from Fat 135
% Daily Value*
Fat 15g23%
Cholesterol 52mg17%
Sodium 129mg5%
Potassium 150mg4%
Carbohydrates 30g10%
Protein 4g8%
Vitamin A 380IU8%
Calcium 49mg5%
Iron 1.7mg9%
* Percent Daily Values are based on a 2000 calorie diet.