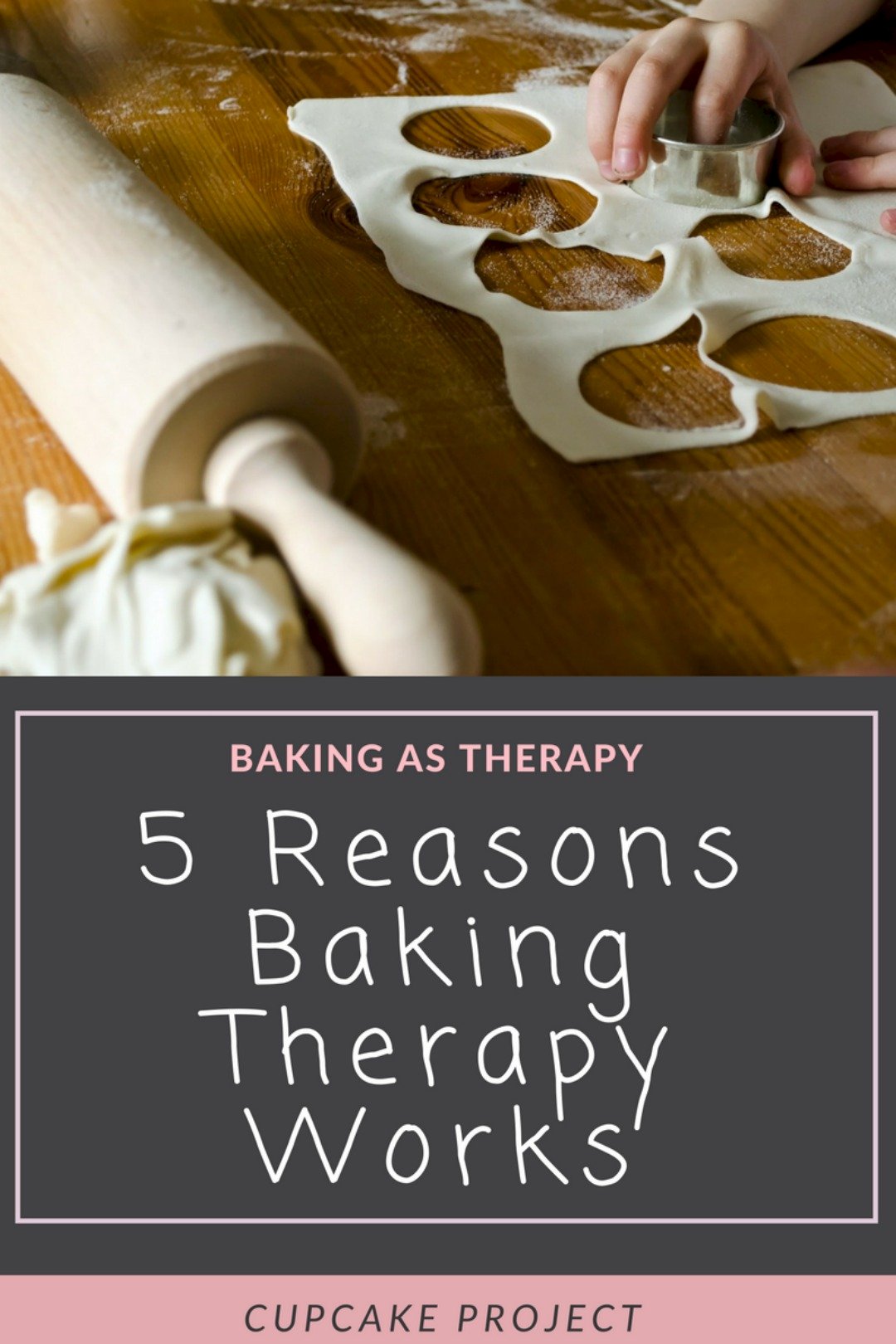 by guest contributor Kaitlin Marks…
You've just returned home after the most hectic, pull-your-hair-out, terrible day ever. Stepping into your home, you stretch and try to come up with something that will soothe your strained nerves and help you relax.
John Whaite, a winner of the hit U.K. television series "The Great British Bake Off," calls baking "a form of pill-less Prozac." Gather up the ingredients and put on some music (or enjoy peace and quiet), and read on below for five ways that baking therapy works.
1. The Smell
Imagine coming home after the "worst day ever" and being enveloped in the scent of a coffee cake or a pan of warm and chocolaty brownies baking in the oven. When you bake, you get aromatherapy without having to go to the spa!
2. The Singular Focus
When measuring out ingredients, decorating cupcakes, icing cookies, or completing other baking tasks, you can focus your energy on the creative process rather than the stress of your day. In an article for the Boston Globe, Dr. Michael Roizen, chief wellness officer for the Cleveland Clinic, states, "Clearing the mind and focusing so intensely on something that you can't think of anything else — such as when you're being creative — reduces stress."
3. The Accomplishment
Following a recipe with clear-cut directions and proven results gives you a sense of power and allows you to feel like you are the captain of a ship sailing on smooth waters. You can craft something beautiful, delicious, comforting, and perfect. "If the activity is defined as personally rewarding or giving a sense of accomplishment or pleasure, or even seeing the pleasure of that pumpkin bread with chocolate chips making someone else happy, then it could improve a sense of well-being," says Jacqueline Gollan, associate professor of psychiatry and behavioral sciences at Northwestern University Feinberg School of Medicine in Chicago, in an article for the New York Times.
4. The Sharing
Once you've stirred and prepared and baked your desserts, invite family or a few friends over to indulge and enjoy, or give some treats as gifts to neighbors. There has been much written on how interaction with others improves happiness and baking something tasty is a great excuse to connect.
5. The Doctor Says So
Did you know that in some hospitals and centers for rehabilitation, baking is used as an important tool for the healing and coping process? If professionals believe in and use baking as a therapeutic treatment, we can all be thrilled that it's something we can do in our homes!
But, who really needs a doctor to tell us that baking and eating a piece of homemade pie can bring a smile to our faces?!
Do you use baking as a stress reliever? How does it help you?