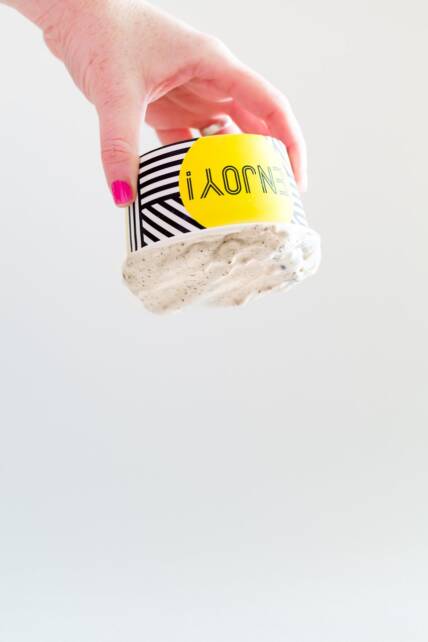 If you come to St. Louis and it's not the dead of winter, chances are high that you will make a stop at Ted Drewes Frozen Custard.  Ted Drewes is an iconic Route 66 institution.  It's known for its "concretes" – vanilla frozen custard blended with mix-ins, served so thick that you can turn your cup upside-down without the frozen custard falling out.  Ted Drewes is one of those places that ex-St. Louisans miss the most and rush to visit when they make it back to town.
I'm so excited to have created a copycat Ted Drewes Frozen Custard recipe that tastes crazy close to the original.  This copycat Ted Drewes recipe can stave off frozen custard cravings and can give those who haven't had the opportunity to visit St. Louis a refreshing taste of our hometown!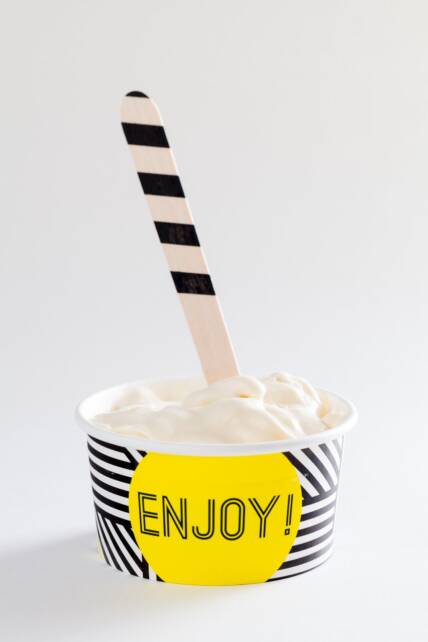 I've been told over the years that Ted Drewes uses honey as a sweetener.  My first attempt at a copycat Ted Drewes recipe used 1/3 cup of honey and 2/3 cup of sugar.  The result was delicious, but didn't taste like Ted Drewes (I know because I sent Jonathan to Ted Drewes to get some for a side-by-side comparison).  The honey flavor in my version was WAY too strong.  My final version ended up with just 3 tablespoons of honey to about 3/4 cup of sugar.  There's definitely honey in the original, but not as much as some might think.
For the true Ted Drewes experience, it's important to blend mix-ins into your custard (think Dairy Queen Blizzzards) and to serve the frozen custard at the correct temperature.
Assuming your custard was really cold before blending, it should be the perfect temperature right after blending – soft, but not soupy.  If it gets too warm, just pop it back in the freezer for a few minutes before serving.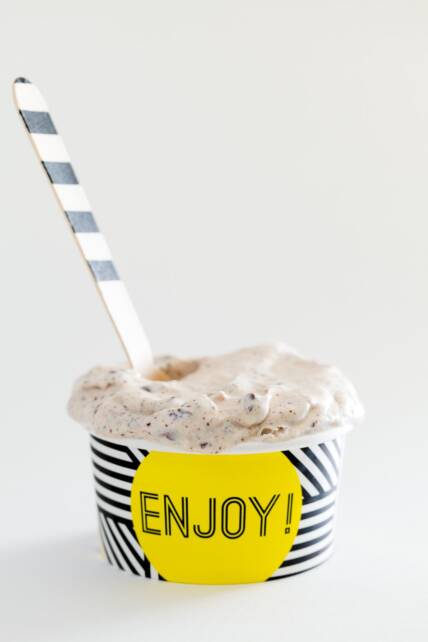 Thanks to Sucre Shop for the fabulous custard cups and spoons in the photography!