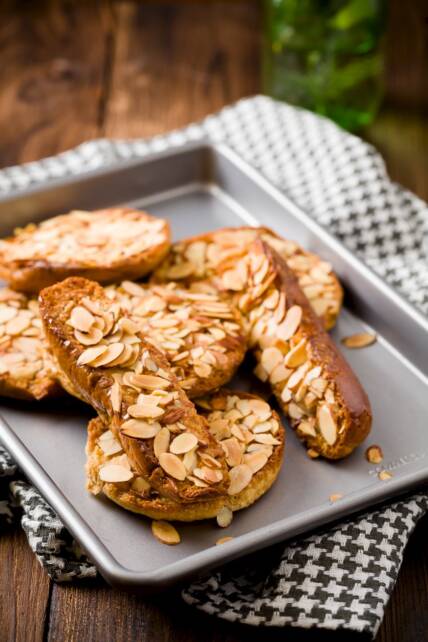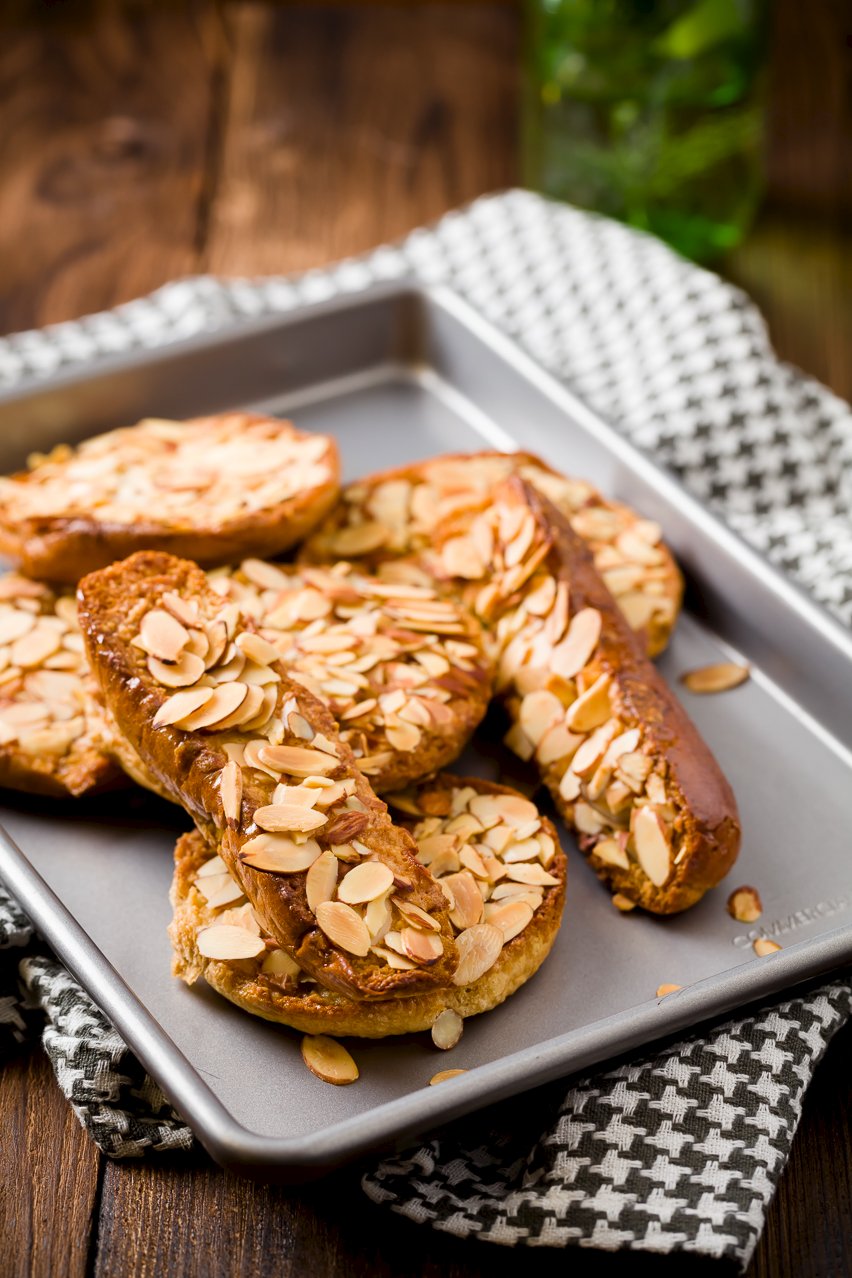 Extra buns are the missing socks of the food world.  No matter how carefully I shop, I somehow always end up with more buns than meat after a party.
Leftover hamburger buns and leftover hot dog buns can be used for sandwiches, but why do that when you can turn them into a breakfast pastry that is a cross between a doughnut and a danish?
I got the idea for this leftover bun transformation from the Craftsy course on Brioche Pastry.  In the class, Joanne Chang teaches a recipe for twice-baked brioche (otherwise known as bostock).
This Craftsy class was the first time I'd heard of bostock, the breakfast treat that The Kitchn describes as a "syrup-soaked, frangipane-topped, crispy-edged ode to breakfast glory."  I took the course last August and I've been wanting to try bostock ever since.
After my Memorial Day party this year, I found that I had a bunch of leftover brioche hamburger and hot dog buns and decided to try a a bun bostock.
First, I dipped them in a sweet almond syrup.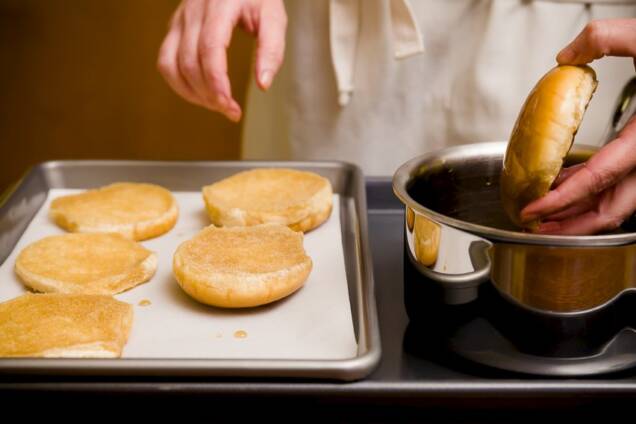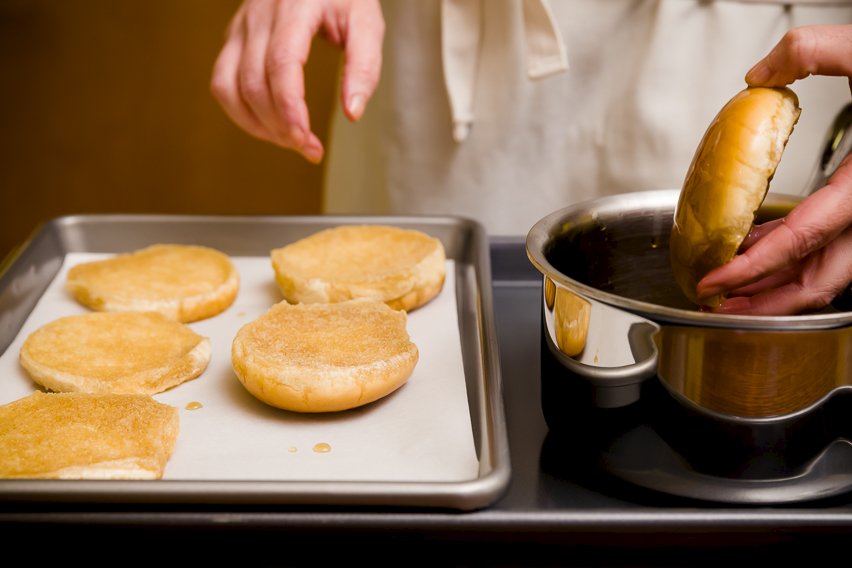 Then, I topped them with frangipane.  Frangipane sounds fancier than it is; it's just an almond spread – a really special, delicious almond spread made with almond flour, vanilla, eggs, butter, and sugar.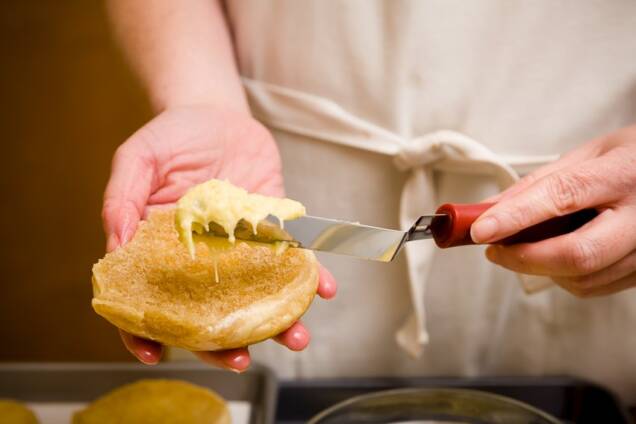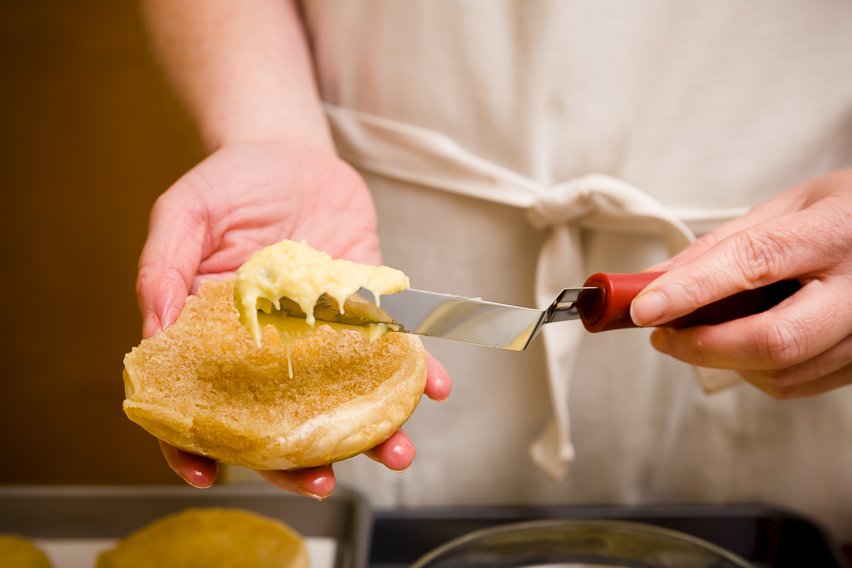 Then, I covered the buns in almonds and baked them.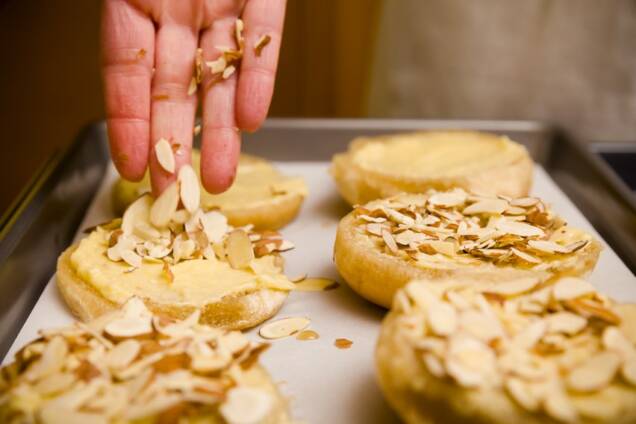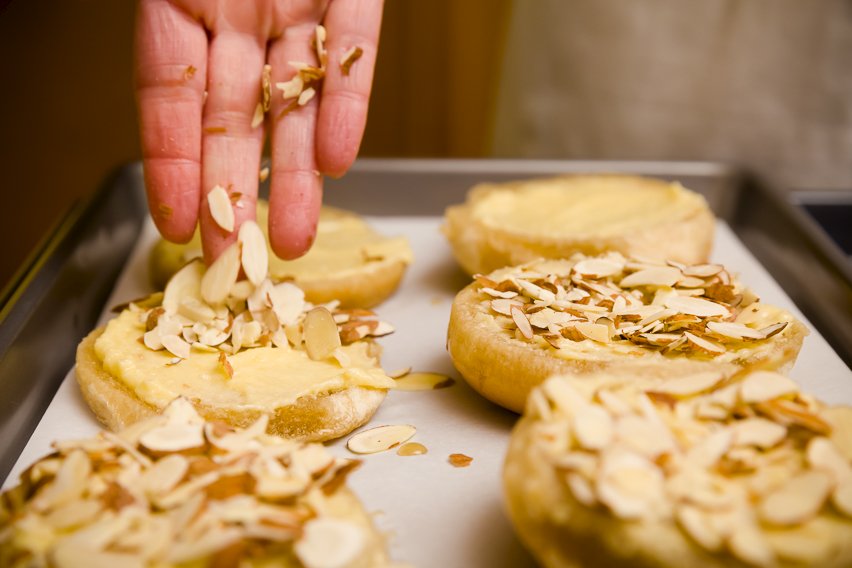 The result blew me away.  I couldn't believe my bostock started life as stale buns.
I wondered, "What if I hadn't used brioche buns?  What if my leftover buns were just typical store-brand buns?"  So, I bought some cheapy buns, let them sit out and get a little bit stale, and repeated the process.  While the end result wasn't quite as good as the brioche buns, I'd still strongly recommend trying it.  We ate them up!!
Hamburger and Hot Dog Bun Bostock Recipe
My recipe for hamburger and hot dog bun bostock uses the frangipane recipe from Crafty's brioche course and the almond syrup recipe from Francis Lam at Salon.  While you can use any store-bought buns, you may never turn backonce you learn how to make homemade brioche buns.  The image below is from the first time that I made the buns after taking that Craftsy course.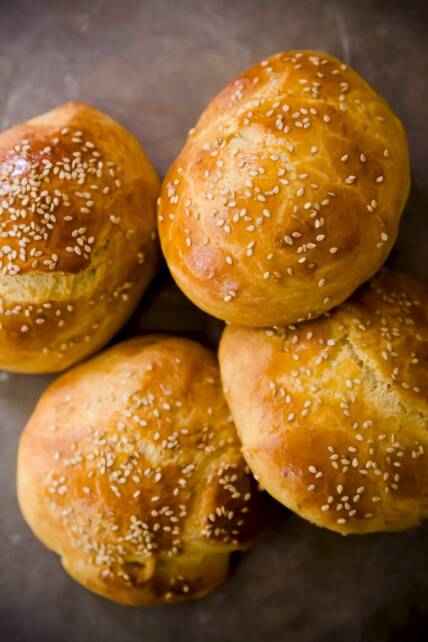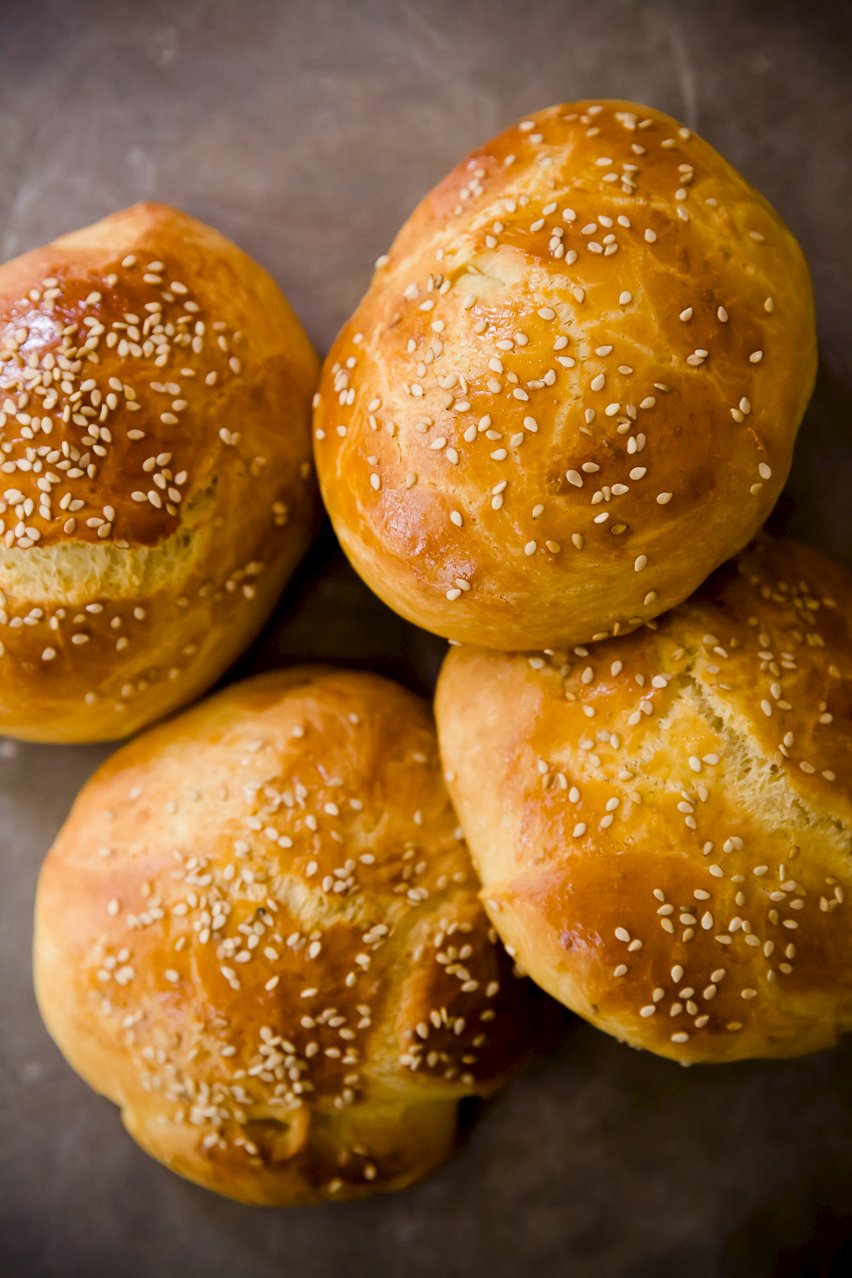 If you are interested in trying the brioche Craftsy course, you can purchase it for 44% off through 7/1 @11:59pm MT..  Once you purchase the course, you can take it any time you like.
If you've tried this recipe, please RATE THE RECIPE and leave a comment below!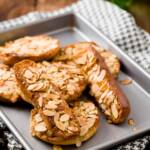 Hamburger and Hot Dog Bun Bostock
Ingredients
Frangipane Ingredients
1/4

cup

unsalted butter

room temperature

1/4

cup

sugar

1/2

cup

almond flour

1

large egg

room temperature

1/8

teaspoon

vanilla extract

2

teaspoons

all-purpose flour

pinch

salt
Almond Syrup Ingredients
1

cup

brown sugar

1

cup

water

2

tablespoons

honey

1

teaspoon

almond extract

1

teaspoon

vanilla extract

pinch

salt
Bostock Ingredients
stale hamburger buns or stale hot dog buns

1-2

cups

sliced almonds
Instructions
Frangipane Instructions
Beat butter and sugar in a medium-sized mixing bowl until light and fluffy.

Mix in almond flour.

Mix in egg.

Mix in the vanilla, all-purpose flour, and salt until just combined.
Almond Syrup Instructions
In a small saucepan on medium heat, bring all ingredients to a boil.

Remove from heat and let sit until cool enough to touch.
Assembly Instructions
Preheat oven to 350 F.

Split buns into halves and dip each half into almond syrup, flipping the buns to get both sides. Dip long enough to saturate the bread, but not so long that it gets soggy.

Spread a thick layer of frangipane on one side of each bun half.

Top frangipane with a generous amount of sliced almonds.

Place buns on baking sheets lined with parchment paper or silicone mats.

Bake for 30 minutes or until buns and almonds begin to brown.

Serve immediately or store in covered containers and toast to warm just before serving.
Recipe Notes
This recipe yields enough frangipane and syrup for 10 stale hamburger buns or 15 stale hot dog buns. If you have fewer buns to use, you can save the syrup for a few weeks in the refrigerator (it's great for cocktails!). The extra frangipane can also be saved in the refrigerator for a week or so or it can be frozen for a few months.
Note:  I'm telling you about the Craftsy class because I LOVE it, but you should know that the links to Craftsy are affiliate links.  This means that if you buy the course, I make a little commission.  Thanks!